The explosion of interest in psychedelics and plant medicine has also captured the fashion world's attention. As this once underground movement begins to find its footing in the mainstream, people naturally want to express their lifestyle in their clothes. First relegated to thrift shops, dead stock or small runs through independent designers, today, you can find clothes with melting mushrooms and Cannabis leaf symbols on the racks of major retailers like Nordstrom and Urban Outfitters. But higher up in the clothing world, above the realms of vintage and fast fashion, a handful of forward-thinking design houses are leading as examples of not just fashion, but culture.
One such model is CRTFD. Launched in 2019 and based in Los Angeles, CRTFD calls itself a "true plant medicine lifestyle brand." A collective inspired by global subcultures and the urban hippie aesthetic of California, it's centered on the principles of authentic, creative expression, plant medicine and counterculture. Initially from the world of Cannabis, their CEO and Creative Director, Seti, has overseen the brand since its premiere at Paris Fashion Week in 2020. This label is his mission to create "high-quality garments with an affinity for lifestyle aesthetics that speak to what I love."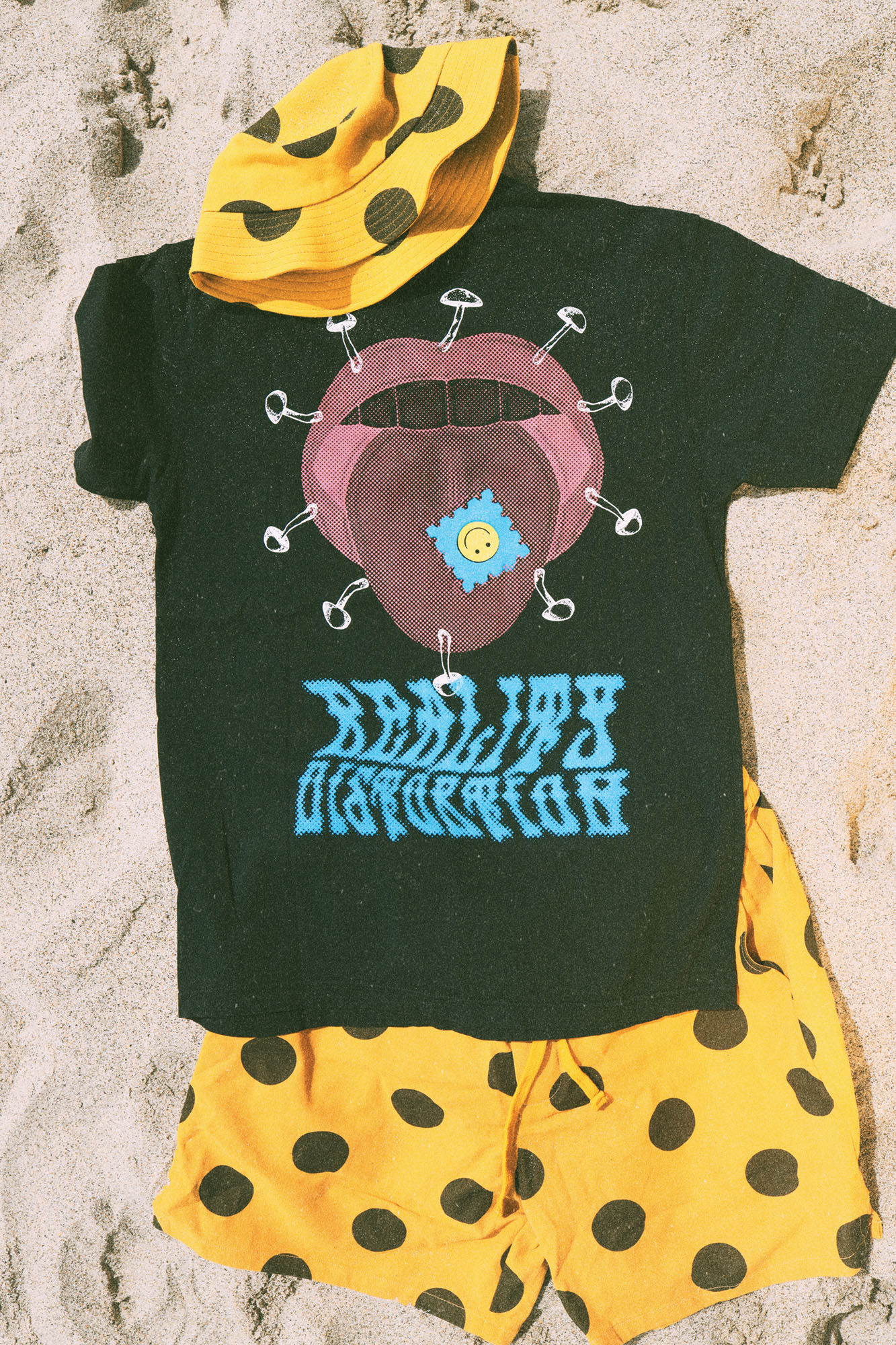 You may have read about them recently after they opened a Cannabis lounge outpost in Barcelona, where they intend to introduce the European market to more West Coast-inspired art and fashion. These latest collections feature comfortable, upscale pieces that reference psychedelic imagery, often repurposed or reimagined, and paired with thoughts and memories of a questioned reality. If that all sounds a bit trippy, that's the intention.
Sustainability is another significant concern for Seti and the team at CRTFD. Through fashion, CRTFD wants to highlight the thought-provoking imagery of plant medicine and the practices and guidance around it. Most of their Spring/Summer 2022 items are made of recycled cotton and vintage/deadstock fabrics, and emblazoned with messages like "we are all cosmic beings" and "elemental healing."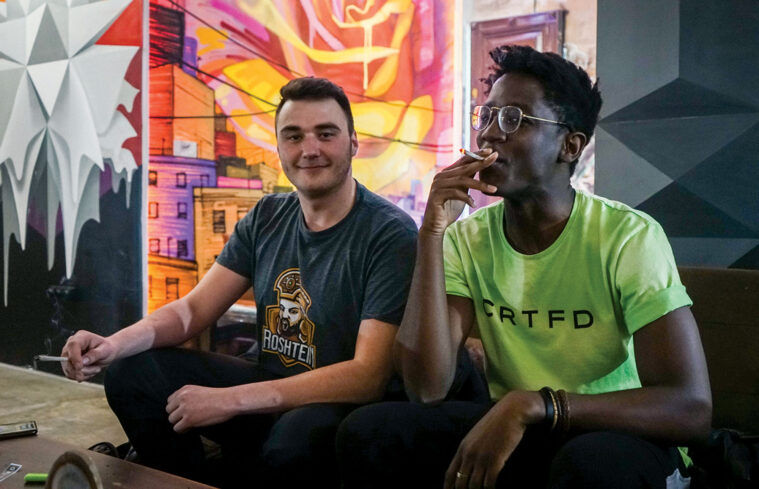 These efforts extend beyond the reach of just the clothing. Their sister company, Mycosymbiotics, has a long and respected history of searching the wilds of the U.S. to catalog the seemingly endless varieties of medicinal and edible mushrooms. A strong proponent of plant culture, it has worked closely with makers, artists and creators to highlight education in new and evolving ways. This strong bond between a fashion label and a decentralized citizen research effort might seem odd. Still, it only exemplifies that shared mission to bring together a community of like-minded people and how we're genuinely stronger together. At their cores, CRTFD and Mycosymbiotics are bonded by a desire to build and design systems to activate our higher consciousness – a shared passion expressed through their third face, the PRG.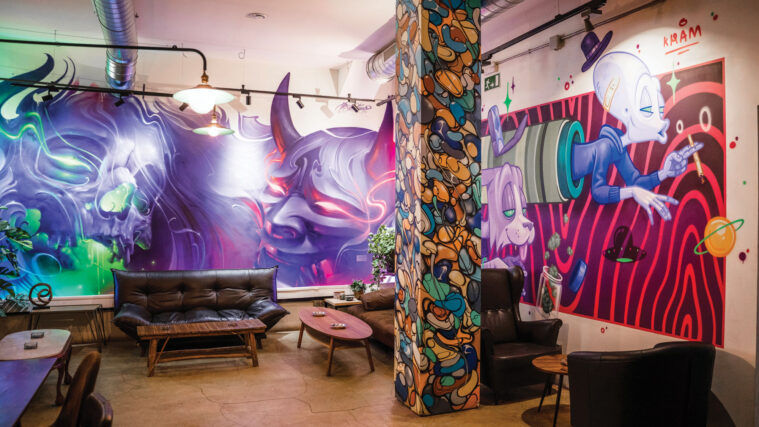 The Psychedelic Research Group (or PRG) represents "psychedelic warriors" – thinkers who gather on the edge of the wilderness to experience expansions of consciousness together. Randomly timed based on energy, these invitational excursions are all about trust and acceptance in the healing journey of psychedelics. Participants must be willing to make space for change, activate their higher self, and pay homage to those individuals who use psychedelics to evolve and awaken their conscious selves.
Each of these parts – fashion (CRTFD), plant education (Mycosymbiotics) and life experience (PRG) – make up a grand mycorrhizal network connecting different parts of our cultural ecosystem. It makes CRTFD one of the fashion houses creating clothing that aligns with their values and aesthetics, proudly displaying a joy for the benefits plants bring into our lives – and not just trying to cash in on an awakening.