Have you ever tasted terps? We often think of terpenes in terms of smells, but these chemical compounds are also closely tied to flavor. Understanding how things taste or how to blend different profiles is essential for any serious chef or hashmaker – like someone dedicated to cuisine, anyone looking to create good hash is on a pilgrimage for flavor. Putting the two together is something that the scene has experienced a noticeable uptick in over the last five years, with groups creating a variety of supper clubs, pop-up kitchens and luncheons, all tied to the hash scene. This wave of events presents dab-loving diners with a unique experience, while challenging chefs to cook for Cannabis instead of with it.
Using ingredients like imported sushi, expensive coffees, fresh fruits, edible flowers, fine chocolate and Kobe beef, chefs craft thoughtful pairings that complement flavors from a list of hashmakers – matching each jar with drinks and dishes inspired by their culinary perspective. Even if you think you know the flavor profile of Sour Diesel like the back of your hand, you'll be amazed at how differently your taste buds receive that information when you try it with some uni or a golden raspberry.
A full range of these dining experiences has emerged, from buffet-style brunches to 10-person dinners. Hash sommelier Sarah Jain Bergman provides the most accessible example of this by traveling the country, showing people how a square of chocolate can transform your trip to the dab bar – offering small bites that synergize with the taste of each particular dab. Resin Tree Collective, which hosts dinners in New York, says menu opportunity is wide open now that people are beginning to understand not just what terpenes are, but how they interact with flavor.
Access to some of these involves membership or a secret sign-up list, while others are as easy as buying tickets. To help you get started, we've rounded up a few of the innovative groups putting on these hash-based culinary experiences and encourage you to look and see when one of them might be popping up in your area.
GROOVY GRAVY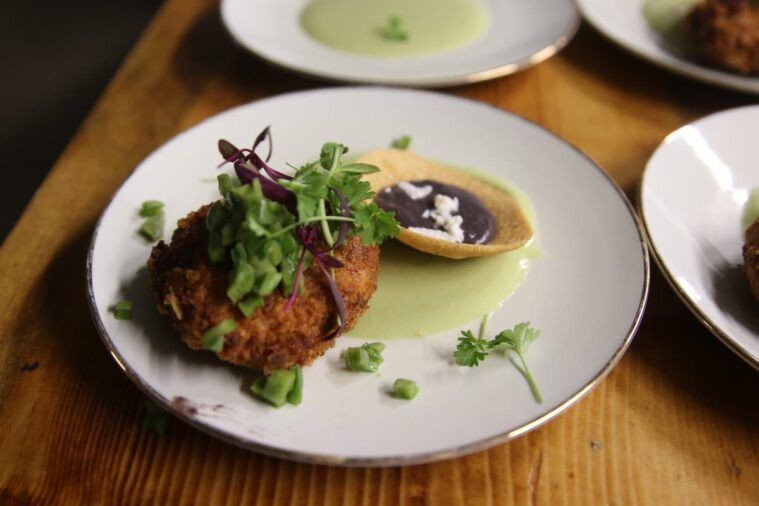 Groovy Gravy is "bringing terps to the table" in Denver with a calendar of private pop-ups including Fresh off the Press – matching fresh-pressed rosin with flavor profiles ranging from sweet to savory with juices and coffees (also freshly pressed, of course), seasonal Supper Club dinners – featuring locally acclaimed hashmakers and chefs, and Cocktails in the Clocktower – pairing parties of infused aperitifs and dank desserts. Sign up for their newsletter, because you've got to be in the know to get on the gravy train.
@itsgroovygravy | itsgroovygravy.com
FURLOUGH
A Bay Area activation group that caters to very exclusive events, fusing the hash world together with experienced chefs like Anthony Yang and Chris Ratcliff. Available for private bookings, they've created menus with Helios Hash, Feeling Frosty and Ogre Farms. Past events include a VIP dinner at the MINS glass tour in San Francisco this year.
RESIN TREE COLLECTIVE
Based in New York, this crew has been throwing a series of immersive dinners called Terps And Sushi. R.T.C. wants to make your evening a guided experience that inspires conversation between diners, hashmakers and the chef. Founding member Tyler is also part of Terrapin Productions, which launches its first Terps & Tapas event in Chicago on September 9. Advanced purchase ticketing is available through links on their socials.
WORKBENCH DINING
Workbench hosts ultra-luxurious, intimate fine-dining experiences capped at just 14 guests. Held in their private kitchen in Downtown Denver, the secret location is only revealed to attendees the day of service. An open kitchen and counter-style seating help create an immersive, multi-sensory, communal experience as guests sit at "the workbench" to watch chefs prepare A5 Wagyu, homemade pasta, locally-grown veggies and more. The group hosts multiple dinners a month and each has a completely original prix-fixe tasting menu featuring hyper-seasonal ingredients, hand-crafted cocktails and local rosin.
COLD CURATED
Out in California, Cold Curated creates a private, fine-dining atmosphere with dishes highlighting local ingredients from Sonoma County paired with a different hash for each course. Its mission is to feature "the most sought-after hashmakers in the world." Past events have matched dishes to terps from Pure Melt, NorCal Organix, Exclusive Melts, West Coast Alchemy and more. Tickets to Cold Curated events can be purchased online through Instagram.
CANNABIS CULTURE CLUB
With experience in entertainment, Cannabis and catering, this group has thrown a wide variety of events with California producers. Examples of their past work include Kush and Kaiseki with Terp Mansion, Flower In The Garden with Kalya Extracts, and a six-course solventless pairing to honor the Emerald Cup – with a menu designed by SF's Big Bad Wolf and featuring Tim Blake as guest speaker.
@cannabis.cultureclub | cannabisculture.club
COFFEE & DONUTS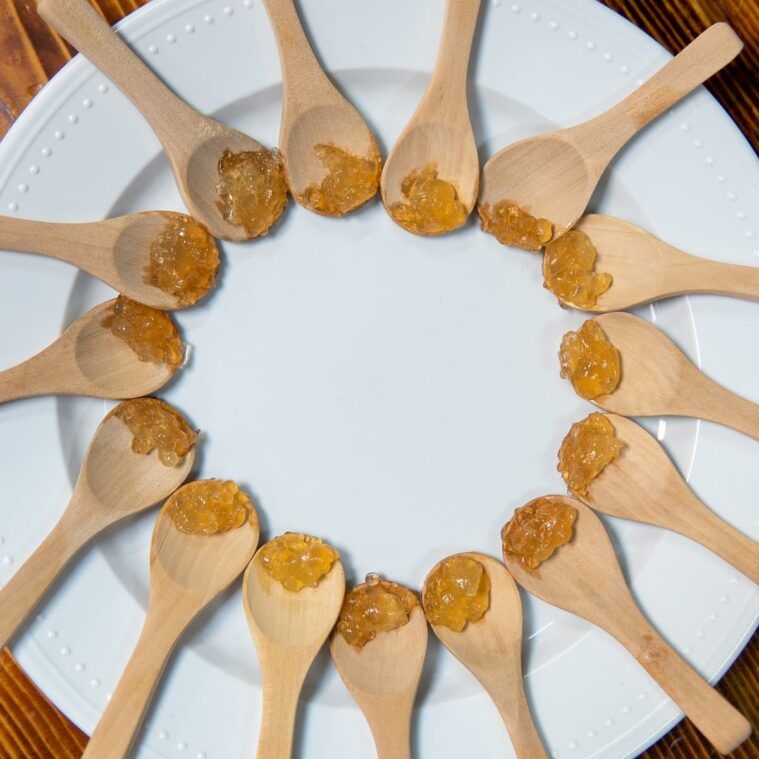 Put on by Ego Clash winner Simplee Adam and popular podcast The Hashish Inn, these events go from coast-to-coast connecting people with farmers and makers to tell the story behind the hash. In Colorado they worked with Groovy Gravy, inviting a trio of chefs to create three specific pairings each. After the success of that show, they're developing a morning brunch that would bring together espresso and dabs. Tickets to their events are sold online.
Writers: Katherine Wolf (@katadellic) and Matt Jackson (@actionmattjackson)