Forged by heart and hustle and brought to fruition through precipitous circumstance, GW Smoke Break TV brings together bright entrepreneurs Daniel Montero and Sean Perl to form the core team behind this culture-focused media brand.
Simply put, the duo are caretakers of Cannabis culture, protectors of the plant, toking tale-tellers and media mavens.
Daniel Montero
Daniel Montero is a first-generation American and was born in San Jose, California to parents who hailed from Bolivia and Chile. In the late '80s and early '90s, gang culture was at its peak and was extremely prevalent throughout the state. During that time San Jose was not the shiny tech hub that it is today, and the growth in violence that came with the growth in the culture was enough to make Montero's parents reconsider calling America home.
Montero and his family made the move to relocate to Bolivia when he was 15-years-old. He spent his sophomore year living in Bolivia and the following summer before he began his junior year in high school, he returned to the States to see friends. It was that summer at a friend's slumber party that Montero would try Cannabis for the first time.
His experience with the plant left a profound effect on him and his love affair with Cannabis began. He dove in and became a self-described stoner and eventually moved back to San Jose for his senior year. School provided an opportunity for business and despite the platform being intended for education, his entrepreneurial mind kicked in and he soon found himself hustling zips to classmates.
He worked a couple corporate jobs in the tech industry and quickly realized that world was not for him, and in less than 18 months, began selling weed full-time. Through the years, Cannabis would prove to be the thing that kept a roof over his head and food in his belly.
His journey led him through many ups and downs. He would learn how to grow and wound up slanging the infamous deep dark Purps the Bay couldn't get enough of in the early 2000s.
He would be arrested and serve time in both 2002 and 2009, and after the second time he was arrested, he took a step back and thought he might be done selling weed. It wasn't long before he was itching to get back in the game and would figure out how to do so, just a little more legitimately.
In 2014, Montero would launch Green Walrus, a medical delivery service that became his full-time endeavor. Everything was going great until 2016, when he was shot point blank in the chest with a .380 in an attempted robbery during one of his deliveries. Miraculously, he survived and made a full recovery, returning to work only a few weeks later.
In 2018, he founded the San Jose Cannabis Equity Working Group. Their efforts have directly led to several progressive changes in legislation, as well as the formation of San Jose's Equity Cannabis Program.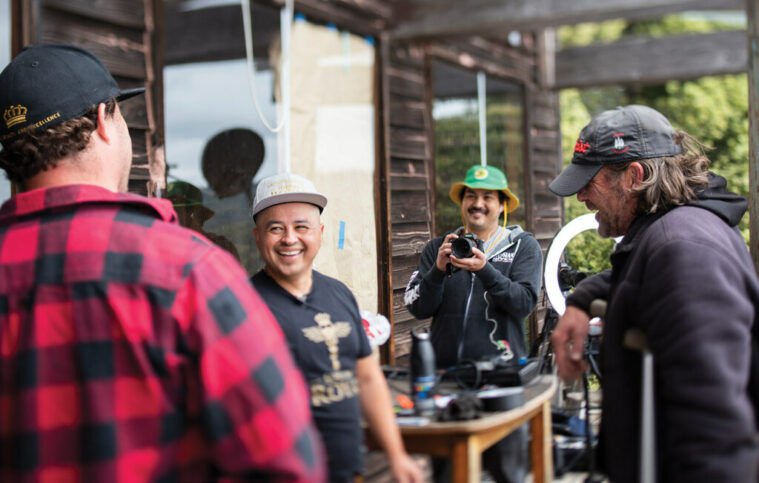 Sean Perl
Sean Perl is a Sonoma County native who has been in close proximity to the plant as long as he can remember. Between the era in which he was raised, the area he grew up in and his old school hippie parents, he has pretty much been destined to end up working with the plant.
He first tried Cannabis in high school but didn't really get into it until college, at which point he became a self-described enthusiast. He went to SF State and his time there revolved mainly around basketball and the plant.
After he graduated, his friend and industry veteran Nina Parks taught him how to do video editing, and he began editing for a YouTube show called "B Starr TV," which explored a variety of issues and topics relating to San Francisco. After honing his skills with "B Starr TV," Perl began a job working for SF-based production company, North Bound Films.
As recreational legalization became imminent, the Cannabis scene began to explode with a frenzy of activity. North Bound Films was contracted to produce rapper Berner's TV show, "Marijuana Mania." The show's immediate popularity led the company to realize that they'd discovered their niche producing professional level content for the Cannabis industry and decided to launch a sister company to produce and promote this new sect of their business. The company was dubbed Item 9, after the famed opening scene of "Pineapple Express."
Item 9 tapped into the growing Cannabis events network and began covering shows for the National Cannabis Industry Association, the Maui Cannabis Conference and more.
In 2019, Item 9 was hired to cover the Original Equity Group's Equity Sessions Workshop in San Francisco on 4/20. While working the event, he was approached by Montero and asked to film a few interviews after the workshop was over. Perl agreed and the foundations of GW Smoke Break TV began to take shape.
From that point forward, the pair would begin building their brand, handling interviews and creating culture-focused Cannabis content, delivered via their Instagram and YouTube.
In a timely confluence of circumstances, Perl would leave Item 9, COVID-19 would hit, and GW Smoke Break TV would land their first paying client. And after that, he and Montero would sit down to really hash out details on how to create a business from their growing media brand.
GW Smoke Break TV
"Culture is King" – a simple yet powerful mantra you'll hear Montero repeat on the regular. GW Smoke Break TV has adopted this phrase as their slogan, a terse but accurate description of their business.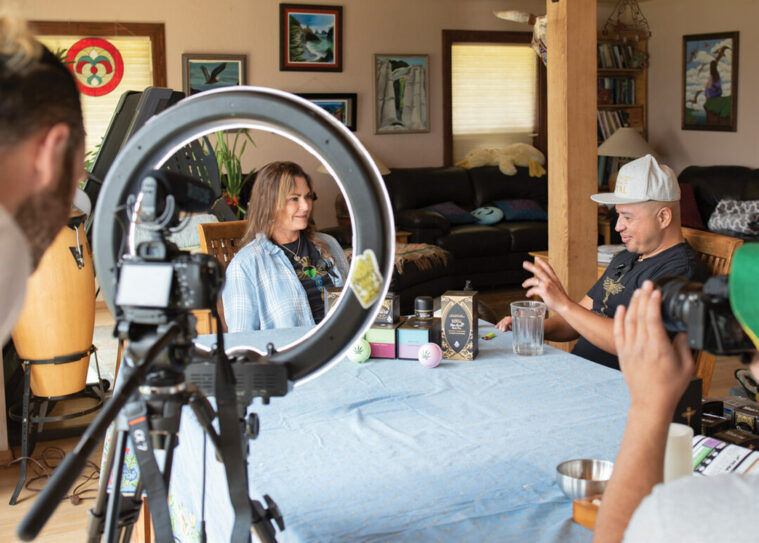 As a media company operating within the Cannabis sphere, we have a deep respect for any of our peers who run their businesses with values similar to ours. Both GW Smoke Break TV as a brand and business, as well as the crew behind it, share the same reverence for the plant that we do. Their work honors Cannabis culture and pays homage to the incredible history that exists here.
While still developing as a business, we are incredibly excited to see how GW Smoke Break TV matures as Cannabis continues to step into the mainstream over the coming years. As this transition occurs, businesses like GW Smoke Break TV will be the ones the world looks to for an authentic education on the world of Cannabis.