Introducing the first ten inaugural inductees into our Leaf Magazine Cannabis Edibles Hall of Fame honoring lasting contributions to the world of marijuana-infused foods. These pioneers and legends changed the way we consume weed, from brownies to beverages and beyond. Send your nominations for future inclusion to dan@leafmagazines.com.
Fitz Hugh Ludlow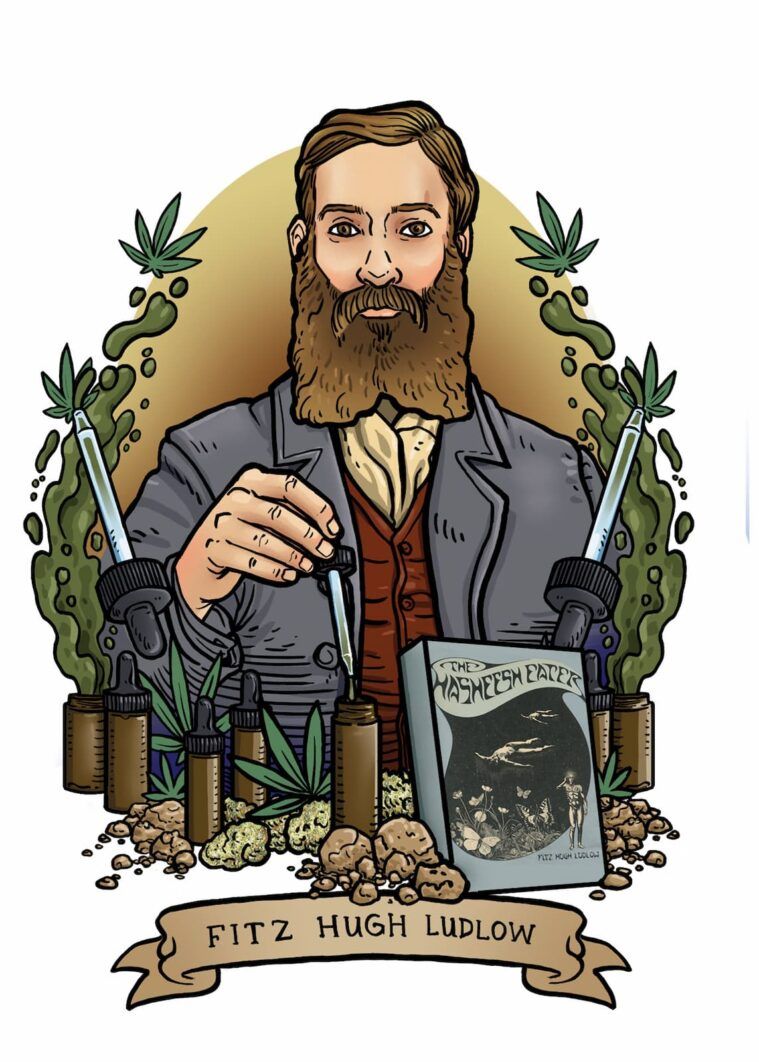 An author, journalist and explorer, Fitz Hugh Ludlow started eating Cannabis extracts during college at Princeton in the mid-1800s – in particular a tetanus remedy called Tilden's extract – during the time that marijuana-infused medicines were a part of the medical pharmacopeia. He wrote his autobiographical book "The Hasheesh Eater" in 1857, extolling the ability of Cannabis to enlighten and boost creativity. He later soured on the practice of eating weed after becoming addicted to opium, and unfortunately ended up expressing racist and bigoted remarks in his later works, but his influence in introducing edibles to many in the the public remains.
Alice B. Toklas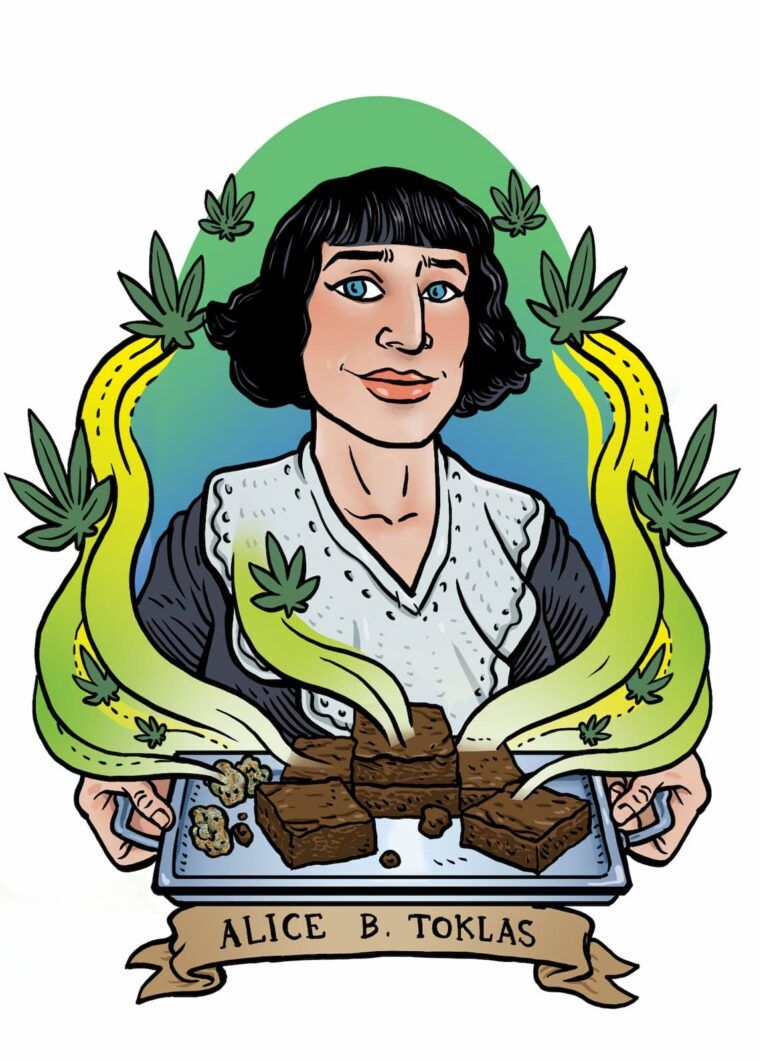 Way ahead of her time, Alice B. Toklas was born in San Francisco but later moved to Paris to join the emerging avant-garde movement. She had a four-decade relationship with writer Gertrude Stein and the couple hosted legendary parties for American expats, budding intellectuals and French painters. She published her "Alice B. Toklas Cook Book" in 1954 with a recipe from her artist friend in Morocco, Brion Gysin, for "Haschich Fudge" for brownies infused with Cannabis and featuring dates and figs. The original edible was later immortalized in "I Love You, Alice B. Toklas" – the 1968 film starring Peter Sellers.
Mary Jane Rathbun a.k.a. Brownie Mary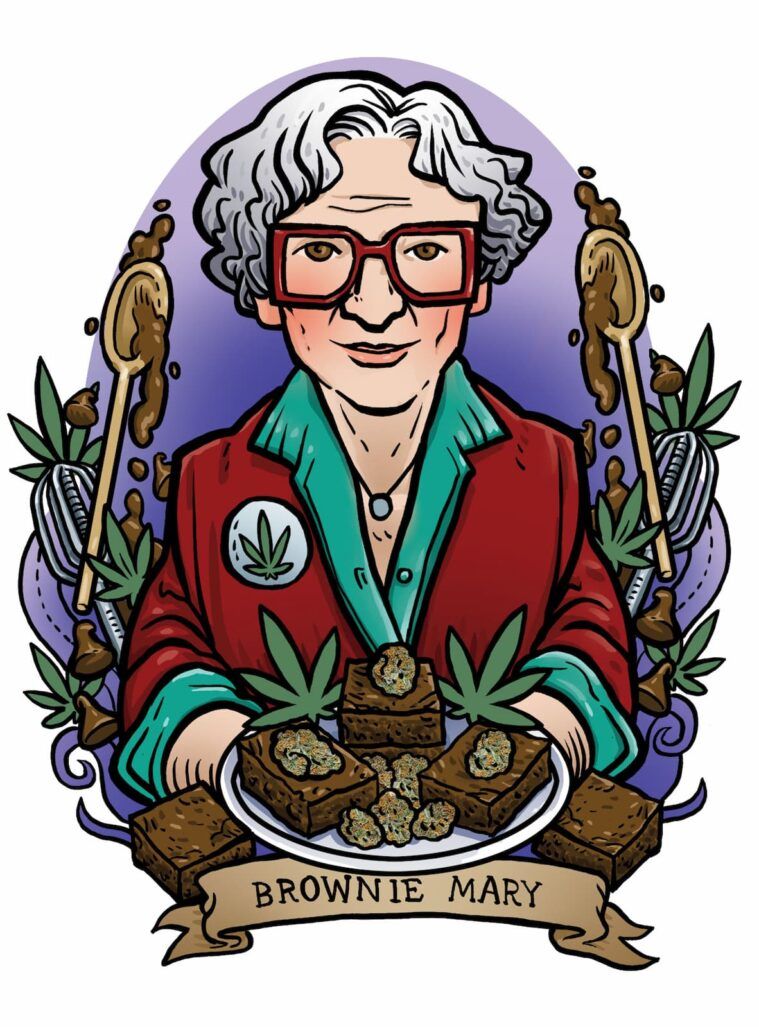 This feisty medical marijuana legend moved to the Bay Area during World War II to embark on a career in social activism. In the early 1980s, she volunteered at San Francisco General Hospital and became known for baking and distributing Cannabis brownies to AIDS patients suffering from wasting syndrome. After several high-profile arrests, the city eventually gave Rathbun permission to provide brownies to people with AIDS. She also helped establish Dennis Peron's San Francisco Cannabis Buyers Club – the first medical Cannabis dispensary in the U.S. For more on Brownie Mary check out Bobby Black's Cannthopology column this month. 
Jim Wilson Jr. a.k.a Chef Ra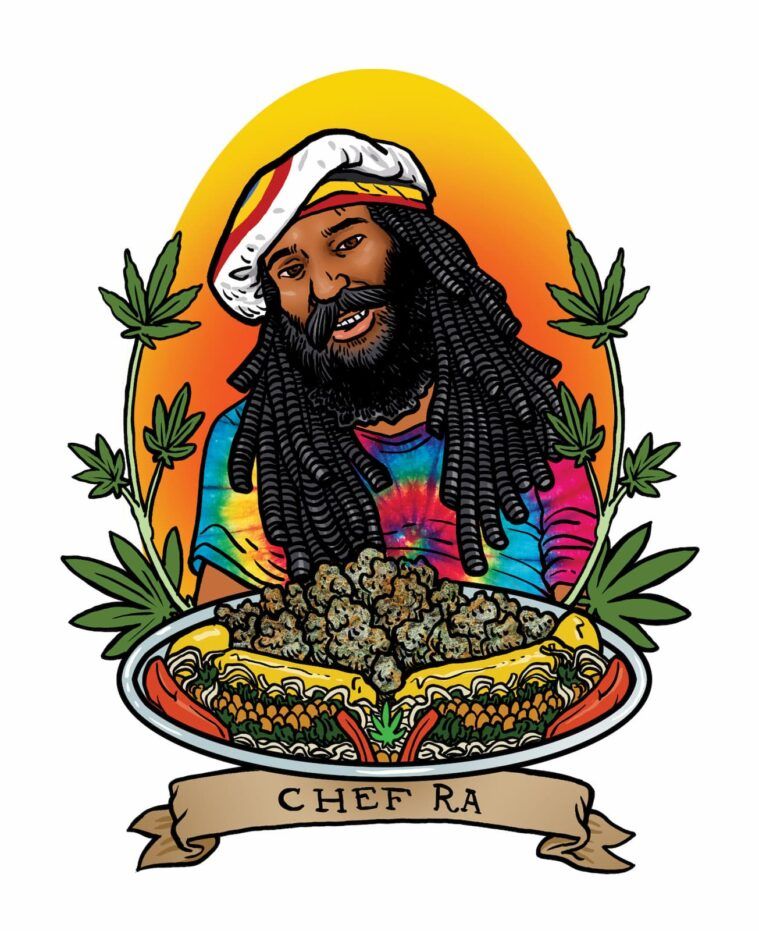 Born and raised in Illinois, Jim Wilson Jr. excelled in academics and athletics but also endured racial abuse. He soon joined the counterculture, traveling to Woodstock and Jamaica before becoming a fixture of Ann Arbor's Hash Bash and Grateful Dead tours with his Rasta Pasta Pesto. His friend, High Times Editor-in-Chief Steven Hager, hired him as an edible columnist and put him on the November 1987 cover. Ra's ebullient personality and recipes – such as Springtime Ganja Nachos and Ultimate Hash Brownies – were also featured in the videos "Chef Ra Escapes Babylon" (1989) and "Ganja Gourmet" (2003). Sadly, Jim passed away on December 26, 2006.
Mickey Martin (Tainted Inc./Compassion Medicinal Edibles)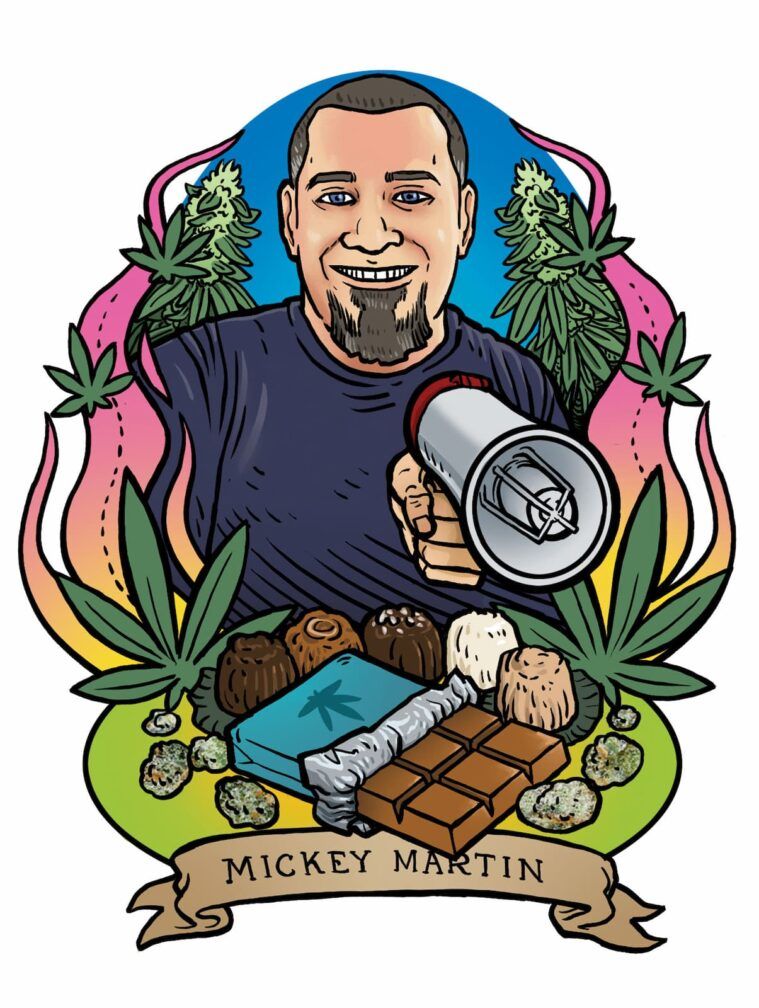 Mickey Martin co-founded Tainted in Oakland after the passing of Prop 215 to provide patients with Cannabis-infused chocolate bars with names and labels mimicking established brands. After parting ways with partner Chris Bliss, Mickey continued to produce weed candy while becoming more active in pot politics. He eventually "grew into a large marijuana-candy maker that bought chocolate by the ton" – according to the DEA, which raided Tainted Inc. in 2007, resulting in Mickey's arrest on Federal charges. He remained defiant, co-authoring "Medical Marijuana 101" in 2012 and founding Parents 4 Pot, a nonprofit that provided support and Christmas presents for families of pot prisoners. Sadly, Mickey passed away in 2017.
Mary Jean Dunsdon a.k.a. Watermelon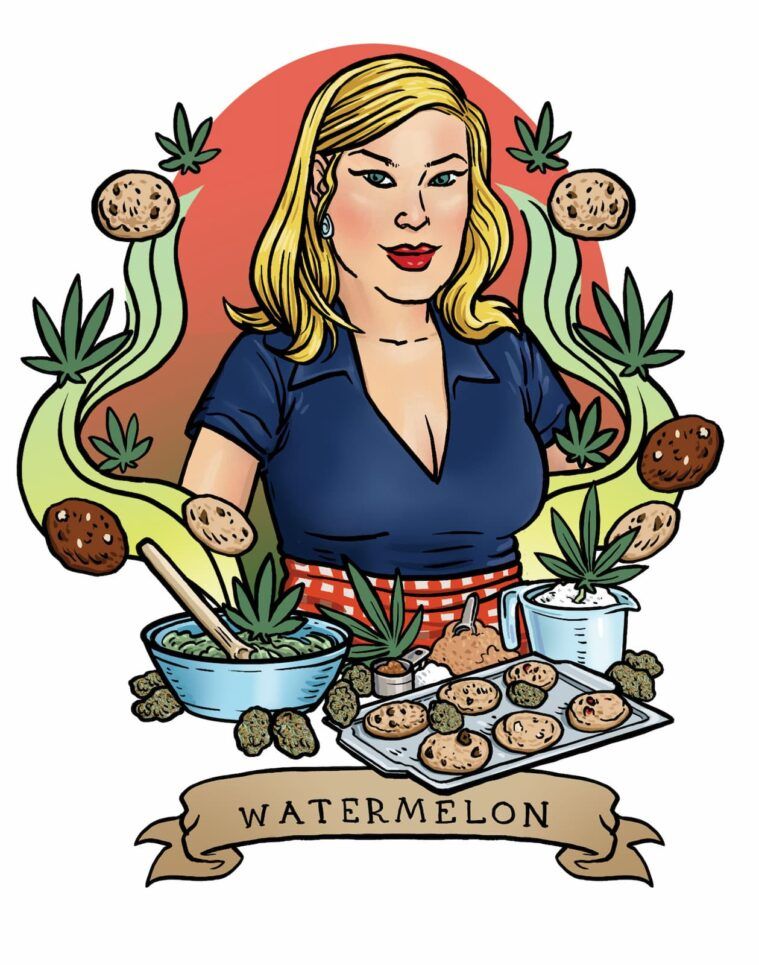 In the early 1990s, activist, entertainer and model Mary Jane Dunsdon made a name for herself on Vancouver's Wreck Beach – selling cold slices of watermelon along with weed cookies to locals in-the-know. She was arrested several times, sometimes while topless, adding to her notoriety and bringing attention to the need for a legal framework for Cannabis in Canada. "Watermelon" was featured on multiple covers of High Times and also in the video "High Times presents Watermelon's Baked and Baking" in 2003. She's now the founder and operator of the Commercial Drive Licorice Parlour.
Christopher Rodriguez a.k.a. Chris Bliss (Tainted Truffles/Bliss Edibles)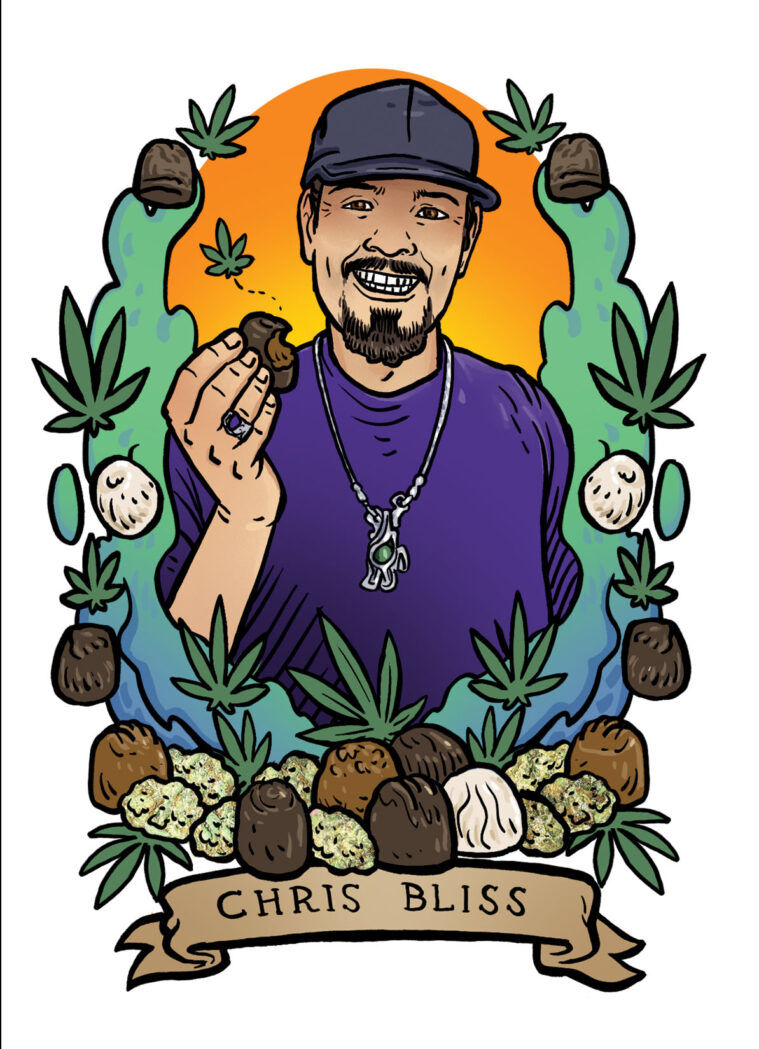 As a co-founder of Tainted, Chris Bliss was the chef and chocolatier who created the recipes, logos and branding for their chocolates and truffles – long before any of it was remotely allowed. He also prepared some of the first multi-course marijuana laden meals ever served. Trained in all aspects of cooking, from the busiest diner kitchens to the impeccable restaurants of Wolfgang Puck, his experience helped pioneer the manufacturing, labeling and packaging we see in the current edible industry. Many of today's legal brands owe Chris a huge debt of gratitude, as he taught and trained the founders in the alchemical arts of infusion.
Elise McDonough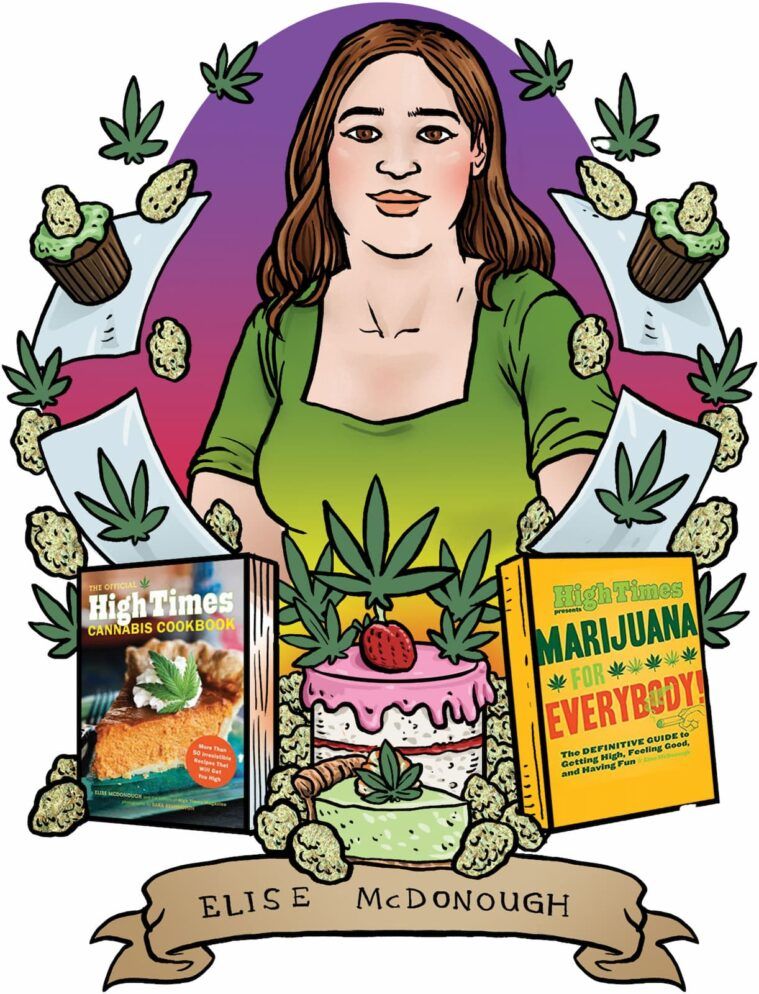 Elise McDonough began her career at High Times in 2002 as a talented art designer, but quickly discovered her prowess as an edible writer and editor. Having judged the infused food category of multiple Cannabis Cups (over 500 edibles!), she created a new lane for herself as a food critic and author who introduced an element of fine dining to Cannabis-infused cuisine, becoming the first-ever Edibles Editor at HT. Elise is the author of "The Official High Times Cannabis Cookbook," "Marijuana for Everybody!" and Vice's "Bong Appetit." Elise has experience as a PR specialist and brand builder and is currently the Director of Marketing at multi-state Cannabis brand binske.
Cheri Sicard a.k.a Cannabis Cheri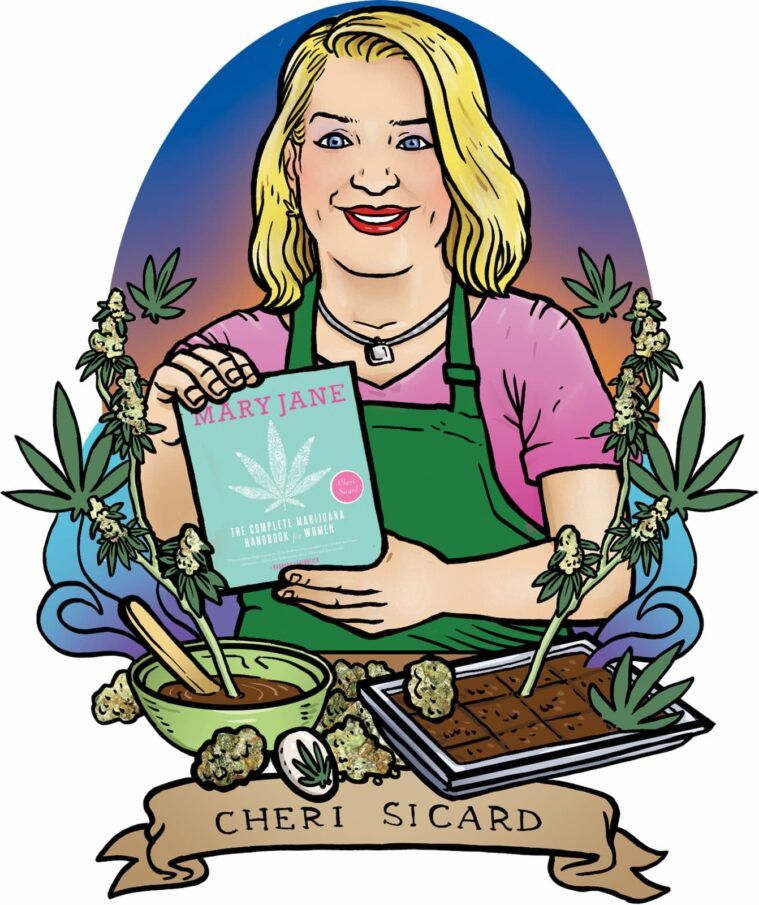 Cheri got her start as a circus performer and magician, eventually pivoting into a career as a professional food writer and recipe developer. After discovering medical marijuana and graduating from Oaksterdam University, Cheri set out to turn her foodie credentials into a career in Cannabis cuisine. Since then, she's engaged in activism – organizing multiple rallies and fundraisers – and is also the author of "The Cannabis Gourmet Cookbook" (2012), "Mary Jane: The Complete Marijuana Handbook for Women" (2015) and "The Easy Cannabis Cookbook" (2018). She also teaches live classes, as well as online Cannabis cooking courses on her website Cannademy.com.  
Warren Bobrow a.k.a. The Cocktail Whisperer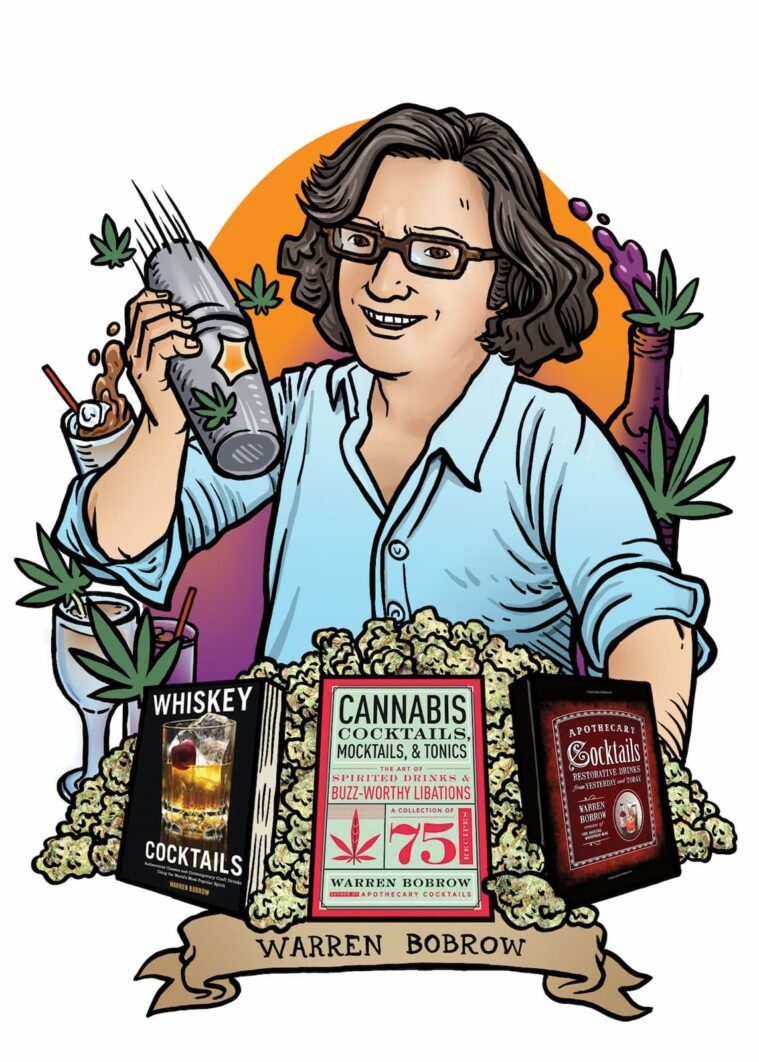 Author, chef, mixologist and "Cannabis Alchemist" Warren Bobrow got his start in the alcohol industry, having studied food writing at New School University and the French Culinary Institute. He's also written multiple books, including "Apothecary Cocktails, Whiskey Cocktails, Bitters and Shrub Syrup Cocktails" and "The Craft Cocktail Compendium." His 2016 book, "Cannabis Cocktails, Mocktails & Tonics: The Art of Spirited Drinks & Buzz-Worthy Libations," introduced the mainstream to marijuana-infused liquid beverages – now an entire segment of the legal weed industry. In fact, he's also the co-founder and CEO of Klaus (@drinkklaus), creating terpene-forward craft Cannabis cocktails for the marijuana marketplace.