Brian "Box" Brown wants to change the face of the regulated Cannabis industry. But the Philadelphia artist isn't trying to accomplish that goal by running for office or starting a CannaPac – he's using the power of the comic strip.
Coming up in the world where every city had multiple alt-weekly newspapers publishing numerous comics, he saw himself sliding into the scene next to legends like Tom Tomorrow and Tony Millionaire. The New Jersey native started making comics in 2005, just before the alt-weekly newspaper scene started its downward spiral. So, he took his strips to book form.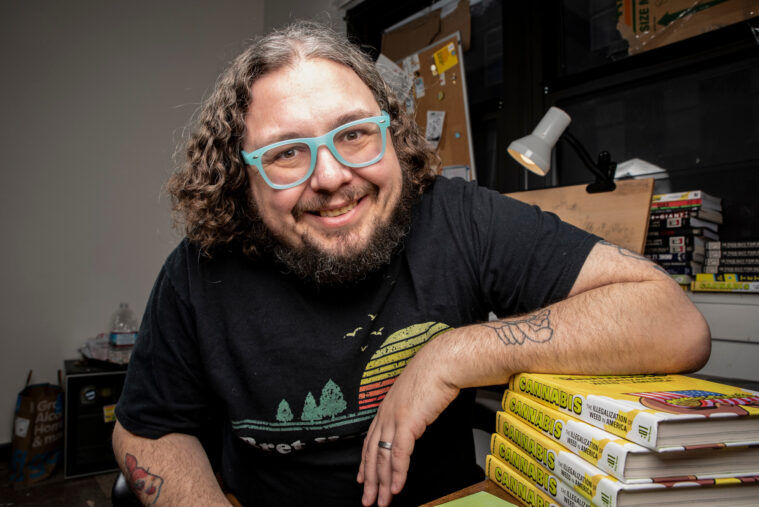 His first book, "Andre the Giant," released to huge acclaim in 2014 – landing him on The New York Times Bestseller's List. It wasn't until his "Andre" book tours that Brown, a long time Cannabis user who was arrested for possession as a teenager, saw the opportunity to make a change in Cannabis.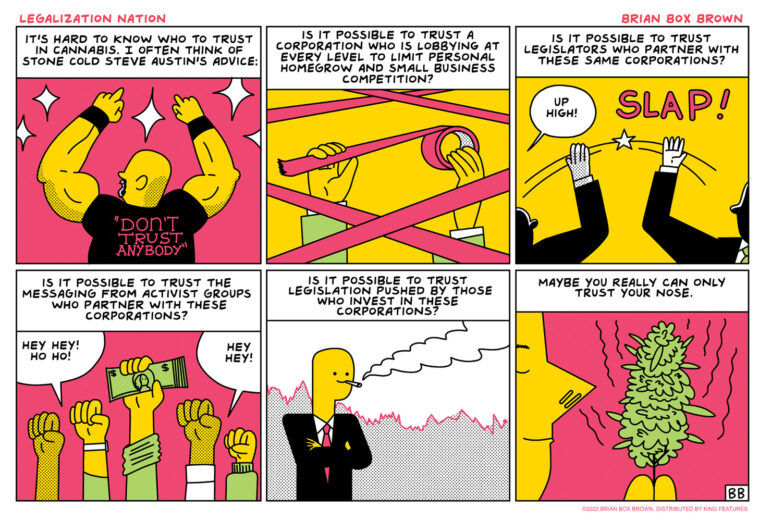 "I would travel for my book tours and go to legal dispensaries," Brown said. "My first one I went to was in Seattle, and I was just like, 'This is amazing.' Because at that time in Philly, I was buying ounces off the same dude for a long time. You'd have a couple of strengths to choose from, maybe – just whatever he had. But going into a dispensary, I was like, 'Holy shit, there's so much fucking shit everywhere.' I was so thrilled I couldn't even handle it. I still remember that. It's intoxicating."
The experience inspired him to get his medical card after his usual supplier dried up and Philly launched its medical market. But the experience wasn't the same.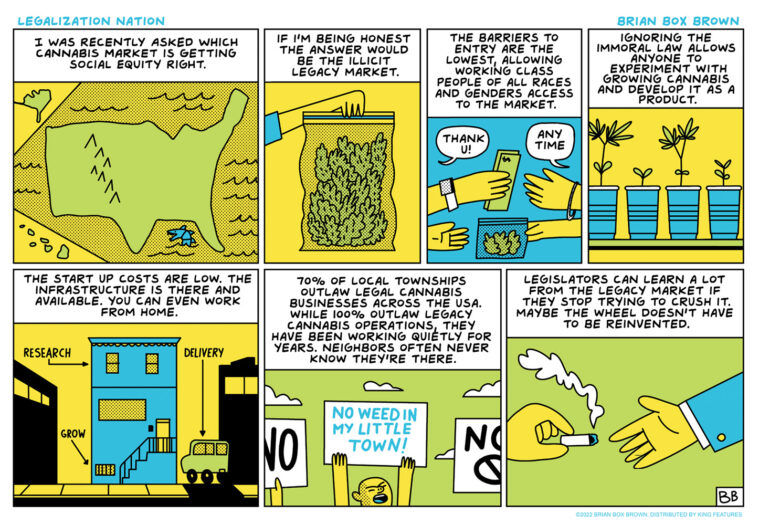 "I go in there and I'm like, it's not the same as that feeling as when I went to the dispensary years before in Seattle because there's no choices, really," Brown said, adding that the Cannabis was also more expensive in the dispensary than on the traditional market. "You're like, dude, I'm paying out the ass now for weed, and what am I getting out of it? A lot of packaging. A lot of mids. And I was like, what is wrong with this? Why is it so shitty here and not as shitty in other places? What is different? That's what got me radicalized."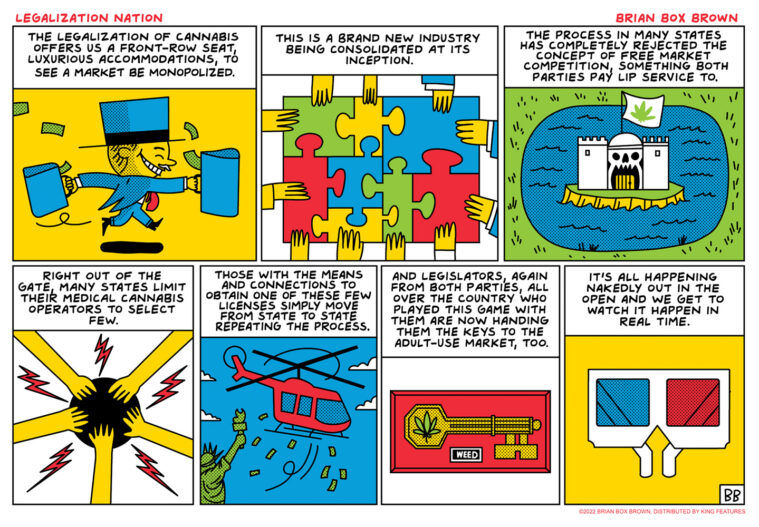 He wanted to make a difference but didn't know how. He started off by yelling at people on Twitter, which wasn't very effective. So he created a series called "Legalization Nation" and pushed it out on Instagram.
"I was like, I know how to make comics," Brown said. "This is maybe one way that I can contribute to this discussion in a meaningful way where people might, rather than just making tweets and yelling at regulators or whatever … something might happen."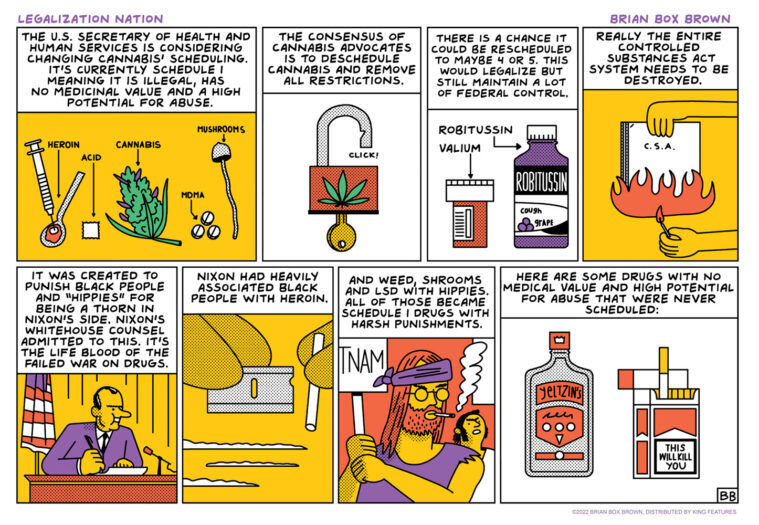 His comics use sardonic wit and efficient delivery to tackle points of interest to Brown – things he believes need to be covered. It's been working. "Legalization Nation" has been picked up for syndication by King Features, part of Hearst Media, and he's currently prepping to release a coloring book called "A Visit to the Cannabis Farm: A Coloring Book for Adults."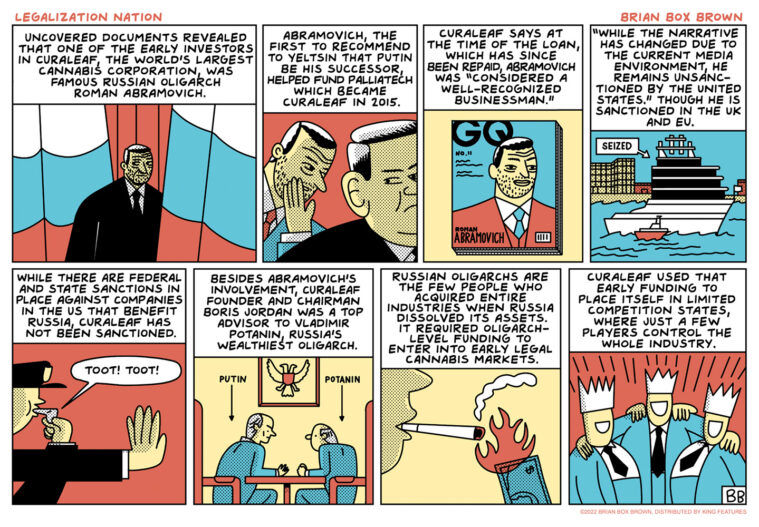 "There's something about comics that when you break down stuff into small chunks, break down a story into small pictures – there's something about it that draws the reader in and allows them to take in information in a way that's less taxing, or seems less stressful than reading a wall of text," Brown said. "I would say that when you want really important information to get out there, put it in comic form. That's exemplified on the airplane in the seat in front of you – there's a card that tells you how to get out of the airplane if there's an emergency, and it's a comic series of illustrations telling you what to do."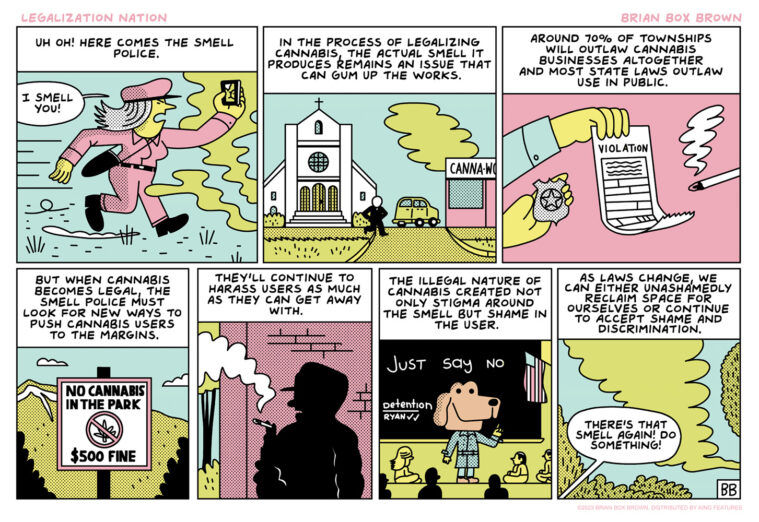 "I feel like that's what I'm trying to do with the strip," he added. "Make the safety card from the airplane, but about weed. Because this is really important information."