What do you do when there's nowhere to turn for more information about the Cannabis industry and the vast majority of the people you see succeeding in it look very different from you? If you're Ophelia Chong, Javier Armas, or Sheena Roberson, you start your own organization and become the change.
For Ophelia Chong, creating Asian Americans for Cannabis Education (AACE) in 2016 was a natural next step after her first project, Stock Pot Images, took off right away. That concept itself was a response to Chong's dismay that none of the popular stock image repositories were offering options of ethnic people using Cannabis, unless it was as a stereotype or propaganda.
"That's why we created the largest collection in the world: 30,000 images from over 240 photographers portraying Cannabis as it is," Chong explained. "I partnered with Adobe for that. With that project, I also noticed that there was a dearth of information for Asian Americans and the AAPI community."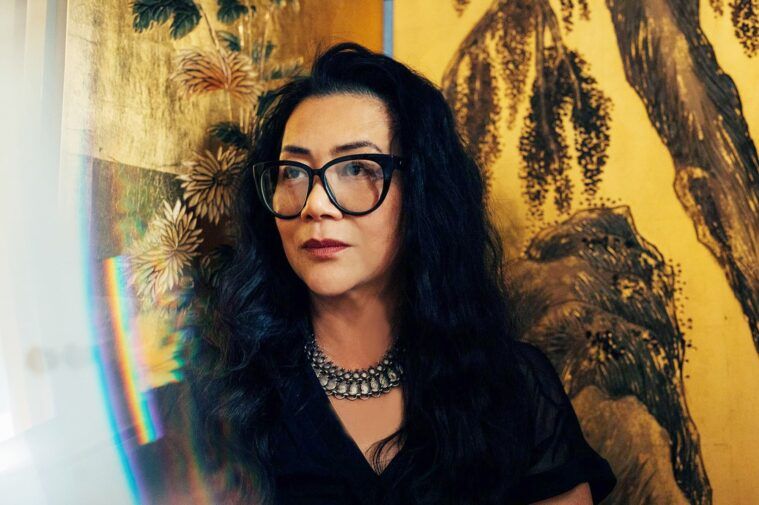 Chong's answer is AACE, which is all about pushing the AAPI community forward in the Cannabis industry. Started by Chong and two co-founders, she eventually found herself as the sole person in charge. One of AACE's primary offerings are the rich, engaging interviews Chong conducts with everyone from CEOs to doctors, grad students, and C-suite executives.
"It's hard to be a minority that stands out because you have to be the good one. We have to walk a very fine line," says Chong."It's hard to be a minority that stands out because you have to be the good one. We have to walk a very fine line."
Recent guests include Connie Lee, who put together Yale Business School's first Cannabis conference in 2016, CEO of Leafly Yoko Miyashita, and CEO of Papa & Barkley Evelyn Wang.
According to Chong, long-lasting prejudices held by some in the AAPI community initially made it difficult to book guests for AACE.
"At the beginning," she said, "it was very hard to get people for interviews. Some of them even asked me to take down their interviews because they didn't want their parents to know. They panicked. However, in the last year, things are changing to where now, people are asking to be interviewed!"
Another aspect of AACE is networking. Chong recently hosted a room on Clubhouse where she brought women at the C-suite level in Cannabis to answer questions from younger women looking to get involved.
Though she's rightfully pleased with the progress AACE has already made, she also lamented how hard the process can be when one is expected to be an agent for change, while also remaining a shining example for others.
"It's hard to be a minority that stands out because you have to be the good one," Chong explained. "We have to walk a very fine line. We are also a small percentage of the general population – and one that's mostly concentrated on the coasts as well – so when we're in an industry like Cannabis, we are very visible."
Chong also celebrated that visibility as a stepping stone to true normalization.
"We have two female [AAPI] CEOs: one at Leafly and one at Papa & Barkley's. That's pretty amazing. I think we're just normalizing, where, after a while, it just won't be interesting anymore."
…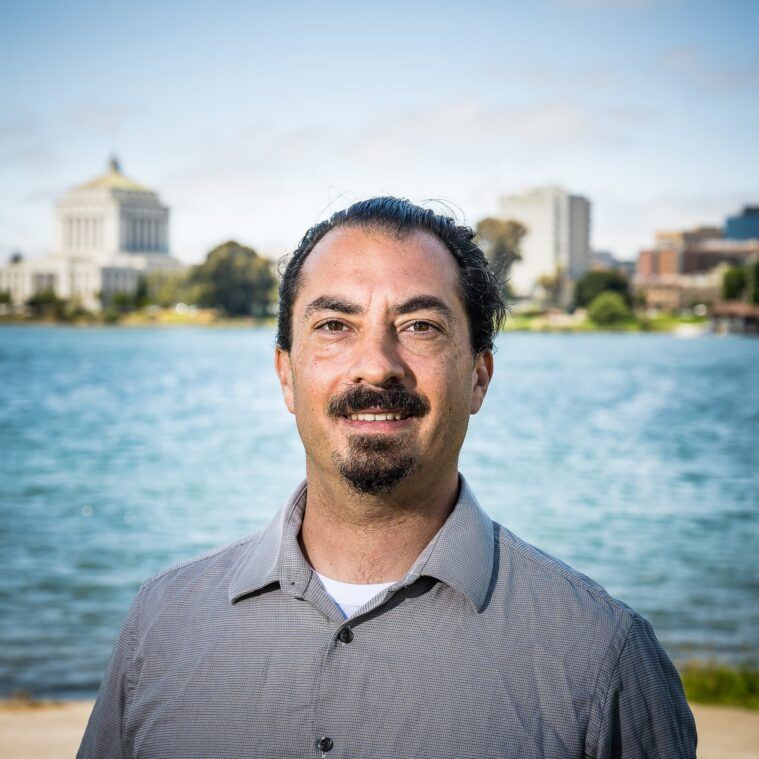 Javier Armas takes a lot of pride in his role as a leader for the Bay Area Latino Cannabis Alliance (BALCA).
Owner of Oakland equity Cannabis microbusiness Javier's Organics, Armas told Leaf that BALCA was the result of informal potlucks and a shared desire for central resources for Latino Cannabis professionals in the Bay Area.
"People started hitting each other up organically, through their networks, and that led to organic potlucks," Armas said. "We had a few of them and we developed a certain crowd – like a lot of friends of friends and people connected on Instagram."
It was at that point that Armas and others in his network decided it was time to formalize their efforts. After struggling for most of 2020 to get things going in spite of the pandemic, BALCA finally solidified its intentions into a five-pillar plan: education, professional development, business ownership, civil rights, and culture.
One of BALCA's first actions was to launch a bilingual newsletter.
"It's the very first bilingual Cannabis newsletter in the country," Armas added, "and it's been doing very well. We also printed out the newsletter and distributed it to budtenders. That caught a lot of attention and a lot of support too."
Emphasizing the importance of BALCA's leadership coming from actual Bay Area equity permit holders, Armas noted that while he can speak to Oakland, they also have Daniel Montero holding down San Jose with GW Smoke Break.
"We have official equity leaders leading the organizational effort," Montero explained, "which is not the case at most organizations. We're building an organization that's actually led by equity folks. Now we're also doing monthly mixers and it's just really, really taken off."
Most recently, BALCA welcomed Cindy de la Vega, an equity license holder and owner of a Stiiizy-affiliated dispensary in San Francisco.
"Now we have three cities under our belt," Armas said. Though it seems all but certain that number will grow in the weeks and months ahead.
Beyond organizing on behalf of policy and education, BALCA is working to have members fill current open vacancies on Oakland's Cannabis Commission. Armas also stressed its value as a support network for the community.
"I wrote a book called Budtender Education," Armas said. "If I wasn't part of BALCA, that book may have gained some recognition, but the BALCA network is organically promoting this book – they buy it, they read it, they promote it on their Instagram. That is the major plus of BALCA: You're joining a community that you support and, in turn, supports you without an extra charge."
…
When Sheena Roberson was invited to attend a Cannabis convention in Philadelphia, her first question was why she had not heard about it sooner.
"I'm pretty well-connected in the city," Roberson shared. "I've done a lot of work with different social justice groups and social service work around nonprofits. I've done a lot of grant writing and my background is in marketing – I was a sales and marketing director for Chik-fil-A – but needless to say, I know what's going on. If there's something happening at the convention center in my city, most likely, I know about it."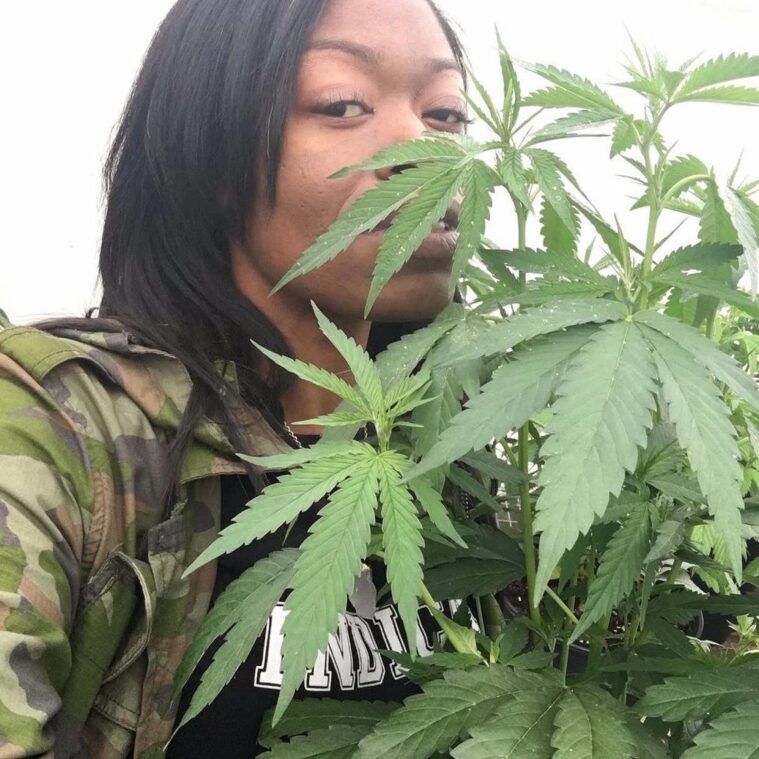 Roberson, very eager to learn more, attended. Once there, she quickly realized that this was not a convention, but a conference. Still intrigued, she began to walk around and listen to the various panels and speakers.
"I was finding rooms where folks were talking about Cannabis marketing and medical marijuana and doing legislative workshops. There were all these groups and all of them were talking about the 'emerging Cannabis industry' and I didn't know anything about it. Is it legal here? Is it safe? Do we have existing retail dispensaries already open?"

It was true information overload, but one question seemed to overshadow all others.
"Mainly," Roberson explained, "I was trying to understand how we could not have known about this sooner."
Determined to be a resource for others in her position, Roberson started Cannabis Noire. The idea: to help systematically overlooked demographics gain access to the Cannabis industry in their own communities.
From digital resources to monthly medicated movie nights (complete with infused popcorn), interest in Cannabis Noire was swift and sizable. As a result, Roberson says she's now working to establish new chapters of the program in other states.
"I had all of these voicemails and hundreds of direct messages, but I didn't want to lose our efficacy in trying to maintain numbers," she said. "So I decided to help empower people so that they can start chapters of Cannabis Noire in different states."
An ongoing process, Roberson reported that she hopes to have other chapters up and running by the fall. Beyond expanding the imprint and good work of the Cannabis Noire brand, these chapters will also benefit from local experts who can better speak to each state's industry.
"That way," added Roberson, "those who need it can access the specific resources and education they need. I had two members reach out from Alaska! The people in Mississippi and Texas and Alaska all know what they need better than I could, so it behooves me to empower them to do the work and serve as a support and a resource as needed."
Slow but steady, it is the tireless, often unpaid efforts being made at organizations like AACE, BALCA, and Cannabis Noire that are ultimately leading the charge for true equality in Cannabis.