Art is pain. And so is life.
The process by which Louis Cooper Machado takes the latter and turns it into the former involves a lot of Cannabis flower.
"I feel like with Cannabis and music, there's a synergy," said the 26-year-old, who goes by the stage name of Louie Bagz.
"Cannabis helps slow downtime so you can see more things," he continued. "You can really appreciate the energy and all the great things that are put into creating one song. It helps put you in a neutral state of mind and you're more open-minded, where you otherwise might be closed off to it."
Machado has accumulated roughly 17,000 followers on Instagram and Twitter, and racked up nearly a million listens on SoundCloud since his debut EP, "Paint," was released in 2018.
A native of Oxon Hill, Machado attributes his creative talents to his Afro-Latino background. His father is a locally renowned jazz guitarist, and his mother is an Emmy award-winning film director. At the age of 3, the pair graced the youngster with his first instrument: a drum set.
"Growing up, we always had music in our household," Machado said. "Music is something that comes natural to me. I've always been rhythmically inclined."
What began as a childhood hobby, soon became an adolescent escape as trauma uprooted the Machado household. At the age of 9, his dearest grandmother passed away. Months later, that grief was compounded when his parents filed for divorce, rocking the foundations of his world. The separation forced young Louis to inherit more responsibility, tasked with helping his autistic sister, Desi, navigate the confines of an ever-changing landscape.
Anger provided an unhealthy coping mechanism for a young boy forced to grow up quickly.
"Learning that new reality made me mad at myself, like maybe I could have done something different," Machado recalled. "I had a short temper back then. I'd be in situations where if I didn't like what the [schoolteacher] said, I would walk out of the classroom. And then I would be mad that I allowed myself to get mad."
In middle school, music and sports provided an outlet for Machado's rage. At 17, Cannabis made an introduction into his life, allowing for a creative spark plug and an emotional escape.
"I feel Cannabis and music come full circle," he said. "They both have the power to influence people. It's about love, not hate. They gear people to lead with love instead of hate."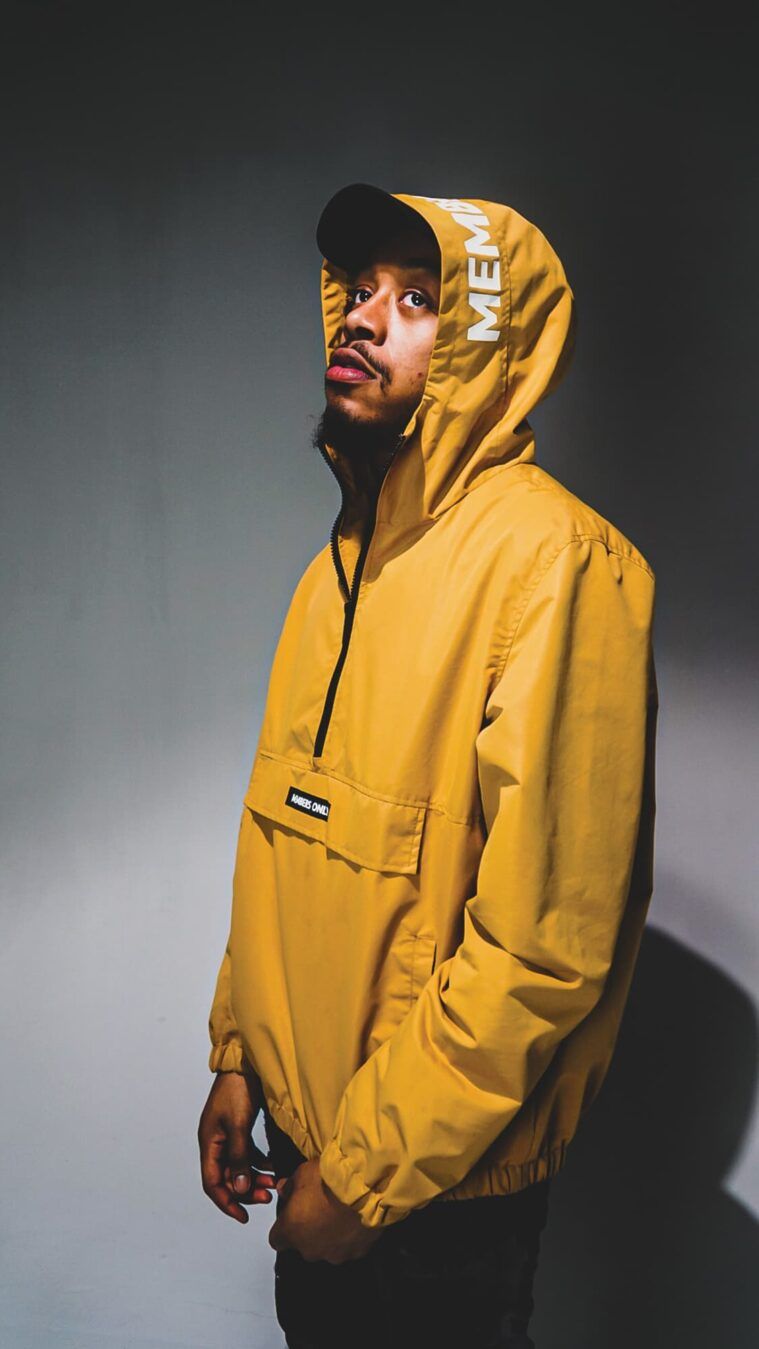 Since kicking off his musical career at the age of 15, Machado has shared the stage with a variety of big names in the industry. He's opened for the likes of Meek Mill, Nick Cannon, Gucci Mane and many others. He has performed at venues across the country, including his alma mater – the University of the District of Columbia. There, he played on the team's Division II men's lacrosse team as a midfielder keen on setting his team up to score.
For the past year and a half, he has served as the co-manager to Java Wellness Center in Camp Springs after getting his start as a budtender. The education he's obtained from being in the industry has also set his family up for better health.
"My sister Desi has always wanted to find more quality of life," he said, explaining that Cannabis has allowed her to better navigate her struggles with autism. "It's helped her remain calm and given her coping strategies when she's having a tough time."
Cannabis has also provided Machado's mother with relief from chronic migraines.
"Even when I'm not at work, I find I'm still pushing Cannabis," he said. "It's been a very personal journey. It has calmed me down and taken me to a place of peace. [Musically], it has allowed for many blessings to pour in. If you're in a bad space and you medicate, it pushes you to create. Cannabis allows me to make music from the most honest places."
If Louie Bagz becomes a household name, Machado promises to turn the focus back to his roots – creating a Cannabis wellness center with the intent of spreading good health and Cannabis education to all of PG County.
"I'm all about community service and giving back to the people," he said. "I'm trying to create a movement in the area, maybe help people benefit from local resources while providing entertainment and awareness. My dream is to be great at whatever I put my mind to."