June 24, 2023 | Skeetawk Ski Resort | Hatcher Pass, AK
Despite a less-than-favorable forecast, Mother Nature blessed us with perfect weather for our first outdoor edition of the Alaska Leaf Bowl.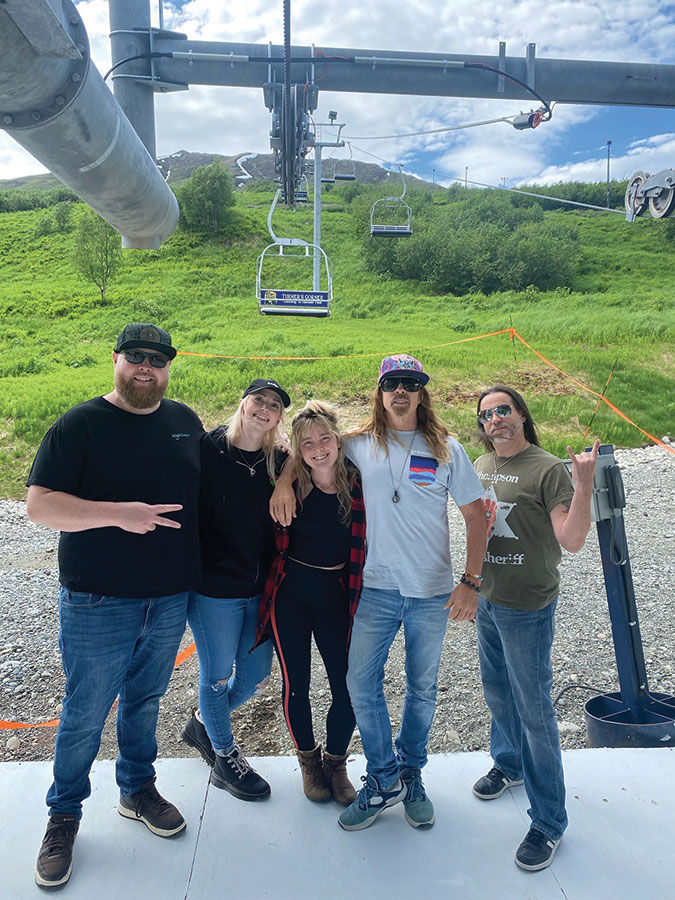 After hosting the Leaf Bowl at the Egan Convention Center in Anchorage for the past two years, it was nice to be able to take the party outside this time to enjoy the fresh air, sunshine, and beautiful scenery, and to actually be able to smoke freely throughout the day.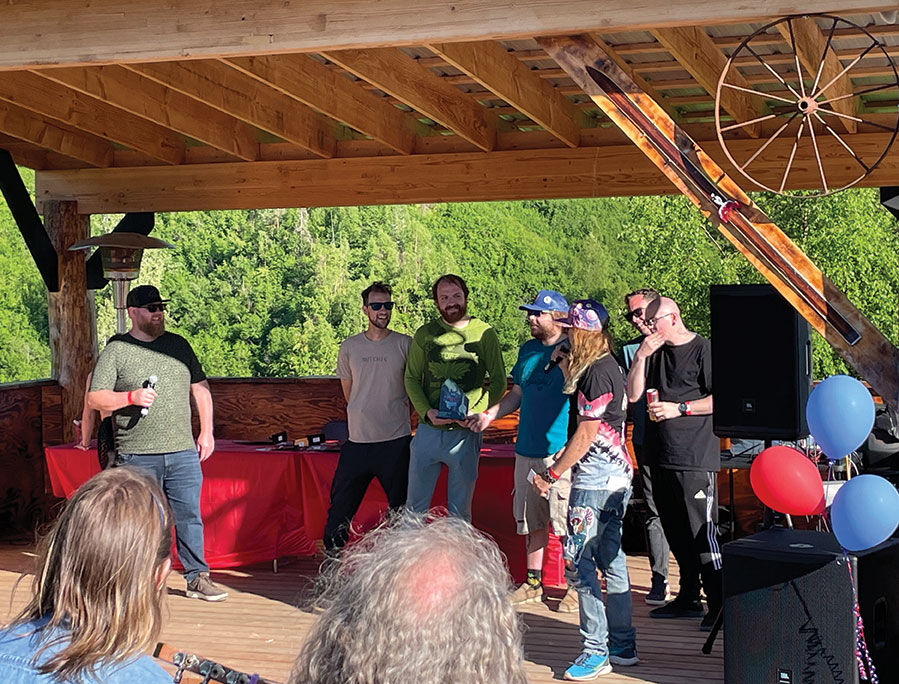 Hundreds of Cannabis enthusiasts from around the state came up to the Skeetawk Ski Resort in Hatcher Pass to attend the awards ceremony, check out the vendors, support the community, and ride the ski lift to catch the amazing view from the top of the hill.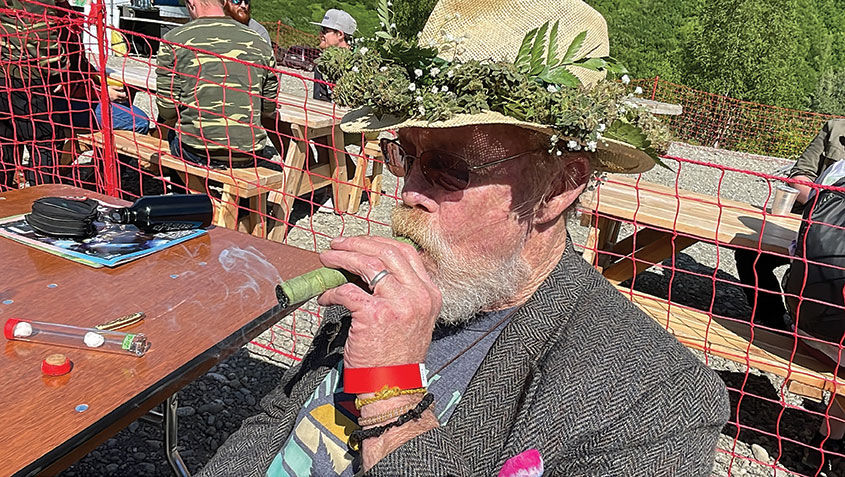 Special thanks to Skeetawk for hosting us, our intake partner Green Jar, as well as all of our contestants, judges, vendors, and sponsors…and of course, congratulations once again to all of our winners!
See you next summer, Alaska!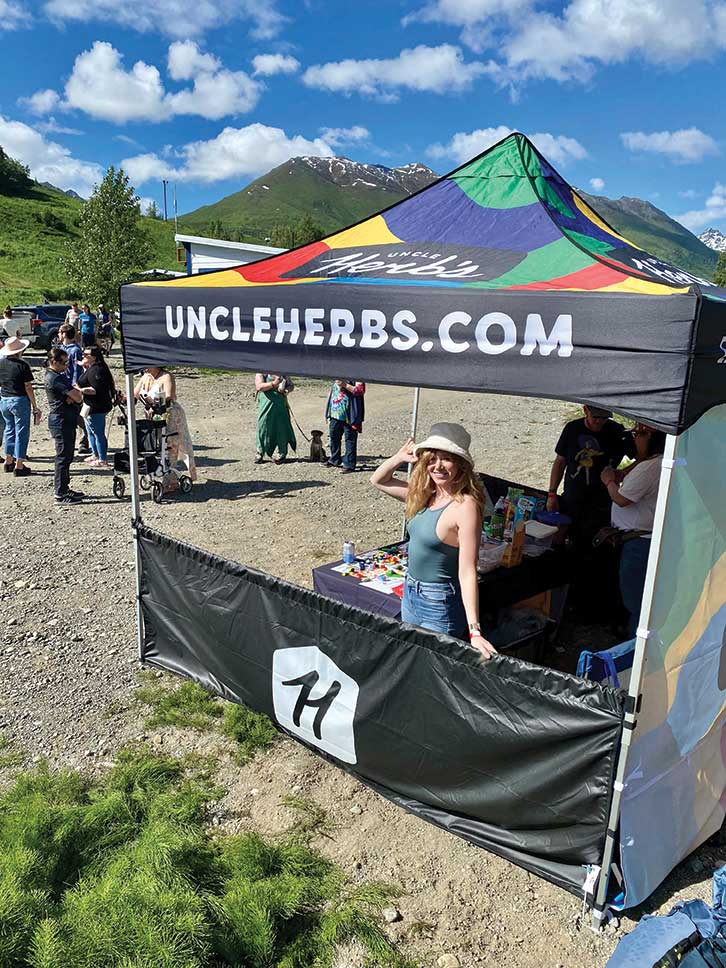 Alaska Leaf Bowl 2023 Scores
Concentrates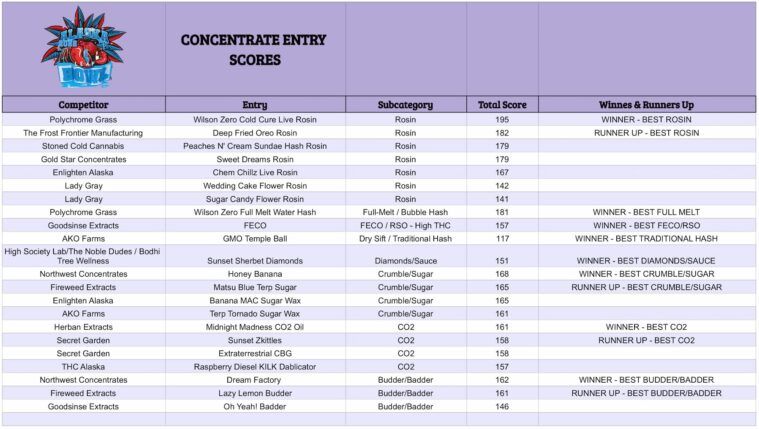 Flowers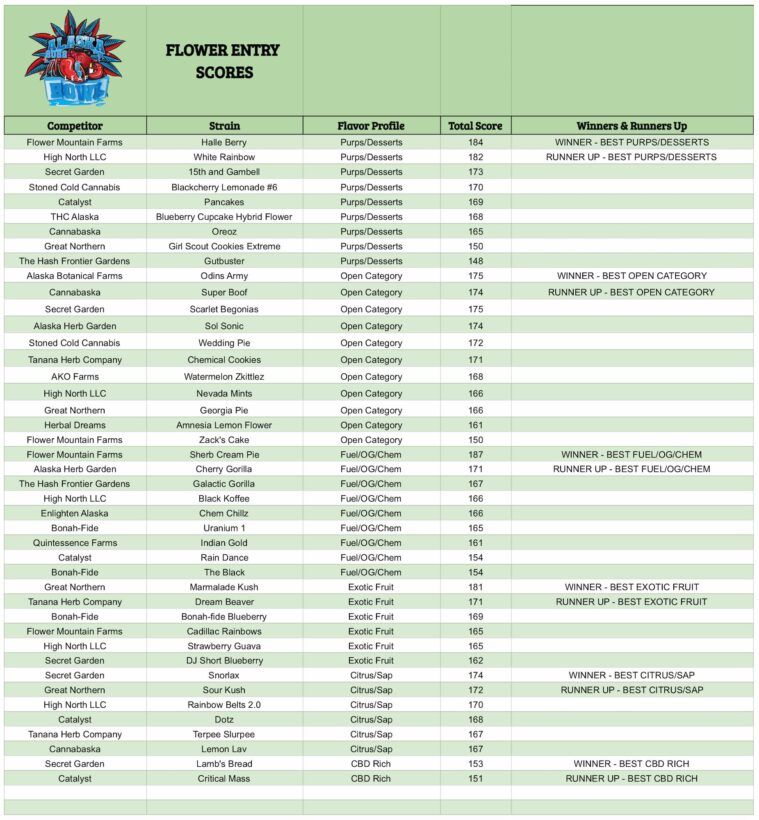 Pre-Rolls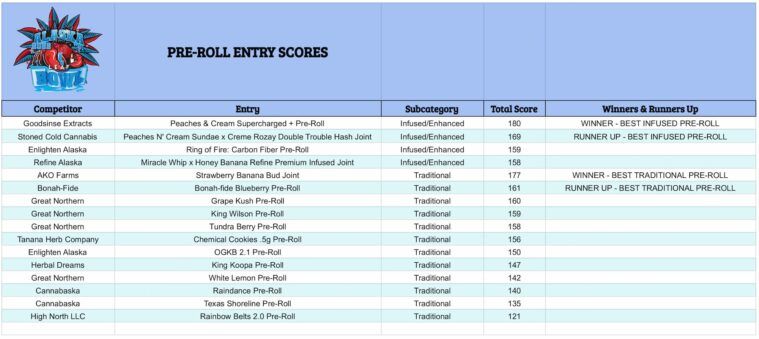 Cartridges

Edibles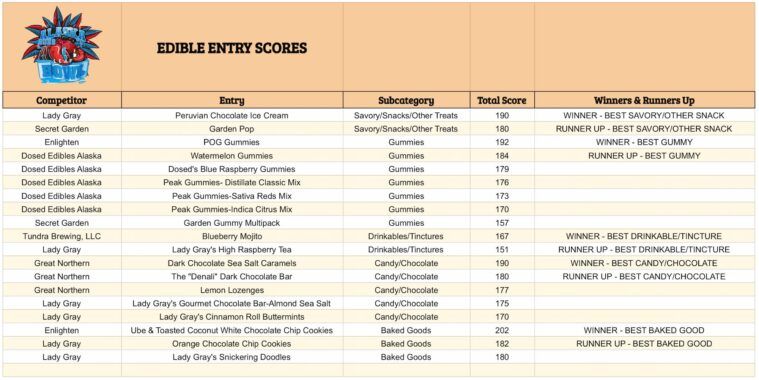 Topicals