EDM fans have come to expect a lot out of Moonrise Festival, and they came back with a hot slate of artists for their 2023 bash at Pimlico Race Course. We have been blessed to attend several events thrown by Insomniac – and this is by far one of our favorites every single year. With Maryland Leaf being based in Baltimore, this festival is just a stone's throw away from our offices and easily accessible from surrounding areas. After blowing down a few pearly joints and dabs of hash rosin, our crew was ready to take off for an unforgettable weekend.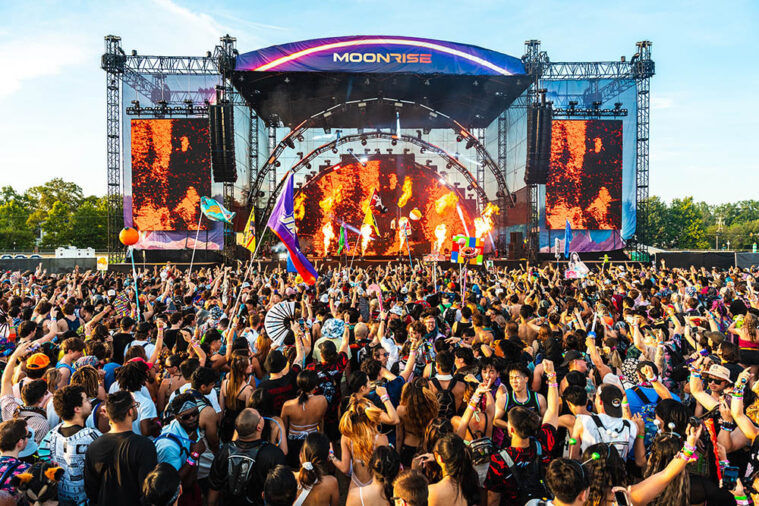 A fourth stage was added to the festival this year, making our options the Lunar, Solar, Stellar and Satellite. Solar was the classic rave tent we have come to know and love. The Lunar and Stellar were large-format stages on opposite sides of the venue. And last but not least, the new Satellite was a smaller stage in between it all – making sure you are hearing music everywhere you go in the festival. Having this many different options is awesome – as vibes can easily shift from wanting to rage in a huge crowd to chilling with your friends.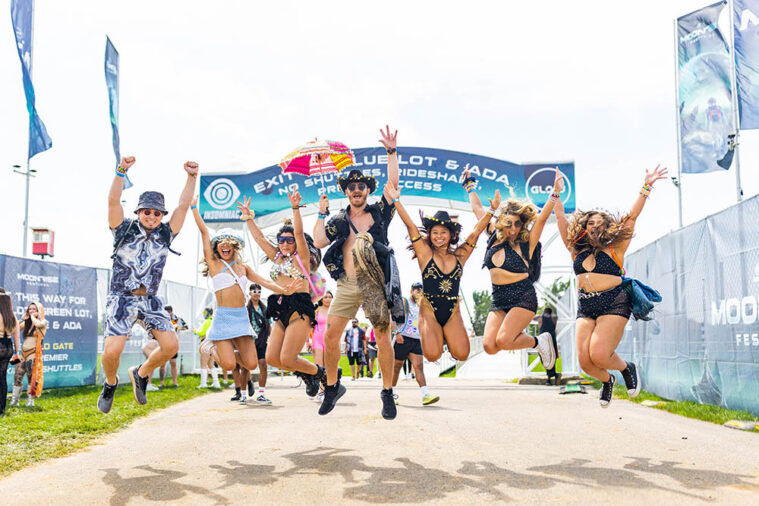 The first day started out with a heavy emphasis on hardcore dubstep, with a slight shift into some more melodic and housy vibes toward the end of the night. Sullivan King B2B Wooli absolutely tore the house down on the Lunar Stage, while Big Gigantic simultaneously rocked the Stellar Stage. It has been several years since we have seen Big Gigantic in concert, so hearing some of their new music brought nothing but smiles. Slightly different than I remember them playing in the past, they had a little more womp-y tones in between their live drumming and saxophone which sounded fresh. As the night came to a close, we finished things off with Above and Beyond – which ultimately proved to be one of the best acts of the weekend. Their melodies flowed into the night sky, bonding the crowd together under the stars in memorable fashion.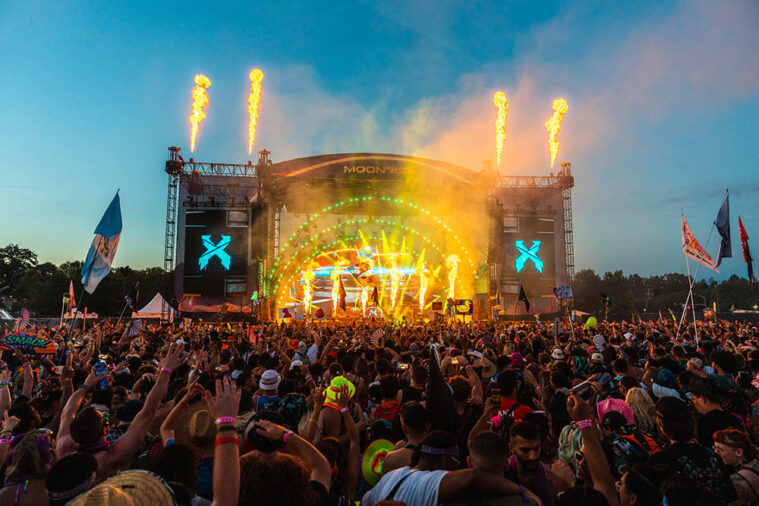 The heat was not nearly as bad as last year's festival, and the additional shaded structures provided a solid amount of space to cool off during particularly hot moments. I might add that bringing a handheld misting fan is absolutely essential for any festival, providing us instant relief and comfort. Thankfully, as it has been one of the hottest summers on record, the festival did a great job of taking care of people and making sure everyone was comfortable and safe.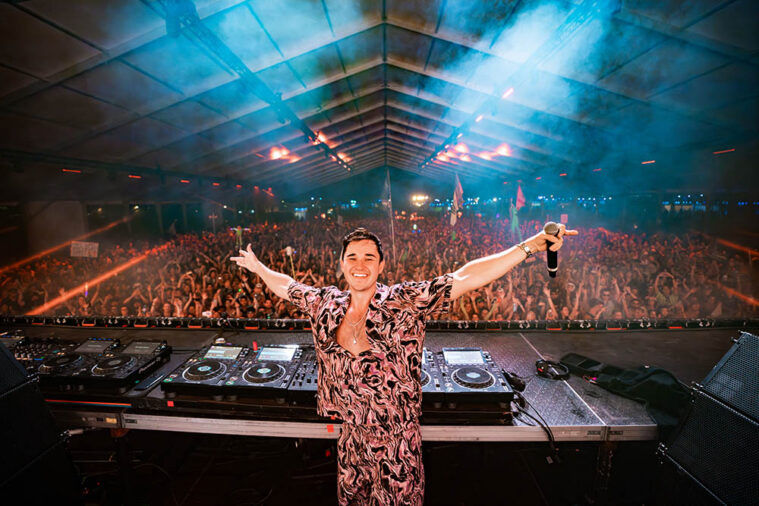 The food options were very similar to the previous years, with everything you would expect to find among festival food: pizza, Chinese food, loaded hot dogs and much more were on the menu. And yes, we're eternally grateful for the popsicle and snow cone vendors that provided an additional way to cool off.
Day two featured a heavy focus on the side of house music, full of throwback tunes that brought me back to my college days. We started the day with Wreckno, a cross between house and dubstep that has a truly unique sound. They also incorporated rap into their set, changing specific lyrics in popular songs and making it their own. Next was Sam Feldt, who kept the throwbacks coming.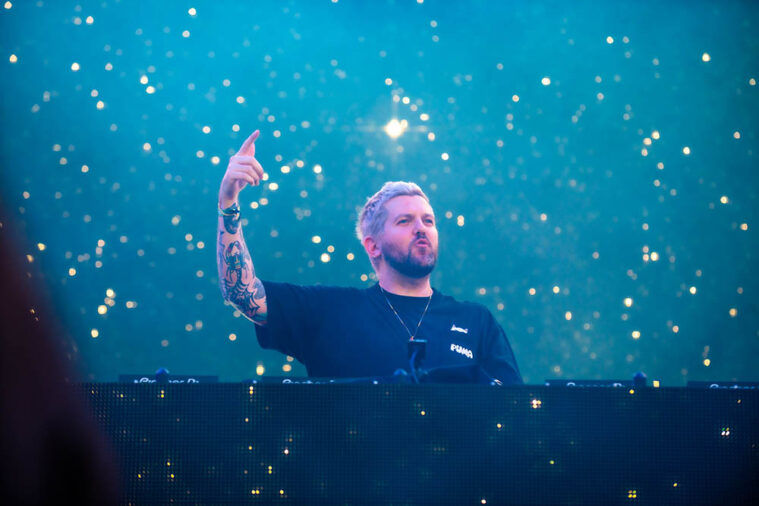 To end our time at Moonrise, we saw Alan Walker followed by Louis The Child – both of which were unforgettable experiences. The production quality at these events continues to get better year after year – with visual components to artists sets going off without a hitch and leaving the entire crowd mesmerized. We sat in awe, joints in hand, watching the crowd explode with excitement during each and every set – even running into some of the same people at different stages and forming a new crew by the end of the weekend.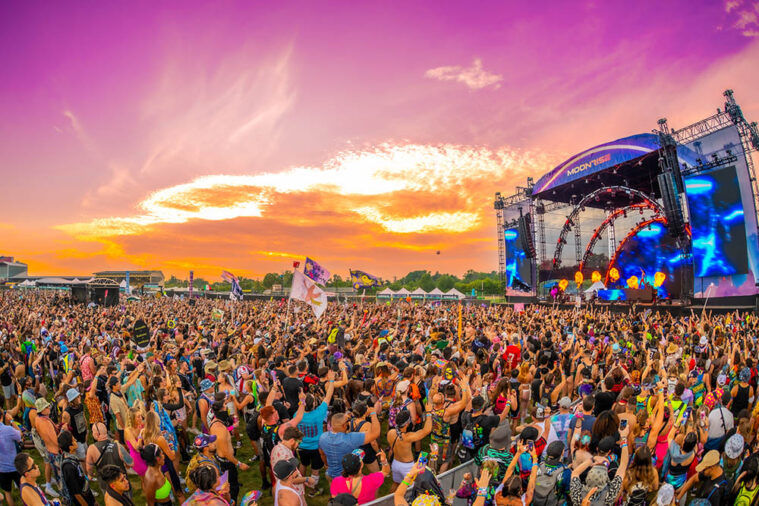 A massive thank you and shoutout goes to the entire team at Insomniac from top to bottom. They have kept an open mind in expanding the experience of your average concert goer – now all they need to do is bring back the Ferris wheel!