Normally, an event happening on a Wednesday night in Sacramento wouldn't raise any eyebrows. But when the lineup of sponsoring brands includes names like CAM, Hash and Flowers and TruLeaf, you don't skip out on the experience.
The party was brought to life with the help of renowned Cannabis journalist and California Leaf contributor, Jimi Devine, in collaboration with Marcos Surita, Founder of the Connoisseur Grade Only Lifestyle brand.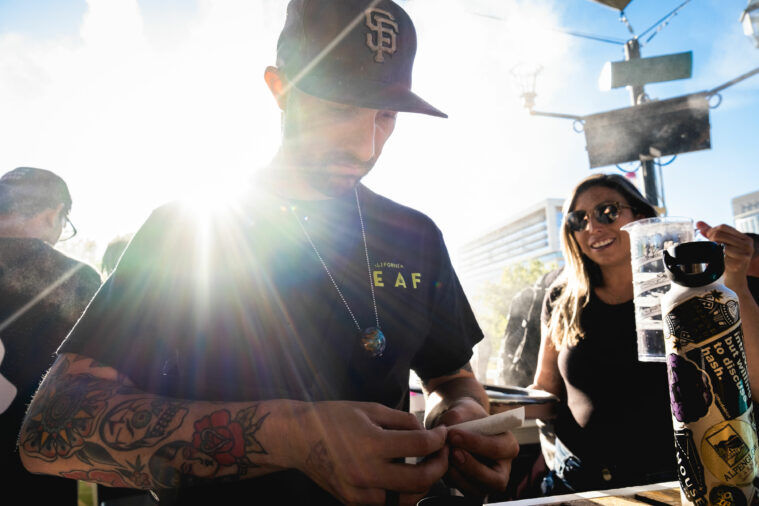 Despite being an invite-only event held at a private venue, over 150 heads packed out a space meant for less than half as many people. Thankfully, the main event was held at a covered outdoor patio on the second floor – complete with misters to help combat the summer Sacramento heat – while the venue staff made constant rounds with ice water to ensure everyone stayed cool and hydrated.
A local DJ pumped up the jams to get the party bumpin' and despite the relatively small venue, it never felt too loud. This actually ended up being a significant factor in the enjoyment of the event, as everyone was able to communicate without having to yell at each other to be heard.
Everywhere you looked there was next-level fire being broken down, rolled up and put into the air. TruLeaf brought out some insane jars of their Super Runtz and Jealousy, Cadre Vedre was showing off their ridiculously terpy Lemon Cherry Gelato, Sacramento local crusher CAM was spotted with jars of their first drop of Rainbow Chip, and the Terphogz crew showed out with their infamous and world-renowned Z.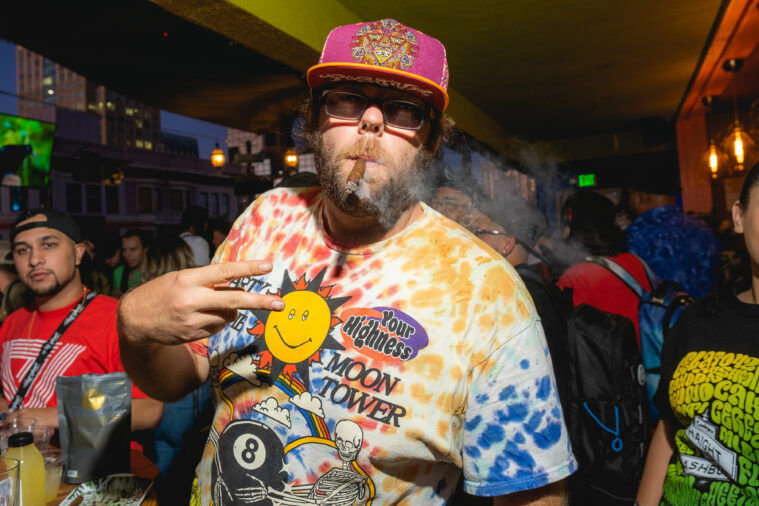 There was even a hash hole rolling bar, where a certified rolling champion donning a bow-tie and black gloves was mixing up customized hash holes by request and free of charge for attendees.
Not a single suit or Chad in sight, the event was packed with OGs and familiar faces from the scene – lending to the excellent vibes and tangible sense of community that was pervasive amongst attendees. "I just wanted to bring the community together," said Surita. "I didn't want people to feel like they had to spend money to fit in or to belong, I just wanted everyone to enjoy themselves regardless of it being my birthday. I just wanted to create great energy for Sacramento."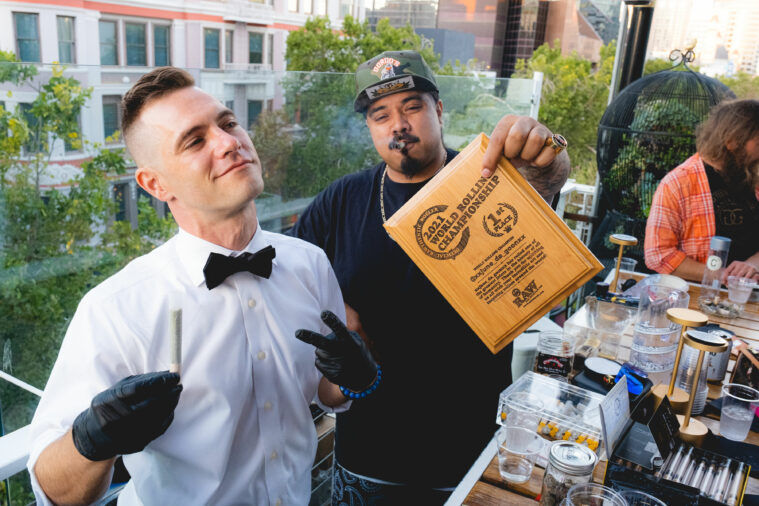 If you boil it down, the plant exists to heal and to bring people together, and this event was absolutely doing both. The evening had a celebratory vibe to it, with the party intermittently breaking out in cheer at the sight of the birthday boy as he cruised around the event greeting friends, giving out hugs and receiving gifts.
Psilocybin brands Elevated Elixirs and ROMS Chocolate came out with unmedicated samples for people to try, signaling the wave of new plant medicine brands that is surely coming with the continued decriminalization of psychedelics.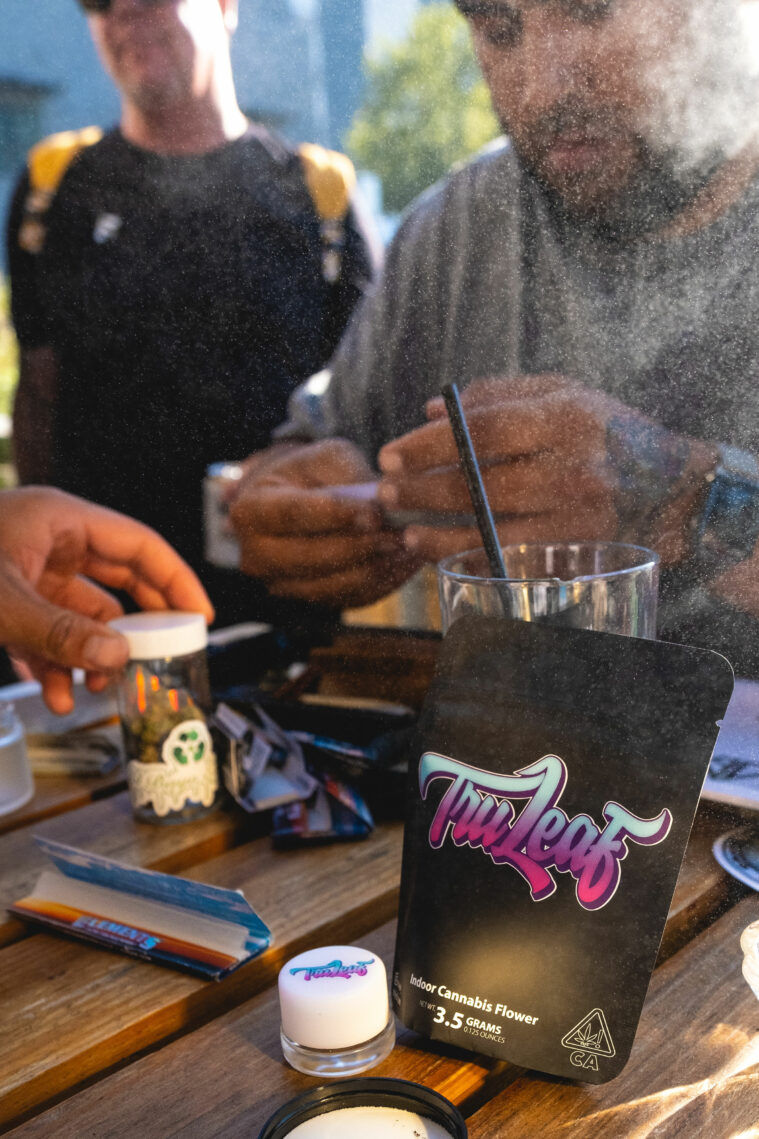 The party raged on into Thursday morning, with only the toughest of lungs still in the rotation by the time the lights came on and it was time to go home. Every guest left with a heavy goodie bag filled to the brim with swag and samples from the event's sponsors.
For everyone that was in attendance, this event will surely go down as one of the most memorable of the year. I think we can speak for the entire Cannabis community when we say we absolutely can't wait for the next one!