A scant hour from the hustle and bustle of San Francisco lies the small farm town of Petaluma, Calif. – nestled in the bucolic rolling hills of Sonoma County, tucked between wineries and dairies, it's home to Sonoma Hills Farm, one of the most quaint and picturesque farms you can imagine.
After winding our way into the countryside west of the town, we arrived at the beautiful Sonoma Hills Farm and were warmly greeted at the gate, before being ushered into a converted barn that now housed a lounge-like meeting area adorned with all sorts of vintage furniture and artwork. We checked in and were handed delicious infused Arnold Palmers from Maison Bloom, made with oil derived from this very farm's flowers.
Making our way up to the top of the property where the main portion of the party was being held, immediately the vibe was high. The smell of burning herb and barbecue tickled the nostrils. Dogs raced around the property chasing each other. Sounds of laughter and music filled the air.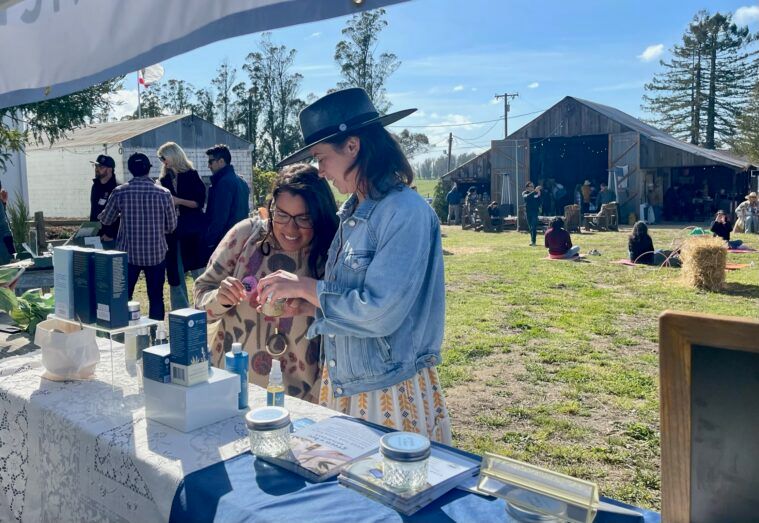 A number of the farm's collaborative manufacturing and retail partners showed out for the event, with most bringing a pop-up, plenty of samples and good conversation.
Select was in attendance showing off their new live resin carts made from fresh frozen Sonoma Hills Farm flower. Vertosa brought out their new rapid-reaction gummies, formulated with a number of Sonoma Hills unique cultivars. Green Bee Botanicals provided a build-your-own infused sugar scrub station. The Garden Society brought hash-infused pre-rolls and gummies, The Farmaceuticals Company had handmade tinctures and their new pre-roll packs on display and Potli had their infused olive oil and Sriracha sauce – all made with Sonoma Hills Farm's Cannabis.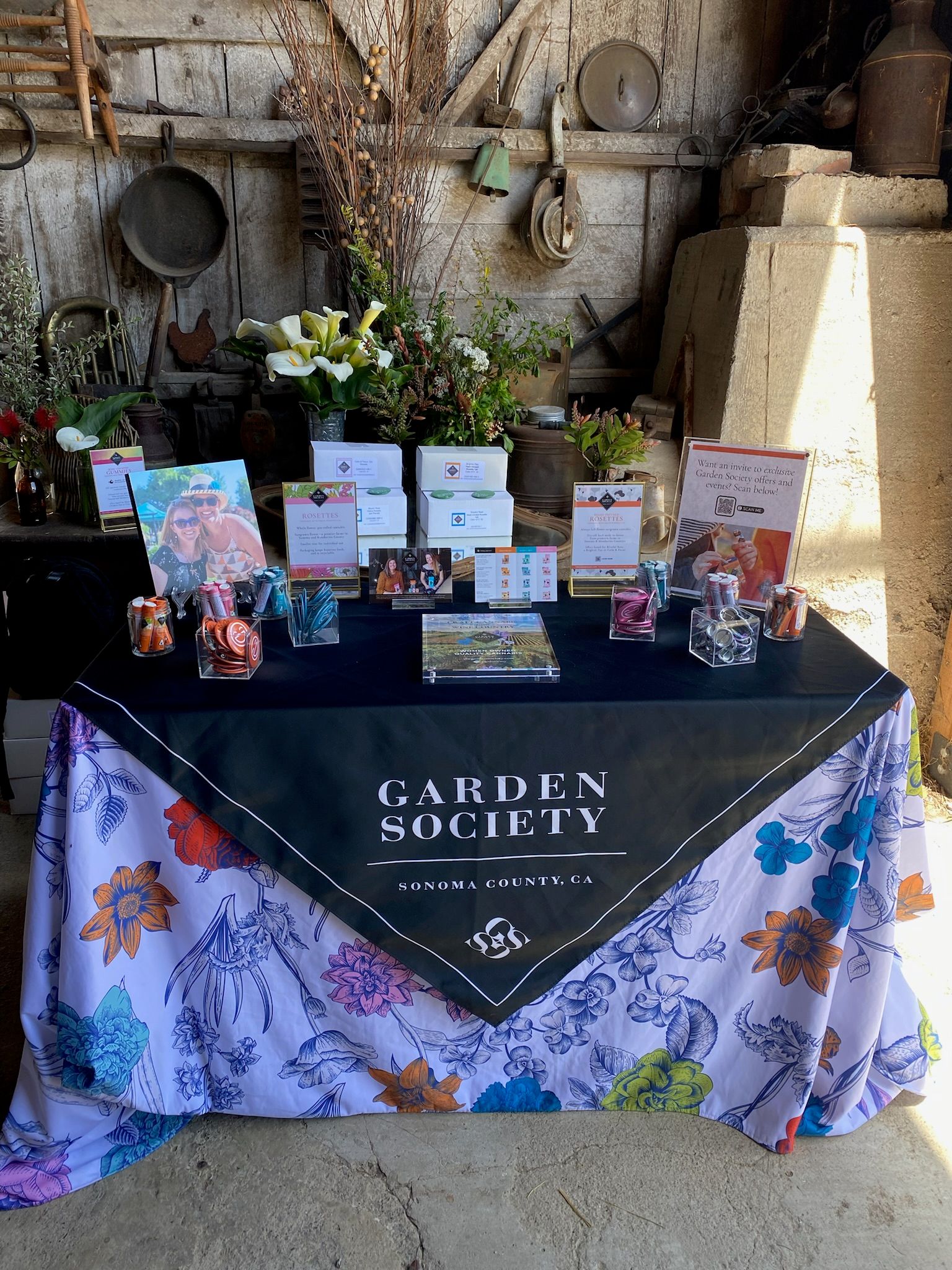 After letting folks arrive and network for a while, it was time to eat. Chef Talmo Faria of Uma Casa in San Francisco was on-site to prepare an amazing meal made from food grown right on the farm.
There was braised and herbed carrots, chimichurri spiced flank steak, a potato salad, herb slaw, cauliflower romanesco, beans and collard greens with ham hock and hush puppies served with honey butter. This would be an incredible meal in any setting, but eating on the site of where your food is grown – and that site happens to be amongst stunningly beautiful rolling green hills – trés bonne.
The Sonoma Hills Farm was acquired in 2017 and after clearing some unique regulatory hurdles due to the historical significance of their property and battling opposition from anti-Cannabis neighbors, they were licensed in 2019 as a state legal adult-use Cannabis cultivation site.
Sonoma Hills Head Grower Aaron Keefer began developing his green thumb after an impassioned and lauded career as a chef, getting his hands in the dirt on the food production side of things as a result of his insistence upon using only the absolute best ingredients possible in his kitchens. After a decade as Head Culinary Gardener for the highly acclaimed The French Laundry restaurant in Yountville, Calif., the onset of legal Cannabis provided an opportunity for Keefer to cultivate a different kind of plant – one that he also had a great love for.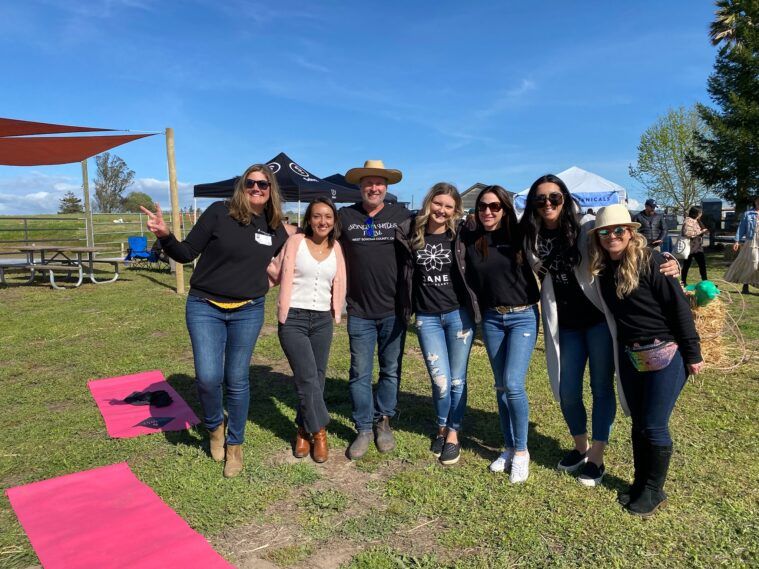 The same mindset and approach to Keefer's award-winning fare is applied to the Cannabis farm. Sustainability is key and the farm utilizes regenerative farming practices coupled with organic inputs that give Sonoma Hills Farm the ability to create terpene-rich Cannabis with unique terroir. Their weed is produced in a fashion that the farm can feel good about, but can also leverage to set themselves apart in California's viciously competitive Cannabis market.
Throwing laid-back, educational private industry gatherings like their now-annual post-4/20 party is another way that the team at Sonoma Hills Farm are separating themselves from the pack – whose main venue for community engagement is at the dispensary level.
All it takes is one dose of this idyllic environment of relaxation, exquisite vibes and farm-to-fork fare and anyone that cares one iota about where their Cannabis comes from will see that Sonoma Hills Farm is doing it right.
It can be easy to grow Cannabis, but cultivating the deep love that's so tangibly present amongst the team at Sonoma Hills Farm – for each other, for the land they tend, and for the community they're a part of – is not as simple.
While not open to the public yet, we envision a future where Cannabis farms will see tens of thousands of visitors a year, the same way breweries and wineries do. Our visit left us hoping that this future is not far off, as the magical experience we enjoyed at Sonoma Hills Farm is something every Cannabis lover should have the opportunity to be a part of.