Session Goods bills itself as a company that provides "Pipes for People who like Pretty Paraphernalia," and with good reason: CEO Esther LeNoir Ramirez began her career at the international fashion company Everlane, where she developed a passion and keen eye for aesthetically pleasing design. Ramirez has always curated the details of her life and as an avid stoner, she found herself tucking away her pipes as they didn't fit with her modern interior. This predicament inspired the creation of Session Goods.
Ramirez first shared the idea of a designer smokeware line with a colleague … and before long was introduced to Vinh Pho (COO), Sam Bertain (CCO) and Camden Foley (CPO) in 2016. The team side hustled to develop prototypes, and in 2018 they sold out of their first batch of 200 bongs in just three weeks. The four creatives continued to bootstrap, eventually building a full product suite including pipes, bongs, stash jars and more – all currently sold throughout North America and Europe. After years of Ramirez managing most of the daily operations, the group raised funding last fall that will enable them to nearly double their diverse and talented team of eight.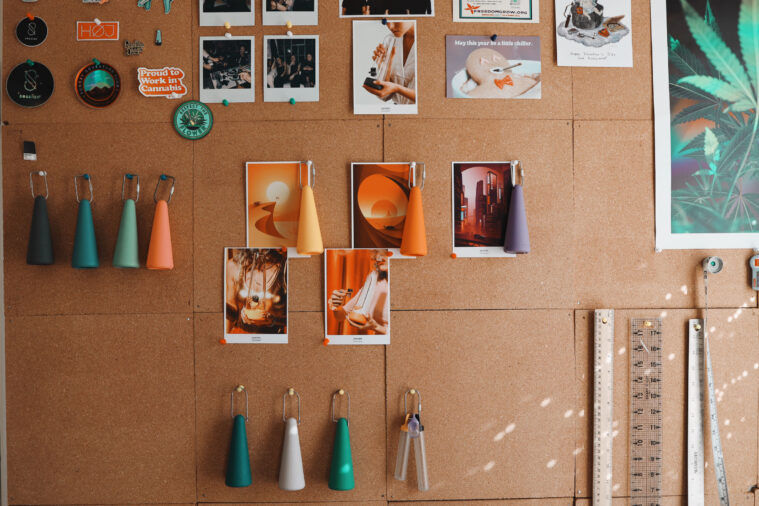 In admiring the Session Goods' digital presence, their pristine facade leads observers to believe the brand is bigger than they are. In an industry wrought with fraud and theft (both in IP and IRL), the strategy of creating a professional-looking brand early on was intended to prevent entities from copying the proprietary designs before Session had the recognition and patents to protect their art. Not only is the branding exquisite, but each aspect of Session's marketing strategy incorporates social relevance, design trends and historical references – all the while staying aligned to their brand story and consumer desires.
This artistic vision succeeds in building community, creating customer loyalty, and ultimately selling the product to those for whom it's intended. Creative Director Roze Volca continuously innovates strategies to engage their 42,000+ following while staying on brand and ahead of the curve. Impressively, 75 percent of Session Goods' sales are direct-to-consumer via e-commerce, proving that investing in creative marketing is not only a conscious advantage the brand has leveraged over its competitors, but a necessary tactic for becoming an established leader in the smoking accessory space.
Though initially founded in San Francisco, Session has since pivoted its primary focus to Los Angeles, where the larger market and event culture deeply resonates with the brand's values. The company recently celebrated its fourth anniversary in LA with the release of a limited-edition Designer Series that introduced a subtle yet powerful thematic redesign: The standard clear borosilicate glass was replaced with both black and frosted white options. This duality of darkness and light was explored throughout the advertising campaign; partnering with Tylor and Tevin Bailey, they crafted a spectacular visual journey that spanned all media (including photography, video, street posters and billboards) – taking Session's portfolio and reach to an entirely new level.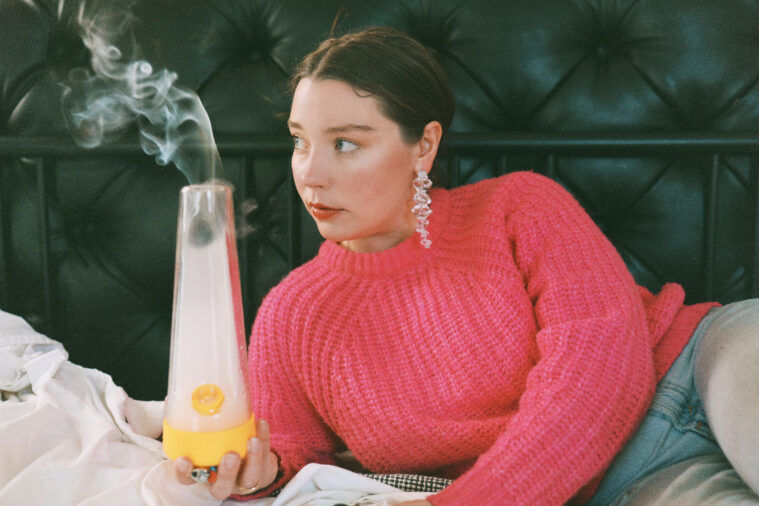 As Session continues to grow, they are constantly ideating how to be more authentic and social impact is always at the top of their minds. In speaking with Ramirez about the social responsibility of brands within this controversial industry, it became clear that Session Goods cares about more than simply impeccable design. The company routinely offers flash sales in which 100% of the proceeds are donated to nonprofits focused on remediating damage to victims of the War on Drugs. They have also invested in The Floret Coalition and Freedom Grow – two volunteer-run organizations that provide funding to release prisoners and support their daily needs (such as phone fees and commissary), as well as to procure holiday gifts and meals for families.
It's apparent that every decision at Session is made with meticulous thought and deliberation that delves outside the realm of the traditional Cannabis market – gleaning inspiration from external design mediums such as architecture, art history and social movements. The brand represents a lifestyle focused on destigmatizing and normalizing Cannabis usage in a way that is both elegant and edgy. With a vision as eccentric and revolutionary as Session's, we're excited to see what comes next.