The gift-giving season is about to hit, and we thought we'd help take the sting out of shopping for the people on your list with the annual Leaf Magazines Gift Guide. Check out our curated selection of holiday-ready items for the different stoners in your life…

For the Dedicated High Roller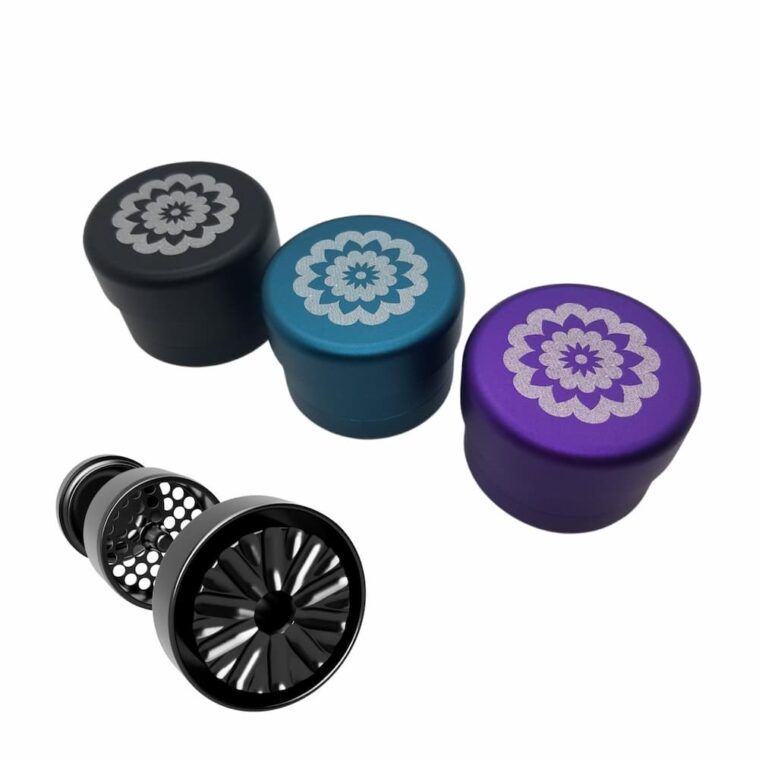 Flower Mill Mini Flower
The Flower Mill has become the weapon of choice for professional rollers, competition judges and everyday smokers. Their devices gently pass Cannabis over a screen instead of shredding it with a series of teeth. The new mini model features a more travel-friendly size and introductory cost. Available in three colors, this version effortlessly grinds two grams at a time and holds a whole eighth of milled product. The powerfully-magnetized top sticks easily to refrigerators. If you've wanted to discover the mill-over-grind difference, this is your chance.
Flower Mill @flowermillusa ($39.99)

For the Dabhead With Flavors on Deck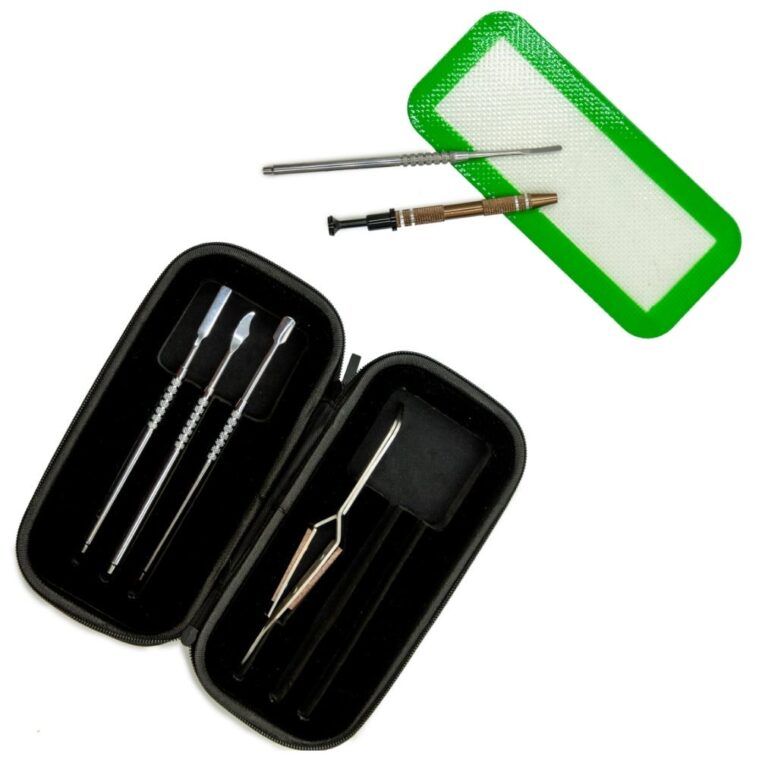 Apex Ancillary Dabber Tool Set
Apex Ancillary knows you're only as good as your tools, and they put a lot of thought into their products. The Pro Tool set includes four distinct dabbers, a silicon mat and a set of grabbers for your terp pearls, all inside a sleek black zipper case. For home storage, their sturdy wooden board magnetizes your tools in place, making it easy to change flavors in a session without wondering where you put your dabber down. The board even contains a sliding lower drawer to store bangers, extra jars or carb caps.

Apex Ancillary @apex.ancillary ($49.95 tools, $49.95 magnetic stand)

For the Work-From-Home Stoner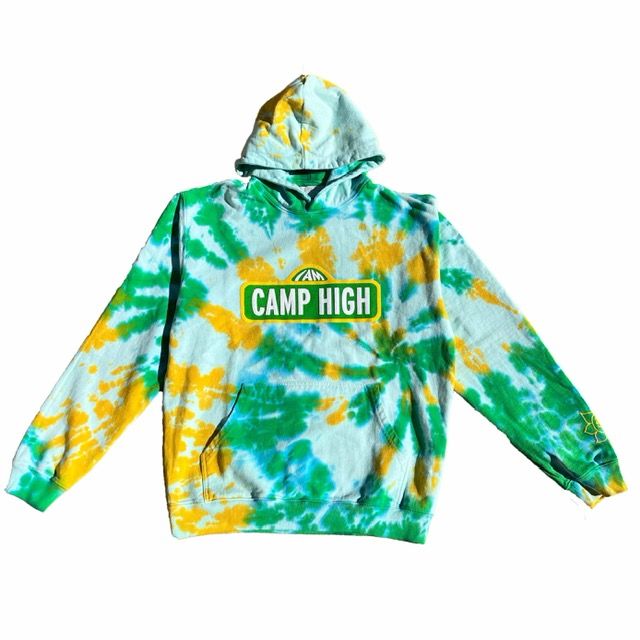 Camp High Collective High Street Pant/Hoodie Set
Looking to suit someone up in the comfiest fashion around, you only have to look to Camp High Collective. Led by alumni from Burton and Supreme, they've been keeping cozy couture on lock since 2018. Back by popular demand, their High Street hoodie and pant set is made of hand-dyed, cotton twill face loop back French terry (which means it's crazy soft), and features puff printing designs. Knit, cut, sewn and dyed in Los Angeles. It prominently features Kermit greens and sunshine yellows to chase the clouds away or brighten up any zoom meeting.

Camp High Collective @camphighcollective ($170 pants, $190 hoodie)

For the Dedicated Puffco Fan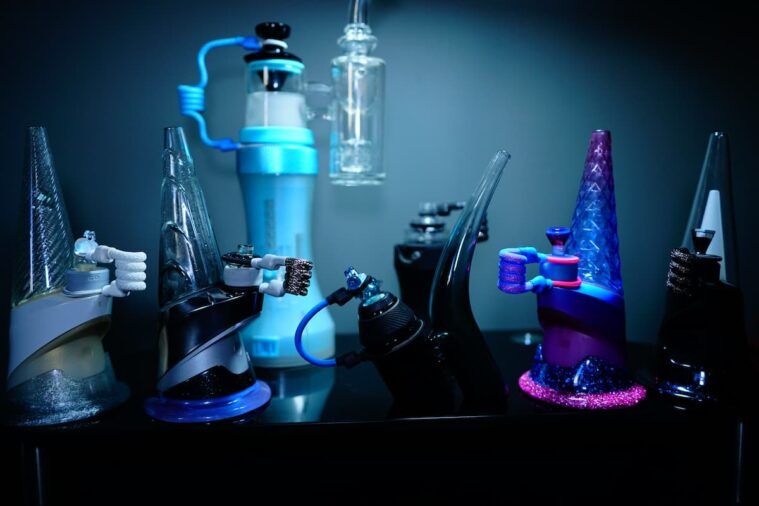 Tuff Tethers Peak and Proxy Leash
This next choice is the hottest Peak and Proxy accessory on the internet. Tuff Tethers allows you to pick out one of their amazing coil systems to keep your Puffco carb cap in place at all times. Whether you've got an oculus plug or a ball cap, their loop system snugly connects it to your atomizer for worry-free dabbing. Plus, they have a tight coil model that fits inside the travel bag. You can even find a setup to turn your Proxy into a pendant for hands-free action at events, or customize your own creation.

Tuff Tethers @tufftethers ($18-$25)

For the Fashionable Wook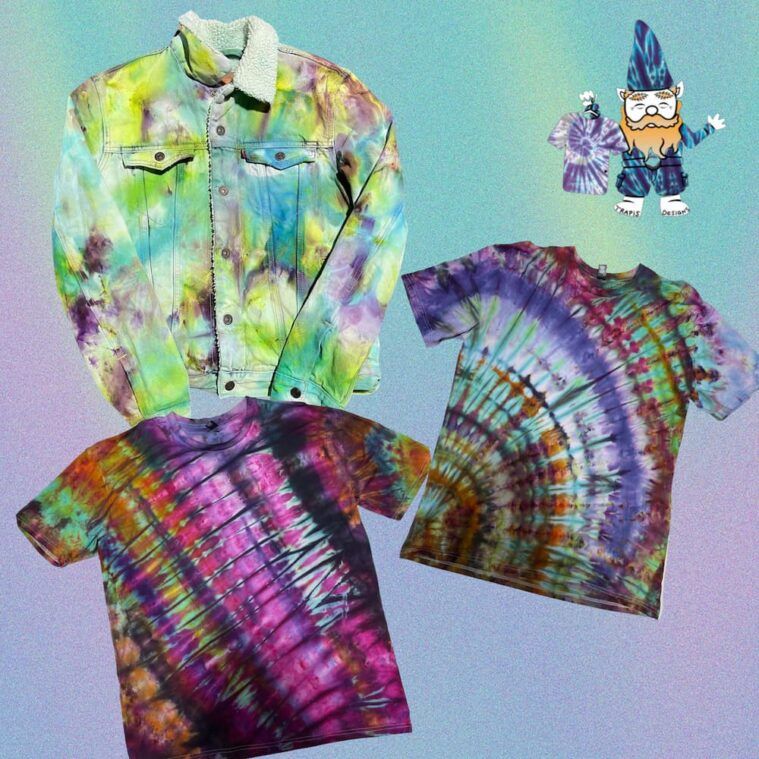 Trapis Designs
The kind of clothing people on the street will stop you to ask where you got it. One of the most in-demand collaborators on the Cannabis scene, Trapis Designs has worked with Alien Labs, Puffco, Sacred Fruits, Trichadelics and even Ralph Steadman to create incredible tie-dye designs. His vibrant work and prompt shipping make his website a perfect stop to pick up a gift from the wide selection of one-of-a-kind, hand-dyed masterpieces made from vintage t-shirts, leggings and canvas jackets.

Trapis Designs ($40-$250)

For the Concentrate Connoisseur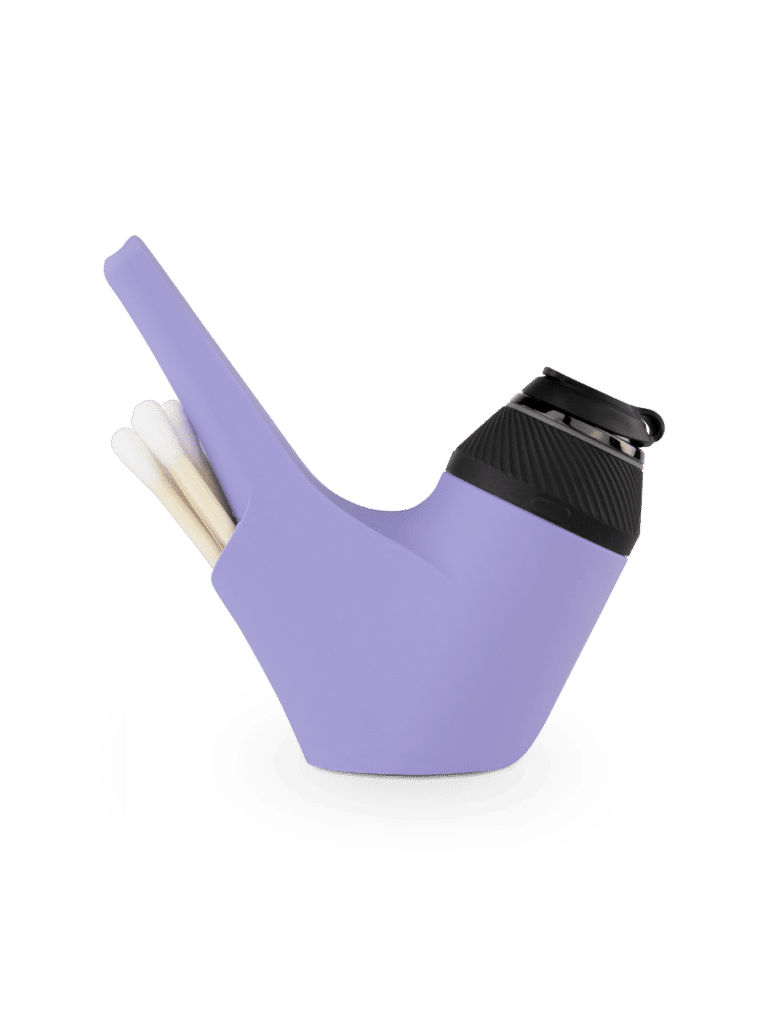 Puffco Proxy 
A Puffco Proxy will be the crown jewel of any concentrate fan's wishlist. One of the top gifts of 2022, this versatile, ultra-portable device can vaporize just about any concentrate and pops out like a hermit crab, sliding into different stock or custom attachments. Simple to use and easy to clean, it features four temperature settings and a secret mode. It's the perfect item to get your friends to try dabbing for the first time, and you can even drop an adapter into the glass base to smoke flower like a traditional pipe.

Puffco @puffco ($299.99)
Proxy Travel Pipe
After unveiling at this year's Puffcon, the Proxy travel base is finally here. Available in four colors, this silicon pipe captures the rugged, go-anywhere spirit of Puffco's newest creation, without having to worry about packing a pelican case for your precious glass. This little baby is shatterproof, and has a compartment for storing smaller dab tools and cotton swabs. The perfect gift for the Proxy fan in your life.
Puffco ($49.99)
For the Traveling Terp Collector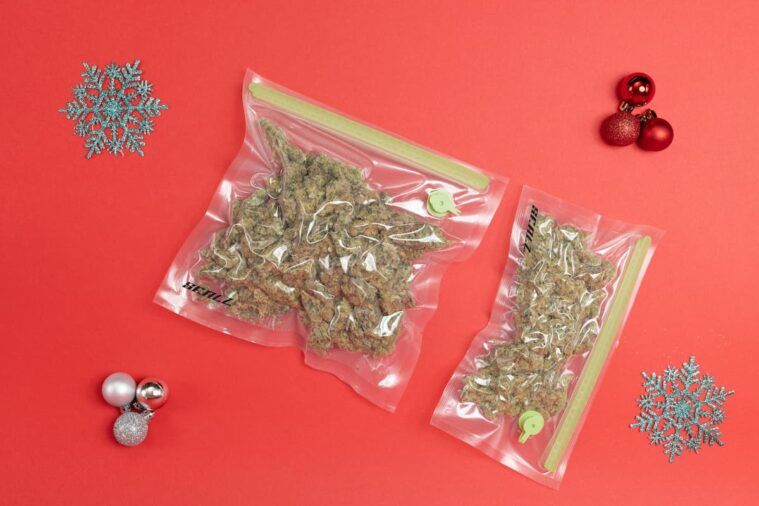 Sealz Tech Portable Sealer
For the smoker on the go, the Sealz tech portable sealing device is a great way to keep your loudest flowers under wraps. Premiering at the trade shows, you just need to drop your items into one of their various-sized bags and hook up the handheld device that plugs directly into your phone, sucking the air right out. Think of it like what you'd use to deflate a chipmunk-sized air mattress. We don't recommend trying to take on a big job with these, but for traveling, it's incredibly convenient to protect terps right from the phone.

Sealz Tech @sealztech ($39.99)

For the Clumsy Smoker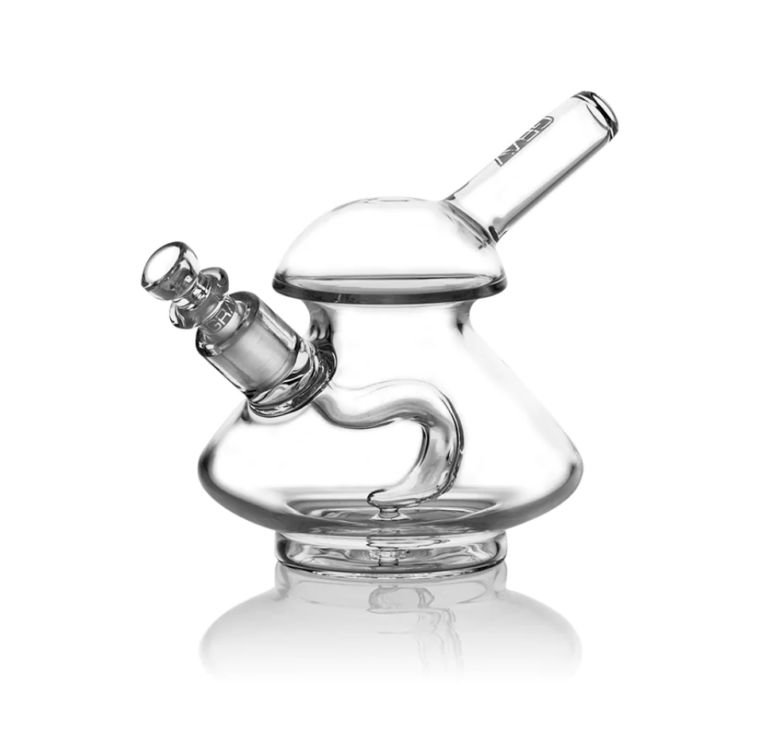 GRAV Labs Wobble Bubbler
The perfect coffee table device has finally been made. A newer addition to the family of GRAV Labs products, this weeble wobble-shaped bubbler made of borosilicate glass has a four-hole percolator, angled straw mouthpiece and a chamber large enough to satisfy all your after-work needs. The large, rounded base means less chance of spilling when you have a clumsy moment or a friend with butterfingers. Drop in a quartz banger, and you've got a desktop dab rig with both style and function.

Grav Labs @gravlabs ($99.99)

For the Art Lover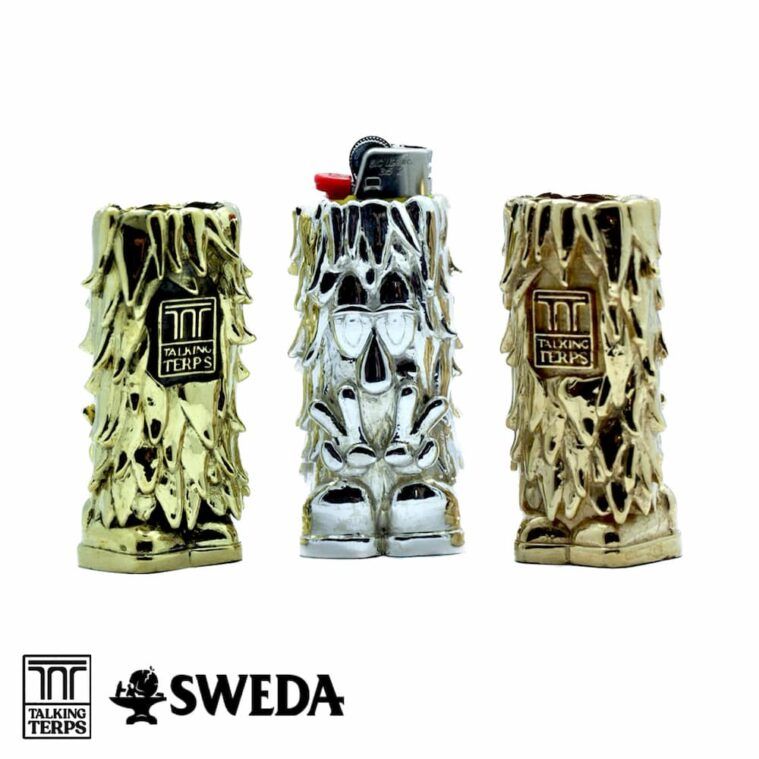 FOR THE THC GQ CROWD
TALKING TERPS LIGHTER CASE
Talking Terps is a fan favorite amongst the Cannabis crowd. Their art, apparel and vinyl figures are guaranteed to be a hit with any stoner on your shopping list. They've partnered with the masters at Sweda jewelry to create a memorable gift, sure to become a treasured heirloom. Captured in either silver, bronze, or brass, this high-end lighter accessory premiered at Complexcon and shows their mascot Terp Crawford in stunning detail along with Talking Terps' logo stamped into the back. This limited drop is supposed to hit their website in time for the holidays, so keep watch. Someday, your great-grandchildren will be at the will reading fighting over who gets pop-pop's favorite lighter.
Talking Terps ($600 silver / $300 Bronze or Brass)
For the Industry Professional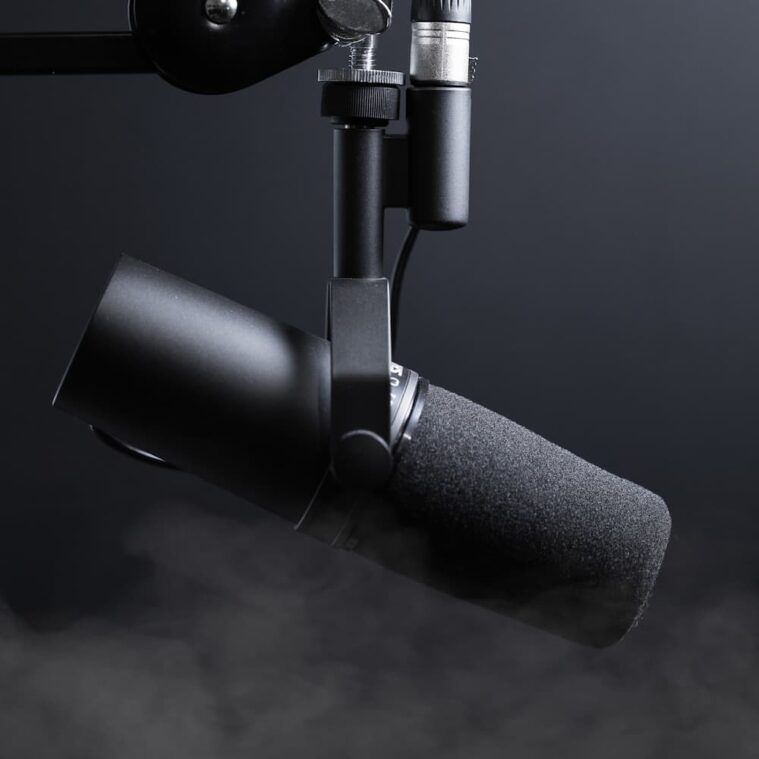 Podcast Subscriptions
Give your loved one something newsworthy and fun to listen to with a subscription to some of the hottest podcasts in the Cannabis space. First Smoke of The Day is an engaging show that interviews influential owners and operators from all corners of the industry, and Patreon members get advance access for only $15 a month. The Hashish Inn offers deep dives into the history and practices of some of the most celebrated hashmakers working today. $15 a month buys unlimited access to the podcast, web interviews and their community chat room. The Masonic Smoker podcast with Edgar Peña and Frank Castillo offers serious laughter with a side of canna content. This legendary breeder and popular comedian come together for monthly conversations about branding, breeding, farming, as well as some of the less predictable parts of the Cannabis industry. Only $9 a month.

First Smoke of The Day @firstsmokeoftheday ($15/month or $180/year)
The Hashish Inn @thehashishinn ($15/month or $180/year)
Masonic Smoker Podcast @masonicsmokerpodcast ($9/month or $108/year)

Five Quick Gifts