Rabbi Ben Gorelick is a man of unflappable faith.
Even restricted to the confines of a Zoom conversation, the founder and spiritual leader of the Sacred Tribe projects a palpable sense of calm, joy and confidence. Not only does it radiate across the digital divide – it also offers a telling glimpse into Gorelick's general outlook on just about everything.
It's understandable that he takes great pride in discussing the unique, non-denominational congregation he's overseen in Denver since 2018. However, Gorelick's certainty that his flock will land on the right side of history is all the more impressive when one considers that he is also presently at the center of a potentially precedent-setting court case involving religious freedoms and psychedelic sacraments.
In this instance, the entheogen in question is a paste that includes psilocybin mushrooms. Grown by Gorelick and a few close collaborators at a nearby cultivation facility in north Denver, the use of the substance by his congregation is part of a larger philosophy that he largely credits to the school of mystical Jewish thought known as Kabbalah.
"In Kabbalah," he explained, "there are a number of access points to explore connection, but breathwork is probably the primary one that really underpins it all. And it's meant to be transcendent, ecstatic, breathwork. You're not laying on a mat. You're supposed to be up and moving and dancing and screaming and crying."
Over the past two years, Gorelick has taken to guiding small groups through in-person, multi-day retreats that focus largely on breathwork and creating space for conversation of all kinds: inner, external and spiritual. As part of these sessions, consenting adults are also given the opportunity to take a sacrament of psilocybin.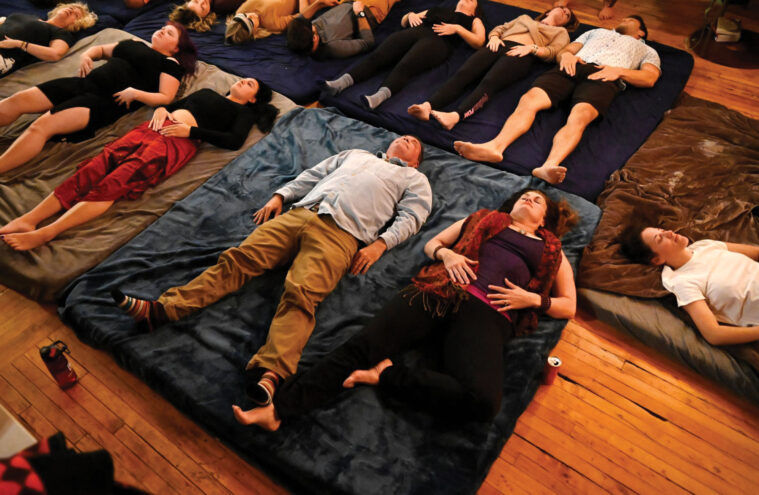 The Sacred Tribe's optional sacrament is meant to help followers more easily and fully give themselves over to this breathwork. As Gorelick noted, Kabbalah recognizes psychedelics – and specifically psilocybin mushrooms – as a possible beneficial aide in this practice.
Before the 42-year-old Gorelick was nicknamed the Mushroom Rabbi, he was a boy being raised in a tight-knit Orthodox community in New Mexico.
A move to a new state at the age of 10 saw his active religious practice lapse, and by 17, Gorelick had moved to Alaska to take a job as a mountaineering instructor. It was during that tenure that he was tragically present to witness an avalanche claim the life of a close friend.
In search of answers, Gorelick next spent an unsatisfactory stint at a rabbinical school before landing on Kabbalah, and eventually, the concept of using psychedelics to enhance his spiritual experiences.
It was not, in fact, until the age of 38 that the Mushroom Rabbi tried psilocybin for the first time. According to Gorelick, prior to that moment, he had never taken an illegal substance in his life.
"Then I took mushrooms," he said, "and it really did change everything."
The arrival of the Sacred Tribe in 2019 overlapped with Denver voters approving a measure to decriminalize psilocybin mushrooms that fall. But as a result of the latter, a curious loophole emerged: Yes, it was now OK to consume psilocybin mushrooms – but where were people supposed to get them?
It's for this reason that Gorelick took to cultivating 39 strains of psilocybin mushrooms, solely for use by the Sacred Tribe. Then, this January, a fire inspection-turned-raid on the group's cultivation facility put the Mushroom Rabbi in the crosshairs of the Colorado legal system.
In February, Gorelick turned himself over to local authorities to face charges of possession with intent to manufacture or distribute a controlled substance. If found guilty, the first-degree felony would mean a minimum eight-year prison sentence. Still in the early stages of what looks to be a protracted legal slog, Gorelick is adamant in his contention that the actions of his congregation are protected by a religious exemption.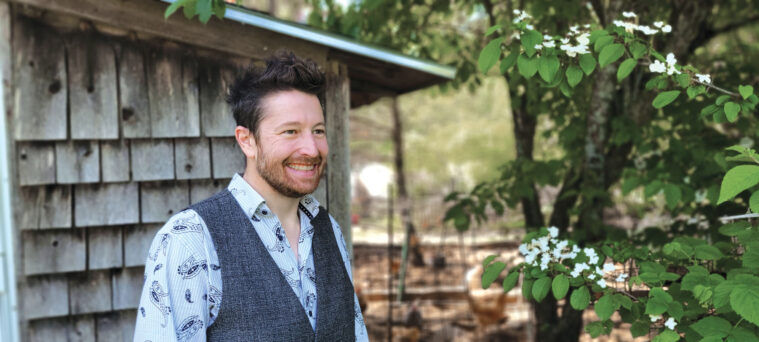 "It's been hard for me," he conceded, "but I am wildly optimistic about our future, because, at the end of the day, I have to believe that people like us will choose togetherness over separation every time."
Some of Gorelick's optimism also likely lies in the precedent of past cases involving similar matters. In the 1990s, federal courts ruled that religious freedom protected the right of Native American tribes to hold peyote ceremonies. Then, in 2006, the U.S. Supreme Court further codified this position by unanimously affirming that a small religious group from South America had the legal right to continue rituals involving the consumption of ayahuasca tea.
The Sacred Tribe's situation isn't exactly identical. Though Gorelick believes his congregation is entitled to a religious exemption per the DEA's Religious Freedom Restoration Act, he has not yet received one.
But even as legal proceedings begin to lurch forward – the case's first preliminary hearing was held on June 27, over four months after Gorelick's arrest – there is also the possibility that the voters of Colorado will simultaneously choose to legalize psilocybin mushrooms statewide this fall. It all depends on whether the Natural Medicine Health Act can garner enough signatures, but thus far, signs suggest it just might.
Gorelick's case also arrives at a moment when efforts to decriminalize or outright legalize psychedelics on the local and state level are gaining momentum across the country.
Perhaps best encapsulated by the efforts of the organization Decriminalize Nature, these grassroots campaigns are further fueled by a continually expanding body of scientific research into the medicinal efficacies of numerous botanical psychedelic compounds. In July, for instance, UCSF was expected to begin testing subjects for a new, groundbreaking, FDA-approved study involving botanical psilocybin.
It's a lot to take in, but for the Mushroom Rabbi, his focus remains small – while his hopes remain skyhigh.
"We're a spiritual community," he said. "We are people who want to get together and do these things and it just so happens that we're now tied up in this bigger matter. But again, I am wildly optimistic about this. It sucks to be in the middle of so many really hard conversations right now, especially because it feels like we're having all of them at once, but I also see people being forced to learn how to connect again: to themselves, to each other, and to God or spirituality. That's why I'm so excited to be alive right now."