It's impossible to talk about Wasilla-based glassblower Jeremiah Throckmorton without mentioning cosmic connections. It is these guided-by-the-universe happenings that have been mystically influencing every step of his career.
"I randomly came across a High Times magazine when I was working at an Anchorage liquor store in 1999. I remember seeing the glass and being really excited by it. That's really how I got started making pipes," said Throckmorton.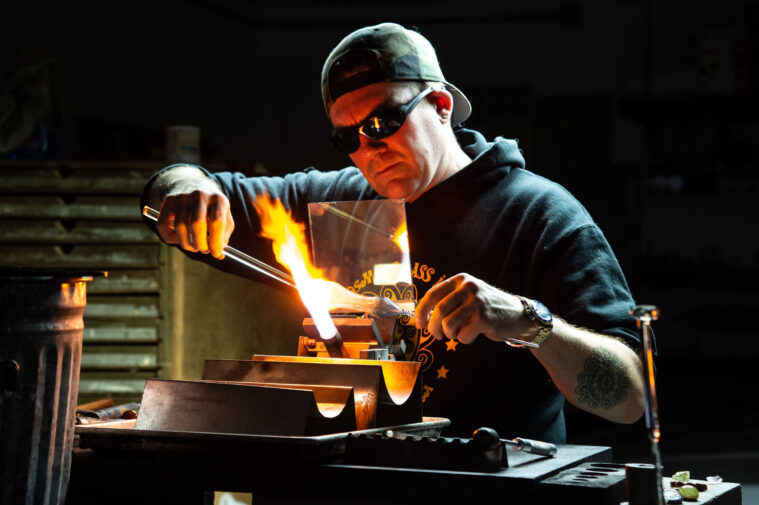 He jokes now that his parents always wanted him to be a lawyer or a doctor, but he decided he could best put his hands to work with glass. However, his ascent to becoming one of Alaska's most prolific pipe-makers wasn't easy.
"It took me and my now ex-wife 20 years to build Cosmic Glass LLC. I spent years working as a sloper to get enough money for the equipment. Once we got rolling, she managed the orders and I spent long hours in front of the torch banging out bulk orders. It really became a family business," said Throckmorton.
With business booming, Throckmorton lived in relative anonymity … precisely the way he liked it.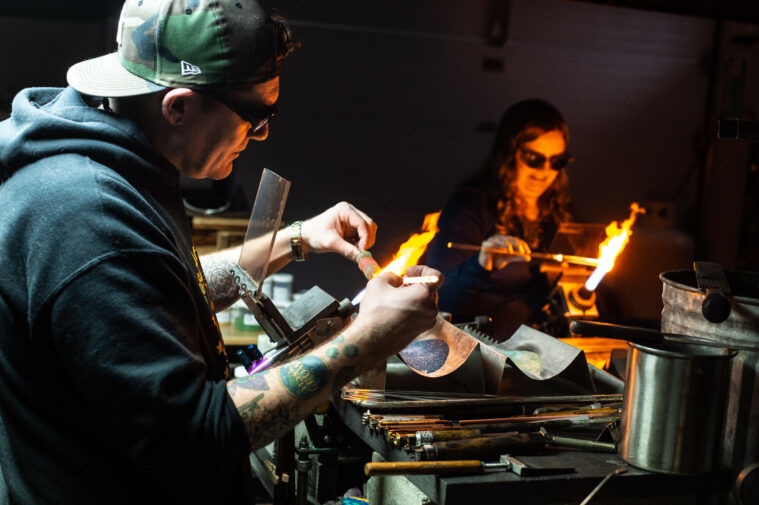 "I never put my face or name on the pipes," said Throckmorton. "I've just never been the kind of person to like being out there. I think that also kept me focused, because I wasn't looking up to see what my competitors were doing. I was just focused on making the best work I could."
Three months ago, Throckmorton decided it was time to step out from behind the torch and become the public face of Cosmic Glass LLC. Although he admits it's been a challenge, he is enjoying the notoriety he is beginning to receive from his weekly glassblowing live streams.
"I think it's kind of cool for customers to finally know who is behind the pipes they use. It adds some character and personality that wasn't there before," said Throckmorton.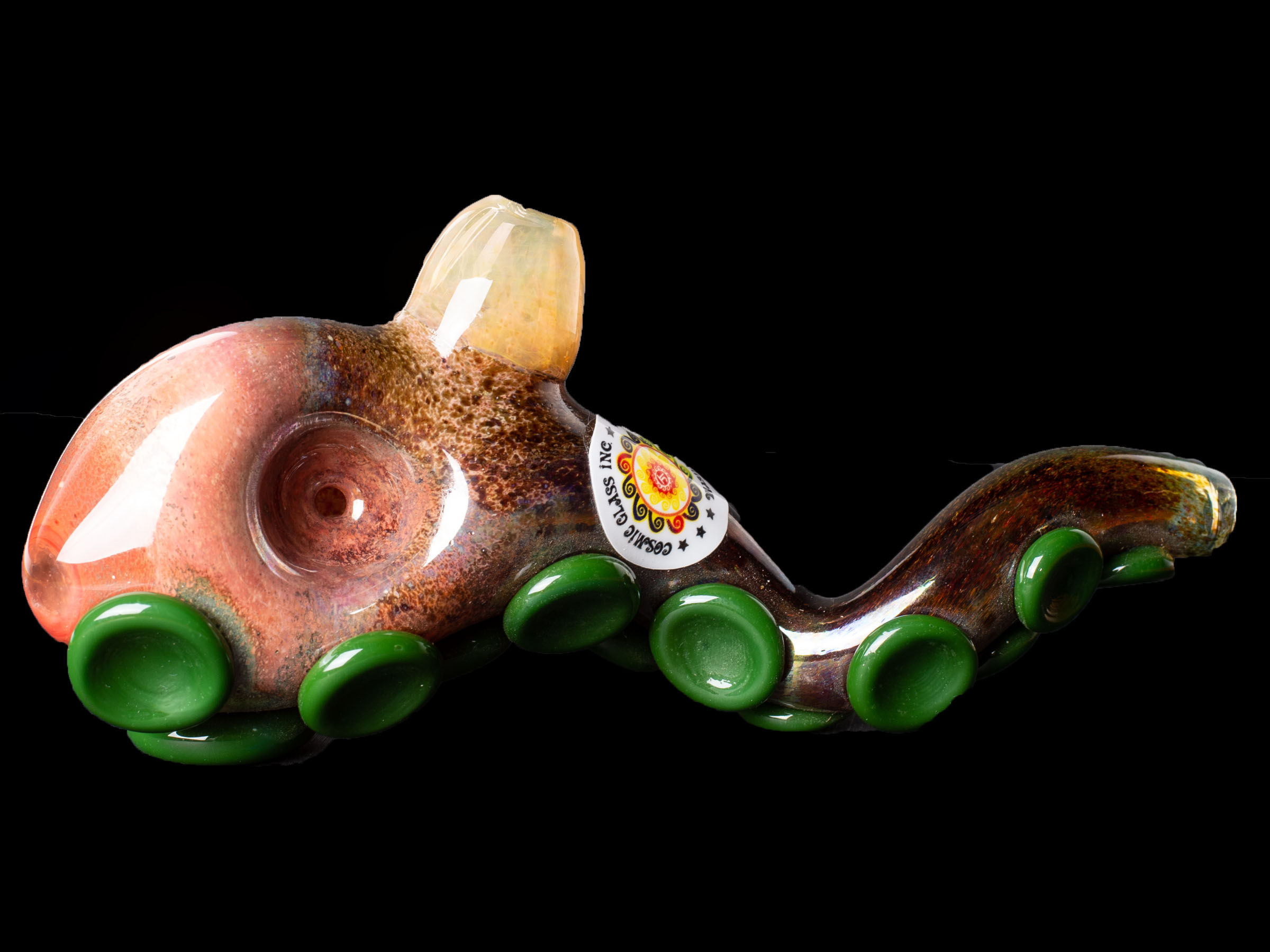 His embrace of social media has helped him infiltrate the Lower 48, with over 100 headshops and dispensaries from Alaska to Maine currently carrying Cosmic Glass LLC.
"When I stop to think about it, it's pretty cool. I've definitely come a long way," said Throckmorton with a smile.