Fans of the classic sci-fi films will immediately recognize this badass bust of the T-100 Terminator robot skeleton dubbed "The Terpinator" – a three-way collab between Carsten Carlile (Bend, Ore.), Joshua "JOP" Opdenaker (Philadelphia) and Adam "Hoobs" Whobrey (Huntington Beach, Calif.), who came up with the concept.
"I picked the idea for us," says Hoobs. "I've been exploring a robot theme body of work recently and had always wanted to try the Terminator. Jop, Carsten and I have all done a lot of skull and mechanical style pieces previously, so the idea was a natural blend of all our styles."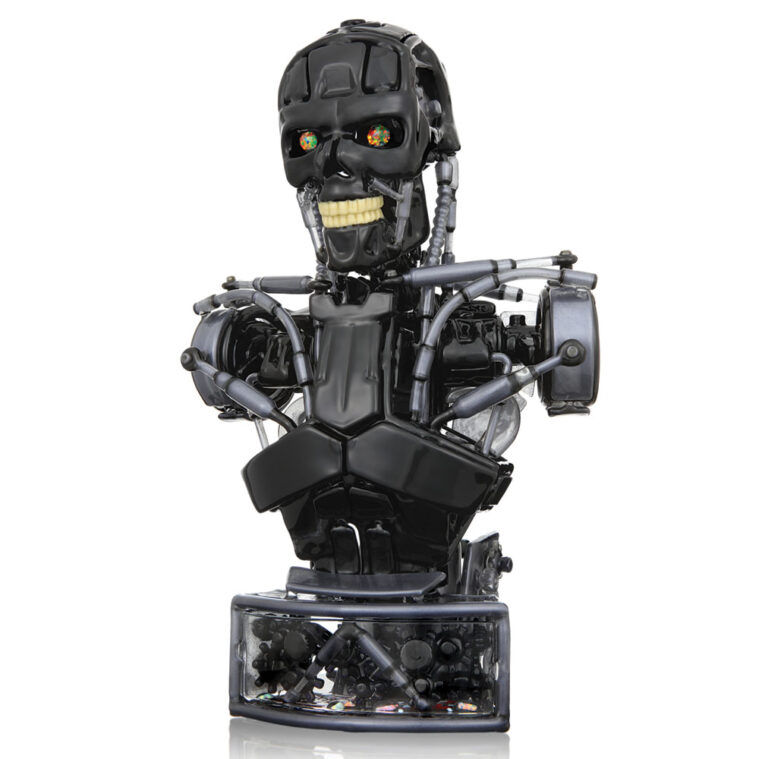 This killer collab was specifically created for last year's Champs Glass Games in Chicago.
"We were allowed to make as much of the piece as we wanted before arriving in Chicago," Hoobs explains. "The rules stated we just needed to leave two days of work to complete live during the trade show."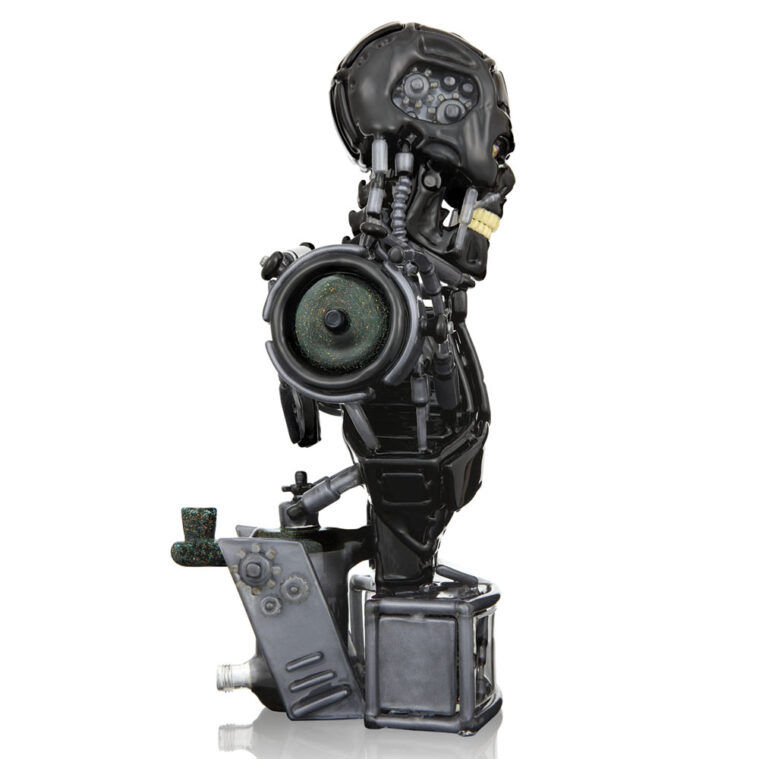 The trio first got together at Hoobs' Classic 33 Studio in Huntington Beach in April 2022, where they spent several weeks designing and sculpting out about 90% of the piece. They divided their labor into three main sections: JOP was in charge of the chest area, Carsten was in charge of the mechanical base, and Hoobs was in charge of the head and shoulders.
"It was a very complex build," says Hoobs. "Every component was going to need to be scaled perfectly for it to work, and all the components were being made at the same time, so we had to hope that they would all fit together in the end."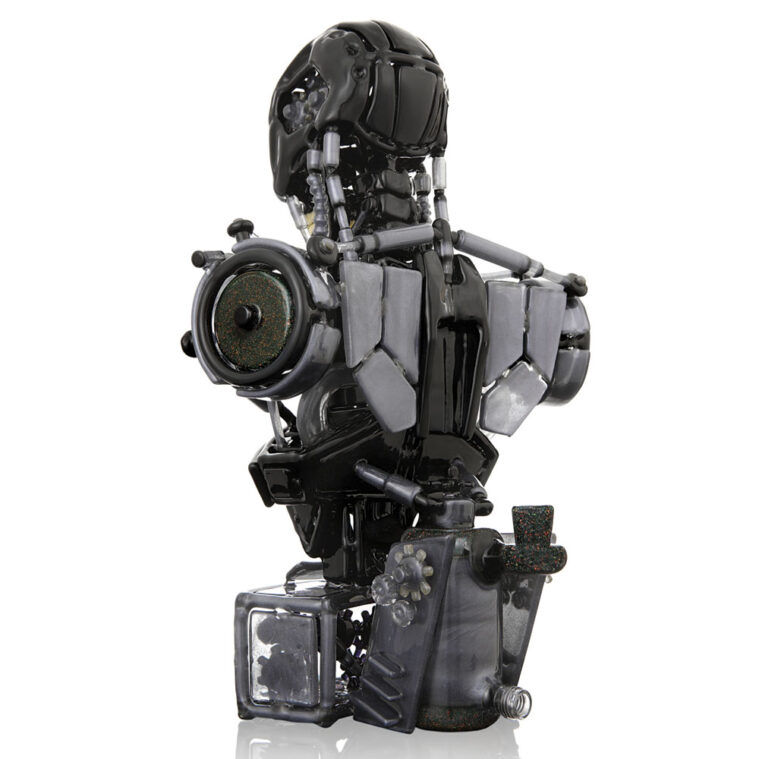 Luckily for them, they did … and in the end, their 400-plus hours of hard work paid off: The Terpinator won 1st Place in the People's Choice category at Champs.
"It was an honor to be chosen," Hoobs tells the Leaf. "We definitely treated it as more of an exposition than a competition, but it's always nice to bring home the victory."