I recently stopped by the Chaka Glass Studio in Portland, Maine to talk with Cristian Gazmuri – a veteran glass-blowing artist known as Chaka with over 16 years of working with molten glass. His career started with figurative glass sculpture classes from Milon Townsend in his studio, as well as more recently at Corning Glass (about eight years ago). I've always enjoyed his mastery of snow and ice themes within his rigs, pipes and pendants.
How did you get your start as a glass artist?
I started out doing craft shows and jewelry. I always did pipes as a side thing, which is why I had the name 'Chaka,' so as not to get busted.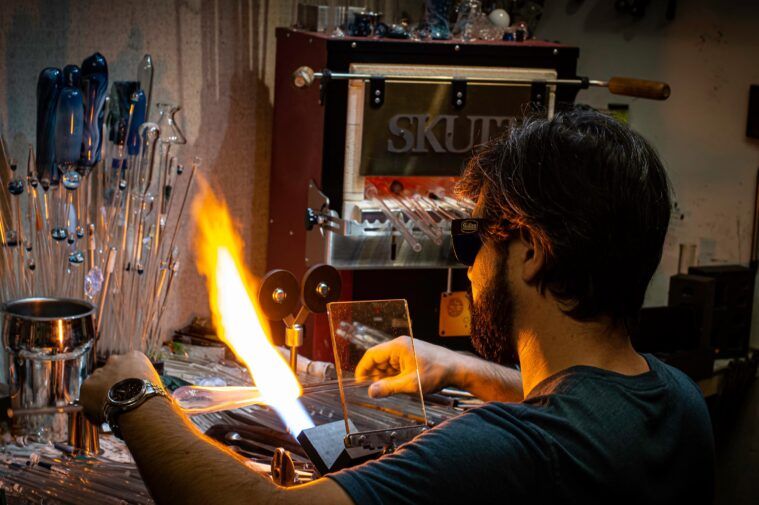 You were making pipes before Cannabis started becoming legal – when just getting caught with a pipe could get you arrested?
Yeah, back then as pipemakers, we all had to be in the dark and not be too loud in what we were doing. It was a really grey area with headshops – they had to say it's for tobacco only, while it was obvious it wasn't for tobacco. People tend to smoke tobacco out of wooden pipes – not fancy, heady glass pieces.
What inspired you to start doing your cold, wintery, ice themes in your functional glass pieces?
I was just messing around in my studio in the middle of summer  – cooling myself off with an ice cube – and I thought it might be cool to make an ice cube out of glass. I was already making these little penguins and was getting closer to starting to do more conceptual work.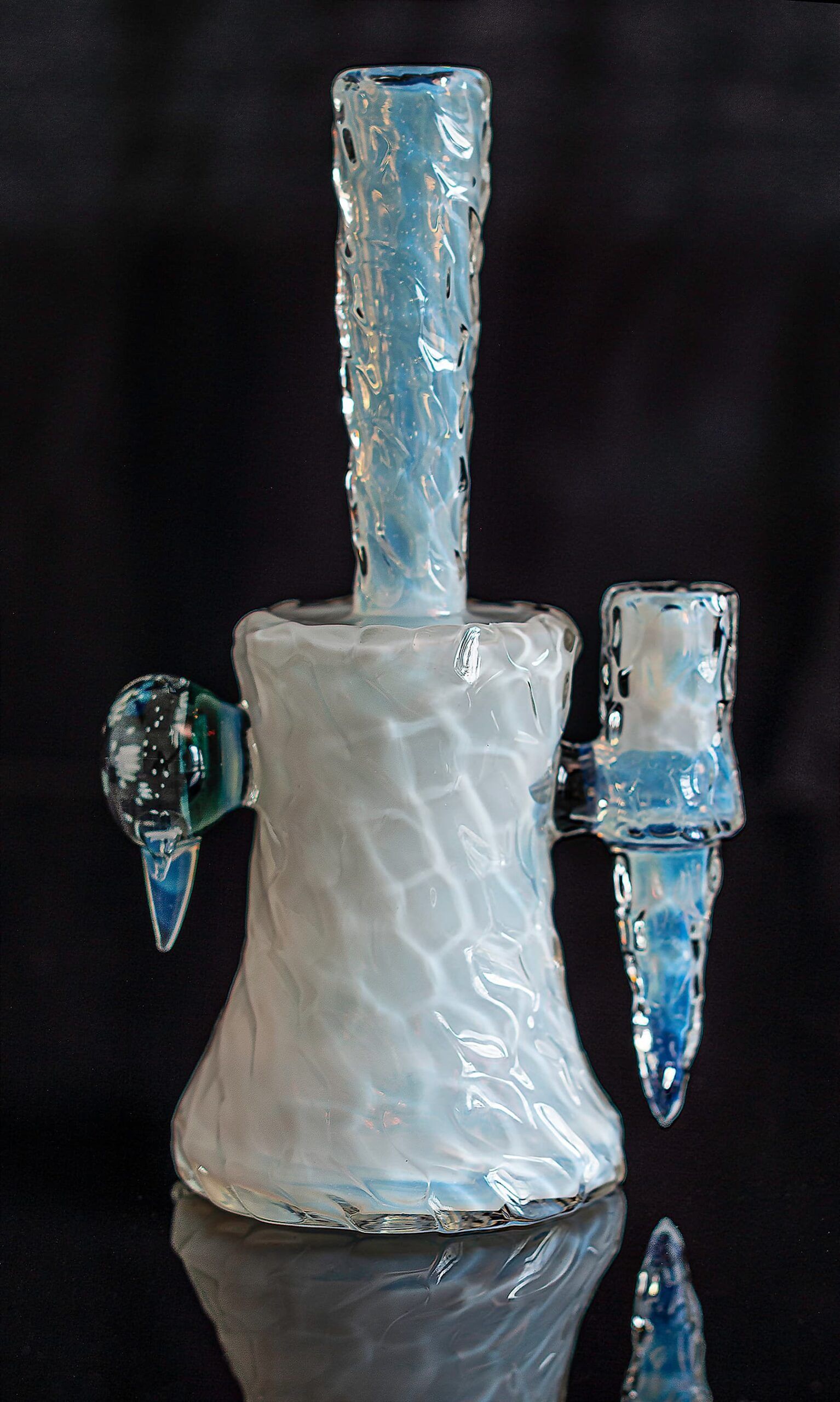 What excites you as a glass artist?
First and foremost, I'm a craftsman. What I really enjoy is the process. A lot of my work is a reflection of what I do with the torch. Much of the art arises out of doing the process. And I just love working with glass – it's really the best medium. We're in the Glass Age, or at least that's what some say. There was the Iron Age, the Bronze Age. At Corning Corporate Headquarters, we're developing all the glass we use in all of our phones and tablets – glass fiber.
How important is understanding the chemistry of glass?
I'm really into meteorology and minerals – I have a pretty decent collection at home. A lot of the same elements that give color in minerals are the same elements that give glass its color. Glass blowers do need to know chemistry – the flame chemistry will affect the colors – if you add more oxygen to your flame, you'll oxidize the colors. And if you take it away, it gets much more greasy and will reduce the colors and have streaks of copper appear. But that might not be a mistake – it really depends on what you want, or are looking for.