Have you ever had that feeling like you just needed an adventure? That urge to find a new spot to explore, or maybe just hang out? I recently had such an experience and happened to stumble upon a rad little spot in Milwaukie that was just what I was looking for.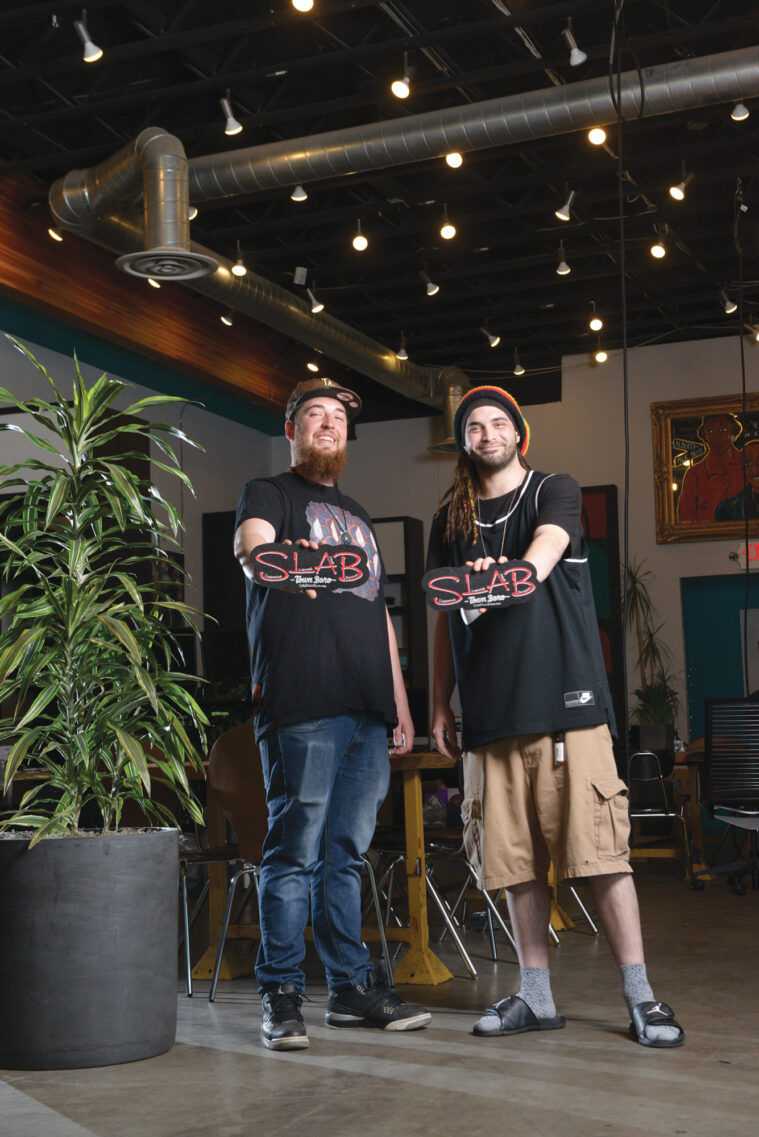 Welcome to Slab Town Boro! This is one solid, heady little glass shop making loud moves in their neck of the woods and helping to bring the community back together when we need it most. They threw a free live glassblowing block party on the weekend of St. Patrick's Day featuring 40+ artists and craftspeople throwing down in the streets of Milwaukie with one amazingly refreshing vibe.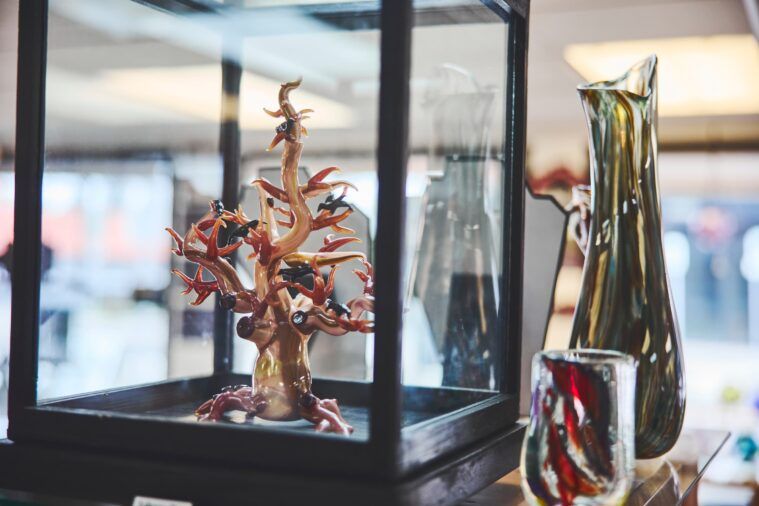 I walked in and was greeted by Zach, who gave me nothing less than a museum-quality tour through the shop and I hadn't even told him who I was yet. We looked at the gamut of dab rigs – from intricate, full-on Octopi rigs that included Octopi-themed utensils to go with – to clean, simple, classic straight tubes that go straight to the dome. Should you find yourself at this awesome shop, ask to see works by Tom and Dylan Covelle, Slip 303, and the cold-worked sword from Oracle Glass Inc. – all wickedly cool.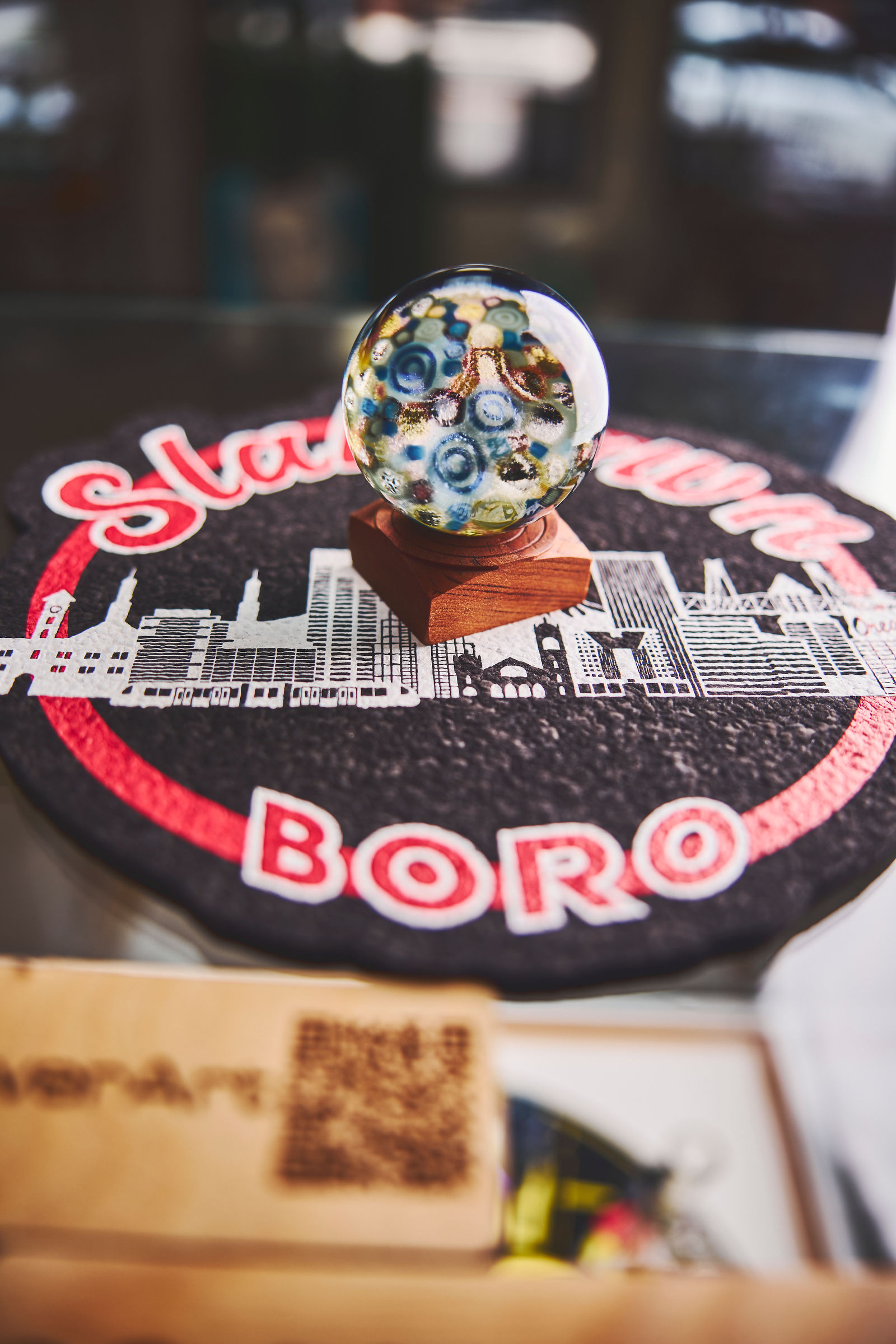 They also carry a wide variety of dab accessories, including an excellent selection of mood mats, damascus-style dab tools and my favorite: the Tiffany Blue Blazer Torch with the glow in the dark sticker. So dang classy! Next he showed me something that I haven't seen many of – flame-worked art glass cups to drink all the delicious beers out of. Listen, I know I can drink beer from a can and take dabs from a regular old rig. However, if we have learned anything the past couple of years, I hope one of them is to enjoy life more … take time to enjoy the beauty in the art around us, and the beauty in the people around us. This includes the aforementioned vessels for consuming your favorite dabs and brews.
Thank you Slab Town Boro for an artsy adventure, some top-notch education and fantastic community spirit. And of course, for the beer … I'll most definitely be back.