The treacherous journey from legacy to legal can be a difficult one to maneuver, but the founders of New York-based and black-owned FlyTrap/GUMBO Brands, Karim "Luka Brazi" Butler and Alexis Major, have navigated the transition with ease. Their new cultivar collaboration with Cookies is called Madison Square Gumbo – hitting all the right notes onstage and dunking on the competition in the paint.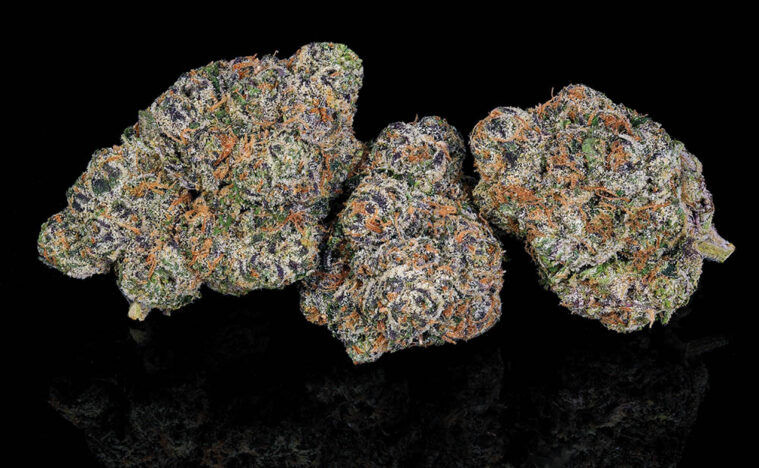 The aroma up front is sweet and fruity like candy or gum, with floral and earthy undertones on the backend. Upon breaking up a sticky nugget, the sugary scent permeates the air and tickles the nose, enticing you to go in for repeated whiffs. A dry toke on a freshly-rolled joint brings on a warm sensation – increasing your anticipation level to an all-time high. When lit, the first hits taste like ripe sweet berries and the bubblegum flavor stays true all the way to the end of the ride, leaving only the wispy white ash to blow away in the breeze…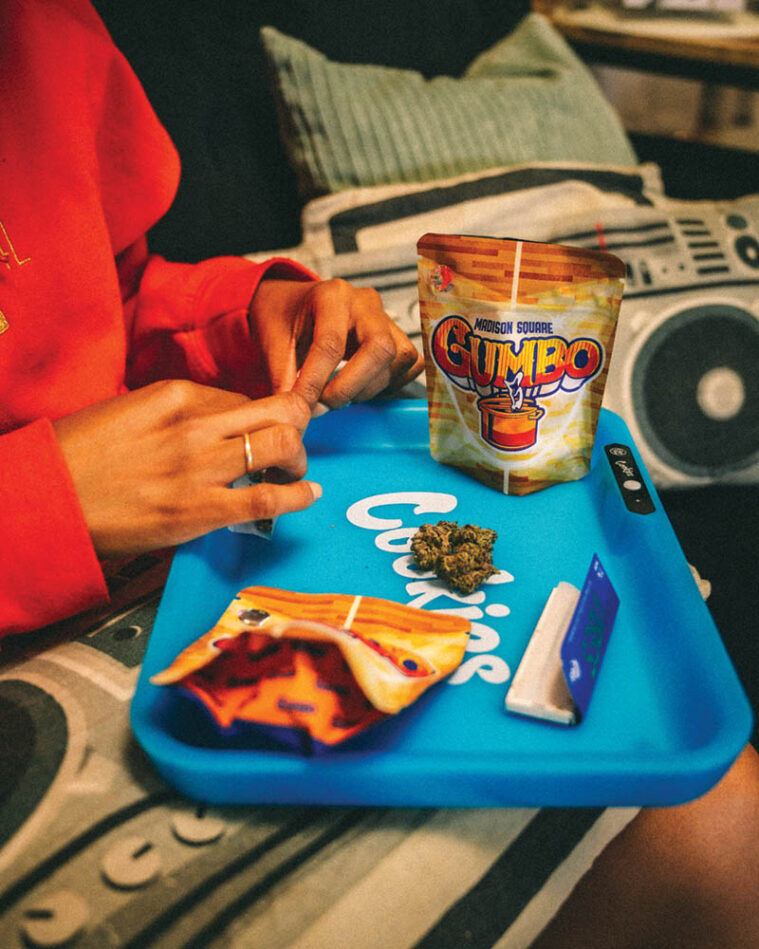 Early onset brings on immediate positive effects with a euphoric and uplifting rush that settles into a long-lasting, rapturous state with a high probability of giggling fits. This is a strain to enjoy with close friends on unique adventures while generating silly inside jokes that won't make any sense, but are somehow still hilarious even years later. Just be sure to have a notebook close by to write down any brilliant ideas generated by this magnificent cultivar from the city that never sleeps.
That's why the streets are saying, "If you ain't smoking Gumbo, you a dumbo."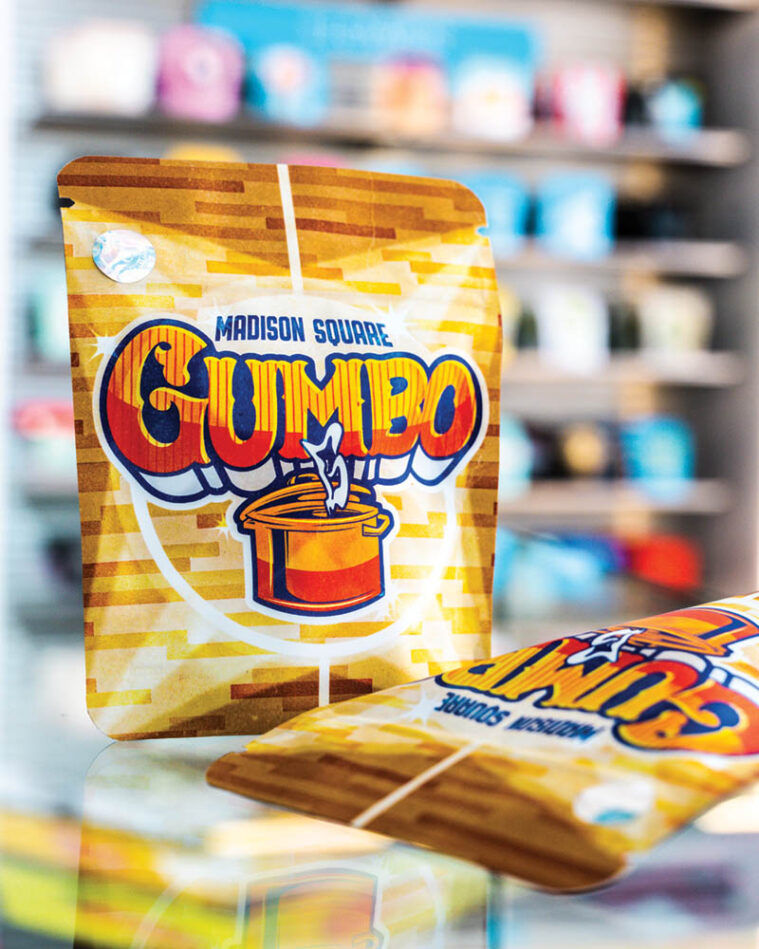 Madison Square Gumbo is now available in Cookies and Lemonnade locations throughout California and will soon be available in New York, New Jersey and beyond. Keep an eye out for Gumbo Brand's other signature strains launching in the near future, such as Jambalaya and Ghoulies.
Lineage: Cookies & Cream x Secret Weapon
Web: thegumboshop.com
Social: @gumbobrands | @madison_square_gumbo
This article was originally published in the April 2023 issue of Northeast Leaf.
View our archive on issuu.