The indoctrinated ideology that higher education is the ticket to success has been on the BS radar for some time now. But this writer is here to theorize that there's still something special about an environment of education and innovation. If other subjects benefit from the collective curiosity of humankind, why shouldn't substances like Cannabis and Psilocybin?
Across the nation, traditional and freshly-founded institutions are incorporating standardized Cannabis courses through partnerships with education and training companies like Green Flower. In states such as Oregon, Psilocybin facilitators are building the foundation of public education and training from the ground up, or with the help of continuing education organizations like Fluence.
The time to grow your knowledge of plant medicines has never been better. If you're looking to expand your skills or kick off a new career in Cannabis or Psilocybin, we've compiled a list of educational options available online and across the nation.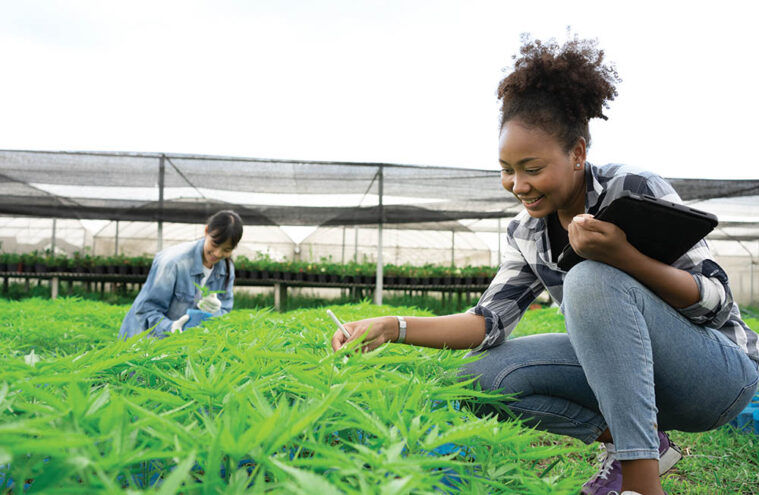 Traditional Institutions with Cannabis Programs
Beal University
Bangor, Maine
Beal's fully-online programs include focuses in Medicinal Plant Sciences, Cannabis Sciences, Cannabis Business Administration, and Cannabis Business Operations.
beal.edu/programs/cannabis-business-sciences
City Colleges of Chicago
Chicago, Illinois 
Colleges like CCC offer job-specific degrees and certificates like Cannabis Applied Studies, Dispensary Operations Specialist, Processing Technician, and more.
catalog.ccc.edu/academic-program-requirements/cannabis-studies-aas
Colorado State University-Pueblo
Pueblo, Colorado
Looking to live the lab life? At CSU Pueblo you can pursue science-oriented studies like a Cannabis Biology and Chemistry Bachelor or Master of Science degree.
csupueblo.edu/institute-of-cannabis-research
Columbia Gorge Community College
Dalles, Oregon
Like many traditional institutions, CGCC partners with Cannabis content and technology company Green Flower to provide eight-week, online courses like Advanced Manufacturing Agent, Advanced Dispensary Associate, and Advanced Cultivation Technician.
cgcc.cannabisstudiesonline.com
Gonzaga University
Spokane, Washington
Gonzaga has leaned into larger programs, offering two, $2,950 certificate programs. One is in Cannabis Health Care and Medicine, and the other Cannabis Compliance and Risk. 
cannabiseducation.gonzaga.edu
Lake Superior State University
Sault Ste. Marie, Michigan
Back in 2020, Lake Superior State University founded the "first program in the U.S. focused squarely on Cannabis chemistry." Today, they offer programs covering topics from production to business.
Minot State University
Minot, North Dakota
MSU boasts, "one of only two four-year medicinal plant chemistry programs in the nation." Their Medicinal Plant Chemistry course have lab-focused lessons seeking to secure an understanding of "separation and analysis of compounds from plants." 
minotstateu.edu/enroll/programs/medicinal-plant-chemistry.shtml
Northern Michigan University
Marquette, Michigan
NMU provides 24-week, online certificates, from compliance and business to healthcare and agriculture. 
cannabisstudies.nmu.edu
Pennsylvania Institute of Technology
Upper Providence Township, Pennsylvania
If you're looking to learn every level of the grow game, check out the Cannabis Horticulture Degree from PIT. This program explores the plant and process, from seed to extraction. 
pit.edu/academics/cannabis-studies
Portland Community College
Portland, Oregon
PCC is another Green Flower partner, so you can expect online, nine-week courses in cultivation, retail, and extraction starting at $800. 
cannabised.pcc.edu
Saint Louis University
St. Louis, Missouri
If you're looking for a long list of Cannabis science and operations courses, SLU has one of the lengthier. Classes range from law to production and everything in between. 
catalog.slu.edu/courses-az/cso
Saint Joseph's University
Philadelphia, Pennsylvania 
Thinking of a more thorough education? At SJU, courses cover six-months and four focuses.
cannabisstudies.sju.edu
St. Cloud State University 
St. Cloud, Minnesota
Many of these Cannabis programs powered by Green Flower have courses kicking-off in early November. So, check out the course options today! 
cannabiseducation.stcloudstate.edu
Stautzenberger College
Maumee, Ohio
Stautzenberger has one of the heftier programs around. Their diploma program in Dispensary Administration spans eight-months and 53 credits.
sctoday.edu/programs/school-cannabis
Stockton University
Galloway Township, New Jersey
Stockton University offers a refreshing array of individual and certificate courses. But we were especially intrigued by their social justice, sustainability, and public relation topics.
stockton.edu/continuing-studies/cannabis-cert.html
SUNY Morrisville's
Morrisville, New York
This institution's grow-centered courses are bolstered by a year-round, "Controlled Environmental Agriculture (CEA) greenhouse featuring various hydroponics systems," and a "four-seasons" farm. 
morrisville.edu/cannabis
Syracuse University
Syracuse, New York
Minor's are a great way to narrow down your career focus. At the Syracuse University College of Professional Studies, you'll find foundational knowledge in law, science, business, and cultivation. 
professionalstudies.syracuse.edu/academics/online/cannabis-studies-minor
Thomas Jefferson University
Philadelphia, Pennsylvania
This institution boasts one of the broader Cannabis course loads, offering a fully online, 33-credit Master of Science in Medical Cannabis Science and Business that spans anywhere from a year and a half to four years. 
jefferson.edu/academics/colleges-schools-institutes/health-professions/emerging-health-professions/academic-programs/ms-medical-cannabis-science-business.html
University of Denver
Denver, Colorado
U of D's Center for Professional Development offers four, 24-week programs powered by Green Flower. 
cannabiseducation.du.edu
University of Maryland
College Park, Maryland
The School of Pharmacy here will help you hone-in on Graduate Studies in Medical Cannabis. It's the first program of its kind in the US and combines online instruction with in-person experiences.
pharmacy.umaryland.edu/academics/graduate-studies-in-medical-cannabis
University of Rhode Island
South Kingstown, Rhode Island
The University of Rhode Island's Undergraduate Certificate in Cannabis Studies supplies "state of the art" courses that include features like, "virtual laboratory experiences."
web.uri.edu/online/programs/certificate/certificate-in-cannabis-studies/curriculum
University of Vermont
Burlington, Vermont
The Larner College of Medicine at the University of Vermont was the first medical school in the U.S. to incorporate Cannabis certificates. The idea bloomed when an emergency room physician and botanist teamed up to combat the onslaught of opioid overdoses by educating health professionals on a safer alternative. 
learn.uvm.edu/program/cannabis-at-uvm
Western Illinois University
Macomb, Illinois
Western Illinois University facilitates two minor paths. But it's their Cannabis and Culture Minor that sparked our interest. According to the course descriptions, students can expect to learn about the "socio-cultural, historical, and politics of cannabis use in the United States and around the globe." 
wiu.edu/academics/cannabis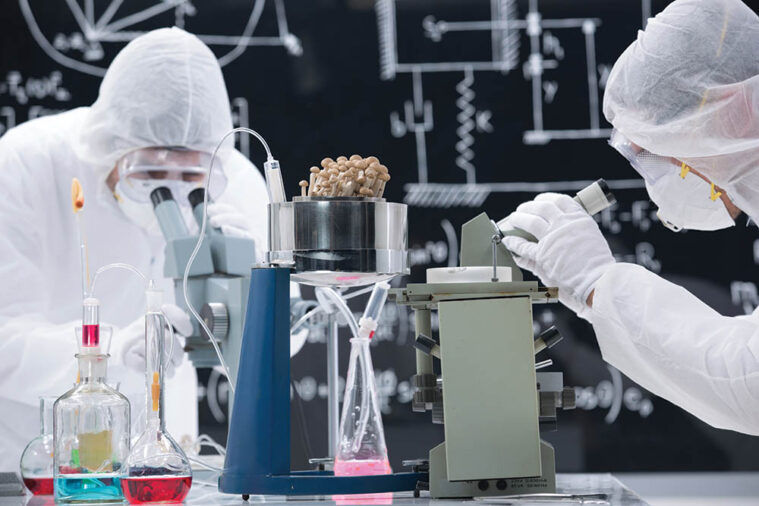 Cannabis-Specific Institutions and Programs
Cannabis Training University
Denver, Colorado
If you're looking to legends like Ed Rosenthal for education, sources like CTU offer curated courses with access to his e-books and more.
cannabistraininguniversity.com
Cleveland School of Cannabis
Independence, Ohio
If payment is an obstacle, this Ohio Board of Career Colleges and Schools-approved institution can provide student loans with deferred payment plans. 
csceducation.com/about
Clover Leaf University
Denver, Colorado
Clover Leaf University was the "first university specializing in phytotechnology to be approved, regulated, and licensed by the Colorado Department of Higher Education's Private Occupational School Board." 
cloverleafuniversity.com
Cookies U
Humboldt County, California
As part of the Cookies brand social impact initiative, Cookies U is offered exclusively to marginalized community members. Programs are free for selected applicants and focus on seed-to-sale training with paid compensation.
impact.cookies.co/cookiesu
Ganjier
Northern California
For those seeking sommelier status, Ganjier has gathered a panel of experts to guide you along your three-step certification journey. 
ganjier.com
GF Institute
Online
Green Flower is the California company behind the curriculum of many (if not most) certifications and programs listed. While the institute itself doesn't offer its own courses, you can check out its website for listings of institutions currently running its curriculum.
gfinstitute.org
Oaksterdam University
Oakland, CA
Oaksterdam is recognized as America's original Cannabis University, first opening its doors back in 2007. The institution has since produced over 80,000 alumni. 
oaksterdamuniversity.com
THC University
Online
Cannabis-specific institutions like THC Uni aren't restricted to the same standards as many traditional schools. So they team up with industry-experts like Jorge Cervantes to provide programs in everything from "Intro to CBD," to "Terpene Basics."
thcuniversity.org
The Medical Cannabis Institute
Online
This institute aims to educate researchers and health professionals seeking a deeper understanding of Cannabis, offering state-specific courses for practitioners, case studies and more.
themedicalcannabisinstitute.org
Trichome Institute
Online
This is another place you can find course selections for sommeliers. But this online institute also offers an education in cooking with Cannabis, consultant training, extraction, and dispensary management. 
trichomeinstitute.com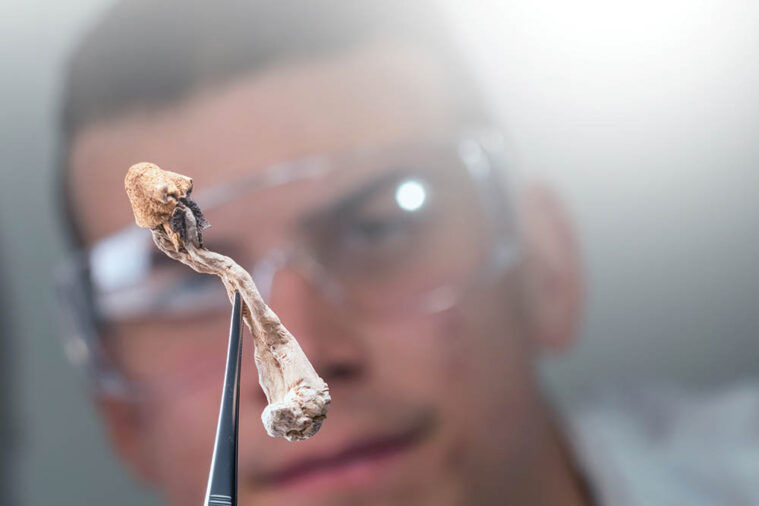 Psilocybin Programs
Alma Institute
Portland, Oregon
almatraining.org
Awaken ABA LLC
Salem, Oregon
awakenaba.com
UC Berkeley 
Berkeley, California
University of California Berkeley is looking ahead, with accredited classes that already meet the necessary Oregon State regulatory measures for psilocybin facilitator training. 
psychedelics.berkeley.edu/training
Changa Institute
Lake Oswego, Oregon
changainstitute.com
Clinical Cognitive Facilitator Training LLC
Tigard, Oregon
clinicalcognitivetraining.com
Earth Medicine Center Training Program
Undisclosed, Oregon
earthmedicinecenter.com
Entheogen Institute
Ashland, Oregon
entheogen-institute.com
InnerTrek
Damascus, Oregon
Headed by Measure 109 co-author Tom Eckert, InnerTrek hosted the nation's very first cohort of psilocybin facilitator graduates in March of 2023. 
innertrek.org
Myco-Method
Rhododendron, Oregon
myco-method.com
SoundMind Institute Psychedelic Facilitator Training
Portland, Oregon
The SoundMind Institute offers a robust board of globally-renowned psychedelic professionals, including the founder and executive director of the Multidisciplinary Association for Psychedelic Studies (MAPS), Dr. Rick Doblin.
soundmind.training/program
Subtle Winds
Eugene, Oregon
subtlewinds.com
Synaptic Institute
Portland, Oregon
synaptic.institute
The Leela School of Awakening
Ashland, Oregon
leelaschool.org/psilocybin-facilitator-program
The Mending Mindcelium Method
Undisclosed, Oregon
mendingmindcelium.com/about