"That's the role of a radical lawyer—to make the courtroom a site for resistance, and there was really nobody better at that than Michael Kennedy." – Bill Ayers, Weather Underground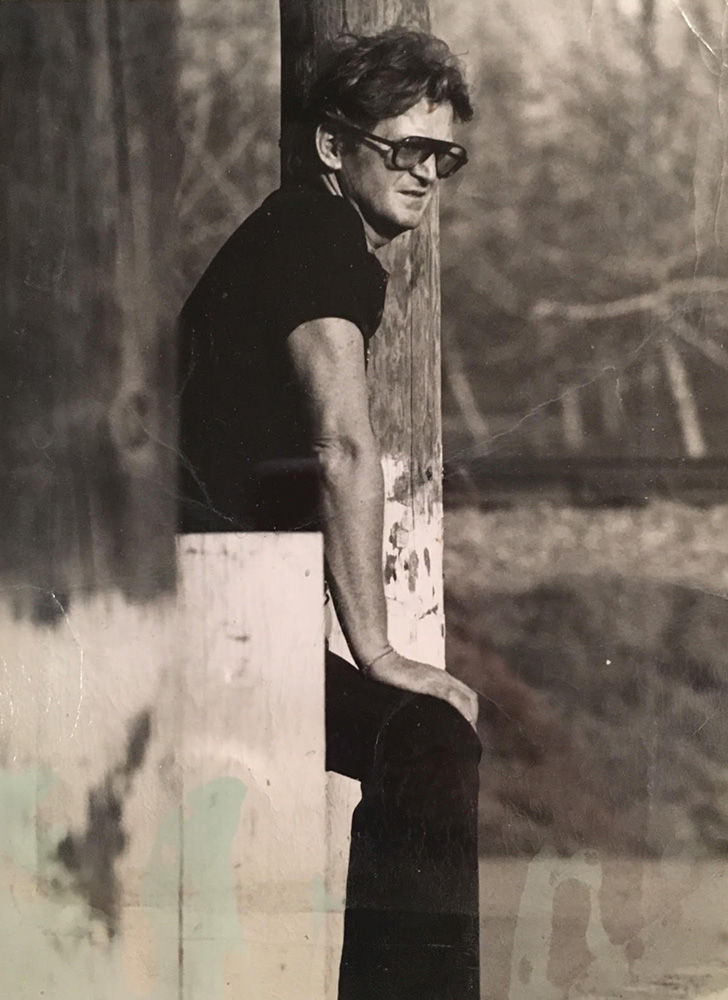 The Brotherhood of Eternal Love, The Yippies, The Weather Underground, High Times … all these iconic counterculture institutions had one thing in common: When they needed legal help, they all turned to the same man – radical civil rights lawyer Michael Kennedy.
EARLY LIFE AND CAREER
Michael John Kennedy was born in Spokane, Washington in 1937 – the same year as marijuana prohibition. After graduating from Berkeley in 1959, he got his law degree from the Hastings College of Law in 1962. A year later, he was drafted into the Army, where he was frequently disciplined for his anti-war rhetoric. After leaving the service, Kennedy moved to New York in 1967 to work as a staff counsel at the National Emergency Civil Liberties Committee, where he immediately began making a name for himself by taking on some of the most controversial civil rights cases in the country – such as defending labor leaders Cesar Chavez and Dolores Huerta and conscientious objectors of the Vietnam War.
MARIJUANA & THE MILITARY
In the first-ever marijuana-related case in U.S. military history, Kennedy represented Private Bruce "Gypsy" Peterson – a soldier at Fort Hood who'd been busted for possession. Peterson – who'd been publishing an underground anti-war newspaper called Fatigue Press – was targeted with a harassment campaign by the MPs, who began planting dime bags in his locker. Peterson was arrested thrice in one month (each time for minuscule amounts of pot) and sentenced to eight years of hard labor at Leavenworth. After appealing his case, Kennedy got the conviction overturned, and Peterson was exonerated and released after 13 months.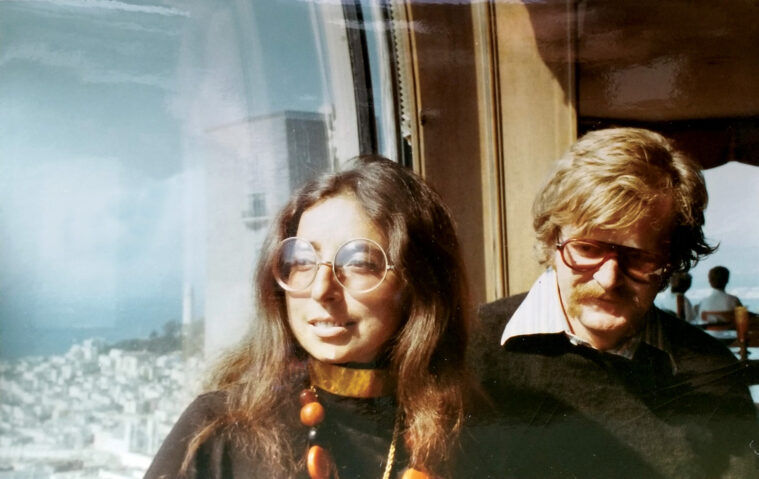 THE CHICAGO EIGHT
After moving to San Francisco in 1969, Michael and his wife Eleanora developed relationships with Yippie founders Abbie Hoffman and Jerry Rubin. Hoffman and Rubin – along with Students for a Democratic Society (SDS) founder Rennie Davis and five other activists – had been indicted in the famous "Chicago Eight" conspiracy case. Kennedy – who'd represented Davis when he was subpoenaed by the House Un-American Activities Committee in December 1968 – joined their pre-trial legal team. But when he and three other lawyers abruptly withdrew from the case, judge Julius J. Hoffman cited them all for contempt and arrested Kennedy, sparking a firestorm from the legal community. The National Lawyers Guild (NLG) and American Civil Liberties Union mobilized a swarm of lawyers to descend on the courthouse – pressuring the judge to drop the charges.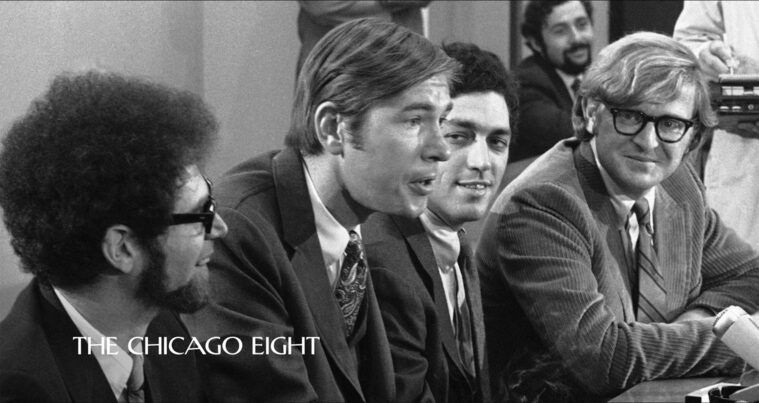 THE WEATHER UNDERGROUND
Kennedy also represented the Weather Underground, aka the Weathermen – a militant and controversial offshoot of the SDS that used pipe bombs to blow up dozens of banks and government buildings (including the Capital Building and the Pentagon) as a means to achieve their political goal of ending the Vietnam War. The Kennedys became close with two of the group's leaders, Bill Ayers and Bernardine Dohrn, and – according to Eleanora – they "helped the Weathermen in any way we could, legal or illegal." After finding themselves on the FBI's 10 Most Wanted list in 1970, Ayers and Dohrn went into hiding, where they remained for over a decade. To avoid being subpoenaed, the Kennedys ended up having to flee the country for 18 months as well. In 1980, when Ayers and Dohrn finally decided to turn themselves in, it was Kennedy who negotiated their surrender and managed to get them off without any jail time.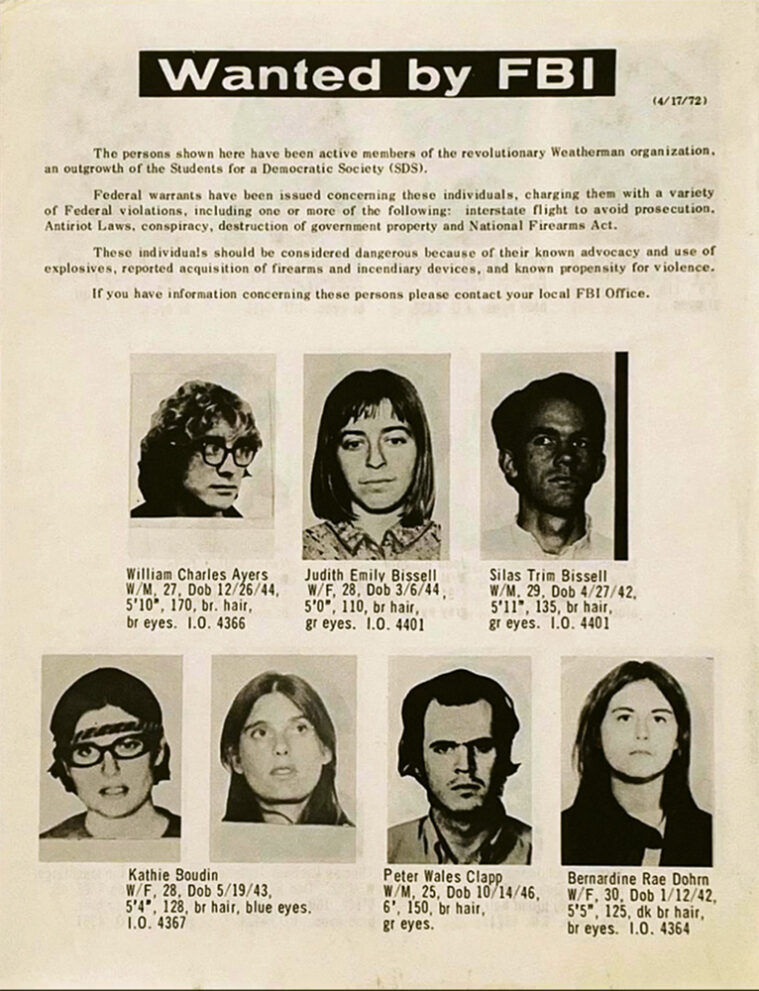 TIMOTHY LEARY
One of the crimes for which the Weathermen were best known was breaking Timothy Leary out of prison. Leary had been arrested in December 1968 for possession of two joints, and in March 1970 was sentenced to 10 years in prison. Kennedy filed an appeal, but it was rejected … so the Brotherhood of Eternal Love paid the Weathermen approximately $20,000 to bust Leary out and sneak him out of the country. Which, on September 13, 1970, they did … but in 1973, Leary was apprehended in Kabul and extradited back to the U.S. In an attempt to reduce his sentence, Leary snitched on his associates – even testifying to a grand jury that Michael had masterminded the whole plot (an accusation which Kennedy denied). Kennedy faced possible disbarment and prison, but the FBI was unable to corroborate Leary's accusations and the charges were ultimately dropped.
THE BROTHERHOOD
Another counterculture group Kennedy worked closely with was hippie drug syndicate, the Brotherhood of Eternal Love. When the Brotherhood's leader Michael Randall and chemist Nick Sands were indicted on multiple counts of drug smuggling and manufacturing, it was Kennedy who represented them.
Not long after Randall was arrested in December 1972, the Kennedys rented a house in Laguna to operate from while working the case. Unbeknownst to them, the Bureau of Narcotics and Dangerous Drugs procured another arrest warrant for Randall on a passport violation … and on the evening of March 9, 1973, they followed Randall to Kennedy's house to re-arrest him. Michael slammed the door in their faces and cursed at them as they dragged Randall away. As a result, he was hit with 42 counts of obstruction of justice (all of which were later dismissed). Kennedy got Randall released on bail again the next day, after which he too went on the lam.
HIGH TIMES
The most consequential of Kennedy's clients, however, was undoubtedly High Times founder Tom Forcade. Kennedy first met Forcade in San Francisco in 1973, when Forcade handed him a bag full of cash to retain his services in a pending grand jury investigation for marijuana smuggling. When he launched the magazine the following year, he appointed Kennedy the company's official legal counsel.
By all accounts, Forcade was a troubled genius … and in November 1978, his inner demons got the best of him when he took his own life. In a private memorial held atop the World Trade Center (the highest place in the world at the time), Kennedy – along with Forcade's other close friends – smoked joints containing some of his ashes in tribute to him.
To ensure that High Times would continue, Forcade had established a trust that was to be managed by a board of directors, which Kennedy chaired. When the trust was dissolved in 2000, some long-time employees received shares in the company as Forcade had intended, but the Kennedys and Forcade's family retained controlling interests. Over the years, accusations have been made by former HT employees that Kennedy had assumed control of the company illegitimately, but none of those allegations were ever substantiated.
Kennedy served as High Times' protector and patriarch for nearly three decades, until he died on January 25, 2016, after a battle with cancer. He was 78 years old.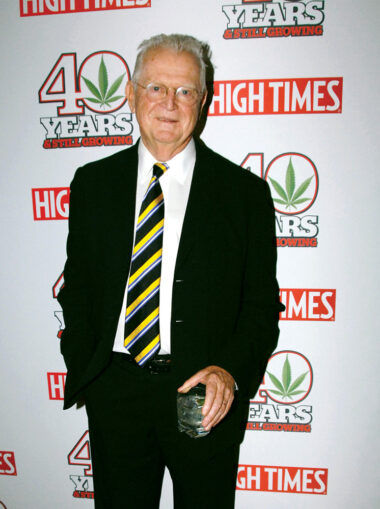 RADICAL REMEMBRANCE
This past June, a new film paying tribute to this steadfast defender of underdogs and the First Amendment was premiered at the Tribeca Film Festival. Directed by William Kirkley – the man behind the Brotherhood of Eternal Love documentary "Orange Sunshine" – "Radical Love" is a short documentary about the Kennedys' life, love, and legacy. The film highlights their incredible double lives: representing and fraternizing with high society elites, while simultaneously using their status and privilege to aid the nation's most radical activists – a lifestyle philosophy summed up in a 1991 New York Magazine article about Kennedy as "Think left, live right."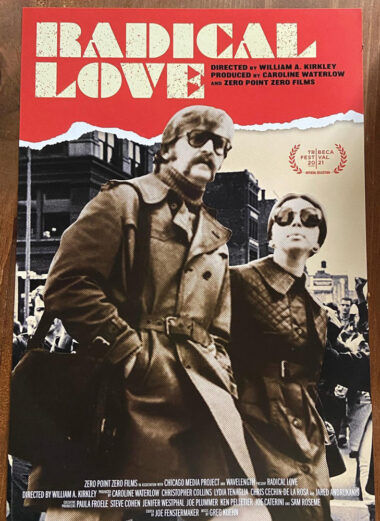 Michael Kennedy was unquestionably a complicated, even contradictory man: a military officer who hated authority; a Communist sympathizer who enjoyed great wealth; someone who devoted his life to the law yet was always eager to subvert it … but one thing he remained unwavering about was his commitment to fighting for individual liberty. In the final interview before his death, an emotional Kennedy confessed: "I've lived a phenomenal life, and what I loved about it most was that I was never afraid – not once. Because if we don't rebel, if we don't stand up, no one will."