What Does Rec Mean For Maryland?
In high school, Frederick County native Shannon Sweeney sought to combat the political leanings of her parents, making her first-ever debit card purchase a refrigerator magnet with a message: LEGALIZE IT!
Twelve years later, fellow Marylanders helped complete Sweeney's rebellion with 67% of voters approving of a recreational Cannabis market. She entered her parents' home following the November election, adding an exclamation point to her decade-long decree.
"LEGALIZED!" the altered kitchen decor read – a Sharpie serving to change the tense.
"I'm so excited!" exclaimed the 30-year-old. "It's really cool to witness."
Sweeney is one of more than 162,000 residents listed by the Maryland Medical Cannabis Commission (MMCC) as registered medical patients. Lawmakers have spent the past eight months hammering out legislation to ensure those over the age of 21 can legally purchase Cannabis at dispensaries beginning July 1, 2023 – while not imposing on those with prior authorization.
"It's going to be really exciting," said Brandon Barksdale, Co-CEO of Remedy Maryland. "We have a really good framework to go off from a legislative perspective. We're all amped up and ready to go."
But not everyone shares Barksdale's enthusiasm.
"Medical was different," said Baltimore County Councilman Todd K. Crandell. "Now we're moving into recreational and it seems like we're moving at a pace that we might not be ready for on a local level on a few different matters."
Municipalities such as Ocean City have been quick to pump the breaks – fearful of watching the resort town go up in smoke.
Last month, City Council members unanimously passed the first reading of an ordinance that will effectively ban on-premises Cannabis consumption licenses. Ocean City previously banned Cannabis usage on its beach and boardwalk, and other municipalities may follow suit after receiving permission by way of the Cannabis Reform Bill passed by the General Assembly.
That bill permits those 21 and older with a valid ID to possess no more than 750 milligrams of THC at one time, and that can be in different forms. It will be legal to possess up to 1.5 ounces of Cannabis flower or 12 grams of Cannabis concentrates. Those caught exceeding the statute will be subject to a misdemeanor. Possession of more than 2.5 ounces may result in six months of jail time and/or a civil fine of $1,000.
The recent ballot initiatives allow all residents of Maryland over the age of 21 to grow up to two Cannabis plants. Recreational purchases will encounter a 9% state tax on all Cannabis products, meaning those who spend $500 per year on products will incur a tax of $45 – nearly twice the price of a medical card application ($25).
Medical users will maintain a higher purchase allotment through a 30-day rolling period, with most following a standard allotment of 120 grams of flower or 36 grams of THC (non-flower products). Patients will also hold a special priority status over visiting recreational users.
"The bill was written so each dispensary must have either a special hour or a special window for medical patients," said Sweeney, who serves as the Director of Marketing for Evermore Cannabis, providing statewide service to 90 dispensaries. "A lot of the stores I've been talking to are choosing to do the special priority window."
Evermore, along with a variety of manufacturers such as Curio Wellness, MaryMed, SunMed and Grow West, has spent the past two years expanding their operations. As the twentieth approved adult-use market in the country, projections show the recreational market in Maryland will generate as much as $600 million in its first year – and up to $1 billion by year four.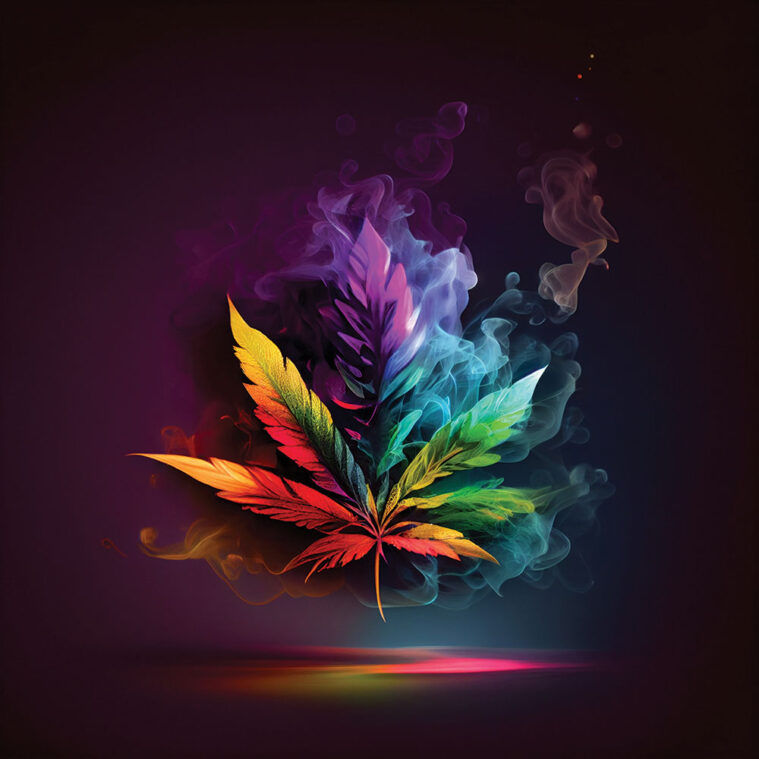 "We can expect to see probably around three times the amount of patients and customers we'd typically see in a medical market," Barksdale said.
The rising demand for product has sent employment opportunities inside the industry skyrocketing.
"There is a combination of anxiety and excitement," said Sweeney, noting statewide additions including cash registers, parking spots and much more.
Maryland encountered a variety of problems in 2018, the first year of its medical program. Computer shutdowns and product shortages were common, leaving many business owners frustrated. Sweeney believes recreational patients may experience a variety of hiccups as well.
"That's probably my favorite thing to speculate on at this point," she said. "I believe we're going to see some stores that aren't able to keep flower on their shelves that first month [due to the demand]."
Her advice?
"If you have a medical card, keep it," Sweeney said. "There's the 9% tax [for rec]. Then there's the new emergency regulations that say dispensaries must reserve high-dose edibles, hash rosins, and other concentrates for medical patients. All those concentrates – well, they're only for medical patients."
Ready or not, July 1 is upon them.
"It's been a long time coming," she said. "But since they voted for it, it feels like it arrived in the blink of an eye. But hey, at this point, we're all along for the ride. I'm just excited for the state and to see how it all plays out."