Alexandra Willinger puts her patients' needs first, creating an experience that leaves patients both informed of their products, but hungry to learn more. She has formed strong bonds with the patients, building a level of trust that is hard to come by. Be sure to ask for Alex when you head into Rise, you can thank us later!
What effect has Cannabis had on your life?
Cannabis has saved my life, honestly in so many ways. Not only personally, but as a budtender being able to give other people access to Cannabis is pretty amazing. I get to see how people heal and hearing their stories is proof that I've made an impact on them. I mostly use Cannabis for PTSD and insomnia – people really don't realize how much of an impact a good night's sleep has on your body. Cannabis also allows me to get moments to myself, where I can connect with where I need to heal.
What is your favorite thing about working at Rise?
I have such a great relationship with all my patients there, some people even come in and call me their 'weed daughter.' It's amazing to have people who come to me for help and guidance in their medical product needs. Working at Rise gives me the ability to work closely with patients and take my time with each and every one of them.
Do you feel like working as a budtender makes an impact on the Cannabis community?
Of course! I feel like we are the front line workers of the Cannabis industry because we're the ones physically in the dispensary every day. Also, the connections you make with people while working create an impact on their knowledge of Cannabis, which they can then take and share with others.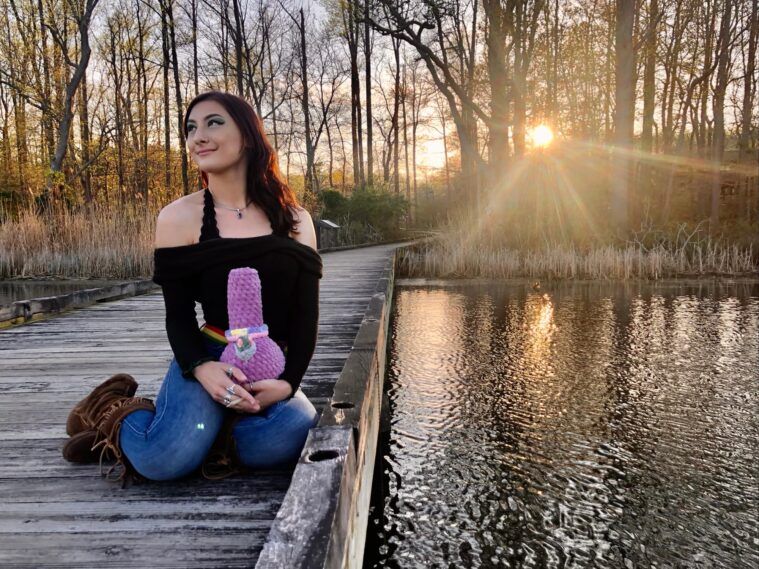 What is the biggest lesson you have learned on the job?
Having patience with my patients. I can see how my personal behavior towards others has an effect on the way they respond to me and their day as a whole. Everybody has their bad days, but I have learned to take a step back and remember why I'm doing this – for the patients. On a larger scale, some dispensaries have turned into 'Walmarts of weed' – but at the end of the day, patients want a quality experience in a smaller setting.
What makes an informed Cannabis consumer?
I don't think information is as readily available for patients as it should be. Knowing about the soil composition and curing of a product is a great starting point. Watching out for weed that has been under-cured or is underdeveloped is something patients can look out for. Reaching out to the companies in your state for information, or even a tour, can give patients the information they need.
If you could smoke with any celebrity, who would it be and why?
Naturally I'd pick all dead people first like Jimi Hendrix, Marley, Da Vinci, Tesla. Haha, but for the living … I'm probably going to have to go with Jimmy Page. He has a huge vintage record collection, and if we could just kick it and burn while he showed me all the obscure rare finds and original classics, it would make my heart so full. 'Music is my religion' – and that would take me to church! Not to mention his closet and interest in the occult.
Web: risecannabis.com
Address: 702 Pulaski Hwy, Joppatowne, MD 21085