It's no coincidence that early slang for "stoner" was "hophead."
The craft beer and Cannabis communities share more than merely overlapping fan groups, so much so that the primary flavor and aroma ingredient in many beers – hops – are a genetic cousin to pot.
Ever since legalization hit Colorado, Washington, Oregon and California – unsurprisingly, four states famous for their robust craft beer communities – brewers and cider makers have experimented with strain-inspired recipes, infusing a little bit of that Cannabis character into their craft.
Prior to the Covid pandemic, we at Leaf Magazines even paired this annual Tannins and Terpenes issue with a party featuring Cannabis-inspired, terpene-infused craft beers.
What started as a curiosity has become a winning market strategy, to the point where world-renowned breeders and Cannabis brands are crossing the continent to collaborate on tasty projects and gain exposure to each other's fanbases.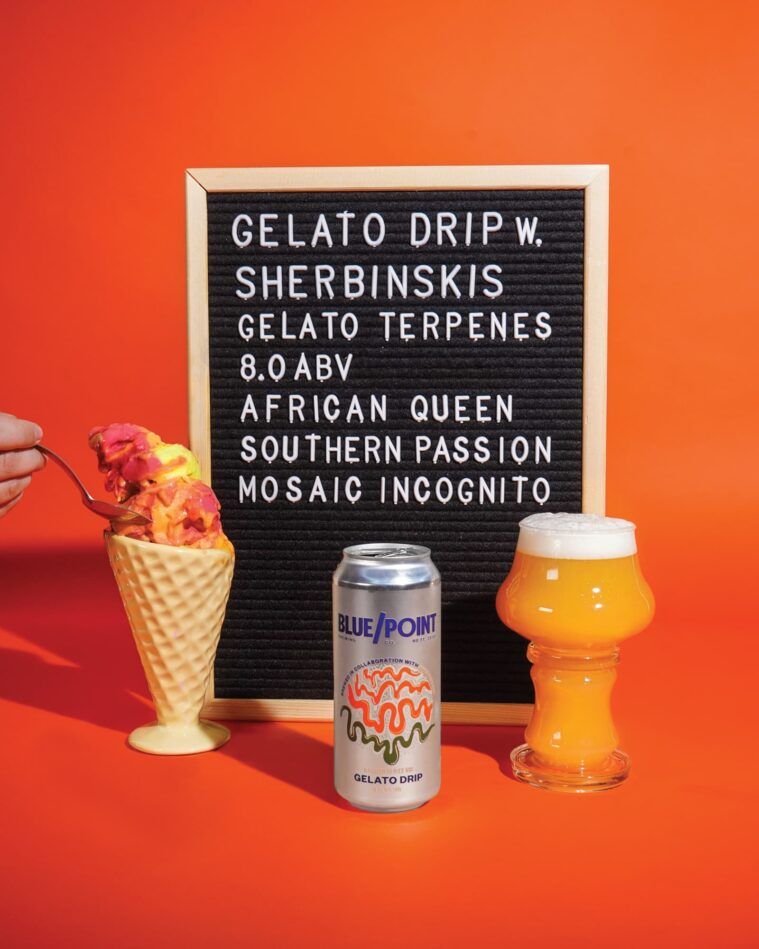 Evolving the game
Many of these collaborations simply use traditional beer ingredients to approximate the complex terpene profiles of specific Cannabis strains. 
One notable early pioneer was a collaboration between TJ's Gardens and Claim 52 Brewing from Eugene, Ore., who teamed up to release their mouthwatering Durban Poison IPA – using a combination of citrus zest, grapefruit puree, Simcoe and Citra hops to approximate the cultivar.
Earlier this year, legendary legacy brand Doja Exclusive joined forces with 450 North Brewing Company out of Columbus, Ind., to release Slushy XL RS-11 – building co-branded hype with a smoothie beer conditioned on raspberry, orange, pineapple, and lime/orange/pineapple sherbet.
Now, with the prevalence and proliferation of companies founded to formulate Cannabis strain profiles from botanically derived terpenes, intrepid innovators are also laser-focusing on specific strains in a more straightforward fashion. 
Mario Guzman, owner of Sherbinskis and the legendary breeder behind the Gelato cultivar, recently jumped into the mash tun.
"I've been doing research on the Gelato terpene profiles, identifying what makes Gelato special," Guzman said. He partnered with terpene extraction and profile formulation company Abstrax to craft a facsimile of the Gelato terpene profile using non-Cannabis-derived terpenes, in order to make a non-psychoactive, universally consumable recreation of his canonical cultivar.
That led to his ability to collaborate with Blue Point Brewing Company out of New York City, whose Innovation Manager, Adrian Hot, had already started toying with terpene formulations. The brewery joined forces with Sherbinskis and Abstrax to release Gelato Drip – a dank, sticky IPA formulated using Abstrax's Gelato terpene profile. Without Abstrax's botanically-derived formulation, Guzman may not have been able to make a collab work with Blue Point, a community-driven, pot-friendly brewery purchased in 2014 by the world's largest beer company, AB-InBev, which also owns Anheuser-Busch.
"We're not at a point where a company like Anheuser-Busch is going to have Cannabis products in their distribution," Guzman said, referring to the importance of using terpenes extracted from non-Cannabis sources. The collab with Abstrax provided the magic sauce, so to speak.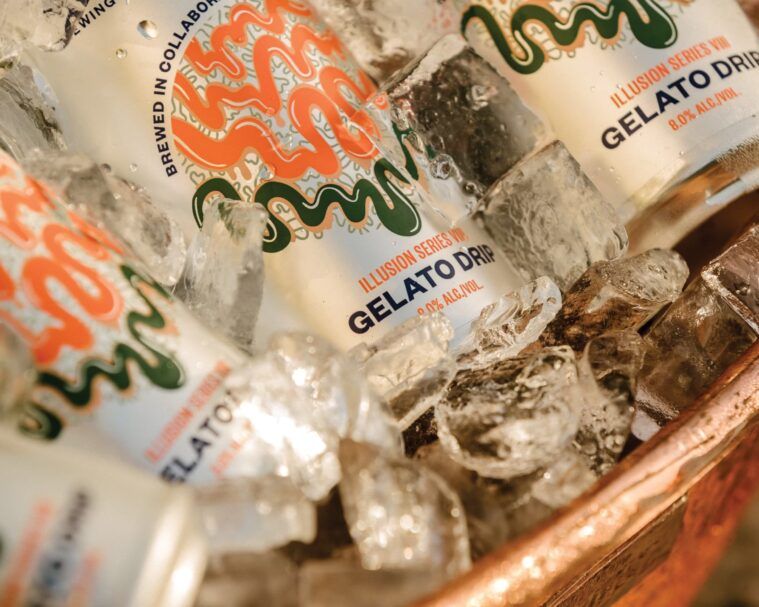 Brewing a bridge
Blue Point's Brewery Experience Manager, Shelby Poole, couldn't be more excited about the cooperative vibe between the craft beer and craft Cannabis communities. A long-time Cannabis advocate and consumer, she sees this as the natural progression of a long-standing relationship.
"It's part of our heritage," Poole said of the connection between Blue Point's staff and the Cannabis community. "It's very much part of our history. Our founders are proud Cannabis users. Jam music and the whole hippie scene has been part of our blood, so this is really just leaning into who we are."
But it's bigger than Blue Point. This is a tale of two craft communities, long intertwined and now operating in the regulated goods space, side-by-side.
"Cannabis and beer, we're going to borrow so much from each other through this whole process," Poole said. "It's not going to be just Cannabis taking notes from beer. I think more substantially, it's going to be beer taking notes off of Cannabis, because it's this industry that's been authentically growing, instead of these marketing teams building up what it's going to be. Cannabis has just been this underground existence for all these years, so I think we actually have a lot to learn about selling your goods in an authentic way."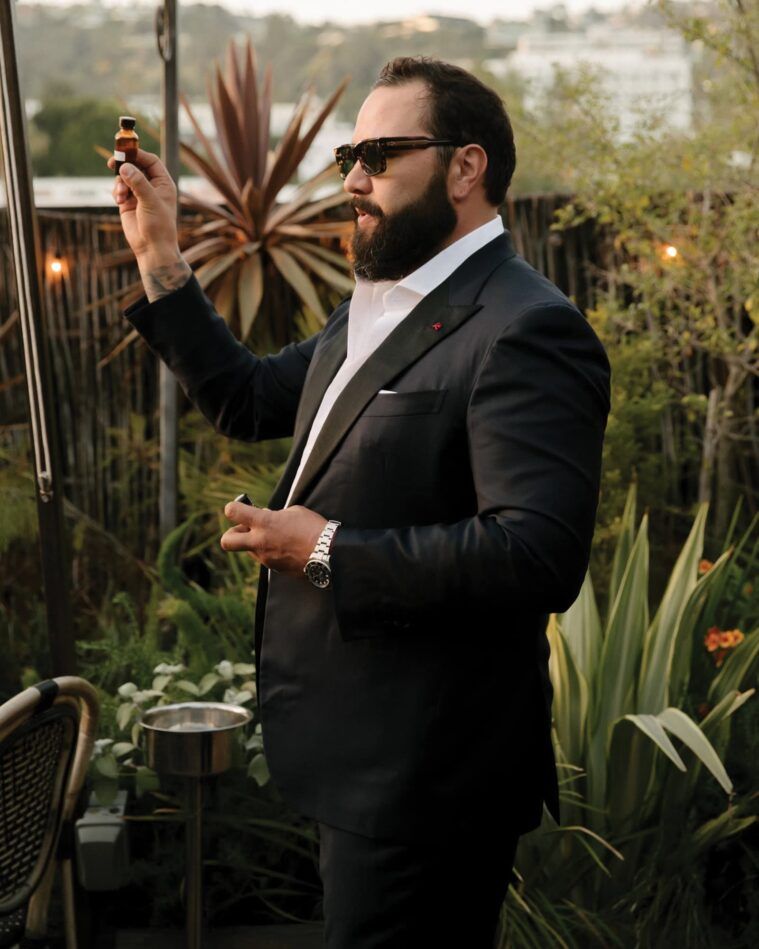 Believe the hype
For the release of Gelato Drip, the Sherbinskis and Abstrax teams traveled to NYC for an infused dinner launch, which led to a huge 4/20 celebration at the brewpub. The excitement in the air was palpable. Or maybe that was the weed smoke. 
The entire lot was packed, with people enjoying Guzman's flower, hitting the brewery's dab bar, and chatting each other up – with a Gelato Drip in one hand and a joint in the other.
"Being on the East Coast at a brewery, and having that collaboration, was a pretty epic moment for me," Guzman said, recalling the feeling of standing on the stage at the Blue Point 4/20 party with brewery founder Mark Burford. "That's how you push culture forward."
It's been such a wild success, Poole said, that they've launched the Toasted Lager – a session beer designed to pair perfectly with a puff. They even do Toasted Tuesdays on the patio, with a complimentary dab bar (no Cannabis is ever for sale at the brewery).
"This is happening, and (Anheuser-Busch) is certainly not unaware that it's happening," Poole said. "We are not asking to put Cannabis in any products, we're not asking to break any laws – we're asking to talk about laws that are new in New York that are a reality."
It seems like a fitting turn of events, considering that Anheuser-Busch was one of the breweries that led the charge for the beer community on the heels of alcohol prohibition.
"I'm excited to be able to facilitate it, honestly," Poole said. "It's a dream … I imagine that this is how it felt at the end of Prohibition for brewers. It feels extra close to home as a result."
bluepointbrewing.com | sherbinskis.com