Health for Life has three locations in Maryland, with Bethesda being the first of the shops to open in October of 2018. Surrounded by tons of restaurants and businesses that make for a great day strolling outside, the dispensary's positioning in the heart of Bethesda couldn't be better. The staff at this location are known for their Cannabis knowledge and bright personalities – the types of folks who keep patients coming back. Advocates to their core, they also work closely with Last Prisoner Project – providing monthly discounts to support their efforts. If you find yourself passing through Bethesda, don't miss this classy storefront!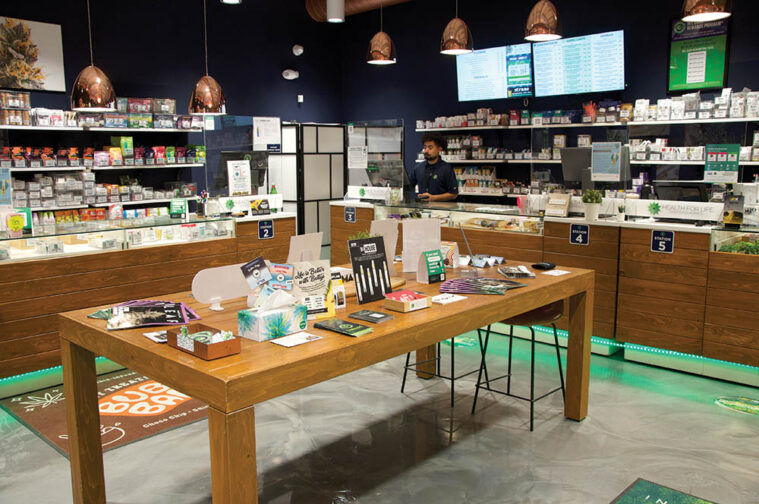 Setting and Vibe
The staff at this store builds strong relationships with their patients via a focus on education and compassionate listening, two things that can be missing from the typical dispensary experience. All of the Health for Life stores around the country boast tasteful wooden accents with brass-colored lighting fixtures – truly an upscale and impressive storefront. The high-end appearance is balanced by a chill vibe and warm personalities, all translated through the smiles of the employees.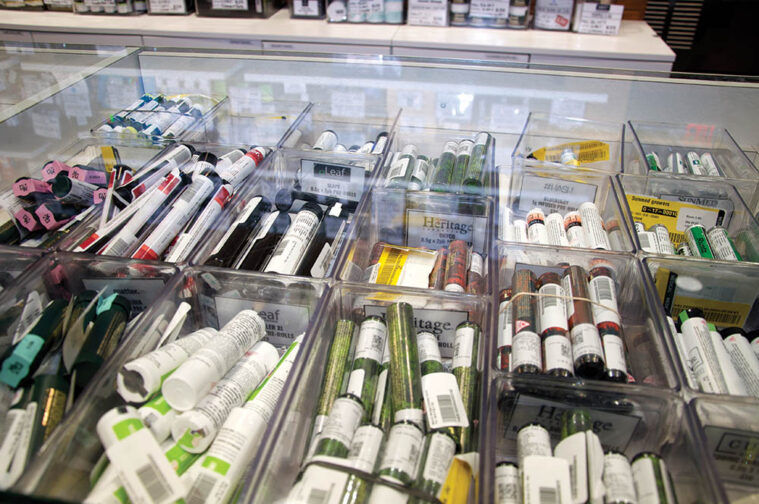 Flower
Talk about a banging flower selection – this store has the best of the best from pretty much every brand in Maryland! They are not playing favorites, so they just stock up on everything you can imagine. If you're looking for that 'new new' flower drop from brands like Gage and Cookies, they have you covered. Do you want the staple strains you've come to love at a solid deal? Look no further. I was especially impressed with the Pie Crust from Grow West.
Concentrates
Shatter, rosin, budder, RSO, live sugars, sauce, diamonds, isolate and more – all can be found on this menu. A versatile range of half grams all the way up to baller jars makes tasting something new a breeze, while stocking up on your favorites can bring a cost savings. This selection can be best described as stacked, bringing a massive selection of juicy concentrates too numerous to count.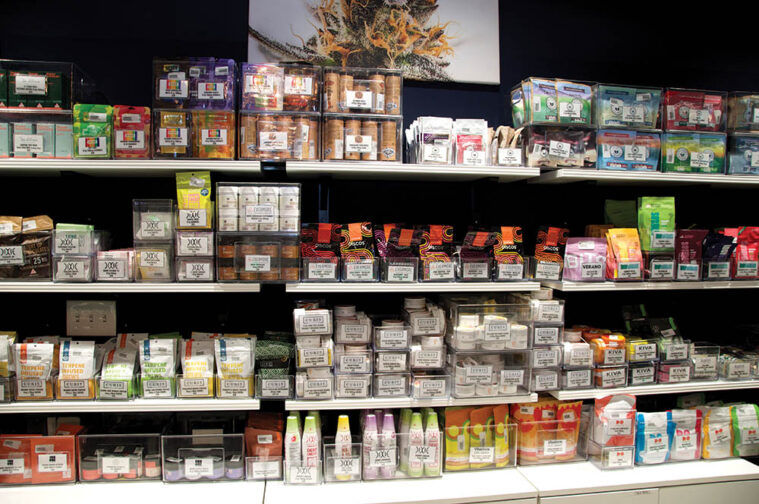 Edibles
As I walked into the dispensary room, my eyes were instantly drawn to the massive wall of colorful edible packaging. They had Evermore's chocolate Discos in white and milk chocolate, in addition to six varieties of their gummy Discos – some with distillate and others with FECO. No matter how far a patient is looking to dive into edibles, the amount of variations available here make for a great starting point.
PRODUCT REVIEW
Triangle Kush Live Resin Jam by MPX
Meltingpointextracts.com | @mpx.us
83.13% Total Cannabinoids and 16.178% Total Terpenes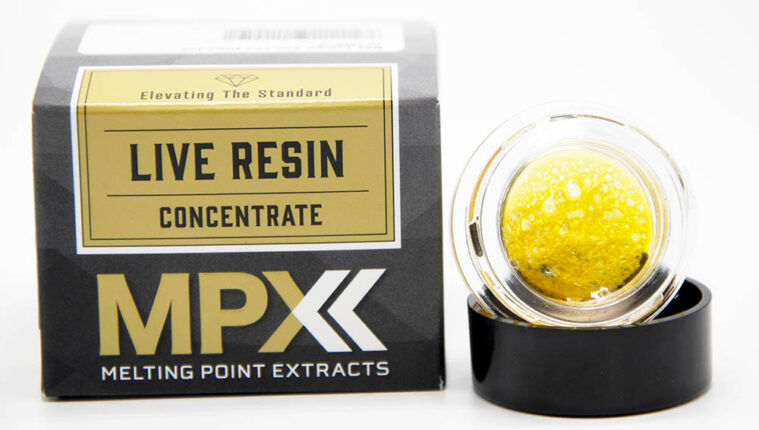 Triangle Kush is a heavy OG strain that is believed to have come out of Florida. Popping open this jar from Melting Point Extracts revealed a slick golden and slightly viscous oil, with little diamonds scattered throughout. The smell can best be described as earthy and skunky, with hints of gas lingering in the background. After one dab, I was in a relaxed state which for me proved to be perfect for a pre bedtime dab.