Enlighten is a family-owned and operated dispensary that has the distinction of being one of the first Anchorage stores to open its doors. Now five years into the business, Enlighten is not only a Spenard staple – it is one of the best places to buy Cannabis in the state.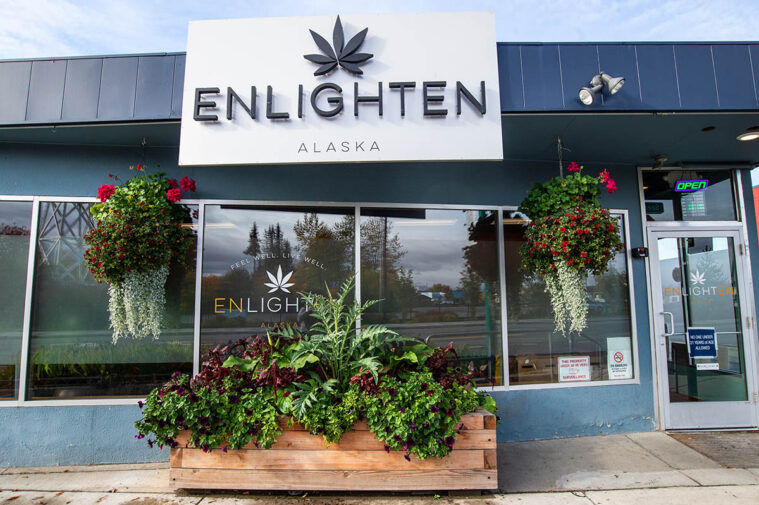 Environment and Vibe
The Enlighten experience begins the second you park your car on the corner of Spenard and 26th. The side of the building sports a large, vibrant mural that conveys one of the company's ideals: feel well, live well. As you turn the corner to the store's entrance, you are greeted by a stunning array of foliage and hanging baskets. Although the greenery won't make it through the winter, the sleek, modern exterior of the building more than makes up for it. Inside the dispensary, warm-toned wood, low lighting and an impeccably clean environment make you want to linger – doubly so in the cold winter months.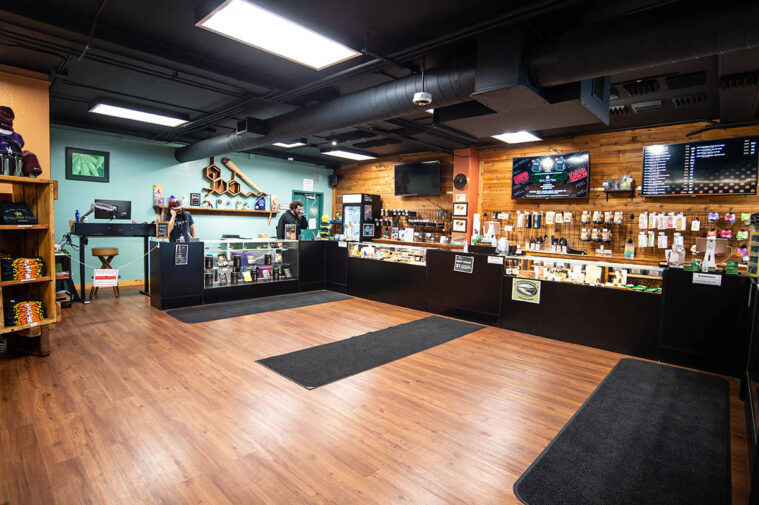 Budtenders
Continuing its focus on creating a wonderful shopping experience, Enlighten has a team of seven passionate budtenders ready to serve you. Lead budtenders Charles, Javier and Gino have done their due diligence when training the store's up-and-coming budtenders, so you are guaranteed to encounter a knowledgeable, friendly budtender any day of the week. Interested in learning more about blunts? Ask for Charles. Want to try dabbing for the first time? Javier and Gino can help you select the right product and consumption method for your individual needs.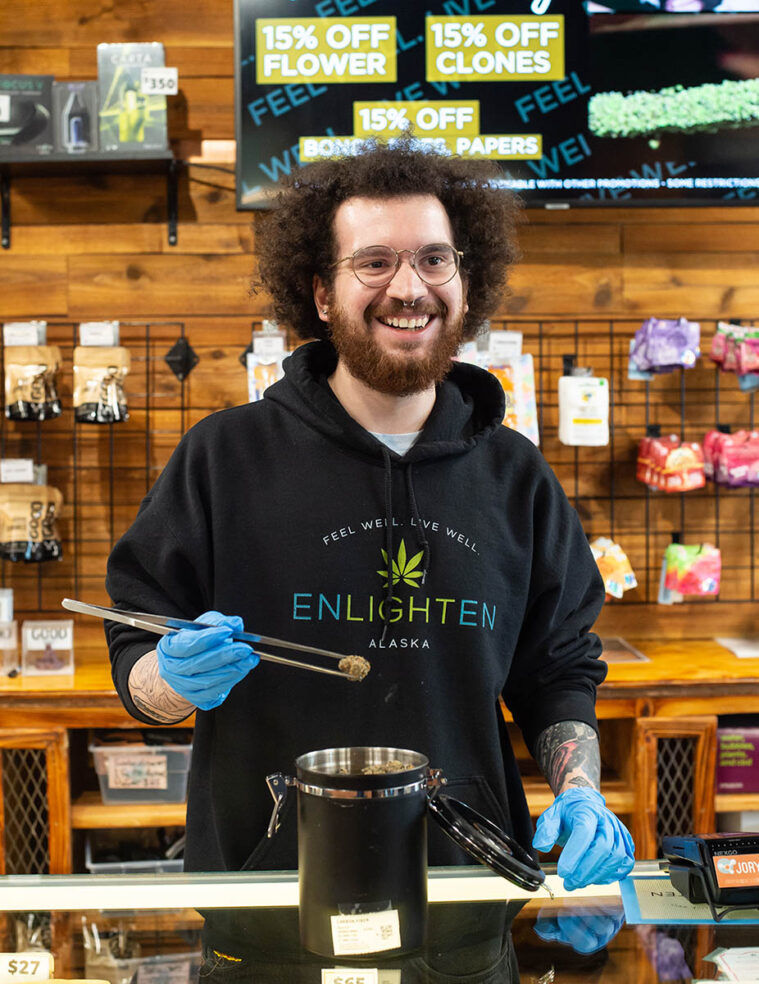 Products
Vertically integrated, Enlighten carries house strains Blue Dream Deli, Carbon Fiber, Forbidden Fruit, Georgia Pie and our personal favorite, Strawberry Fields. In addition to their garden's offerings, Enlighten also carries Worner Brothers Horticulture, Scorpion Grass, GOOD Cannabis, Tanana Herb Co. and High North. Those looking for concentrates will delight at Enlighten's offerings from AKO Farms, Choice Extracts and Enlighten Extracts. Edible consumers can pick from Lady Gray chocolates and drinkables, Tundra Brewing spritzers, Higher Altitude baked goods and of course, Enlighten's own line of cookies. While you're picking up product, make sure to peruse Enlighten's accessory wall. You can score some great deals on glass, rolling papers, trays and a whole lot more!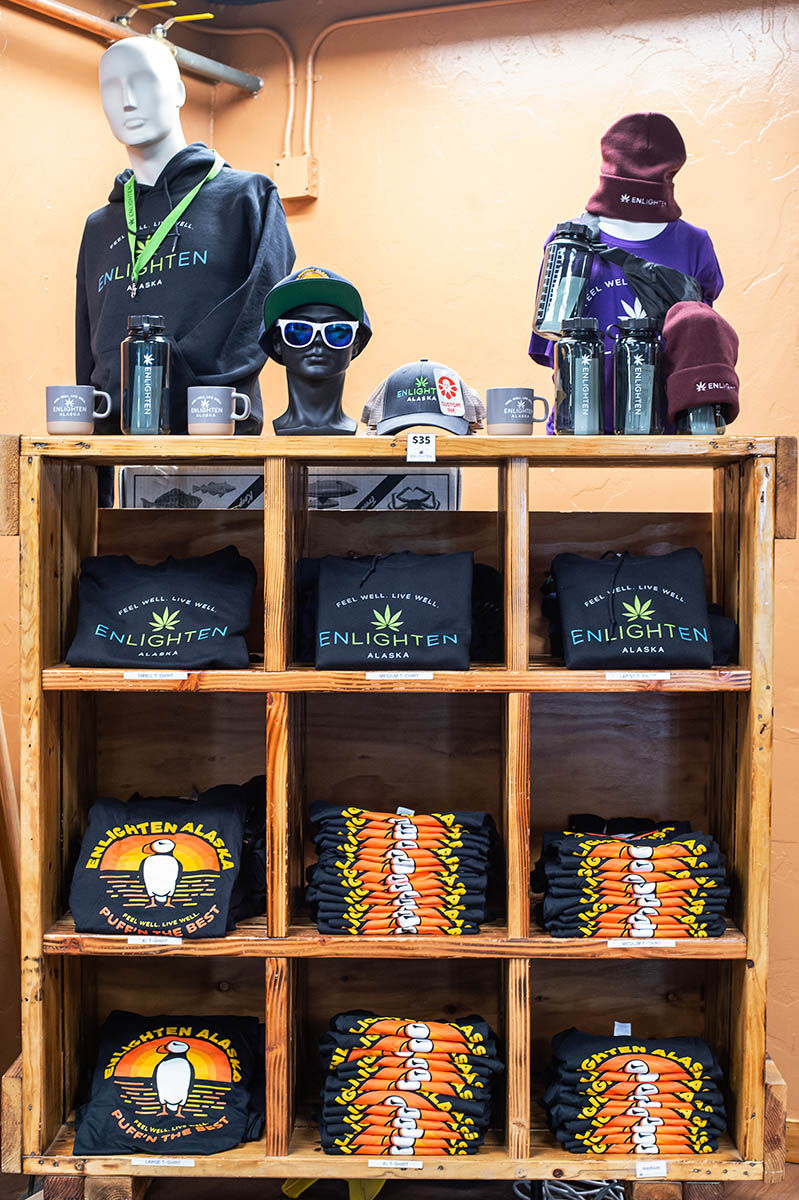 Specials
As if Enlighten needed to be any more special, they have some of the best daily deals around. Mondays will get you 20% off of Enlighten branded product. Tasty Tuesday was made for edible lovers with 15% off of all edible purchases. Beat hump day with two grams of Enlighten sugar wax for $80 or save 15% on all CBD products. Thursday patrons can pick up a half-ounce of Enlighten flower for $140 and Friday shoppers will receive a 15% discount on all flower. Looking to get lit? Visit the dispensary on Saturday for 15% off of all concentrates. Finally, on Sunday enjoy double loyalty points on all purchases, or bring your over-60 family members to score 15% off their purchase.