After the success of the original Broadway Cannabis Market, they've spread their message of "premium without the price" to nearby Beaverton. Open for less than a year now, the new shop has all of the elegant design of the first – plus a little more elbow room and space dedicated to neighborhood-specific products.
Born and raised in Oregon, Tony Birch opened Broadway Cannabis in 2019 — and he hoped to stand out from the competition by offering a boutique-style shop and keeping his prices below the local competition. The model was a success. Customers could easily shop in a space with a laid-back atmosphere, and the extra savings certainly didn't hurt.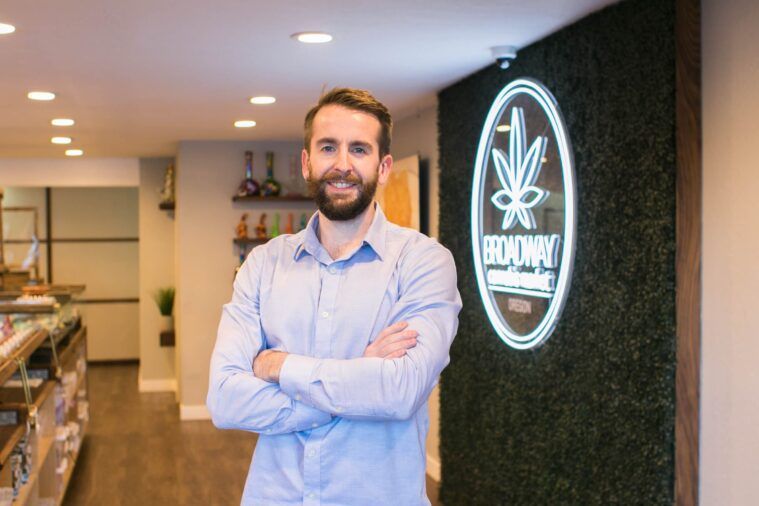 Broadway Beaverton has the sort of layout Ikea would be proud of, where cases run along each wall leading back toward the register. This customer-forward layout allows the shopper to get a good look at the products before a budtender approaches to either answer your questions or start filling your order. Each product is clearly marked with the price, so you know exactly what to expect when you get to the register.
In place of the daily deal, Broadway offers a relative 10% discount across the board every day. In Tony's words: "A customer shouldn't have to wait until Saturday to come and buy their dabs, they can just swing by on a Tuesday after work." This clearly translates to customers, as they were flowing through the shop – showing their appreciation by picking up a variety of products.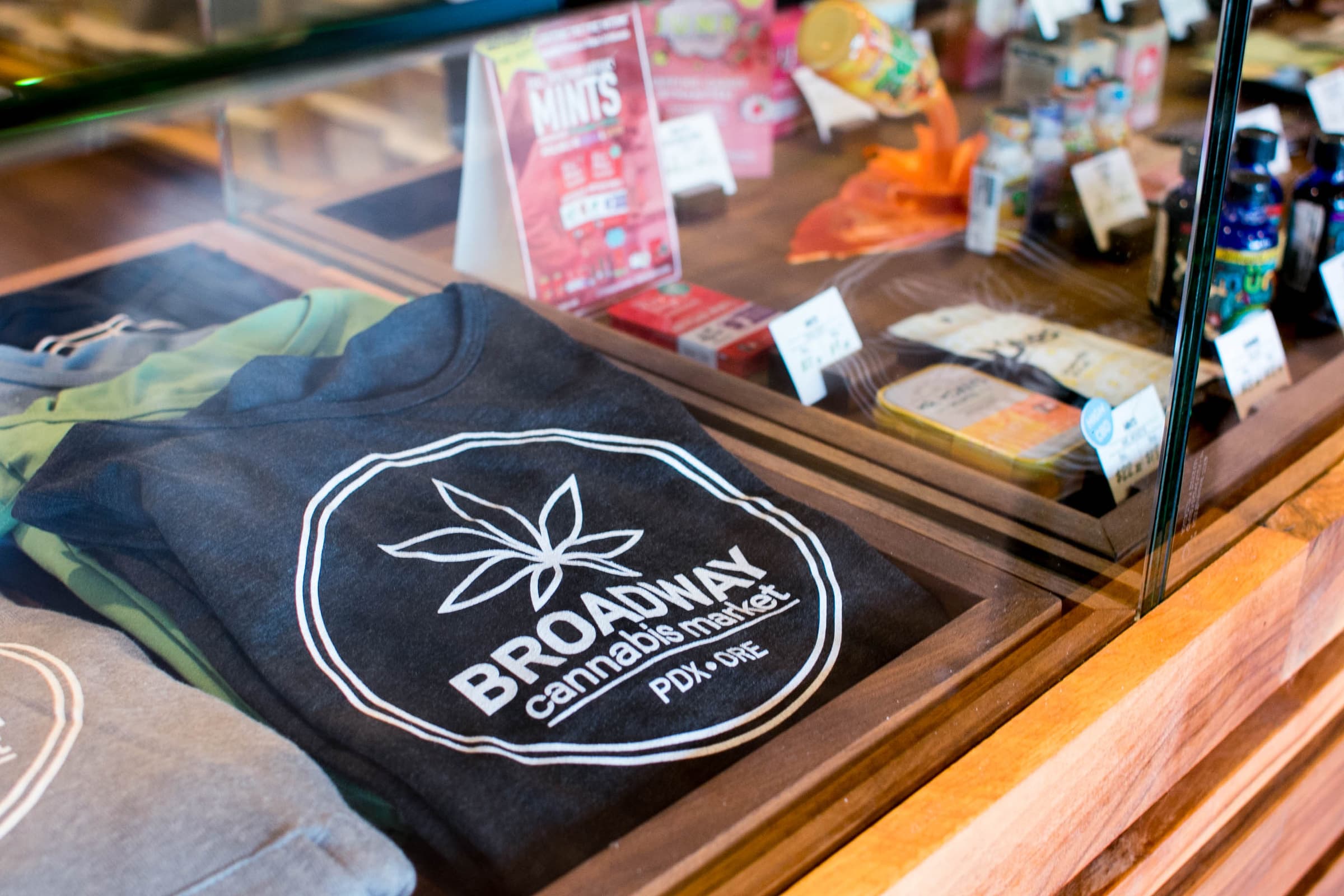 Broadway has you covered regardless of if you're stopping in for an emergency backup Puffco, or just grabbing a few 50mg peanut butter cookies. Their extensive offerings are impressive and the crew here does an excellent job of neatly laying out all of the products without making anything feel crowded.
Altogether the design of the shop, wide selection, and non-pushy budtenders provide an excellent customer-driven experience. Even on a busy Friday, the shop had plenty of space, and though a line would occasionally build up at the registers, no one was waiting more than a minute or two. For locals or anyone else driving by, Broadway has created the sort of place you can stop in for a quick grab-and-go, or swing by on the regular to chat up the budtenders about new products on the shelf. Basically, Broadway has a little something for everybody.
---
Product Reviews
Fire Dept. Hemp Blunt
Potency: 24.66% THC
Sealed in fire engine red pop tops, you can't miss these Fire Dept. pre-rolled blunts. The single we picked up was filled with Mac #4 cultivated by Dank Brothers, and weighed in with a full gram of flower. The wrap itself had just enough moisture to keep it pliable, but the blunt lit well and burned evenly without needing a re-light. Plenty to share, or with the slow and even burn … take on a solo hike and enjoy down to the last puff.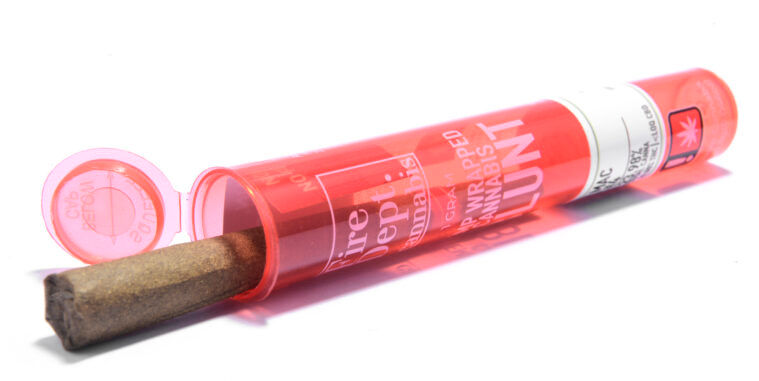 KGB Farms' Blue Magoo
Potency: 28.92% THC
The shelves at Broadway are packed with a wide variety, but seeing this Oregon classic made our decision easy. Blue Magoo, a cross of DJ Short's Blueberry, pollinated by William's Wonder, has been known to offer a berry-rich scent with hints of incense and anise. This batch, cultivated by KGB, has a heavy dose of that pleasing "purple" flavor and a dark violet exterior to match.