Oakland Roots
Blunts + Moore is the first social equity licensed dispensary in the world – an accomplishment that has become the realization of a dream for Co-Founder and Owner Tucky Blunt after decades of boots-on-the-ground work selling Cannabis. Born and raised in Oakland, Blunt began selling weed at just 16 years old and like many, eventually caught a charge for the act – landing him on probation and putting his name on permanent record. In a twist of fate, what was originally intended to be a detrimental mark on his name ultimately became the key for Blunt's ability to level up, go legit and open Blunts + Moore through Oakland's social equity program.
The dispensary was launched in 2018 in partnership with the well-known, top shelf, indoor flower brand Grizzly Peak Farms. This unique ownership structure of street-bred entrepreneur and legacy cultivator demonstrates the business's grassroots approach and should give East Bay residents greater incentive to skip their closest dispensary and take a drive to Blunts + Moore to support tenured, local operators who are authentic members of the community making the leap to the legal market.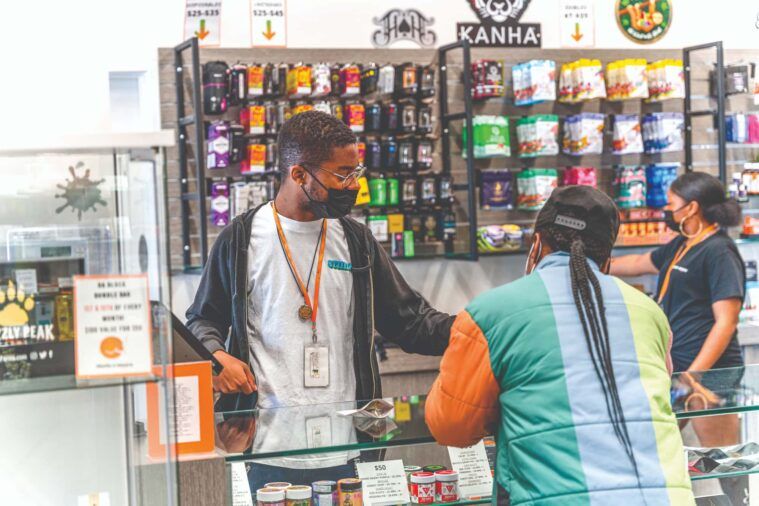 A Stellar Staff
There is something about the energy of the staff at Blunts + Moore that feels unique – distinctly more fun and excited than most – and it stands out in a great way. There's a certain type of pride one exudes when one loves their work, and it's this joyful exuberance that permeates the air inside the shop. Upon every visit, their team seems genuinely stoked to engage, assist, recommend and guide me through their expansive menu. The budtending staff at Blunts + Moore seems to be well-educated and possess above average product knowledge – a big plus considering the size and scale of the menu here.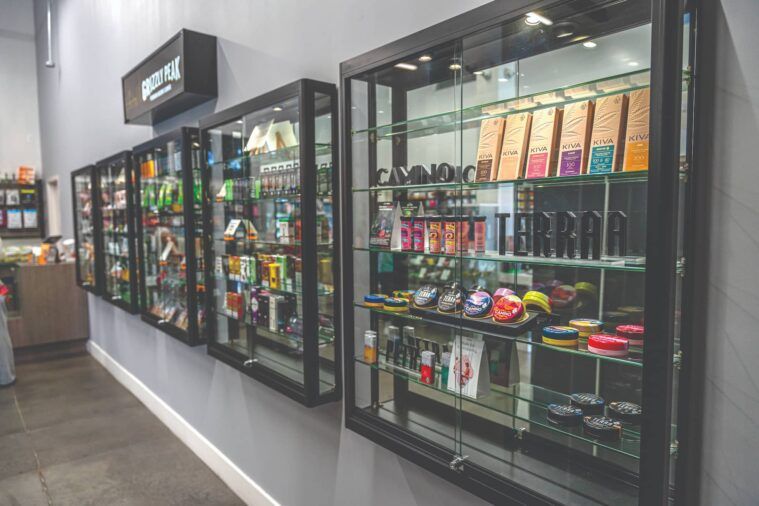 The Goods
Owner Tucky Blunt has been quoted as saying that he wants Blunts + Moore to be somewhat of a "Walmart of weed" – and the menu here certainly supports that statement. With multiple options for every type of product category imaginable, Blunts + Moore has one of the heftiest and most thorough menus we've ever come across. Not only do they carry every type of Cannabis product you could want, they also stock varying quality levels to satisfy everyone from the budget-conscious to the bud-conscious (and everyone in between). This sort of all-in approach to the menu means that Blunts + Moore is built to provide a quality experience with product options for all consumer demographics, including approximately 400 SKUs from brands such as Jetty, High Desert Pure, Ember Valley, Buddies and CAM.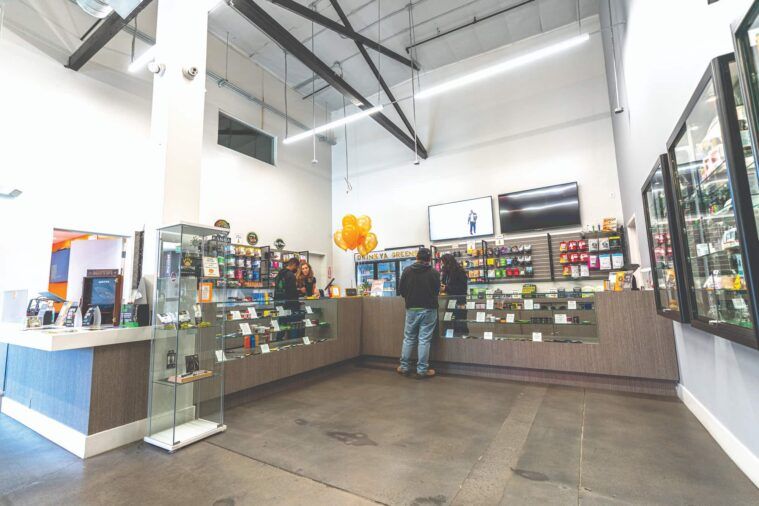 The Future
With the departure of the Golden State Warriors to San Francisco, and now the impending departure of the Oakland Athletics to Las Vegas, Blunts + Moore's proximity to a major sports destination could be coming to a close. However, when one door closes another door opens – and a new chapter for the business began with the launch of their consumption lounge late last year. They are one of the only active lounges in Oakland and one of only a handful in existence in the greater Bay Area.
Additionally, the vacancy of the adjacent stadiums and massive parking lots means that bids for redevelopment are already underway. Low-income housing, retail space and even a single mega-stadium with accompanying shopping complex have been identified as appealing options for the 200-acre space that sits directly across the street from Blunts + Moore.
Despite the loss of the massive crowd the A's and Warriors historically brought in, the future is bright for Blunts + Moore. Oakland continues to redefine itself as a city and community year over year. Moving in sync with the city in which it was born, Blunts + Moore continues to evolve, expand and entrench itself as one of the greats in California's world-famous Cannabis community.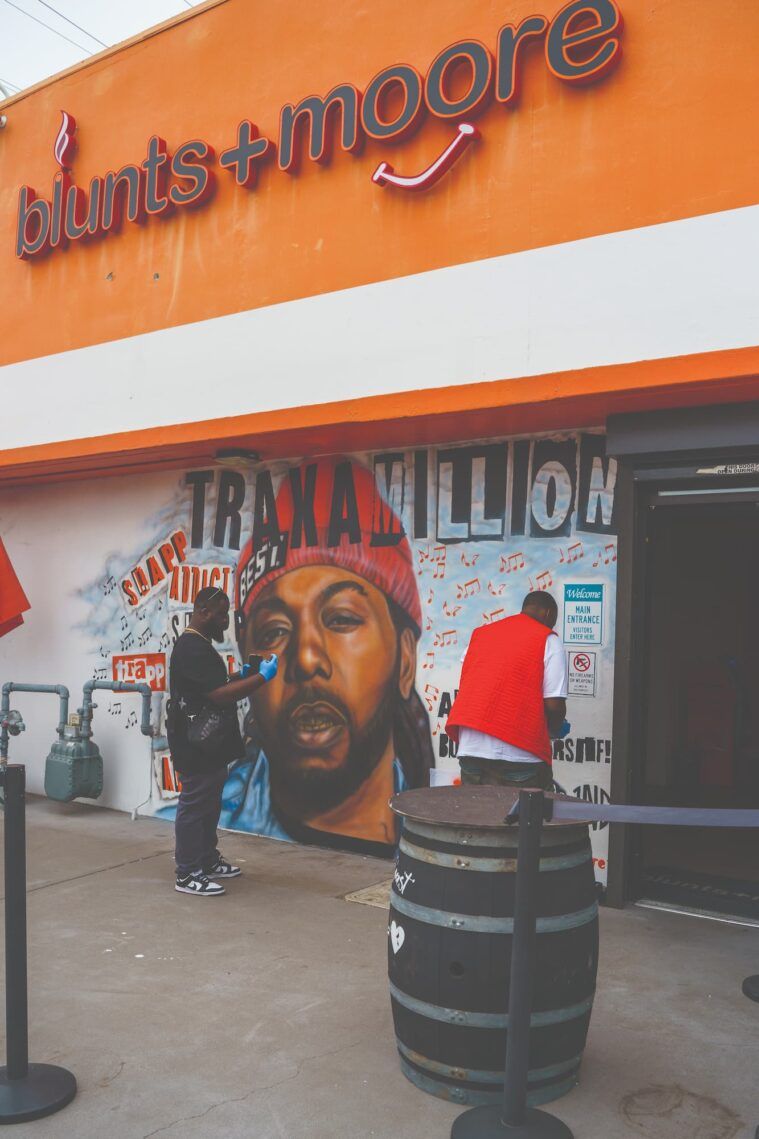 Address: 701 66th Ave Suite B, Oakland, CA, 94621
Hours: 8:30AM-8:00PM Daily
Phone: 510-347-3420
Web & Social: bluntsandmoore.com | @bluntsandmoore510