Tioga Green looks like it's in the middle of nowhere. It's easy to miss it when you're driving along US Route 395 on your way to South Lake Tahoe, Mammoth, June and Mono Lakes, or off into Yosemite National Park. It looks like a typical rest stop or a place to ask for directions. In fact, if there wasn't a sign saying "Cannabis" positioned along the highway facing drivers heading north and south, most people would never know a dispensary existed there.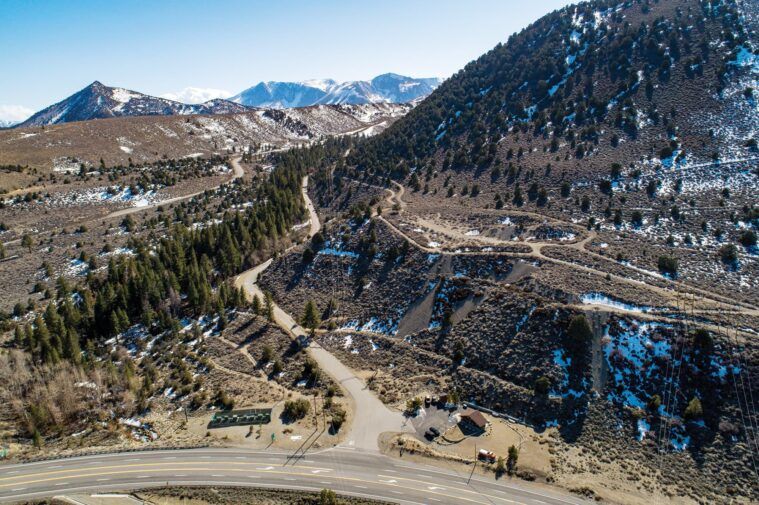 But while its immediate surroundings may seem desolate, Tioga Green is arguably one of the most conveniently located dispensaries – complete with a built-in clientele of outdoor adventure seekers. The shop's location couldn't be more on-brand for owner Cory Zila, a former pro skier who's traveled around the world to ride fresh mountain pow. During the winter, he says, the dispensary gets a lot of passersby traffic from LA on the way to Tahoe. In the summer, Tioga gets business from tourists visiting from all over the country – even from overseas.
"It's a unique location in terms of who comes to this store," Zila says. "We definitely have a great local following – including many people from Nevada – but we are definitely a tourist destination."
In addition to the tourist traffic, Zila says the dispensary has also become a hub for locals. But for him, "locals" account for people living as far away as the military town of Hawthorne about an hour east of the shop.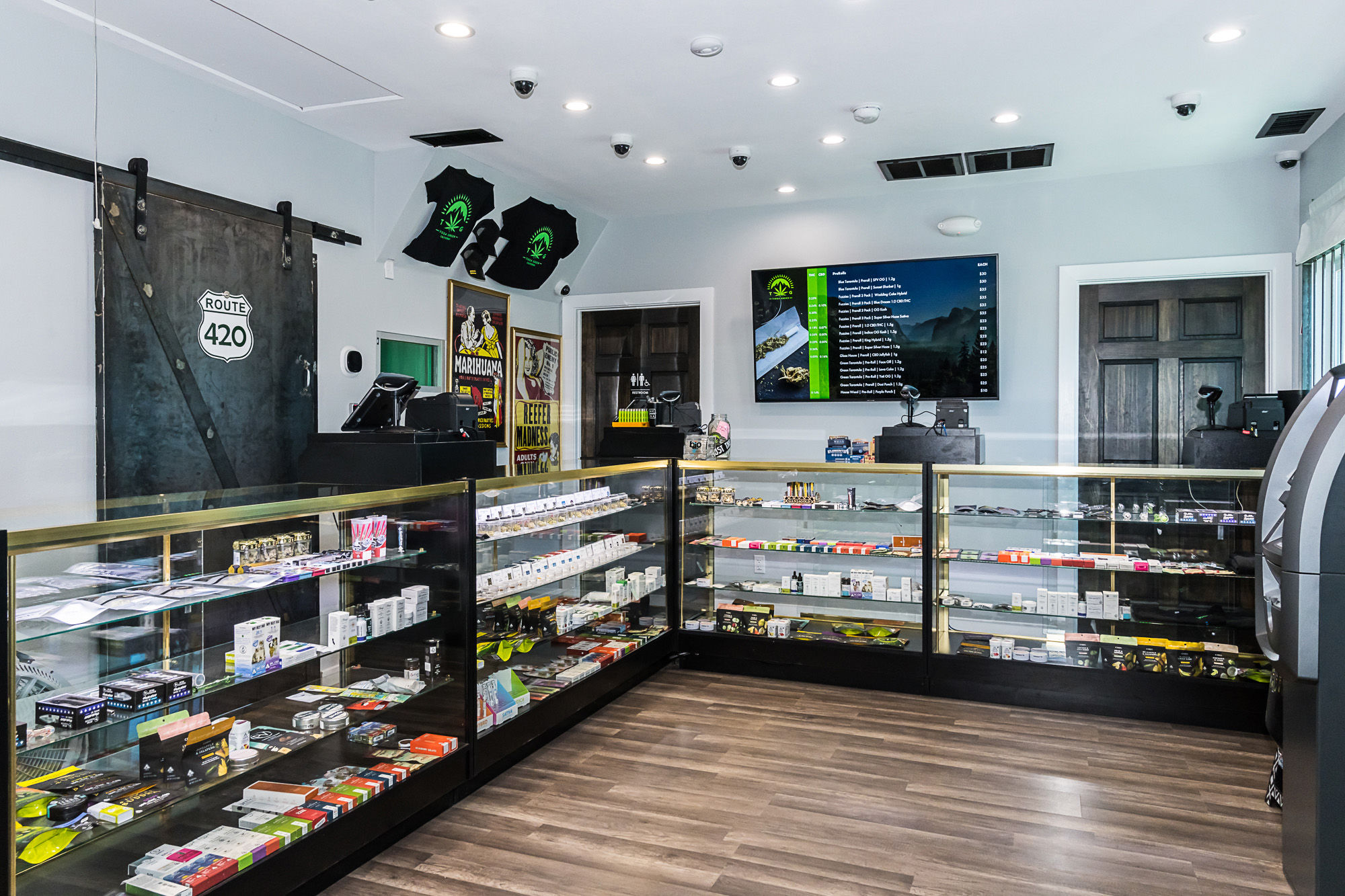 "People from Nevada, particularly Hawthorne, are our bread and butter," says Zila. "We get so many people who come in from Nevada and we love taking care of them – that's why we give them the locals' discount."
Making customers and patients feel safe and cared for is the vibe Zila is going for at Tioga Green, which is why budtenders are required to undergo months of training through the Trichome Institute before stepping foot onto the sales floor. Budtenders get homework and must pass several tests (including a final exam) before finishing the program, and according to Tioga's former budtender and manager Jason Tausig, they're also encouraged to test all of the shop's products to gain experiential knowledge.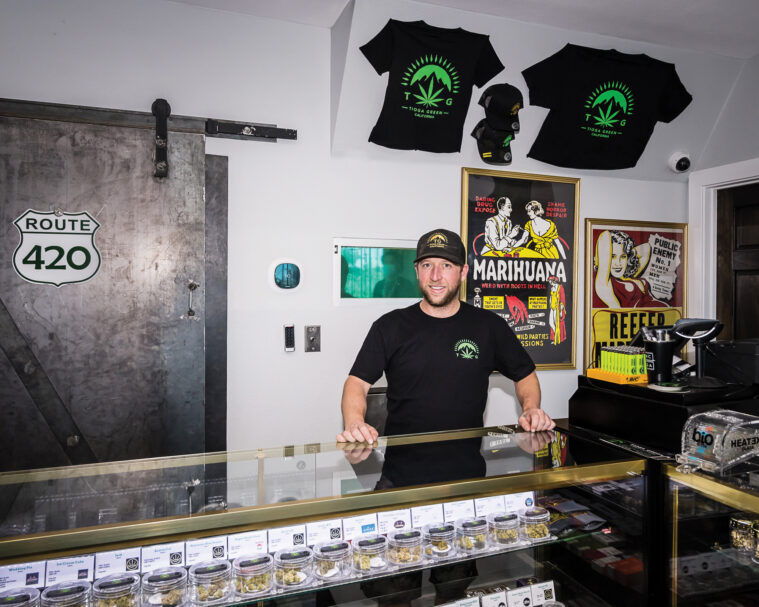 "When I was there, Cory and/or I tried every product on the shelves because we wanted to make sure the customers were going to be satisfied and given a true, honest retail experience."
The product menu is vast for a small shop. Their most popular products are ounces of top-shelf outdoor flower, but they offer every type of product. "People are blown away by our selection," Zila boasts. "We really focus on the medicinal side of things, which means we get people coming in with all kinds of ailments, many of which Cannabis can help."
It's no wonder that Tioga Green has so many return customers. If you've ever been to Yosemite, you know how much power radiates from the soil, waterfalls, trees and massive granite rock faces. Situated at the park's eastern entrance, the shop emanates whispers of the area's natural forces – a perfect pitstop before heading in to enjoy all the natural splendor. While Yosemite is a non-smoking park, that doesn't mean you can't eat an edible or enjoy a few puffs before entering. As for where to go, Zila recommends the Cathedral Lakes hike near Tuolumne Meadows (just off the Tioga Pass) or the Mount Dana trail if you prefer a more challenging trek.
"Hiking Mount Dana is an ass-kicker," Zila emphasizes, "but I call it 'the highest hike' because it's one of the tallest peaks in Yosemite."
Getting high before hiking Yosemite's "highest hike" seems almost obligatory. Thankfully, Tioga Green is there to supply you with the goods to fulfill that commitment to yourself and the universe.