The first dispensary you see driving to the Valley from Anchorage is Green Jar, which is fitting considering their status as the Mat-Su Borough's first legal dispensary. From knowledgeable staff to great product selection, Green Jar has earned its glimmering reputation as one of the Valley's best.
Environment & Vibe
They say never judge a book by its cover and when it comes to Wasilla's Green Jar, you'll find a deceptively plain exterior featuring a beautifully designed interior. Rustic wood finishes complement a Cannabis-green colored accent wall and custom foliage. Soft music playing in the background and low-lighting give the dispensary a calm, cool vibe that encourages you to stay awhile and hang – as many customers do.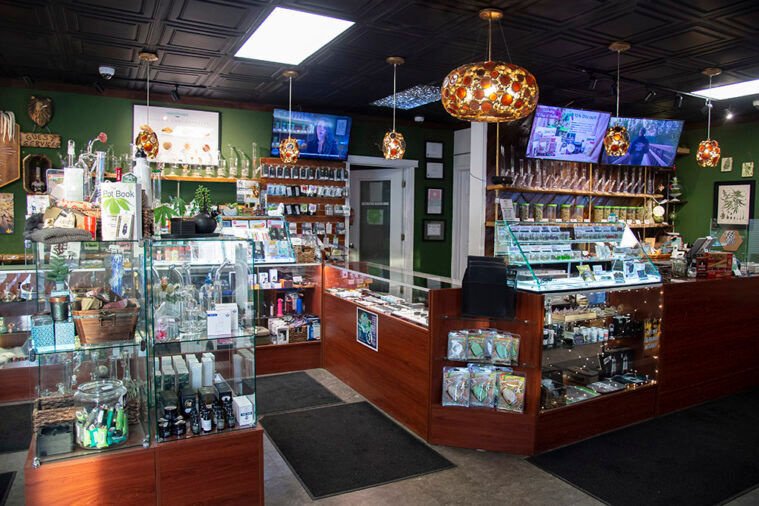 Products
A commitment to only selling the best of the best is what makes Green Jar a true standout. According to their staff, even if a product passes state-level testing, there's no guarantee that quality-minded Green Jar will stock it. Before gracing their well-stocked shelves, products must be carefully examined by management to ensure primo quality. Among the gardens whose bud made the cut are Matanuska Medicine Woman, The Connoisseur, Absolem's Garden, Fox Creek and Tanana Herb Co. They also have a wide range of concentrates from AKO Farms, Choice Extracts and Cold Creek Extracts. In the mood for edibles? Pick from Arctic Bakery, Kreative Konfections, Einstein Labs, Lady Gray Medibles and GOOD. Your furry friends can even find CBD products to help with everything from anxiety to joint pain.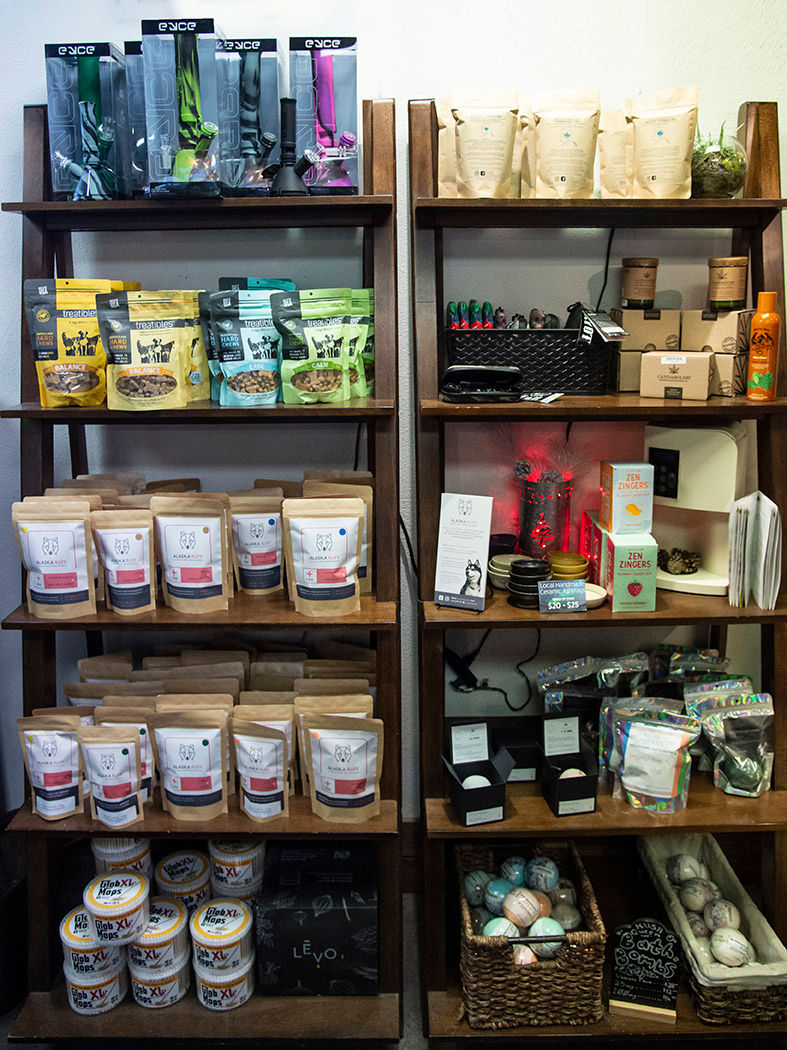 History
In 2017, Green Jar became the first legal dispensary in the Mat-Su Borough, and it's something that they take great pride in. But Green Jar isn't just known for being the first – they are also known to be Canna-activists. When former Mayor Vern Halter tried to put forth a ballot measure to maintain prohibition in the Valley, Green Jar was on the frontline fighting to maintain legalization. Since then, Green Jar staff have attended every regulatory meeting to ensure a bright future for Cannabis in the Valley.
Budtenders
Green Jar is home to two-time Mat-Su Frontiersman Best of the Valley budtender, Jonathan Lovelace. But Lovelace isn't the dispensary's only exemplary budtender. All 20 budtenders bring enthusiasm and a genuine passion for Cannabis to the table. As budtenders are the face of any dispensary, Green Jar works hard to ensure each budtender receives extensive training to be able to field any customer question.