Quick Hit
Homer has been described as a "Cosmic Hamlet by the Sea," and it's a moniker that perfectly fits the city's only locally-owned dispensary. Located near the Homer Spit and the famed Two Sisters Bakery, Cosmic Cannabis Company has some of the best views in town – which will be nothing short of stellar when the store is able to open its proposed on-site consumption lounge.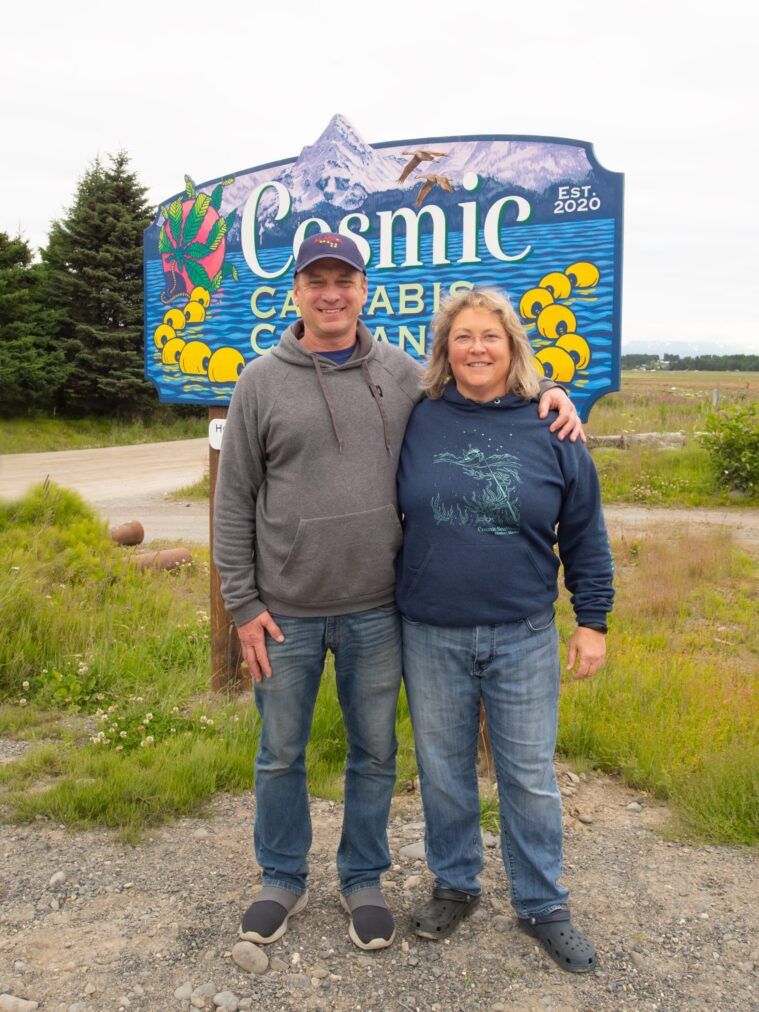 Environment & Vibe
Cosmic Cannabis Company was constructed with love, and it can be felt the moment you open the door. From the beautiful wood floors to the wood paneling on the walls, this dispensary draws you in and invites you to stay awhile. Informational posters about terpenes, the endocannabinoid system, and CBD are perfectly tailored to new and experienced Cannabis consumers alike. Unlike other dispensaries that can cause sensory overload with loud music, low lighting and heavy fragrances, Cosmic Cannabis Company provides a relaxed shopping experience.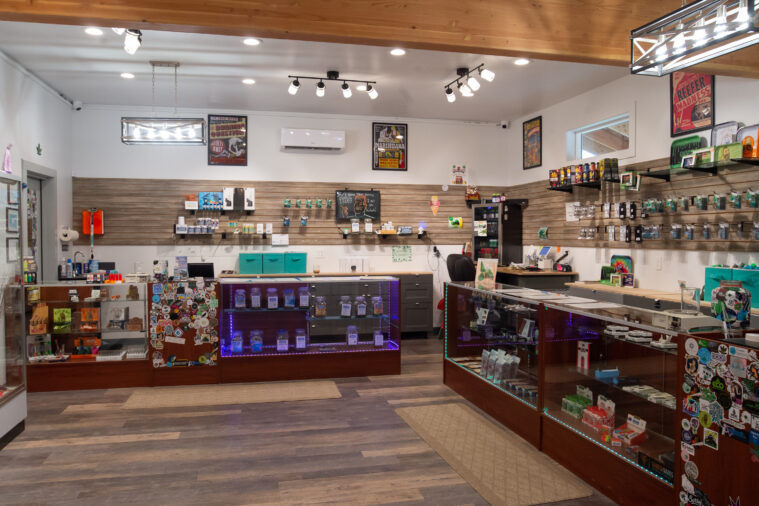 Products
The gem of Cosmic Cannabis Company is definitely their CBD section, which is always freshly stocked with new products from local retailers like Kachemak Naturals and Frontier CBD. You can find everything from bath bombs to lip balm, capsules to lotions, and even deodorant! Cosmic Cannabis Company also carries flower, pre-rolls, vapes, edibles and of course, house-made concentrates for those in search of THC. Flower enthusiasts can choose from strains by Peace Frog Botanicals, Alaska Frosted Flowers, Sherwood's Magical Forest and Roybal Enterprises. Cosmic Cannabis Company's edible selection is small but mighty, with powerhouse products from Great Northern Manufacturing, GOOD Cannabis, Red Run Cannabis Cultivators, and Lady Gray Gourmet Medibles.
History
Cosmic Cannabis Company's retail opened in 2020 and was a natural extension of the company's successful extraction business. The dispensary is operated by co-owners Chris Long and Chris Logan, who both served as nurses before transitioning into the Cannabis industry. Longtime Homer dwellers Long and Logan are proud to be the city's first locally-owned dispensary. Although Cosmic Cannabis Company opened out of necessity during the height of the pandemic, its customer base has continued to grow with the summer tourist season – making it a must-see location for anyone visiting the area.
Budtenders
Although Cosmic Cannabis Company has a small staff of four budtenders, they are a Cannabis brain bank. Half of the staff came to the dispensary with extensive previous experience, which they used to train their newer budtenders. Additionally, each budtender is trained on all aspects of the business, making them an asset to newer consumers who may have more questions. From the management to the most rookie budtender, Cosmic Cannabis Company's staff was kind, helpful, and responsive to any customer suggestions.