Retailers in Cannabis are, unfortunately, by and large not Cannabis farmers themselves. As a result, most retail spaces aren't set up to really deliver a farm-forward experience to the customer. This is not the case at Humboldt Herb and Market, where owner Chrystal Ortiz – a seasoned cultivator herself with over 20 years in the game – has built a store designed to uplift local farmers and enhance the customer experience.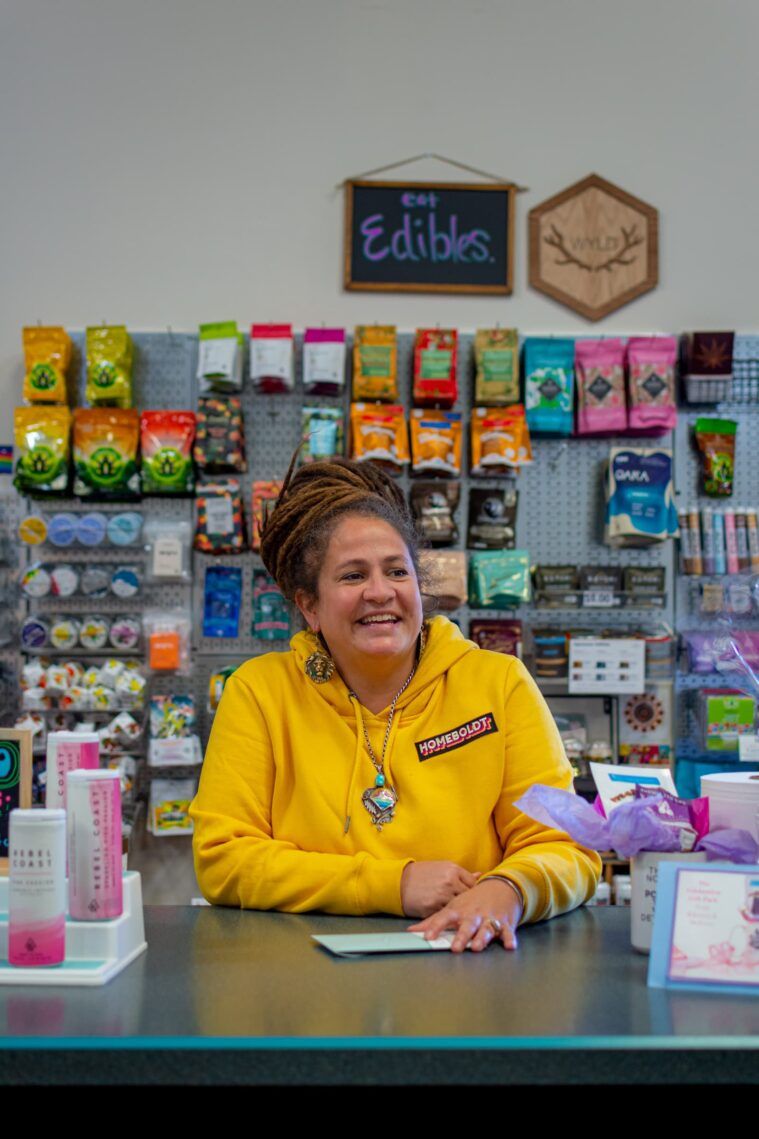 An Experiential Marketplace
The original goal and inevitable destination for Herb and Market is to bring a farmers market type experience to the Cannabis space, in order to provide a platform for greater education via direct engagement between consumers and farms. Delayed by the pandemic, Ortiz is hopeful that she can bring her farmers market style activations to the heart of the Emerald Triangle in 2022. The space itself is a gorgeous, 3,000-square-foot showroom, recently updated with large windows allowing for plenty of natural light, featuring high ceilings and complete with a coffee bar and beautiful hand-built wooden vendor area, plus a future space for on-site consumption.
Education First
Designed to support local businesses, the majority of the brands found at Herb and Market are Emerald Triangle based. As a farmer herself, Ortiz is acutely aware of the struggles cultivators all too often have with those on the retail side, and as a result, she designed her store to include a center island that focuses on product education and terroir – helping to bolster consumer knowledge for a more informed buying experience. Ortiz herself often works shifts at the store, and regularly lends her expert knowledge to customers, many of whom she knows on a first name basis.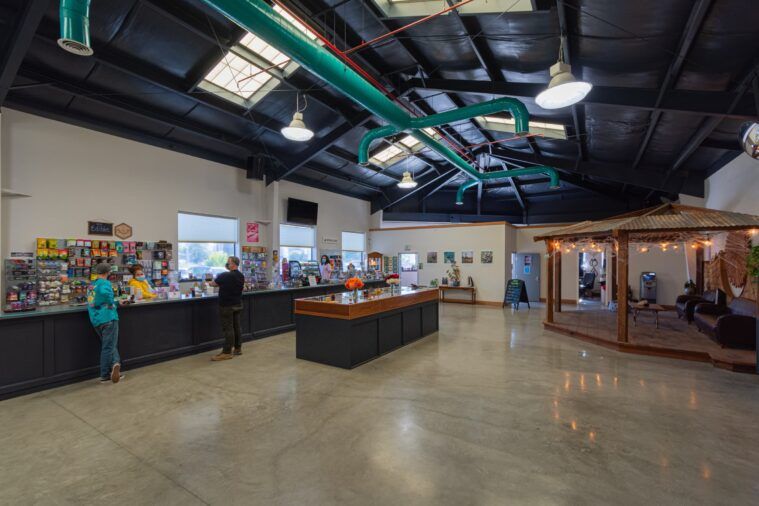 Compassionate Approach
The menu at Herb and Market is both highly curated and extremely intentional, and the pricing is also very compassionate. The menu is built to make all Cannabis products more accessible to your average consumer and costs on all product segments across the board were lower than the vast majority of other retailers, with most products between 10% and 20% less expensive than at other shops. Another standout element of Herb and Market's menu is that tax is accounted for in the cost displayed, which makes shopping in a cash-only retail environment much easier.
The Takeaway
While there are hundreds of dispensaries in California, shopping at Herb and Market just feels good. Female owned and operated, highly intentional, and built-in order to serve others – indeed a rare beast when talking about Cannabis retailers. Proudly displayed on the wall are the tenets of the shop, which leave no doubt as to the convictions of the ownership here – "We are local. We are stewards. We believe in justice. We care." – and give you sound reassurance that your hard-earned dollars are going to support something truly good.