Sure, it's the standard procedure for compliance, but you can't help but feel special when an Apex Cannabis employee lifts a velvet cordon upon the obligatory ID check. That's how they do things here – with a touch of class. It's about offering a better experience in every aspect of the operation, while simultaneously providing an amazing selection at the right price. And check out all the colorful packaging!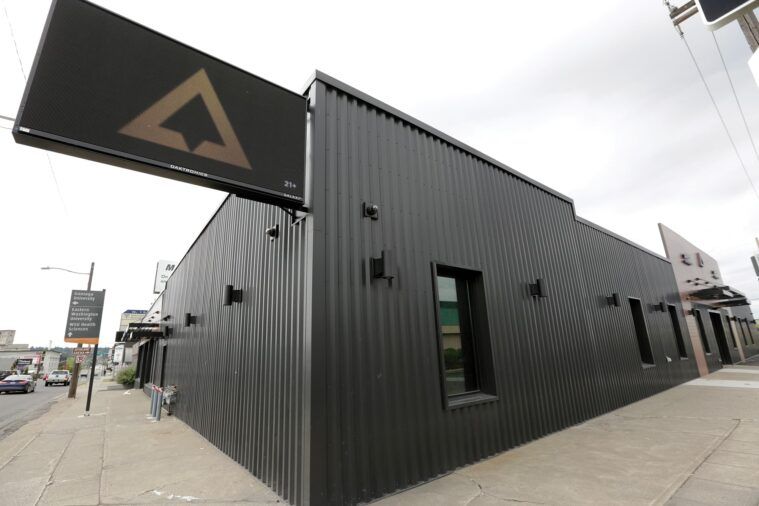 It's Personal
Ten years ago, co-owner Stacey Peterson knew absolutely nothing about the plant. Then her father was diagnosed with pancreatic cancer – the same condition that previously claimed her father-in-law's life. Armed with a purpose, she visited a medical dispensary and began her education, which she shared with her dad as he was adamant about not wanting to smoke (hello, Volcano vaporizer.). And wouldn't you know, he lived for another 10 years! In the process, she and her husband, co-owner Troy Peterson, learned about Cannabis as a business opportunity and ventured into opening the first Apex shops in Moses Lake and Otis Orchards. Two years later, they opened the Spokane shop, which you are experiencing now.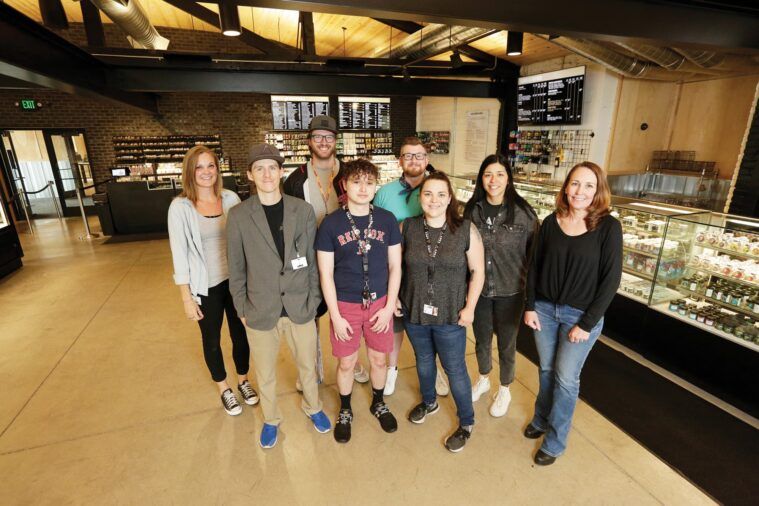 Cannabis Class
Once a furniture warehouse, the redesign offers a warm but industrial feel featuring original timber reinforced with steel beams. And if you've never heard the term "pretty security" before, you have now – as the windows are covered with artistically-cut sheet metal that lets the light in, while keeping intruders away from the stash (so there's more for you to choose from). And for you medical patients: Consider getting comfortable at the handmade tables and chairs while getting first-rate consultation from medically-certified budtenders. Oh, and next door is Apex Cannagear – with plenty of glassware, vape tools and even hemp-based CBD products for all that ails.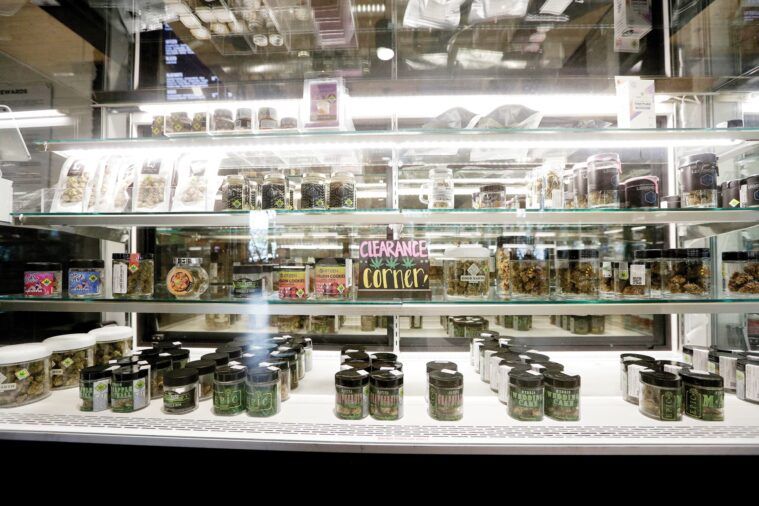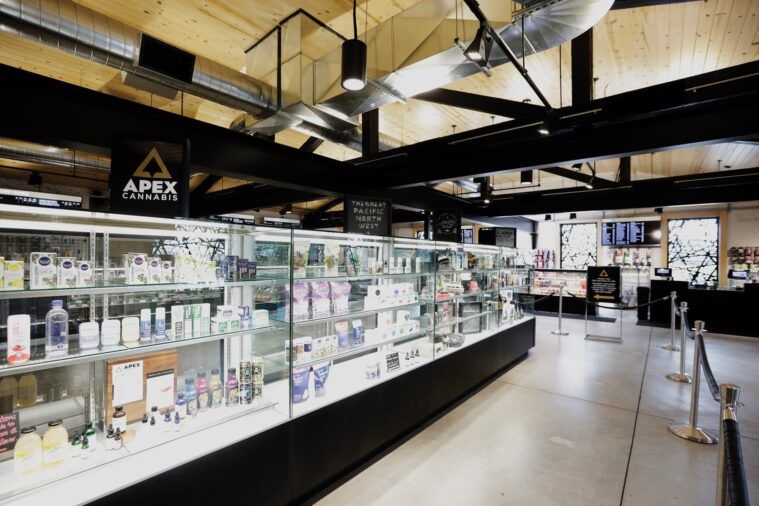 Birthday Celebration!
Mark your calendars for September because Apex is planning a Super Sixth Birthday Party. It's one of the four Summit Sales and includes some of the deepest discounts customers will see all year (the other sales are 4/20, Black Friday and Valentine's Day). Look for whopping savings across the board and a good time had by all!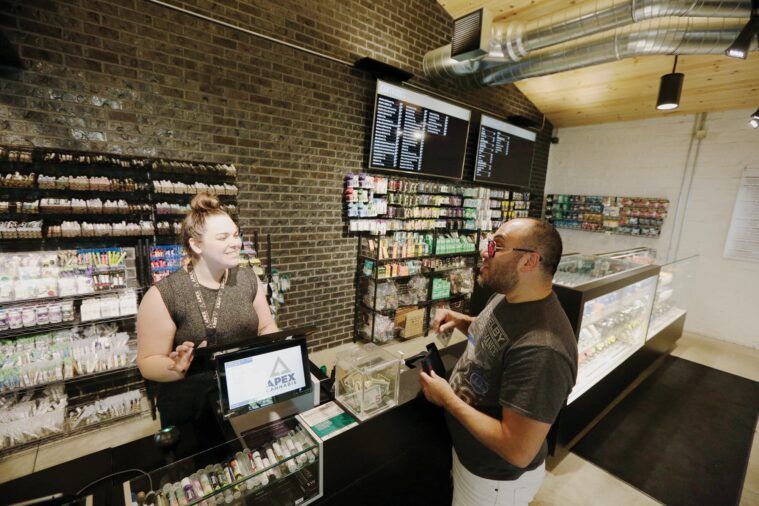 ---
Staff Picks
Flower:
Blue Roots Trainwreck – Billy
Sub-X Sinmintz – Jadeyn
Good Earth Wedding Cake – Kristen
Lilac City Sour Berry – Natalie
Joints:
GLW Pink Taco – Alyssa
Lifted Sugarstick – Katt
Legit Live Resin Ice Cream Cake – Tyler
Legendary Pineapple Fruz – Kristen
Carts:
Cold Smoke Do Si Dos – Jadeyn
Avitas Agent Orange – Billy
Equinox Gardens Pineapple Upside Down Cake – Natalie
Two Heads Sour Apricot – Katt
Dabs:
Solstice Pineapple Thai – Billy
Lilac City Mimosa – Jadeyn
Trichome Mango – Kristen
Cold Smoke Roasted Garlic Margy – Tyler
Edibles:
Constellation Pink Lemonade – Natalie
HONU Turtles – Kristen
Pioneer Squares Black and Blueberry – Alyssa
Ceres Dragonballs – Katt
Enjoy the other stores in your area:
APEX CANNABIS MOSES LAKE
955 W Broadway Avenue, Moses Lake, Wa
(509) 765-4216 | Mosesmanager@Apexcannabis.Com
Open 8am-11pm Mon.-Sat. (Closes 9pm Sundays)
OTIS ORCHARDS-EAST FARMS
21502 East Gilbert Road Otis Orchards, Wa
(509) 922-9235 | Otismanager@Apexcannabis.Com
Open 8am-11pm Mon.-Sat. (Closes 9pm Sundays)