With the ability to throw a rock in any direction and hit a dispensary, it's not hard to find products in the Portland Metropolitan area. This collective with two locations has been one of the leading distributors of quality products for eight years and running. We spoke with David Alport, the owner of Bridge City Collective, about how they started and what keeps them thriving during this economic strife. "This has been a difficult time for the Oregon Cannabis industry," says David. "Given the landscape, we have managed this down cycle very well and are well positioned to continue forward for the community and our customers."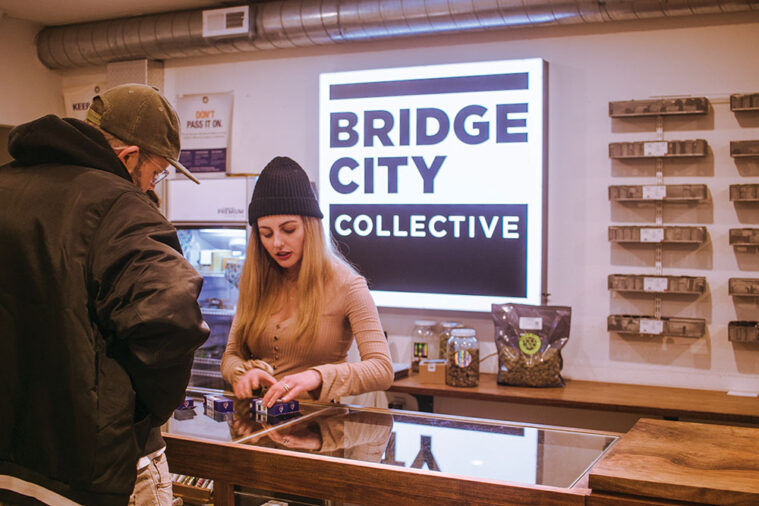 Originally founded in 2010, Bridge City's two current locations opened in 2014 as a mainstay among medical dispensaries. One is located on Grand Ave, just off of Martin Luther King Jr. Blvd, and the other on North Williams. Upon entering you are met with a clear, open lobby capable of comfortably catering to large crowds. On the sales floor, Brace and Bit (operated by a friend of David's), fashioned a treated Oregon walnut wood wraparound display. It creates a wealth of bold, lumber smells that couples nicely with the aroma of fresh Cannabis. You can find just about everything you need on these shelves – from solventless concentrates to Cannabis books, there is something for everyone.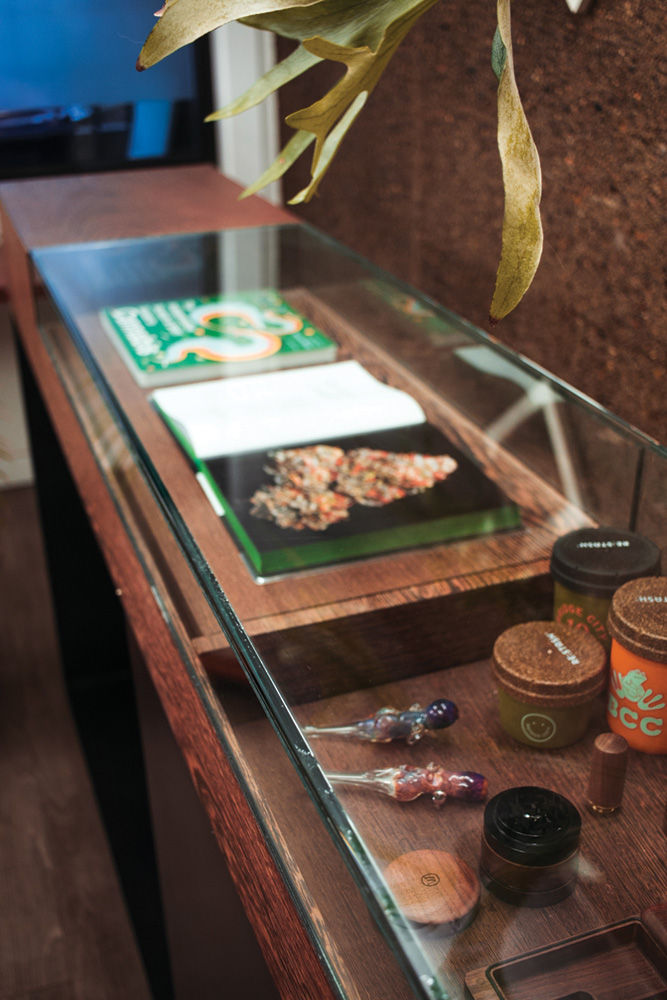 We asked the staff about their best-selling products and the answer was unanimous: flower. They also shared that not one of their producers is outdoor-based. "Oregon has a rich history and unique density of high-quality, small-batch growers. We make it a point to seek them out and feature them in our stores – which is one of the main differentiating factors here at BCC," David explains. Creating an affordable standard across all flower choices gives each customer the ability to consume a quality product without having to sacrifice the harvest date.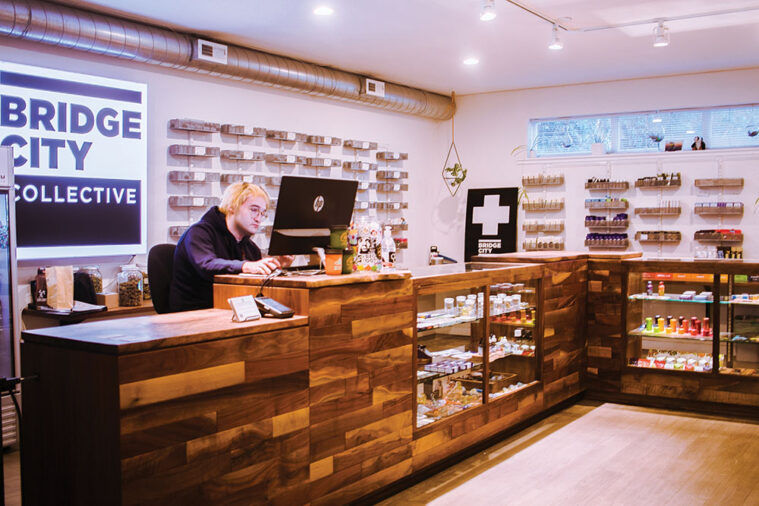 After opening in 2014, the company has seen profitable increases year over year – leaving room for remodels and inventory expansion, as well as maintaining their locations during a time when many shops were closing or moving. "We know most of our customers on a first name basis," Kelly Brett tells us, after helping the fourth customer in a row. She also explained the wide and varying nature of their customer base. "We have a very female-forward clientele that regularly shops," says Kelly.
Consumers and patients alike can find a happy middle here at BCC, and after our visit, it is clear that David is not about to sit down for patient rights. Several farms on the market today had their start at this dispensary, including several still on shelves today. Maintaining relationships between farms and extractors for almost 10 years now makes it that much easier to stay profitable, while still "feeding the machine."