When one of Portland's favorite weed delivery services opened their brick-and-mortar, we knew we had to stop in and check out the shelves. Potland surprised us with a curated flower selection, expert staff, and products aimed directly at fellow connoisseurs. We sat down with owner Jake Granger and got a closer look at what makes this a stand-out dispensary.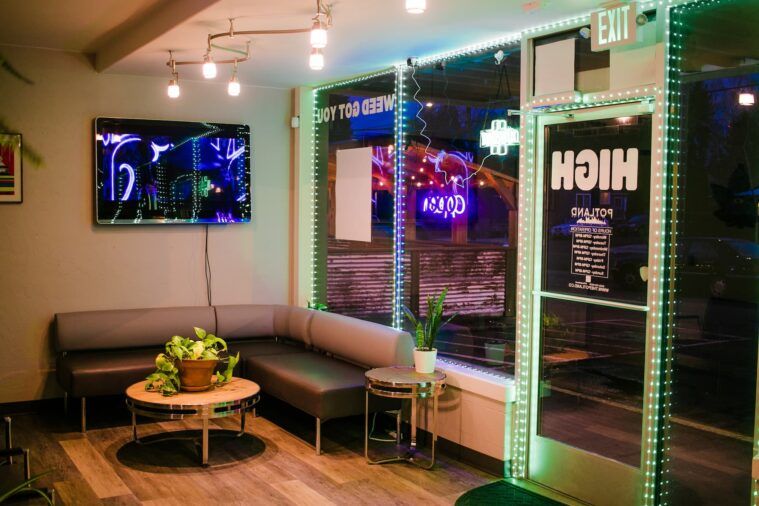 When you started as a delivery service, was the walk-in shop always part of the plan?
Yeah, I think my goal was to eventually get into a brick-and-mortar. At first, it was just kind of the cheapest entry into the market. Just getting my foot in the door coming from the traditional market. Delivery was the easiest entry … we rolled that into having the store.
Before we started, you mentioned that you're trying to cultivate a quality dispensary here. What does that mean to you?
Yeah, I mean, to me having a quality dispensary … I think first and foremost is connecting with the customer and the patients. It's kind of weird being recreational now, but in my opinion … the majority of Cannabis sales are still focused on the patient's needs. So, I think connecting with the patients and getting them quality medicine and flower at an affordable price is our number one thing. Number two is staying up with fresh flower all the time. We always try and offer the freshest flower to the customer and make sure you're getting the best quality for the price.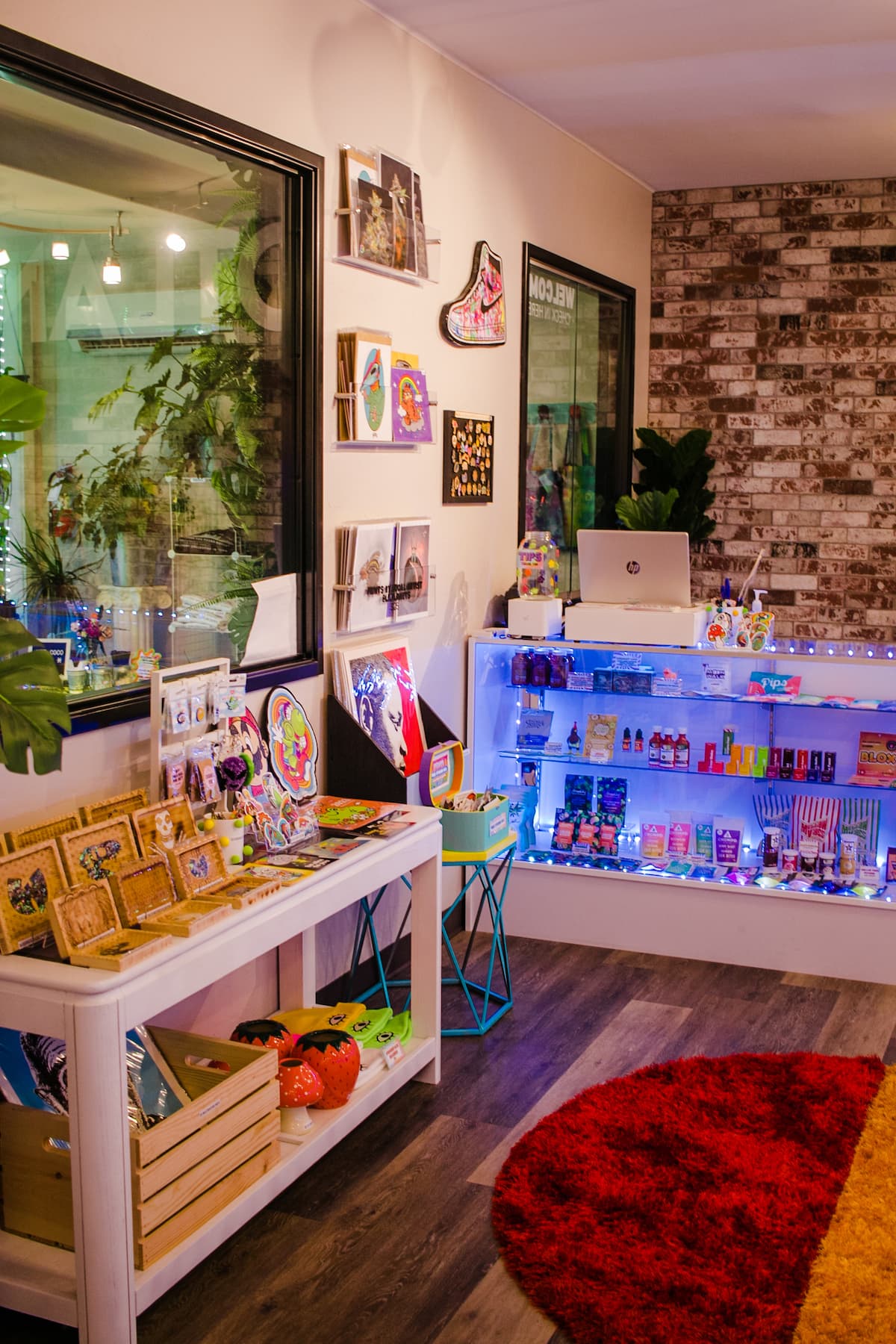 What's it like having a physical location now? How much would you say you're catering to this specific neighborhood?
Quite a bit. We still stick with that mantra from delivery and carrying a wide variety of products. Since we've grown into the storefront, we're carrying even more products and that helps cater to the neighborhood as well. It's just nice having the space where we can stock everything we want to carry.
It's great to see a shop with so much quality hash and rosin on the shelf. Are there any producers or products you want to shout out?
There are five that I have enjoyed a lot. And I've reached out to all of them to do collaborations. J&S has a box coming out with all five of these producers' single-source flower and rosin rolled into donuts. We got Eastwood, Grape God, Archive, Nelson and Co, and B.A. Botanicals to all contribute. That's the top of my list of people I enjoyed working with and products that I personally enjoy.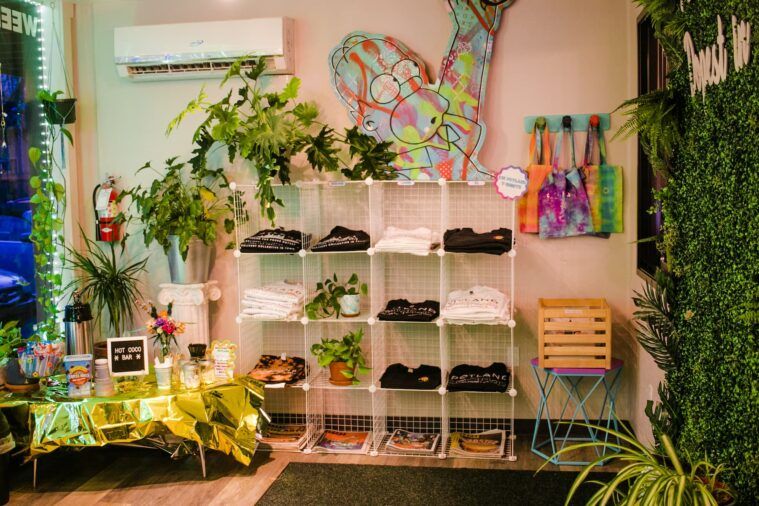 What else is on the horizon that you'd like to share with LEAF readers?
We have a lounge opening soon next door where we'll probably have a barista coffee lounge in the mornings and then open it up to private parties and events. We want to make it a community spot where people can come watch a game or get their daily cup of coffee. We're gonna have a little outdoor patio that's fully enclosed, so you can sit outside and enjoy consumption as well. We're going to bring a vibe to our new space that we haven't seen with any other private lounge.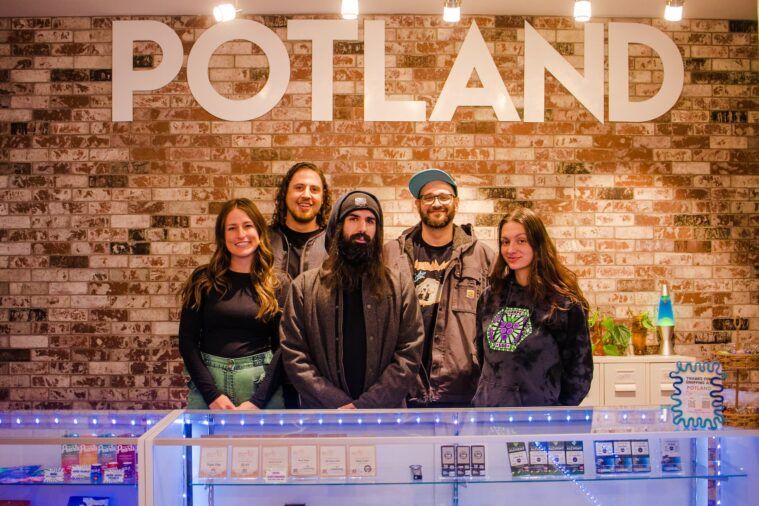 Anything else that makes the Potland stand out from your average pot shop?
I mean, I think really just getting it out there that we're independent mom-and-pop owners – just myself and my wife. We have no outside investors. It's just all the hard work and sweat equity that we put into it. We see it kind of growing into what it is and want to keep putting our energy into what is working. Hopefully, things keep flourishing and it allows us to branch out even more.