Southern California dispensary chain March and Ash has come a long way from its first location in Mission Valley, a nondescript neighborhood in San Diego best known for its big box stores and now-defunct Qualcomm stadium. Opened in 2018, it was started by a group of childhood friends who grew up in the backcountry outside the city. It was expected to be their only location, but their success convinced them to open another in Imperial, across county lines.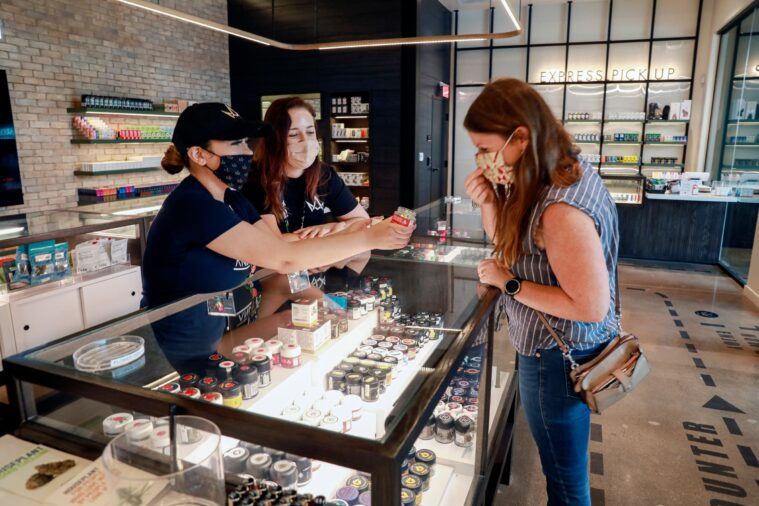 Today, the mini-chain boasts four locations – the newest two are in Vista, which is in the northern part of San Diego County near Oceanside, and City Heights in San Diego proper. Three additional locations are coming in late 2021 and early 2022, all in the South Bay area of San Diego County: two in Chula Vista and one in Imperial beach. A large cultivation site in Imperial is also slated to open soon. It will be the brand's first foray into growing Cannabis.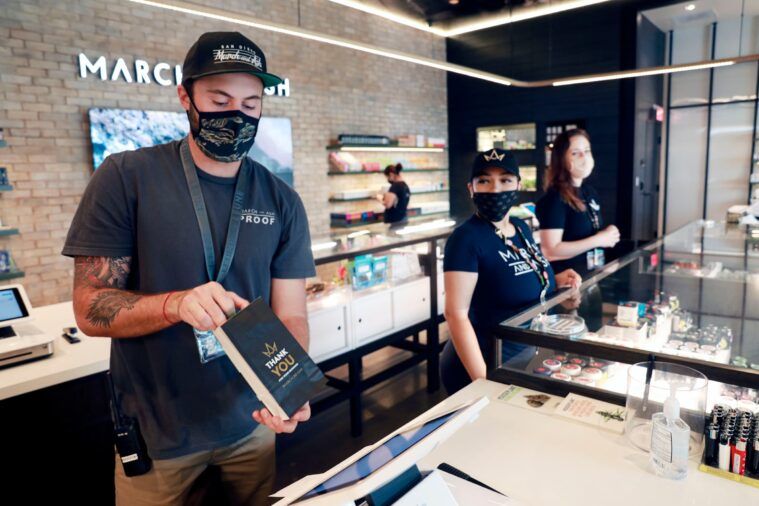 March and Ash is known for a few things in its hometown of San Diego. First is the sharp design of the stores, which feature clean finishes and a modern aesthetic. In my experiences at their stores, their staff is also extremely knowledgeable and helpful, often more so than budtenders at other dispensaries in town. They are also known for being one of the few union shops in the city, having recently ratified a contract with UFCW Local 135. That makes March and Ash employees part of the first wave of pot shops to unionize, which offers employee benefits like paid vacations and revenue sharing options – none of which existed for Cannabis industry workers until very recently.
Another reason I always send people to March and Ash is that they genuinely have one of the best selections of California brands out of any dispensary in the area. When Seth Rogen's Houseplant debuted in San Diego after being released in Los Angeles, March and Ash got the drop and no other dispensary did. Wonderbrett, which is only sold at one other San Diego dispo, is also found there. They also carry premium brands like 3C, Alien Labs, Farmer & the Felon, Cannabiotix, No Till Kings, Maven and THC Design, among many others both large and small. Concentrates are also stored in a top-of-the-line custom terp fridge that customers can look into from the outside, like a giant humidor in reverse. In a city that many distributors and brands skip, having a dispensary that routinely gets the high quality and flashy stuff is a big boon for customers.
March and Ash is also committed to being a good neighbor. In the City Heights neighborhood of San Diego, March and Ash participate in community cleanups and funding enhancements. In Imperial, community development fees have helped build a new teen space area in the city's public library. March and Ash also support UCSD research initiatives, and at certain locations participates in a program that offers discounted products to cancer patients who wouldn't otherwise be able to afford them.
Overall, March and Ash has a more sophisticated vibe than the average mom-and-pop dispensary, but it's definitely not too fancy to feel out of reach. The employees at all locations are friendly, they seem to enjoy working there, and they are always psyched to chat some of California's best weed products. True to being in San Diego, the experience is laid back and comfortable – like buying weed should be. The marker of March and Ash is its quality, whether the brand is a cult favorite or a flashy celeb release.