The Artist Tree is a collective of six stores serving the greater Southern California area, including Fresno, Riverside and Beverly Hills. A short 12 miles from Los Angeles International Airport on iconic Santa Monica Boulevard, their West Hollywood store has been serving the community for four years this October.
In WeHo, an area that's known for beautiful dispensaries, this store manages to make an impression by being part gallery, part garden store, and part radical restaurant space. Warm and welcoming with vivid, eye-catching murals and live Cannabis plants you can visit, dispensary manager Meghan Pool says this is a store that's proud to be both a community resource and a tourist destination. When every jar is full, she told us the store holds an impressive 94 strains of Cannabis, along with a diverse selection of vapes, edibles, topicals and concentrates.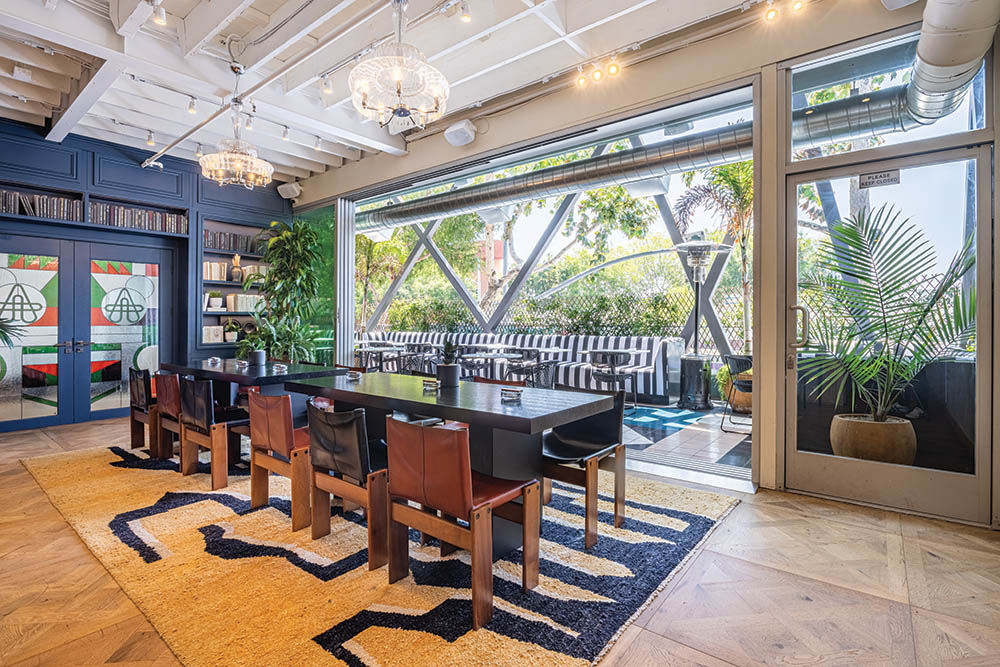 The Garden
As soon as you enter the store you're struck by the appearance of a glass cube behind the counter filled with Cannabis plants of all different sizes. The Artist Tree has a designated staff member that tends the garden and makes sure everything is humming along – especially since visitors are encouraged to head inside the walled space to take pictures. Thanks to a partnership with Purple City Genetics, they offer customers a wide array of seeds, clones and even teen plants for the at-home grower.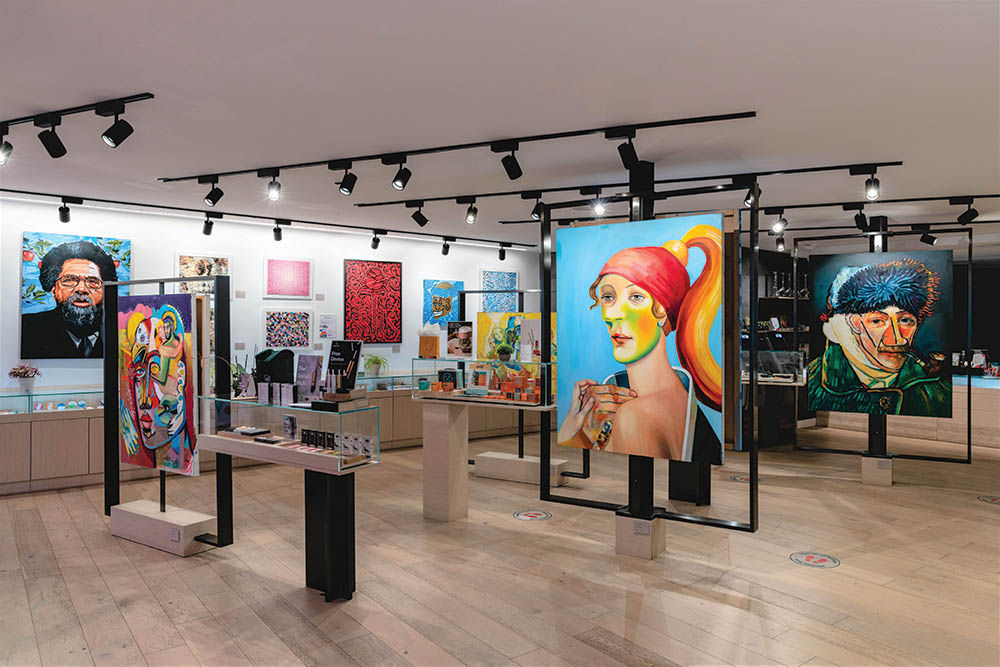 The Art
The relationship between artists and Cannabis has always been a close one – but this store takes it one further by setting them side by side on the shelf. Along the walls you can find an impressive array of local art, with 100% of each sale going to the artist with zero gallery fees. Every four to six months, their in-house curator rotates the shows between this shop and their two other nearby locations in Korea Town and Downtown. Shows range from group exhibitions to solo works, and all artwork is purchasable by using the QR code under each piece.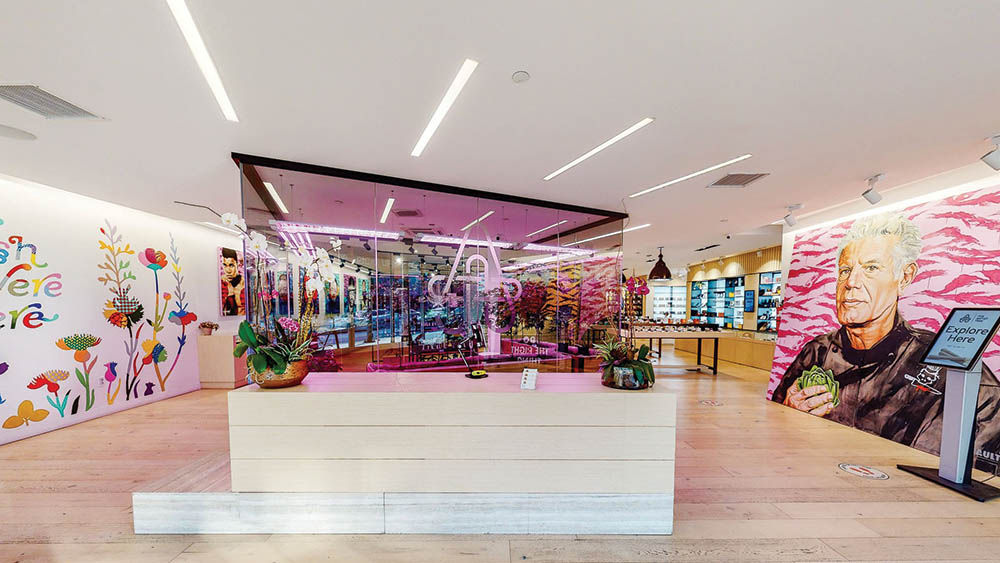 The Lounge
Located right above the dispensary floor, The Artist Tree operates one of only two official consumption lounges in Los Angeles County. Classy without being pretentious, the space is intended to feel more like a restaurant experience. Patrons are welcome to make a reservation or stop by to see if there is a free table, then have a consumption experience just like you'd have lunch … only with weed. Lounge Manager Sky Fairman knows Californians are used to smoking privately at home or inside a friend's house, but creating this safe space for people to enjoy what they're already doing, just in a social setting, is "a big part of dispelling the outdated mentality that enjoying Cannabis in public is a taboo thing." You can even order food and drink through a partnership with local eateries Fresh Corn Grill and Cookies & Coffee, giving hungry customers wonderful options to satiate stimulated appetites. From the bright oil paintings downstairs to the drag brunches upstairs, there's always something to grab your attention at The Artist Tree West Hollywood.
Address: 8625 Santa Monica Blvd, West Hollywood, CA 90069
Hours: 6AM-9:50PM Daily
Phone: (310) 461-4134
Web: theartisttree.com/dispensary-west-hollywood
Social: @theartisttree