Located in an unassuming business park in the Bellevue neighborhood of Santa Rosa, The Outpost is a clean and classy little pot shop that specializes in quality flower and solventless concentrates. First opened in April 2021, it's one of Sonoma County's newest dispensaries – but its pedigree dates back over a decade.
Owned and run by a group of legacy operators – including most notably, Drew Coggio and Eliot Papas of Green Dawg and Purple Star MD owner Victor Nguyen, among several others – The Outpost is not as large or flashy as some of the other dispos in the area. Rather, the shop is big on offering a friendly, low-key experience and enough selection to give its customers a variety of great options without the overwhelming shelves. Focused on curating a unique menu with a price point for everyone, the shop's manager/buyer, Curtis Ducart, aims to balance the shop's offerings.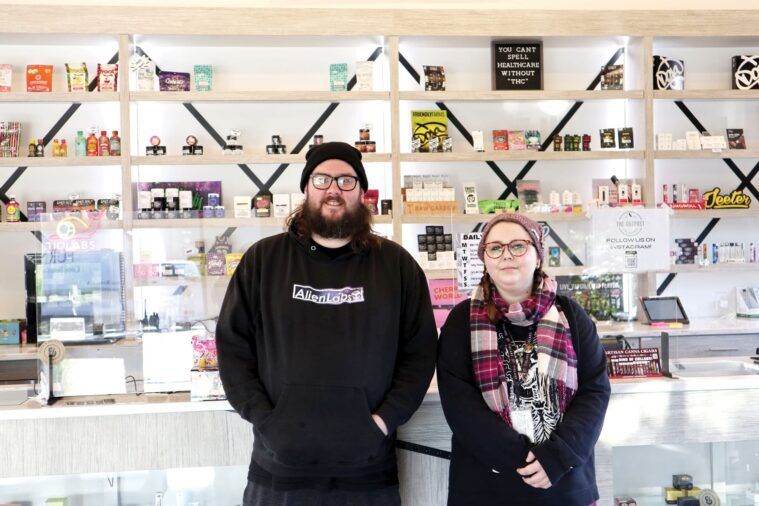 "We want to be competitive and compassionate – not overpriced and trying to make every buck we can," he tells us.
To that end, The Outpost offers an array of ways to save and stock up, including daily happy hours and specials (such as Solventless Sundays and Shatterday Saturdays), and monthly promos like flower BOGOs and brand-specific deals. They even welcome first-time customers with a 20% discount on their order.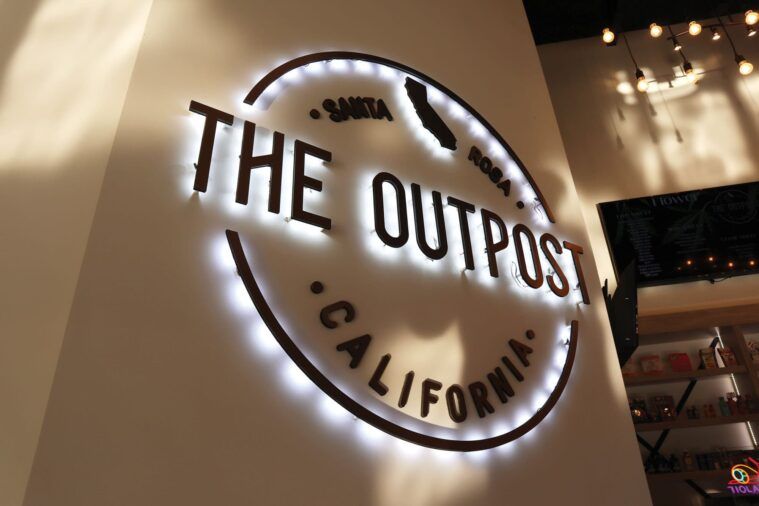 When deciding which brands to feature, Ducart focuses primarily on local and legacy companies – vetting each one thoroughly.
"A lot of them are local or based out of Sacramento, which is where I'm from," Ducart explains. "I've been buying for almost 10 years now, so I'm familiar with a lot of these brands and have connections with them. I try to highlight legacy producers instead of brands that are just jumping into the game … to support the good people who have been doing this for a long time."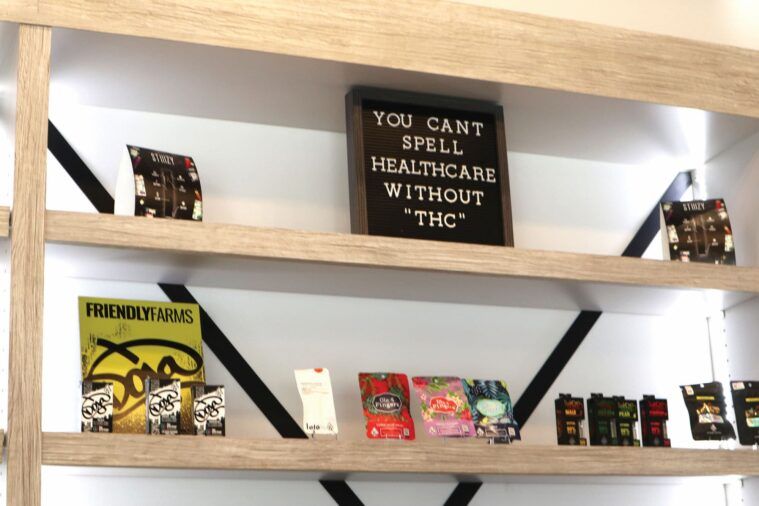 It's these relationships that've led to 50 or so different brands, including Connected Cannabis Co., Doja, 710 Labs, Turtle Pie, Blueprint, Fig Farms, Panacea and of course, Green Dawg, to adorn the shelves at The Outpost. Many of these legacy companies, in turn, also support the shop – particularly when they hold events in the parking lot outside (such as the one they hosted during Hall of Flowers last October).
"We throw a lot of events out here, and when we do, we get a ton of support from cool legacy brands that come out and have a lot of fun with us," says Ducart. "We have vendors set up booths outside, we usually do food and DJs, and we allow people to consume outside. Because you know – no one wants to come to a weed party they can't smoke at."
According to Ducart, city officials have been "standoffish" when it comes to consumption issues – but their neighbors don't seem to mind.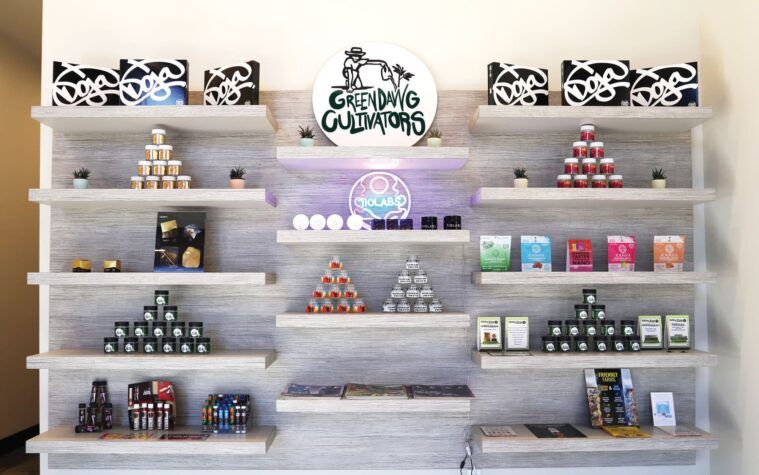 "Our neighbors are great," he says. "We always make sure that we're very open with them about what we're doing, and they usually come out to join us – get some food, hang out and everything."
For Ducart, these events are just a natural extension of the shop's philosophy.
"The goal of The Outpost for me, since I took over the shop, is really to keep Cannabis culture alive here," he explains. "I feel like many dispensaries are a little stagnant and uptight, but we like to have fun – we just want everyone to have an enjoyable experience and leave happy."