We sat down with Matt Chadwick from the Top Crop group to talk about the humble beginnings behind one of Oregon's most popular dispensaries.
Tell us how Top Crop Ontario got started.
We started the Eugene shop with myself and a group of my best friends I grew up with since I was about hip-high. We had a long-term friend, Kevin Miller, owner of Frost Factory – he's been growing weed for a long time and had been planning on opening a dispensary. His hands were a little bit tied trying to balance the grow and a new dispensary, so he proposed the idea of us coming to Oregon from Idaho and helping open up a shop. So, that's exactly what we did. We all moved down here and started at the Eugene location back in October of 2018. Shortly after that store was up and running, I was looking at other markets to expand into. That's when we heard that Ontario was looking to lift the ban.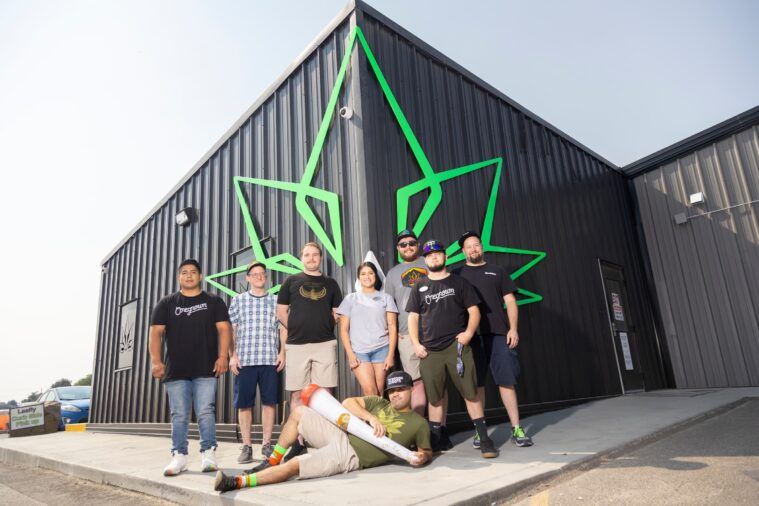 Once the team decided to take a look at Ontario, how difficult was it to find the space you're in?
Very difficult. I drove out to Ontario and spent four or five days looking at properties. It's a small town with limited zoning. I just kept pressing. On the last day, I was ready to leave and go back to Eugene empty-handed. I went into the city planning department and bugged the clerks about what might be available – after over an hour of digging they finally passed me Mike Hannigan's number. It was literally one of the last locations left that worked within the proper zoning for Ontario. I shot him a phone call immediately. The next day we started our relationship with Mike, now he's an equal partner. He's been with us now for over two years. At this point, 'Uncle Mike' is just part of the family.
How does Top Crop stand out from Ontario's other shops?
We're a flower-focused shop and a lot of the top-shelf that we stock is exclusive to us, built on the relationships we had through the original store. On top of that, we've taken the standard pricing from the west side of the state and brought it out here to the Idaho border. We are just giving the customers what they deserve – top quality products at a reasonable price. From the beginning that has created customer loyalty and turned a lot of those customers into regulars. Now we typically see over 1,000 customers on a busy day.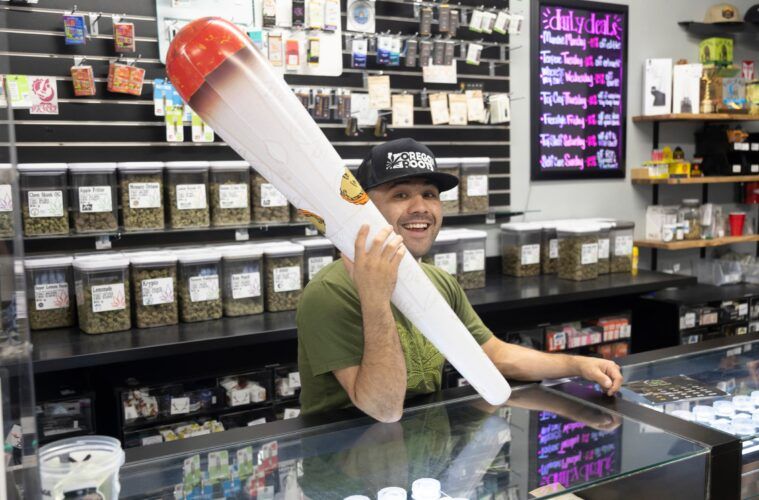 How do you handle that level of volume and still connect with individual clients?
We learned this from the Eugene shop. We want to create an interpersonal relationship between our staff member and the customer. The same budtender that greets you carries you through the entire transaction. Our standard ticket time is relatively fast, but we don't pressure anybody. Sometimes those transactions can go 30 minutes because those customers are coming in not only to seek high-quality products, but to better understand those products.
What would you say is the secret to the shop's success?
We're a family-owned business run by a group of friends. We all come from the black market era and we're stocking the same products we enjoy ourselves. My jars at home are filled with herb by Evan's Creek, Frost Factory and Left Coast – and that's exactly what you'll see on the shelves at the shop.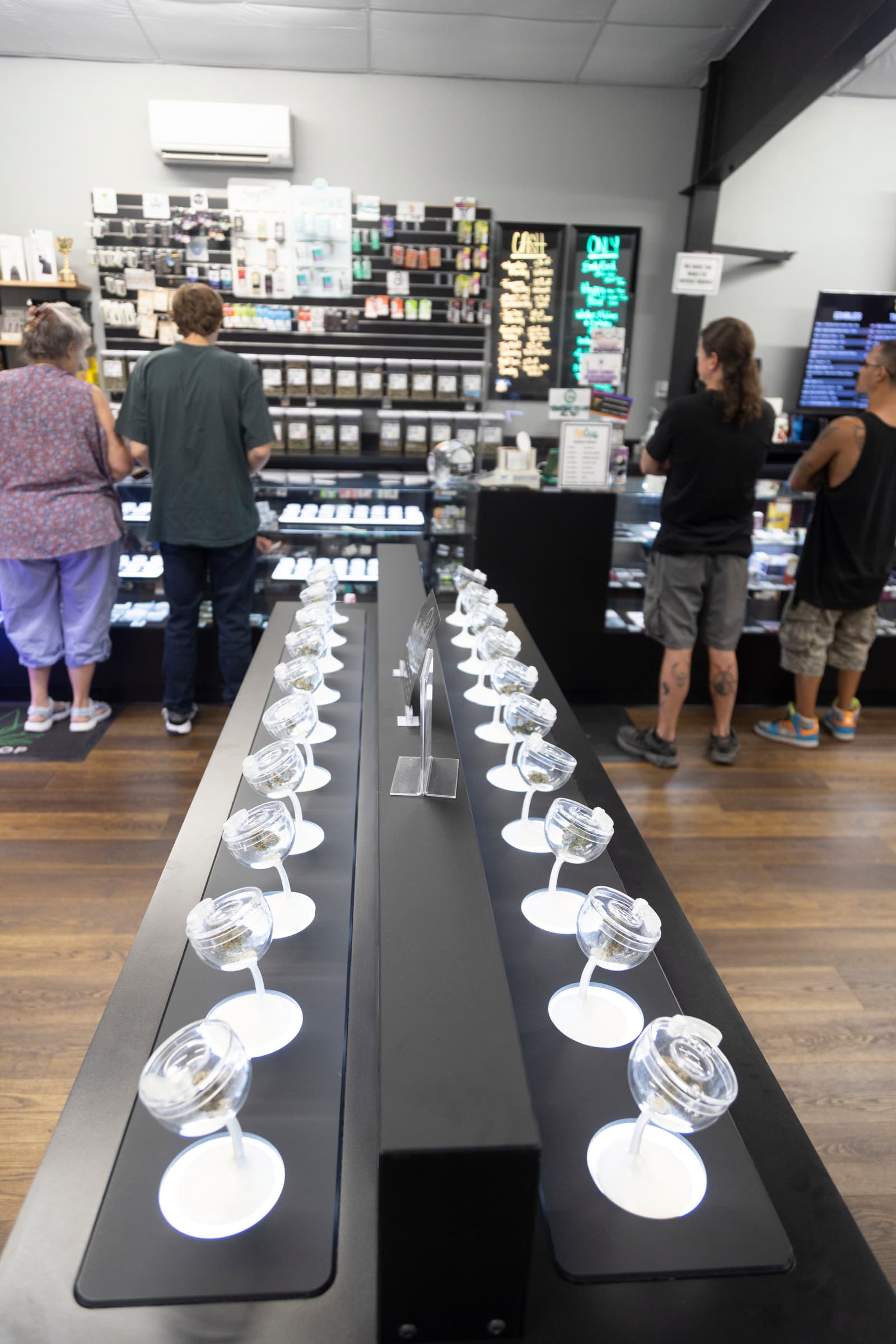 We're a close group, too. We don't outsource individuals for management positions – we develop and train them from within and bring them up. So we have a lot of opportunities for the loyal people who stick through it with us. That feeling of family is the reason why our shops have done so well. Ontario isn't just an opportunity to help build our company, it's an opportunity to build up this community and share what we do best.