Wild West Emporium is the epitome of a neighborhood shop. At first glance, it might seem like any other clean dispensary, but it didn't take long talking with the owners and managers to see what makes this place stand out.
Speaking with Lucia Lewis about what makes the shop tick, she mentioned that they hire a diverse group of folks and then allow their abilities to shine. Walking through the door and seeing a familiar friendly face is one of their secrets to running the sort of shop that customers return to time and again. It's the perfect place to pop in for a pre-roll or stop in to pick the budtender's brain and see what's new.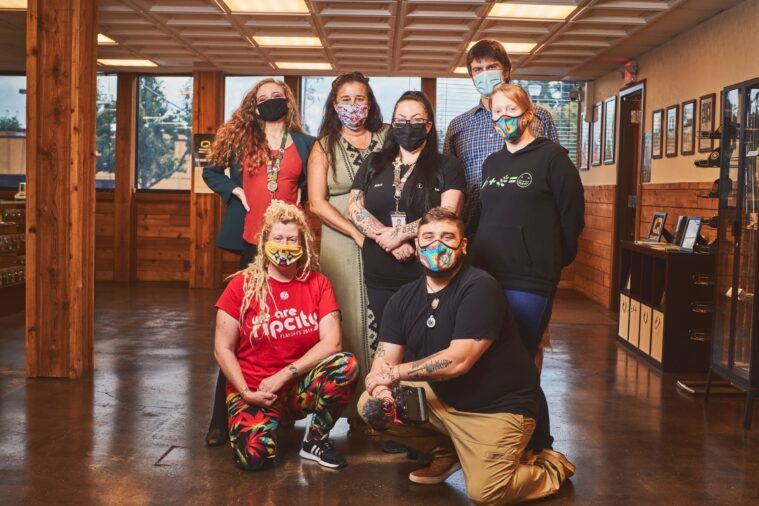 Customer service is clearly a priority for Wild West. "We want the customer to feel taken care of," Lucia added. "We serve a lot of locals who have other options and we've turned them into loyal customers – I think it's because we're down to earth. We don't strike that corporate vibe and people connect with that."
With a little something for everyone, Manager Betsy walked me through the shelves of flower boasting over 40 options. There's a wide variety of terpene and cannabinoid profiles, and the selection of jars is easy to lose oneself in while admiring the selection. Manager Ben made sure to mention the deals they offer. "We're always running new specials, monthly specials, daily specials," he said. "I see people walk out of here with even more than they thought they were going to get."
"We want to make sure we're taking care of the customer either way," added Betsy. "We have people that are coming in for two dollars worth of weed and two hundred dollars, and we treat them the same – we just want to get everybody stoned! We're not so much worried about the bottom line, as much as we want to make sure people get what they need."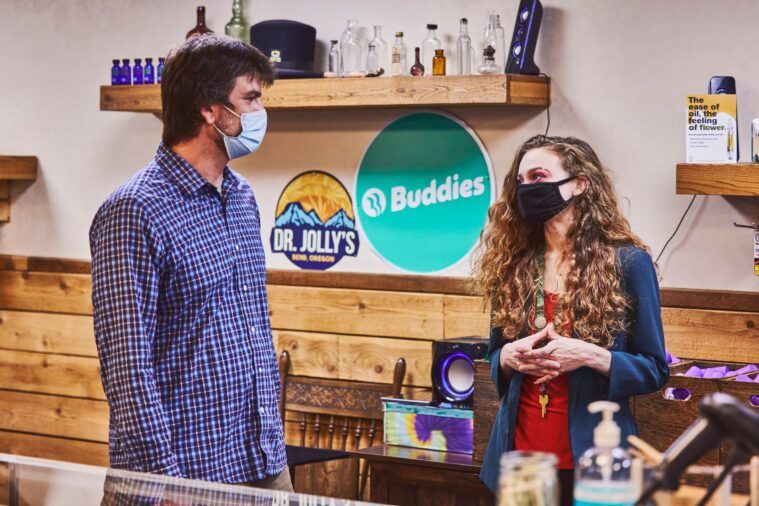 Beyond educational workshops for all of their customers, the shop is also focused on supporting the OMMP program and patients. As Lucia mentioned, they are ramping up a program to offer assistance and support for potential patients where the shops will help a few customers each month apply for their OMMP cards. Keep an eye out for more info, or mention it to the Wild West budtender the next time you stop in.
Everyone I spoke with mentioned the where-everybody-knows-your-name vibe that the shop has worked hard to cultivate. Lucia is humble about that, and offered that it is just her and her team's approach to being a dependable neighborhood stop. "It's a simple plan if we can stick to it," she said. "Treat your employees good, get quality products, good prices, and offer great customer service." From the familial atmosphere between the employees and the big smiles and bags leaving the dispensary, I'd say the plan is working.
Product Reviews
Strawberry Banana Live Resin
Quantum Alchemy
Potency: THC 78.2%
Extracted from their in-house garden, Quantum did an excellent job preserving the flower's profile in this concentrate. Lightly colored and buttery smooth, the texture makes it a dream to scoop out onto the dabbing tool. The extract vaporizes nicely on quartz and wipes away clean. Flavors of tropical fruit are right up front and a sweet exhale accompanies it. The effect is upbeat and functional – ideal for dipping into now and again throughout a busy day.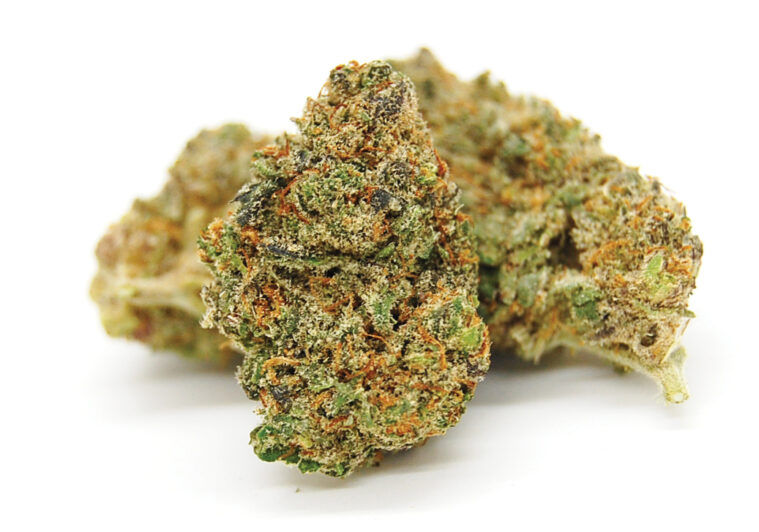 Apricot Octane
Quantum Oregon
Potency: THC 20.22% | CBD .06%
Bred by Compound Genetics with some of their most renowned genetics, Apricot Octane is that perfect combo of fruit and gas. Those who dislike typical sour-orange profiles should give this batch cultivated by Quantum Oregon a shot. While there is a note of citrus, it lacks the sharp eye-watering note that a bag of Tangie might have. Instead, you get a sweet and round fruitiness that isn't quite apricot, but has a pleasant, fresh citrus flavor that carries through to the exhale. Breaking up the flower releases plenty of those gassy, fresh OG notes to accompany the citrus. Easy burning and flavorful, this flower performs well in a joint. The effect is a bit spacey and long-lasting, great for pre-gaming your return trip to the movie theater or zoning out in the passenger seat on a scenic car ride.