Zuni Farm Stand, lovingly named after the childhood nickname of the owner's wife, is located just on the outskirts of Grant's Pass in the Redwood area. Only a 10-minute drive from downtown, Zuni upholds its farmstead name by offering fresh flowers in a rural setting right down the road from the Zuni Farm. The dispensary opened on October 8, 2022, and already has a customer base of locals that love both them and their carefully-curated flower selection. 
"The farmstand concept, or part of the retail concept, was not only to be able to buy Zuni products directly, but also to create a unique consumer experience like a farmers market where people can get to know who is growing their weed," explains owner Michael Horner. "We want to give the farmers a chance to tell their brand story to our customers and build more direct-to-consumer relationships."
One unique attribute of Zuni Farm Stand is that it has a Feature Farm Wall to showcase its vendors. Located immediately to your right upon entering the building you'll find it highlighting one company at a time, creating a space for producers and processors to tell their stories.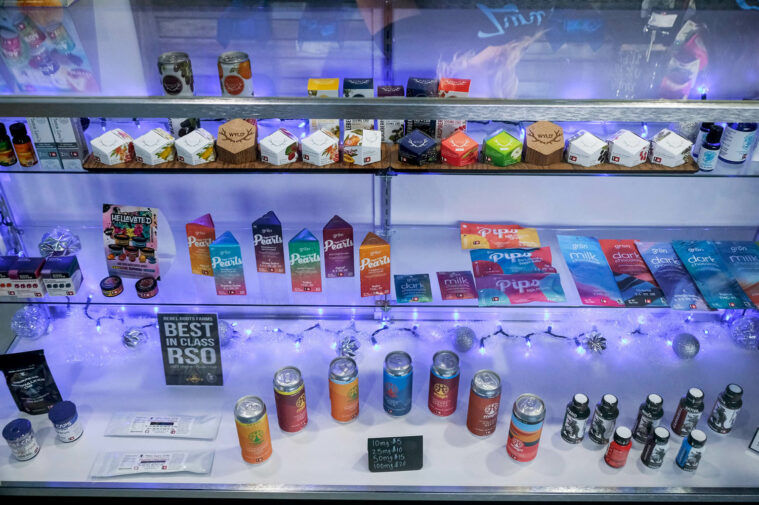 While checking out their feature wall, I learned that Jennifer, aka Zuni, is working on another section to share their story. She has pictures of herself as a young kid carrying five-gallon buckets up the side of the hill that they want to share. The wall will include pictures of her parents sitting around trimming weed and album covers from the '60s and '70s. "We WANT to tell the story. We WANT to be the heart of Cannabis and the heritage industry," Michael exudes.
When I asked if they had a motto or mantra, he instantly looked over to Sam (one of the budtenders) and asked, "Hey Sam! What's our mantra?" She turned to me and asked, "What are you smoking on today!?" This interaction was the perfect segue to a conversation about their flower selection, where every option they presented to me was gorgeous and bursting with terpy excellence.
"The backbone of a good dispensary is a great flower selection," explains Michael. And with the wonderful group of lady budtenders I met while perusing their selection, there's no doubt that they'll help you find the perfect flower for you.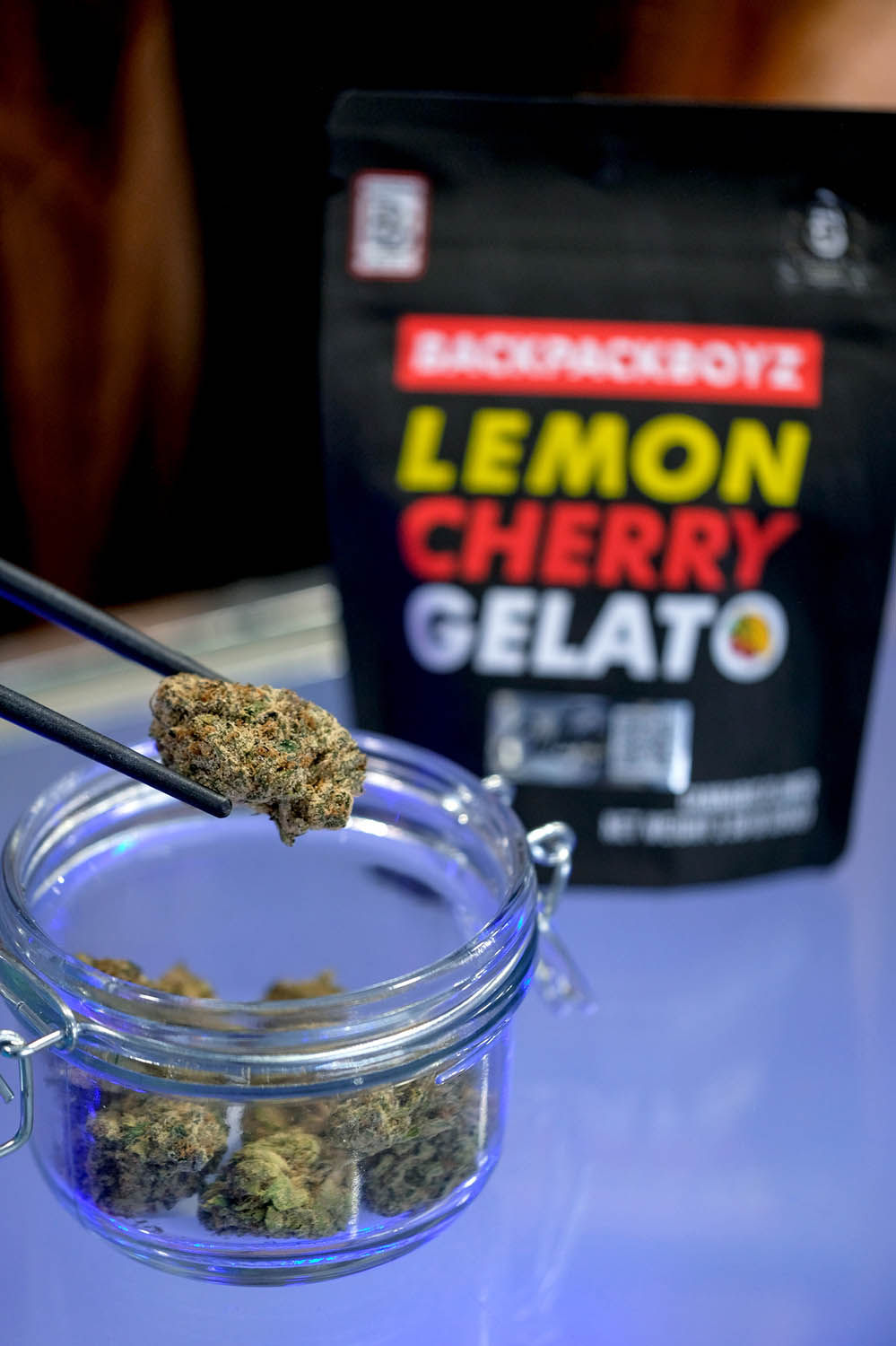 Savanna worked at Zuni Farm and always wanted to work at a dispensary, so when Zuni Farm Stand came to fruition, she took her knowledge from the farm and directed it to the storefront – where she is now the intake manager. Savanna and Sam were the first employees at Zuni Farm Stand and helped build the very store we visited.
While they don't currently have their medical endorsement, they offer a discount to patients and are working on getting their medical endorsement from the OLCC. "We are strong supporters of the idea that this [Cannabis] is hands down the best treatment for returning warriors with PTSD," Michael explains. Putting their money where their mouth is, Zuni kicked off its Veteran's Day by donating 25% of the weekend's proceeds to the Wounded Warrior Project.
"In a world of 10-second sound bytes … people may not even know this about themselves, but we are all craving the genuine," says Michael. "If we can be genuine and create that experience for people, then we will be successful. The caveat to that … I have to do what I said, I have to be genuine, I have to be real and care about what we are doing and the people that we are serving. If we do all of that, then success is a given."