DoubleBlind is a magazine, but it's also a vision. Co-founded by friends and reputed journalists Madison Margolin and Shelby Hartman in 2018, the project was the culmination of a mutual admiration the two shared going back to their days as classmates at Columbia University's Graduate School of Journalism. Following stints in which both worked as Cannabis columnists for LA Weekly, Hartman approached Margolin with a wild idea: a biannual print publication slash digital media company inspired by and in service to psychedelic medicine. Now at work on the magazine's fifth issue (out in June), the pair spoke with California Leaf about their goals for DoubleBlind, the challenges of offering virtual mushroom growing courses, and what it means to have two women at the helm of a magazine focused on psychedelic medicine.
What's the origin of DoubleBlind?
SHELBY: Madison and I were both very passionate about psychedelics and we were both reporting on psychedelics for a bunch of different outlets like Rolling Stone and Vice. I had the idea when I was meditating in my apartment, in November of 2018, that I wanted to start a psychedelic magazine – and then I just called Madison and asked her if she wanted to do it with me.
How did you shape what the focus of DoubleBlind was going to be?
MADISON: Psychedelics are the centerpiece of what we write about but I always like to say that psychedelics – and Cannabis, for that matter – are just ways of talking about everything else in the world. Whether it's social equity, environmental justice policy, science, spirituality, queer culture, feminism, indigenous culture – whatever it is, psychedelics are our launching point to talk about all of these other things. DoubleBlind is not the first psychedelic publication, but the psychedelic publications that were already out there were catering to deep-state psychonauts – the 'stoners of psychedelics' or whatever. But there are, of course, people who read psychedelic content on Vice or Rolling Stone, and maybe they want to go deeper. We're trying to exist at an intersection between the Rolling Stone-style of psychedelic content and the more esoteric stuff. We range in what we offer, from beginner content like 'How to Take Mushrooms' to other stories that expose readers to issues prescient in this time in psychedelic culture.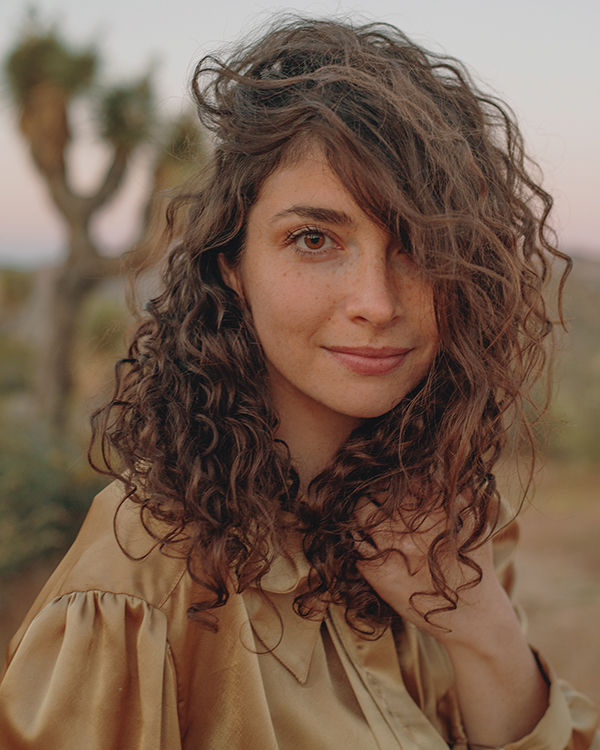 Collectively, where would you say we're at in terms of our understanding and educational level concerning psychedelic medicine?
S: I would say that there are still a lot of people who don't understand what we might think of as the fundamentals of psychedelic therapy and psychedelic medicine. Madison has this saying…
M: Basically, 'set and setting' should be as essential to the conversation about psychedelics as 'don't drink and drive' is to alcohol.
S: Obviously, the number one thing that everyone wants to know is where they can get the drugs. Unfortunately, we can pretty much tell them just about everything but that. And that's a very real barrier for people, which is something that I often forget. We're living in Los Angeles – the center of ayahuasca globalization and true underground shroom chocolates – so we forget that there are people all across America who literally don't even know where to get shrooms or how much to take if they do get hold of some. At DoubleBlind, we're very devoted to harm reduction. We're also very clear in saying that psychedelics are not for everyone and they're not going to solve all your problems. However, if you do choose to do a psychedelic, here's some information on how to make sure that you are doing it in a way that is safe and that you feel supported.
Suffice it to say, a new print magazine focused on psychedelic medicine with two women running the operation is a desperately needed breath of fresh air for journalism. What has creating this business together meant for you?
S: I have definitely had the experience, in all kinds of newsrooms, whether it be major network newsrooms, legacy newspapers, or smaller startups within the Cannabis space, where there was an undercurrent of toxic masculinity happening there. There is that classic thing that happens where you might be invited to sit at the table, but you can tell no one's really fully listening to you and it just doesn't feel good. At DoubleBlind, we're really committed to having a culture where everyone on the team feels respected and heard. Sure, people have their roles, but there's no hierarchy. In terms of the women thing – and maybe I'll get into trouble for saying this – but I guess what comes to mind is that I find women to be very gentle and very open-hearted. I really love working with my co-founder, as a woman, but we also have so many women on the team, as well as a number of female writers.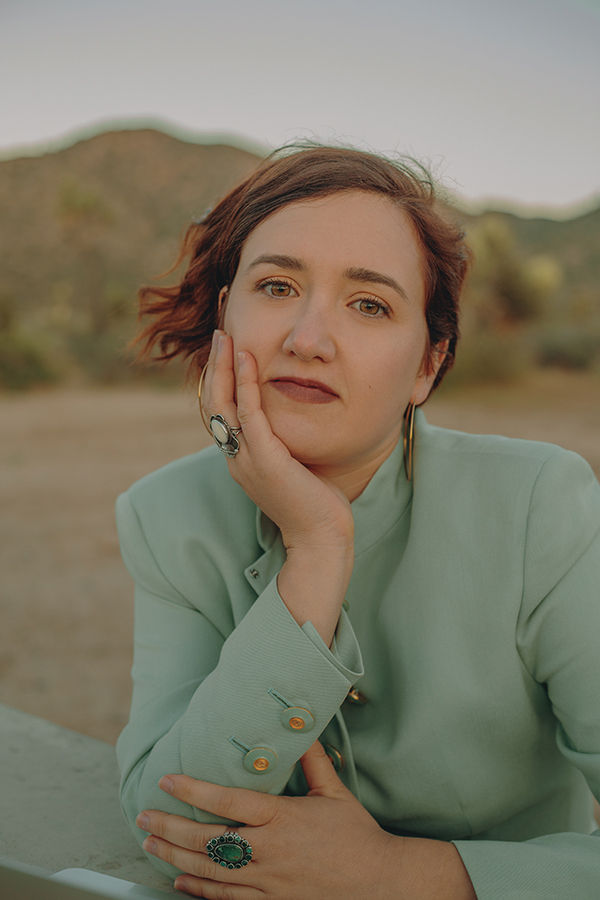 In terms of hosting virtual courses on mushroom growing, what was the vibe like?
S: We've now had over 1,000 people around the world grow mushrooms with us and they've just fallen in love with the process. It's been so amazing to see this beautiful community of people go from not knowing how to grow mushrooms, to now being totally hooked on it and wanting to take their mushroom growing to the next level. We partnered with these three really incredible mycologists – Dr. Kay Mandrake of "The Psilocybin Mushroom Bible," Darren Springer and Caine Barlow – and the three of them are basically going to be teaching people stuff like how to create their own library of mushroom genetics, which completely cuts the spore syringe uncertainty out of the equation.
What other content is DoubleBlind offering?
M: We already had a mushroom course, but now we have a 101 and a 102 – which is the deeper cuts, essentially. People can also still get our Psychedelics for Personal Growth course. We also have courses which piggyback off of that to focus on how to do specific psychedelics.
S: We also have two webinars a month. We've had ones with Paul Stamets, Alex and Allyson Grey, James Fadiman, Rick Strassman – who spoke about microdosing and DMT, and all kinds of other things.
But the idea is to offer the information, not convince people to get on board?
M: Right. Our goal is never to proselytize, but we're also not trying to speak to people like we're on the message boards of Erowid – we're not going that deep. It's not about trying to get square people to be into psychedelics, but if you're the type of person who maybe took MDMA once at Coachella and now you're hearing that MDMA is also really good for PTSD, and you want to know what that's about? Then come to DoubleBlind!