In 1938, Adam Boyd's grandfather immigrated from Ireland to California in search of the elusive American Dream. However, life in America wasn't as Boyd's grandfather expected. Chasing rumors of gold-filled streams, he migrated north to Alaska in hopes of striking it rich. But, instead of finding his fortune, Boyd's grandfather found peace of mind in Palmer and settled on a 160-acre homestead.
A territorial marshal by day and potato farmer by night, Boyd's grandfather slowly began converting his homestead into a fully-functioning farm. Three generations later, the Boyds still live and work on the homestead, which has grown to 420 acres and includes a new kind of crop – Cannabis.
Although somewhat unorthodox, given his roots in potato farming, Boyd's transition into growing Cannabis wasn't entirely unexpected. For 10 years, Boyd ran the Point MacKenzie Correctional Farm, which houses over 100 male offenders and is one of the most coveted facilities to be assigned to.
"When I was trying to find workers, I would ask the inmates, 'Who in here is the best grower?' At the time, a lot of guys were serving time for black market Cannabis grows and things of that nature. I was trying to find those groups of people who knew a lot about plants," explained Boyd.
His instincts proved correct as the Correctional Farm was producing as much as 3.3 million pounds of agricultural produce, and was delivering food to 18 correctional facilities and food banks around the state.
"It's something I'm really proud of accomplishing, and I think, in some ways, it put a bug in my ear about Cannabis farming," said Boyd.
The program's success didn't go unnoticed, so when a team of doctors was looking at investing in Cannabis cultivation, Boyd's name was already on the tips of their tongues.
"You know, I'm a farmer, and I love growing – it doesn't matter what the crop is," said Boyd. "But I am also a businessman, and it made financial sense to grow Cannabis. I went from growing potatoes on a large scale and making pennies on the pound, to Cannabis where I could make dollars on the pound."
Not one to do things on a small scale, Boyd jumped into the deep end with a genetic seed bank of over 1,800 strains.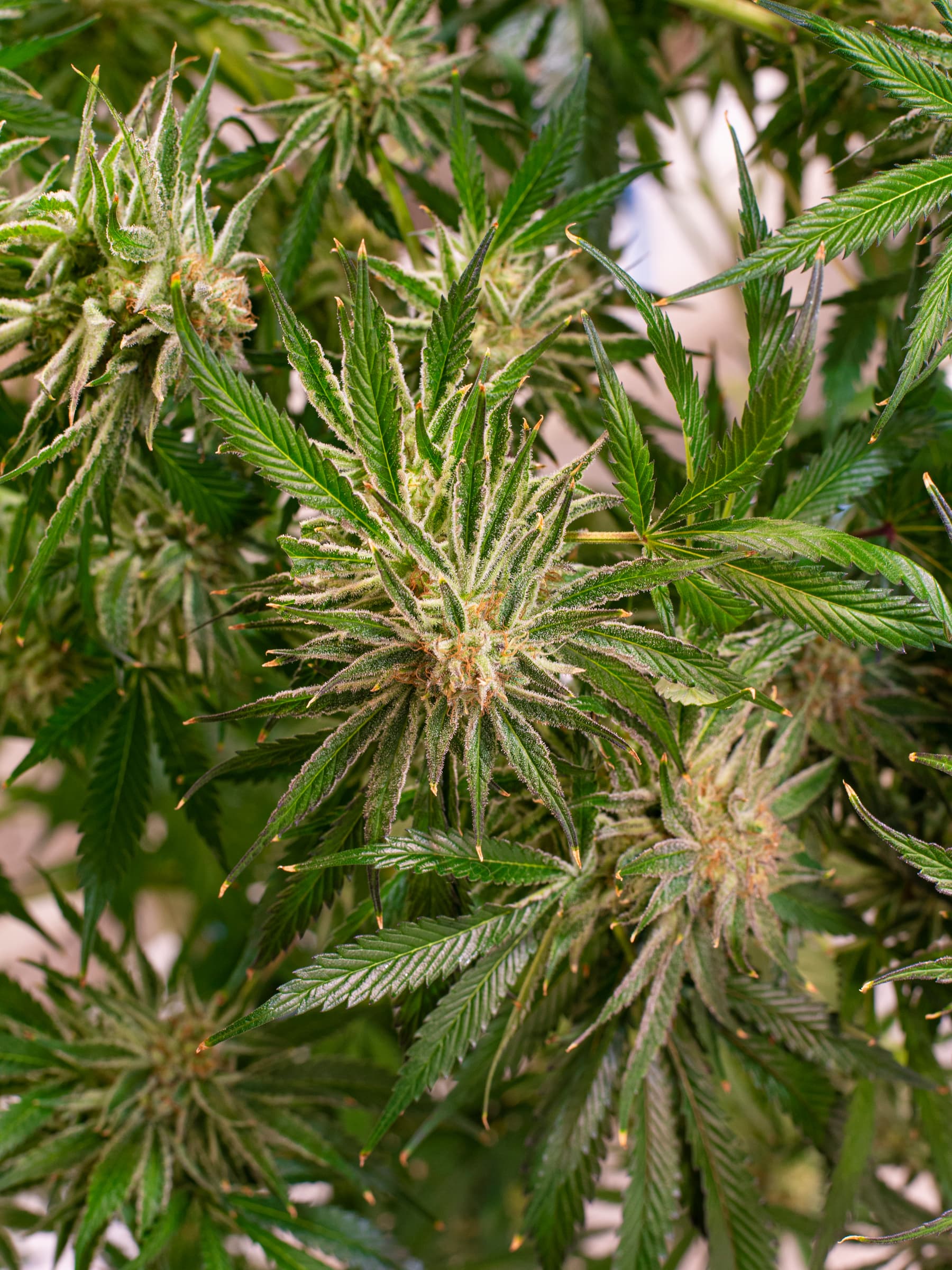 "I went into this with the idea that if I was going to do it, I wanted to have a lot of options," explained Boyd. "That was one of the benefits of having doctors for investors. They got into the industry because they believed that there had to be something better out there to help their patients. They were all for experimentation, so it gave me the opportunity to see how far I could push the plants. I got to 4.9% terps once, and I was really impressed by that."
The cultivation, Suilnua, translated from Gaelic as "new hope," took off like a rocket. In its first year of operation, Suilnua was producing over 100 pounds of flower each month and still had room for expansion.
"Going into this, I didn't know anything about growing Cannabis. But I did know hydroponics and the fundamentals of pushing crops to be their best. I just needed some time to learn how to speak the language," said Boyd.
Unfortunately, Boyd learned how to speak Cannabis fluently faster than the market could keep up. So in May 2022, after just under two years of operation, Boyd bought out his investors and found himself sitting on 500 pounds of unsold product.
"I never was a sales guy," said Boyd. "I always felt like a vulture walking into a store, trying to get people to spend their money on my products. So, I had to stop growing because I couldn't keep up with selling at the rate I was growing."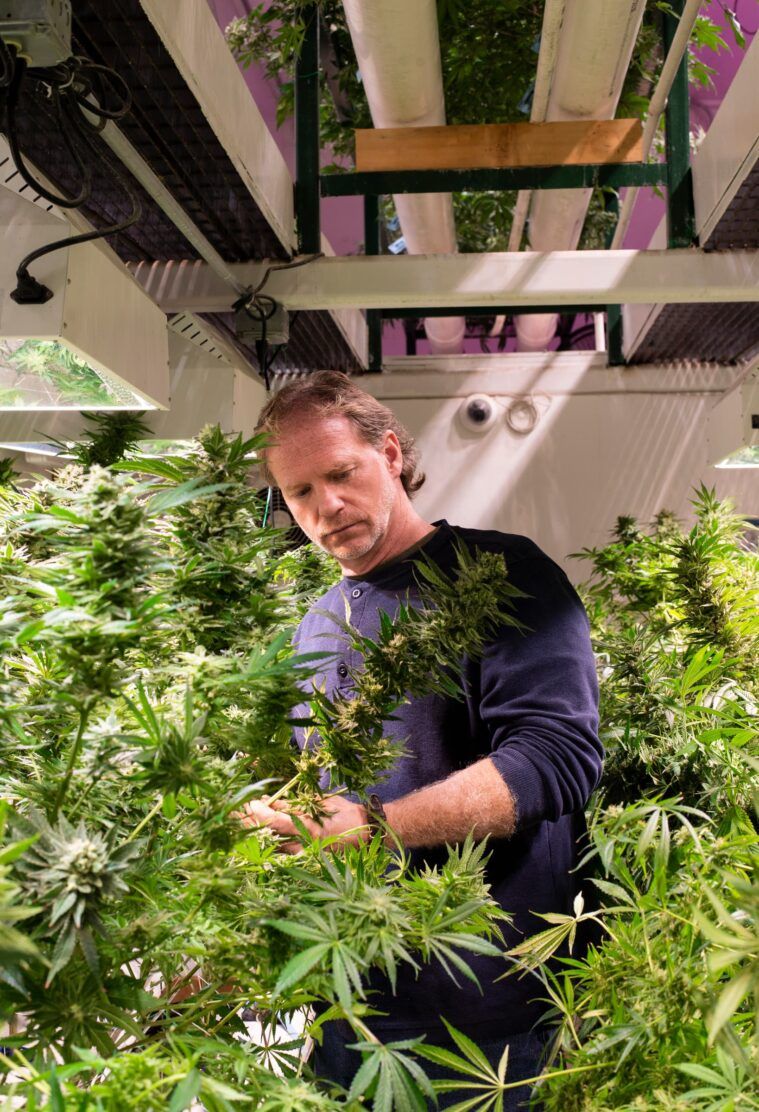 Despite producing strains like Super Lemon Haze and Scarlett Sunset that were bred specifically for their medicinal properties, Boyd saw the market going in a different direction than he was.
"We were really focused on terp profiles and [terp] percentages, but the market was looking for high [THC] numbers. So, there wasn't the same kind of demand as we thought there might be," said Boyd. "I think the industry matured really quickly, and now we're seeing the natural selection and attrition of businesses. Stores are realizing they need to own their cultivations to keep their products in-house and create a fully-realized brand. Cultivations are learning that they need to own dispensaries to justify paying the high tax rates."
Boyd has found himself in a difficult position without a dispensary of his own or the desire to shift from farming to selling.
"I was working to work, which is fine. But without the dispensary component, I wasn't making the money I needed to start paying for equipment replacements. And I wasn't going to take that money out of my workers' paychecks. There are just lines I won't cross," Boyd said.
Now, Boyd is looking for the next cannapreneur to take over the impressive infrastructure he built.
"I have created a turnkey operation, and whoever buys the license and leases the property will be able to hit the ground running. It's just a matter of finding the person who is going to do it," said Boyd.
While Boyd works to sell the remaining 150 pounds of cured flower, he is also turning his eye toward a new venture: bison husbandry.
"I've been growing bison for a while, and that market has really taken off recently because of food insecurity. So, I am hoping to add another 100 acres to my land so I can plant some rotational crops and focus on sustainably farming my bison," said Boyd.
Adjacent to his bison habitat, Suilnua waits for its new hope.