Harvest this year will be historic thanks to the first-ever release of authentic Chem Dog grown genetics released for the adult-use market in Western Mass over the summer and fall of 2022.
Since Massachusetts voters passed Question 4 in 2016, cultivators both old and new have taken advantage of the state's new home-grow law – with Cannabis becoming a popular crop to grow under the New England sun (or indoors in a killer tent setup).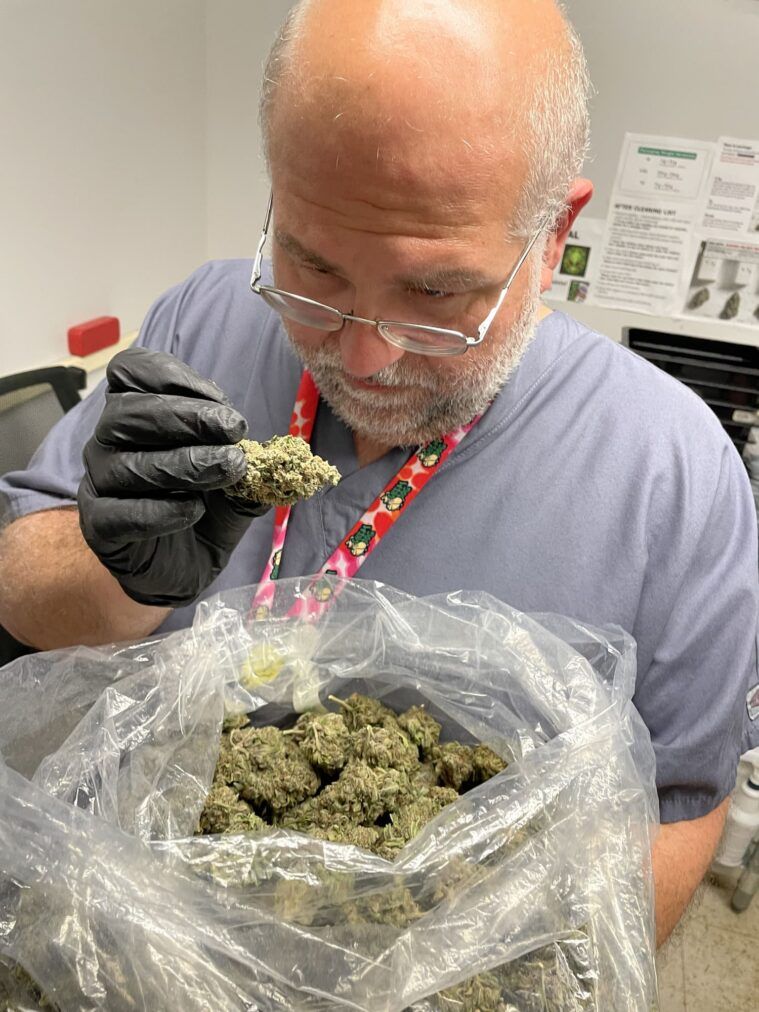 But this summer, Greg "Chem Dog" Krzanowski – Canna Provisions' storied Director of Cultivation for their proprietary Smash Hits Cannabis line and creator of the culture-defining Chemdog line of Cannabis strains – made available for the first time ever, clones straight from his grow in the Berkshires.
This, of course, made it the first time in U.S. history one could procure legitimate Chemdog genetics, grown by Chem Dog himself, on the adult-use legal market. A fact not lost on the throngs of early arrivals during the first clone drop, which quickly became a wraparound line flanking Canna Provisions' Lee, Massachusetts location. The event became something of a celebration and celebrity sighting for those keen on catching a glimpse of Chem Dog in real life.
For the lucky consumers who got in on the clone drops from over the summer, the crisp autumn air would now mean sticky fingers and trim jail while the work is done on a home Smash Hits crop. As the season changes and weeks of growing lead to harvest time across the region, it also means local competitions. The heavy-hitting Smash Hits phenotype Da Funk (GMO x Jet Fuel) – a high-impact, pain-relieving strain bursting with mint cream and gassy funk notes – won at the recent Croptoberfest flower competition in Tolland, Massachusetts in early October.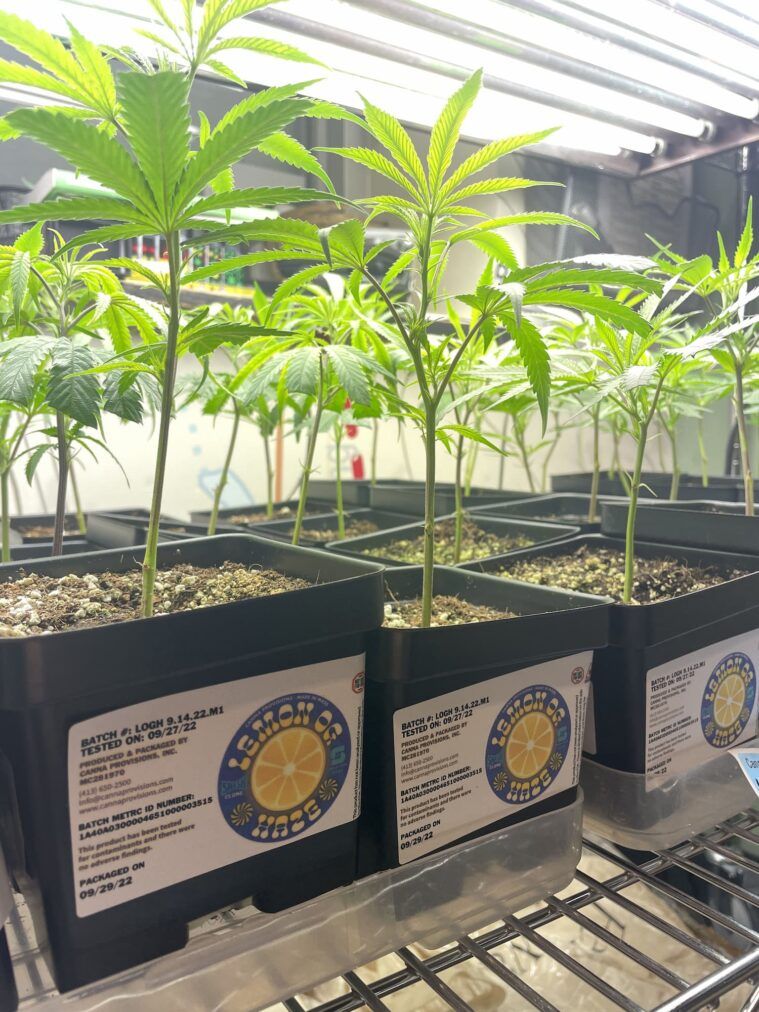 In addition to the new strains offered through the Smash Hits clone program – including Apple Fritter, Biscotti Mintz, Lemon OG Haze and Chocolate Peaches – the release of legit Chemdog genetics (including Krzanowski's popular Chem 4 strain from 2006) all grown by Chem Dog himself, really got consumers buzzing around the region.
In Holyoke, two gentlemen in their 60s made the trek from New York City and even slept in their car to ensure they arrived before the clones sold out. In the Berkshires, Mack – a customer at Canna Provisions' Lee shop and Great Barrington resident – showed up for the inaugural clone sales launch in June. "I'm here for Chemdog clones!" he told Northeast Leaf. "I've been smoking Chemdog a long time, and my favorite strain ever is Chem 4. This is historic. I had to come out."
According to Canna Provisions COO and co-owner Erik Williams, he credits Chemdog's flower as the reason he began consuming and seeking out kine bud in the '90s. "The fact that we decided to sell clones and provide those genetics to the legal adult-use homegrow market struck some as counter-intuitive to operating a Cannabis cultivation and retail brand, in a general business sense," he says, noting that he and CEO Meg Sanders had more than a few people call them crazy – especially after seeing legit Chemdog-grown strains were available at Canna Provisions stores in Lee and Holyoke.
But Williams says he and his team understand that, just as people will still go to a store to get a wide variety of produce to enjoy at home, it's hard to beat the experience of getting a homegrown San Marzano tomato or remarkably-sized cucumber nourished to comical levels, from a gifted grower's home garden. The same goes for growing Cannabis, and now that legal clones are in circulation, a whole new generation of green thumbs are being born every clone drop.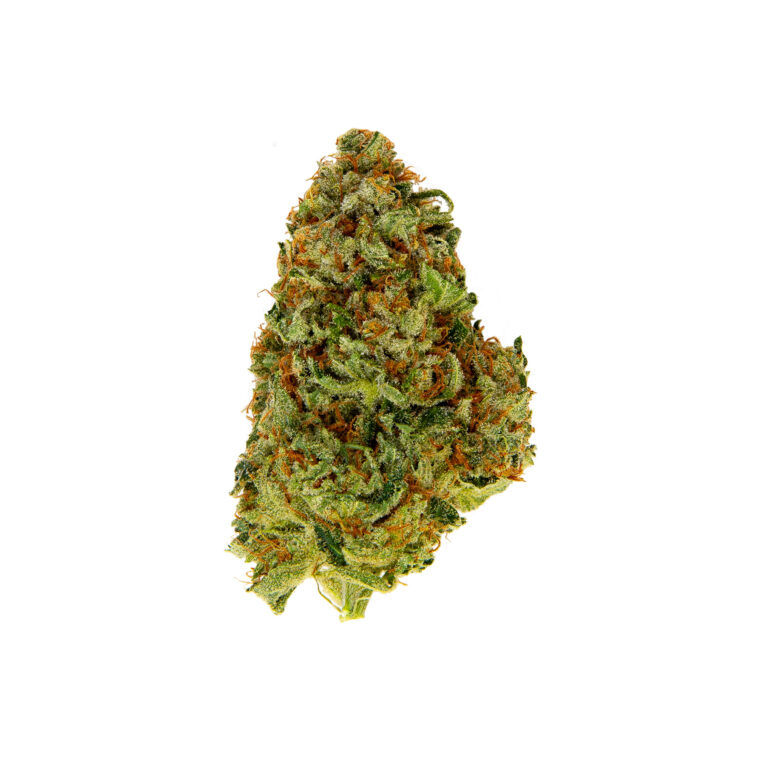 "We are proud to lead by example and really embrace the spirit and intention of legalization – which is freedom," Williams says.
For Krzanowski, the release of his genetics to help home growers try their hand at the process and profession he has been in love with and sacrificed for (and has the federal record to prove it) represents a full-circle moment.
"The Chem D x Vintage Afghani is a real special strain, and ours leans to that old-school funk and power the Afghani brings with the gassy notes and strong high that my Chem D is famous for," Chem Dog explains while checking out the activity in his grow. "Our drop of those clones in October 2022 was the first time in history I've made that line available from a grow I ran," he adds, glancing at a mother plant over the bridge of his glasses like a professor inspecting ancient texts for hidden lessons. "It's a real special moment for me."
---
Tier Status/Canopy Size Sq. Feet: Tier 2 Indoor/Tier 2 Outdoor
Number of plants 2209 Plants (Veg/Flower) 1730 Plants (Immature)
Number of FT/PT employees: 23 FT/2 PT
Signature strains: The Original Chem 91, Chem S1, Chem 4, Chem D x Vintage Afghani, Da Funk, California Raisins, Hippie Slayer, Chem D (coming soon).
Motto: We run on fuel – All gas no brakes!