Forty-five minutes west of Portland stands Cold Frame Farms – an 11,900-square-foot industrial building that was specifically constructed to grow weed, but happens to house some of Oregon's finest indoor Cannabis. Harvesting roughly 120 pounds every two weeks, Cold Frame Farms produces some of the most sought-after flower that keeps dispensaries in the Pacific Northwest lining up in hopes of putting some on their top shelves.

Owner Ryan Lundahl stressed that the farm's major success is bestowed on Chief of Staff and award-winning cultivator, Lee Smith – a 15-year industry veteran whom Ryan refers to as the Willy Wonka of Cannabis. Lee's devotion to keeping a well-oiled operation was palpable as he walked me through the spotless establishment. "I hang my hat on cleanliness, organization and quality," said Smith. Lee also showed off some rows of beautiful Peanut Butter Breath plants, the atypical 50/50 hybrid strain made up of Do-Si-Dos and Mendo Breath, which is one of the farm's most popular strains.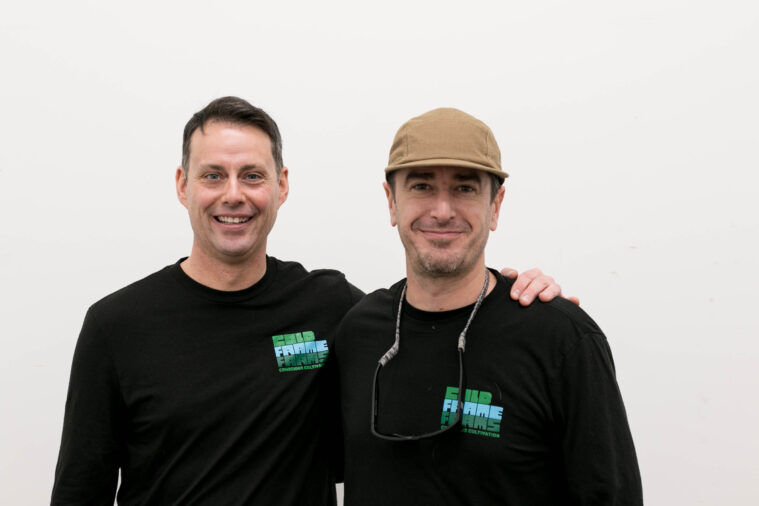 Cold Frame is completely set up with everything it needs to grow Cannabis, from germination to flowering. "That's the fun thing about where we are at – we have all stages of the growing style at all times, with the rooms rotating every two weeks," explained Smith. Making our way from the receiving bay to the drying room, everything was unbelievably clean and well organized, proving it nearly impossible for any sort of contamination and an optimal growing environment for anything with roots attached. "Every single plant gets hand watered. I want to make sure we have eyes on all of our plants and give them the attention that they deserve," Lee explained. "This is not about the money, it's about what we are creating as a team."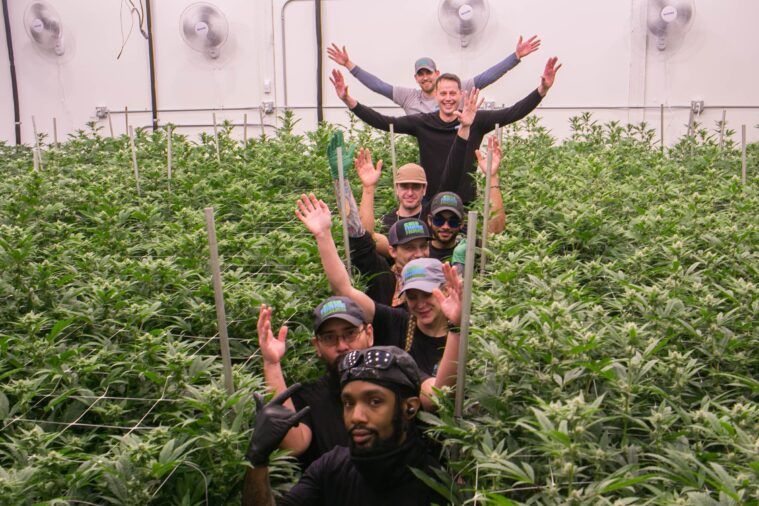 I asked if Ryan could dive deeper into their particular water routine, aiming to reveal the method to their madness. "We have water stations with 55-gallon drums that we fill up every morning, so it's not like we are doing sophisticated drip systems, but there is truly no other good way to maintain plant health unless you see each one of them every single day," he said. "Also, a plus to it is that we are never caught off guard – if one happens to act up, we can doctor it accordingly and quickly because each one gets undivided attention. That is what I think makes our flower really unique, because we fertigate based on what the plant needs, not based on how many emitters are in the room or the soak schedule." After hearing the details and seeing the fluffy buds, I understood that as tedious as it may seem to hand water every plant, the incredible results are just the everyday standard kept by Cold Frame Farms.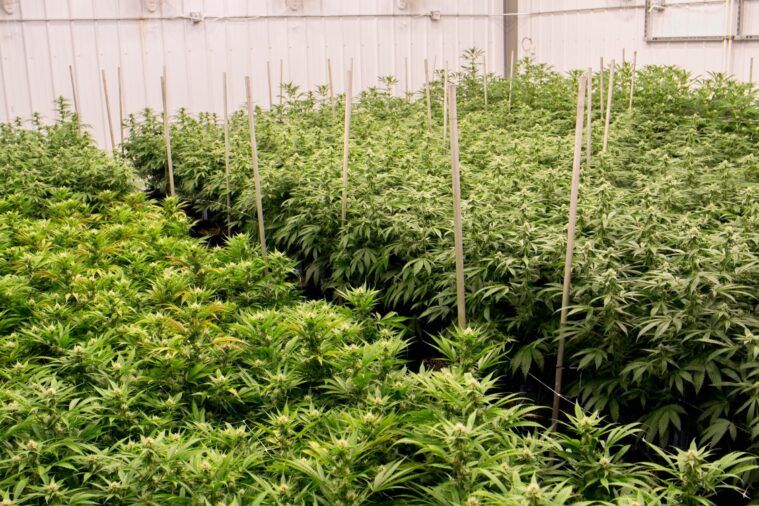 The two are enthused about having a fantastic team that works cohesively in keeping the farm running to near-perfect execution. I ended up in the trimming room and was promptly greeted with many smiling faces that were genuinely happy to be there. Ryan spoke passionately about how providing a safe and comfortable space for his team to trim has resulted in not only an increase in productivity, but also almost zero staff turnover (and those who leave, usually come back). "Yes we care about how much production we get per square foot, but even more than that we care about our staff and who puts their sweat into this place. This is such an eclectic group of great individuals and we wanted to make sure that we supplied an area that was comfortable and spacious, especially because of COVID. I take pride in knowing that they like being here and I want them to feel appreciated because, without them, there is no Cold Frame," said Ryan.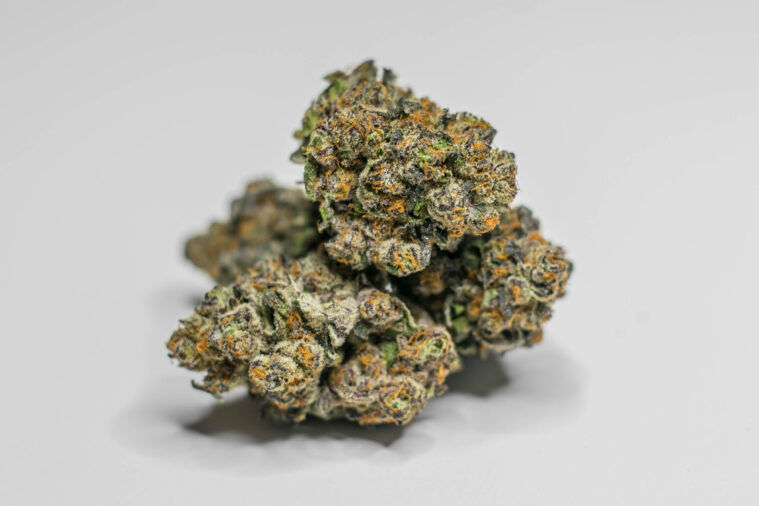 I looked forward to getting home and sampling their Sugarcane, Peanut Butter Breath and Pink Runtz … and when I did, each exotic hybrid proved worth the hype and provided an incredible high. With a business built around what they call "conscious cultivation," the results from Cold Frame Farms speak for themselves – you can not only smell the delicious new strains being grown here, you can practically taste the deliberate care this farm has for its Cannabis.