Hailing from Sacramento, California and spending his formative years in Washington state, Eric Wimber, the creator of Dungeons Vault Genetics, has been a longtime Cannabis connoisseur with years of growing under his belt – creating strains from his collection of established lines combined with the newest industry movers.
From popping seeds in his parent's yard as a kid to working alongside Ken Estes of Grand Daddy Purple (which he notes was a pivotal time in his career), Eric is truly well versed in his craft. Wimber has bred multiple award-winning cultivars such as the well-known Grandpa's Breath and continues to grow stunning flowers to this day.
Since starting his seed company in 2014, Eric has provided us with top shelf Cannabis and around 50 carefully developed and selected crosses. He recently moved to Maine with his family for a fresh start to work his Cannabis lines in the emerging East Coast scene. Using his keen sense of smell and attuned eye for great products, Eric knows what he is looking to create in his garden and share with the community. With corporations currently dominating the Cannabis market, we're stoked that Eric is bringing his personal touch for the plant to our side of the country – something we look forward to seeing more of with legalization emerging in many states.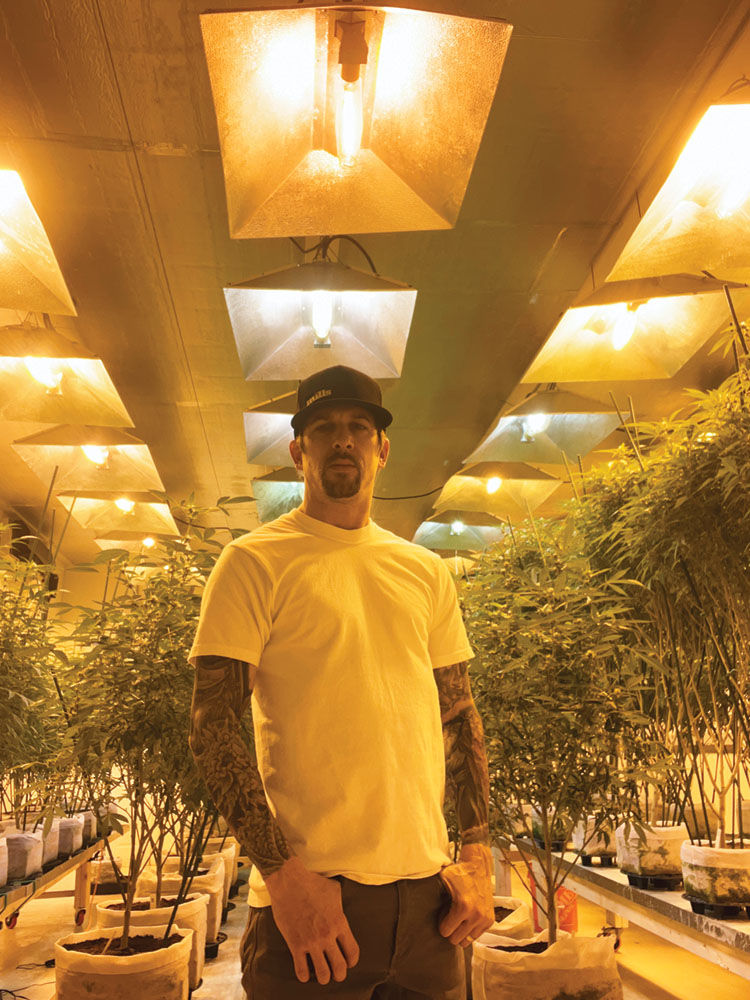 What drew you to move to the East Coast?
I've always loved the East Coast. Every time we did shows in Mass, Maine or even Vermont, I was always bummed to leave. The people are great, the scenery is beautiful – and the Cannabis is always top notch.
Why did you choose Maine over other states?
When I was doing my research on where the best place for DVG to operate would be, Maine seemed to make the most sense. Plant numbers are a huge factor when it comes to not only growing, but breeding Cannabis and the selection process. I was really attracted to all the benefits they gave caregivers. There's a completely different attitude and trend around certain strains when it comes to the West Coast as well. You'll find a lot more people here in Maine are still smoking a variety of strains and not strictly limiting their purchases solely around purple weed and a flashy name. I have met so many cool people out here and the opportunities are endless. The ability to really grow and expand on your business is what really excited me and continues to.
When did you start DVG?
After being a grower and watching the industry evolve for almost two decades, I started DVG in 2014. My first round of seeds was released in 2015 and the rest is history. I came in at a time where there were a lot less breeders and there was a moral compass we all followed. Over the past seven years I have seen the industry change. Overnight companies have popped up and have infiltrated the scene with bogus claims, stolen genetics and a complete lack of any ethics. My goal when I created DVG was to bring flavors I would enjoy and thought others would as well. I have created a lot of cultivars that are still holding their own in an oversaturated market.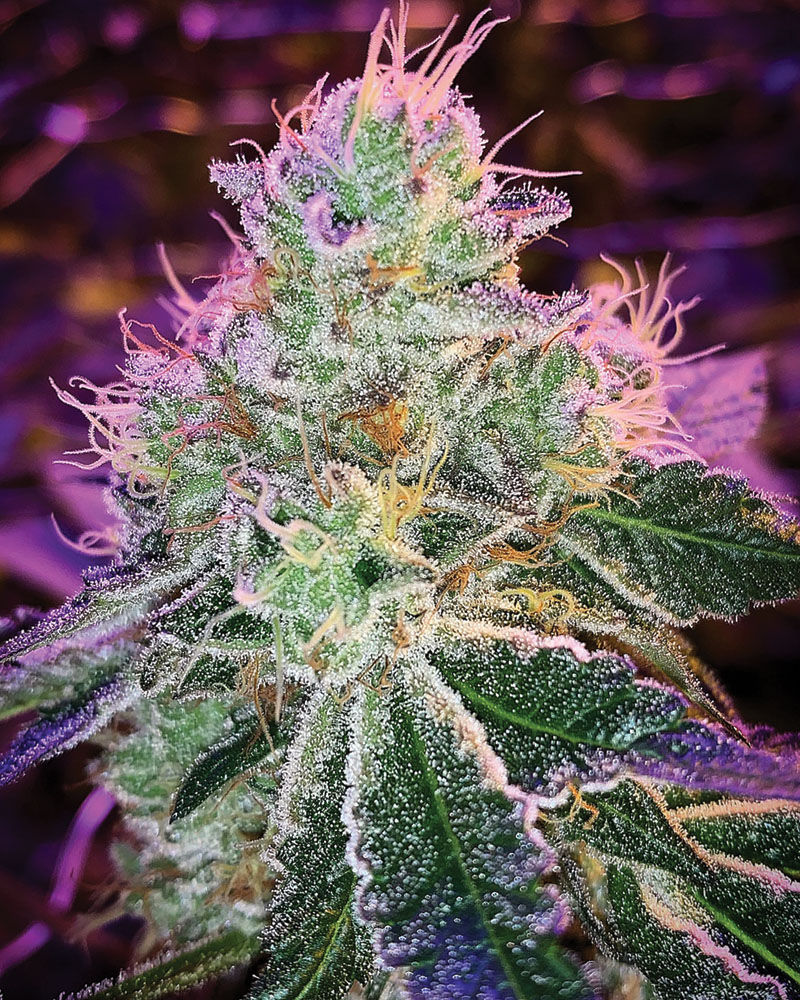 Tell us about some of your latest work.
The newest line is the Tropical Flame, with a couple drops from previous breeds popping up here and there. Tropical Flame is a cross of Forbidden Fruit (Cherry Pie x Tangie) and my Hot Rod (Motorbreath #15 x Grandpas Breath). The Hot Tropic, Citrus Squeeze and Northeast Heat all had really nice plants that blended extremely well. I was a bit shocked there wasn't much influence passed down from the male in the breed. For the folks who aren't the hugest citrus fans, this is great. You can expect some great yields and amazing smelling plants that will grow great indoors and out.
What direction are you headed in this year?
For 2023, I'm gonna be working a fem line first. I have been talking about doing this for years and it's a big request everywhere I've been. I have a lot of unreleased regular seeds that are currently being tested as we speak and will hopefully be dropping this spring. I'll continue to work on my own personal lines, but I have some new cultivars I'm excited about and cannot wait to share with people.The future of DVG really will depend on where this industry heads. As we continue to see the corporate takeover and more and more small farms shut down, the future of Cannabis breeders seems dim. DVG is working to establish my roots out east and get my product on shelves and in as many hands as I can. A strong foothold is the only way I'm gonna survive in this cutthroat industry. Feminized seeds, tissue culture clones and exclusive genetics are the name of the game right now – and I intend on being a part of it all.
I see you have linked up with rapper, Curren$y. How did that come about?
I work with a couple of companies, and one is Andretti Cannabis Co. Curren$y is a huge name in the game right now and has made his way to the top. His collaborative work has been viewed by millions and to have him smoking my herb is a great feeling. He's a truly down-to-earth person who enjoys his herb and smokes heavily. I plan on getting him and the team at Andretti more strains this year and we will be rolling out a whole new line for Jet Life.
What are your favorite DVG strains and overall favorites to grow?
To date, the Sugar Babiez is my favorite. Hot Rod, Swamp Thing, Purple Jellato … all runners up. The Sugar Babiez is the one, though. Over 30% total THC, over 3% terpene profile – it speaks for itself. I've always tried to be very humble when it comes to my herb and what I produce, but I can truly say this one is special and needs attention far and wide. I love working with any new strain. I really enjoy all the different aromas of Cannabis. If I lost my sense of smell, it would ruin it for me. I get so excited every time I enter my grow and smell each plant. With each passing week, watching as they mature, it just becomes such a fun and rewarding experience. To date, there's still one strain that got away from me and I'd give anything to get her back. Back in 2003-2004, we were smoking on Northern Lights x (Skunk x Haze) and this specific cut was what we would call 'loud' today. Back then it was just the 'James' bud' until the grower finally revealed its true lineage. That is still some of the most stinky, over-the-top, dank smelling herb I've ever had the pleasure of smoking.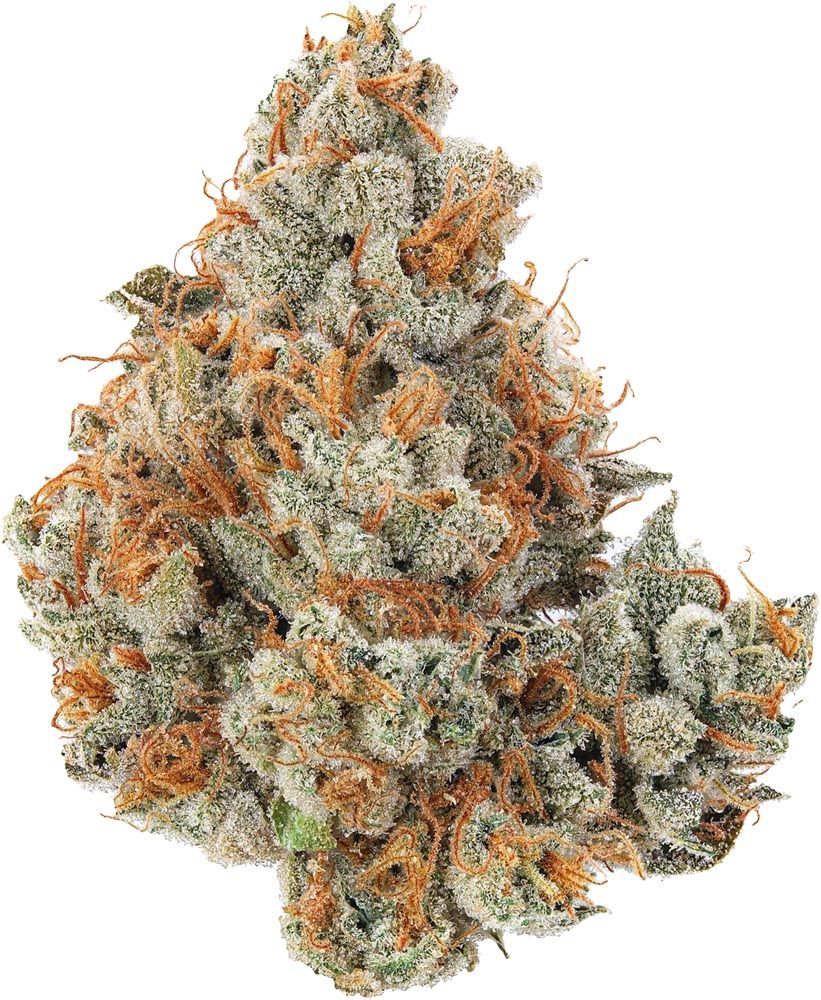 Do you prefer feminized or regular seeds?
I've always been a regular seed guy. I grew reg seeds, bred regs and never had a desire to move into the fem market. I think after losing out on so many sales and seeing how many people have decided to only grow feminized seeds, it's become a priority to move into that market ASAP. I'll always make and work with regs as well because I do believe they can be more stable. Sales of all Cannabis seeds seemed to have slowed down and I really attribute that to the recession more than a move or push to stop growing from seed. I believe there will always be a demand from the home growers for non-corporate bred seeds. So hopefully we have years ahead of us to work and continue to drop flavors for the masses.
How do you select your males?
When it comes to the selection process of a male, you really just have to flower it out. To breed with any male blindly is a shot in the dark at best. There's really no telling what he will bring to the table until you've grown out the seeds and see the results. I personally like to see a heavily-branched plant with space between internodes. There's a perfect amount of spacing that seems to make for the perfect symmetrical plant. Along with simple structure selection and potential smell of plants, the trichome production (if any) is a major sign I look for.
Do you want to see more people breeding with your gear?
I'm always excited to see people breed with my gear. It's a great feeling knowing someone bought your seeds, grew it out and found something that excited them so much they used it in their work. Whether you're a known breeder or a guy with a few plants, it's a fun and rewarding experience to make seeds and just see what can come from the donors you chose.
How do you feel about the current state of the industry and how do you think it will evolve this year?
It's a scary time right now. I'm seeing more and more people fall off and pack up and shut down than ever before. It's never been this hard to survive in the Cannabis scene and I don't think any of us were prepared for it. The growers and breeders with a name will continue to thrive or at least survive these times, while we see a major shift across the country with prices dwindling and more and more talk of interstate commerce. You're only as strong as your brand and if you haven't made a name for yourself at this point, you have missed the boat.
Any breeders or collaborations you'd like to do?
As far as collabs go, Umami seeds and I have been in talks on working a new line together and I am hoping that will happen very soon. I have some other guys I would absolutely love to work with as well. For me, I've really done a lot on my own and I have found it works great that way. Growing up in the '90s and early 2000s, we would see a lot of hip-hop/rap artists work projects together and add some great content to each other's already popular work. I see that same model working in the breeding space – you just have to team up with the right people. Also, I wanted to include that Chemdog and I are gonna be working together, I'm sponsoring the 2023 Terptown Throwdown and I'll be dropping my first line of flowers here in Maine this March.