Mendocino Magic
Heading into the steep wooded hills west of Willits, we eventually crested a ridge and began descending the backside of a small range on our way to one of Mendocino's most renowned medicine makers – Emerald Spirit Botanicals. We arrived after a brief encounter with a four-wheel-drive-only road, and after sorting ourselves out a bit, our hosts Joseph and Katie Jeane greeted us warmly.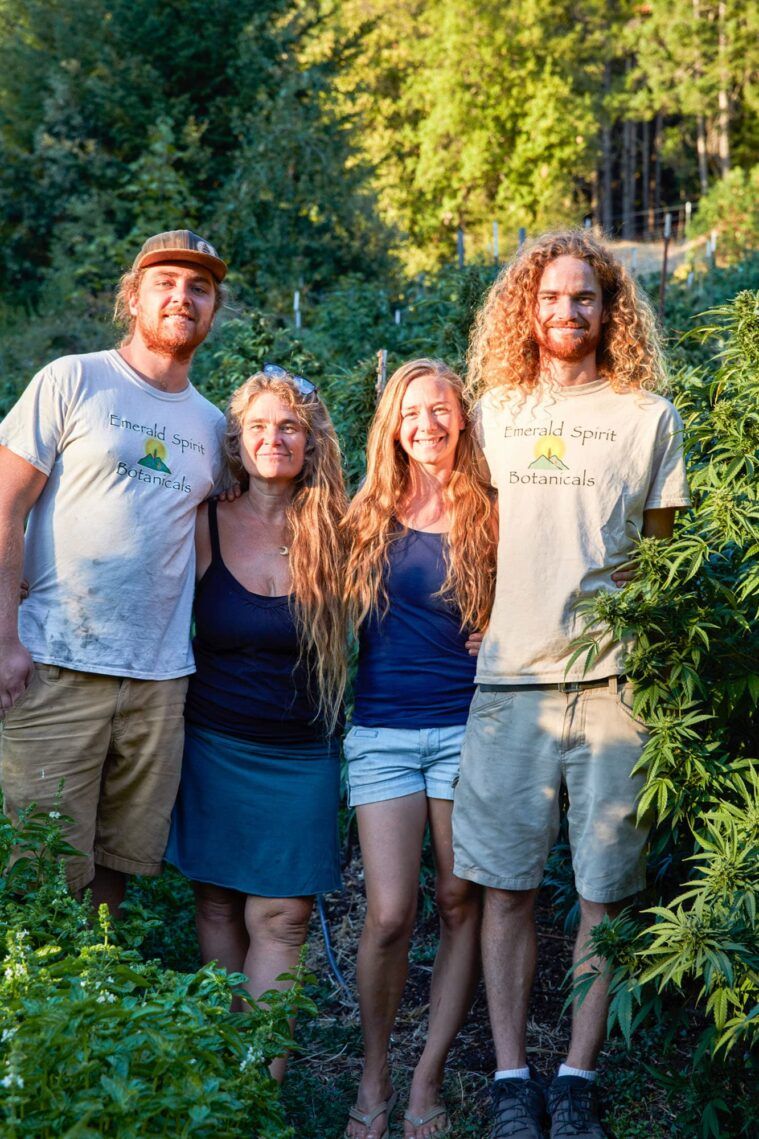 Joseph is a second-generation farmer and herbalist, working alongside his mother, Katie Jeane. Both born and raised in Mendocino County, growing food and medicine has always been a way of life – sources of nourishment and health for themselves and their community long before Emerald Spirit Botanicals ever existed as a brand.
Their hillside sanctuary faces west and sits roughly 20 miles from the Pacific Ocean as the crow flies. The garden is the clear star of the show and sits squarely at the center of the property.
The back-to-the-land movement that brought many to the area goes hand-in-hand with sustainability, and the team at Emerald Spirit Botanicals incorporates a number of footprint-reducing elements in order to cultivate their Cannabis with minimal impact to their environment. The farm has a rain catchment pond that feeds the plants and minimizes their need for grid-sourced water. And instead of buying bottled nutrients, Joseph and Katie Jeane create compost on-site and use it to amend and enrich their soil, as well as many of the other inputs grown on the property. What's not grown on-site is locally sourced.
But beyond tangible inputs, Emerald Spirit Botanicals imparts a spiritual component that's woven into the fabric of the land and the plants that are grown there.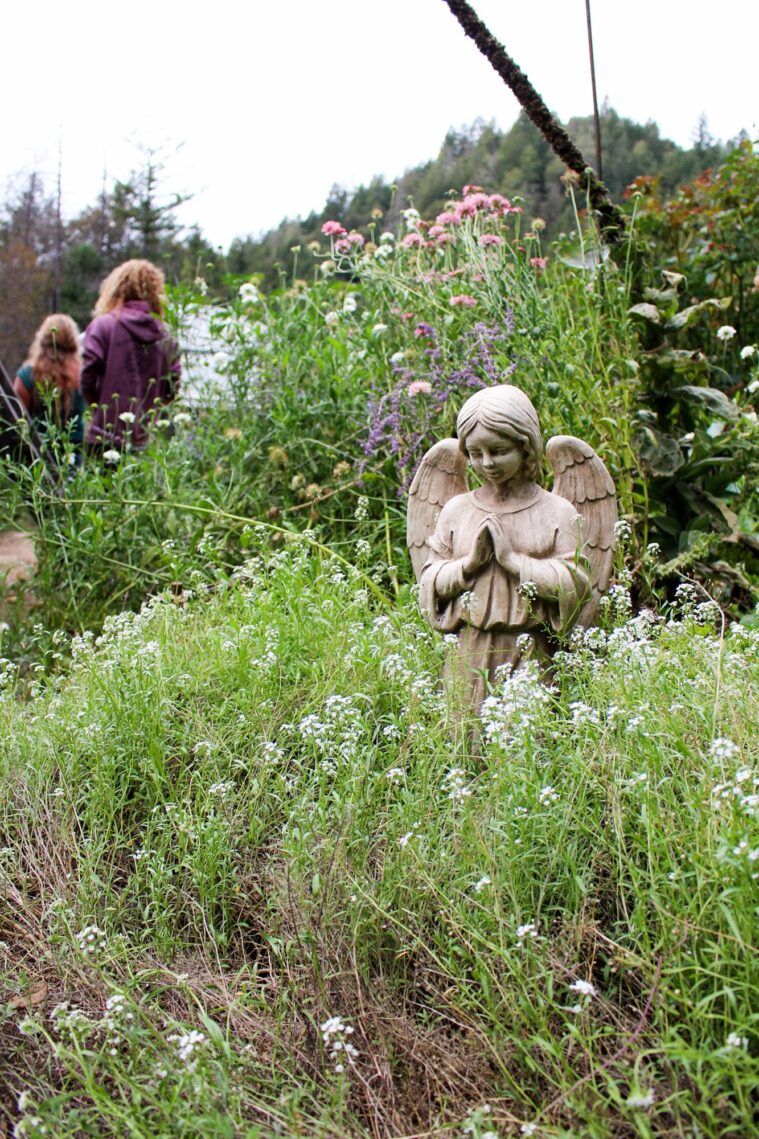 A Higher Calling
The team at Emerald Spirit Botanicals grows rare and medicinally-focused, balanced-ratio Cannabis cultivars that are increasingly hard to find in today's market. Most of their house-bred plants have a significant CBD content – but their recent all-star is high in THCV.
These are not the cultivars that 20-somethings are clamoring for and that rappers are shouting out. These special plants are the ones you're going to give to your mother if she's looking to get off pharmaceuticals and use Cannabis instead.
"There's a deeper level of plant spirit communication that guides a lot of the work that's happening here on the farm," Joseph explains. "These plants were asking for these cannabinoids to be brought to life."
Katie Jeane confirms this notion with a thoughtful head nod, then brightens and offers to show us the garden.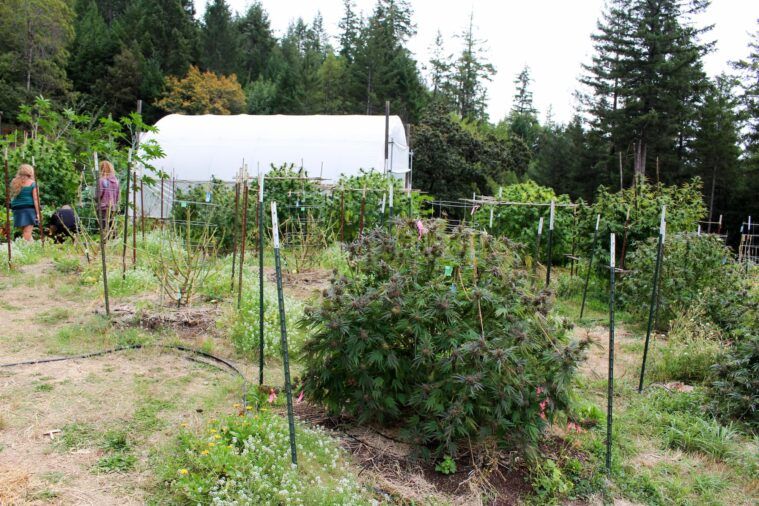 The Medicine
The garden itself is both Sun and Earth and CCOF (California Certified Organic Farmers) certified.
This season, Emerald Spirit Botanicals is cultivating four different medicinally-focused offerings: Pink Boost Goddess, Harmony Rose, 4 Directions and Rose Queen, while also hunting through new crosses for the 2023 season. Pink Boost Goddess is their recent all-star that's high in THCV, and the others offer ratios ranging from 1:1 to 1:20 (THC:CBD).
Of late, their work has landed them an impressive amount of hardware from The Emerald Cup, the California State Fair and Weedcon. In particular, the Pink Boost Goddess took home First Place at Weedcon in January 2022 for Certified Sungrown Flower, Most Unique Cannabinoid Profile and Exotic Terpene Profile in May 2022 at The Emerald Cup, and most recently was recognized by the California State Fair for Most Unique Flower this July.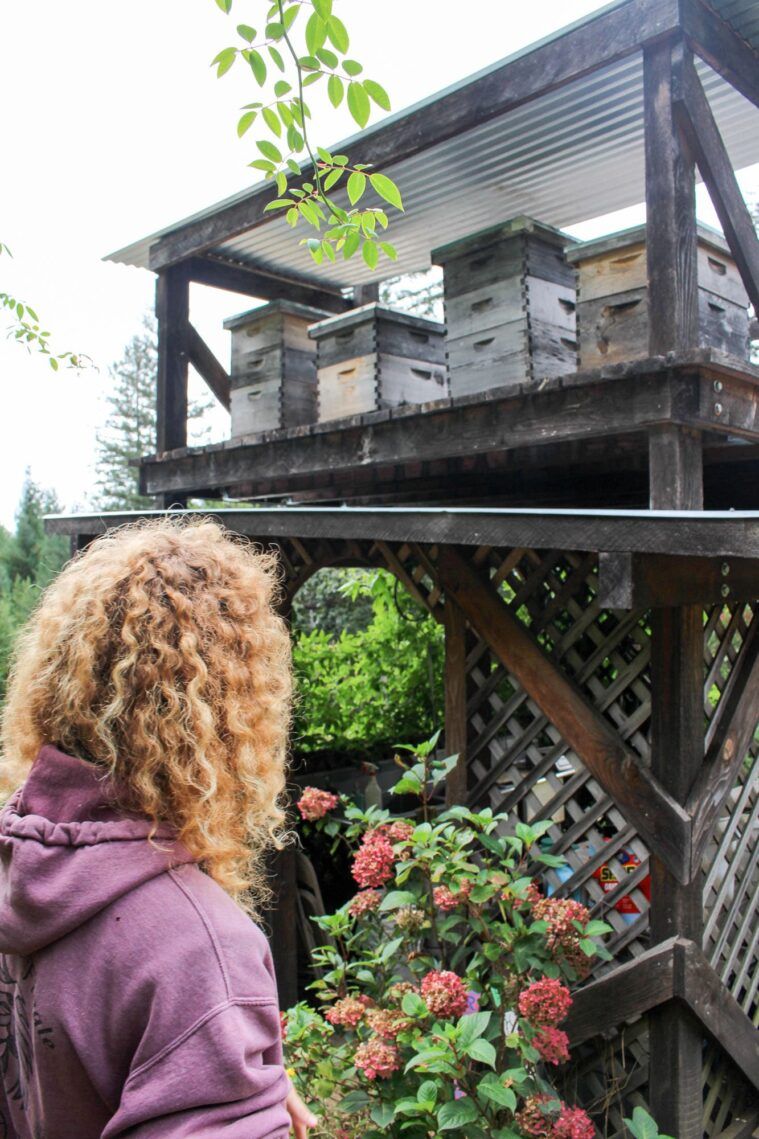 Looking Ahead
California's rapidly evolving Cannabis scene has created a rocky landscape that increasingly caters to recreational consumers, and it seems that Emerald Spirit Botanicals has made the conscious choice to go left when everyone else has chosen to go right. Nearly every producer in the industry is shouting their latest strain's THC percentage from the rooftop, while Emerald Spirit Botanicals quietly works to bring forth some of the most medicinally-beneficial strains in existence with little to no fanfare.
It's refreshing to encounter those whose passion for the plant is so clearly tied to creating clean, healthy products that are cultivated with intention. It's the diametric opposite of many Cannabis businesses in existence today and is something that needs to not only be preserved, but pointed to as an example of how to do things in a sustainable and organic fashion.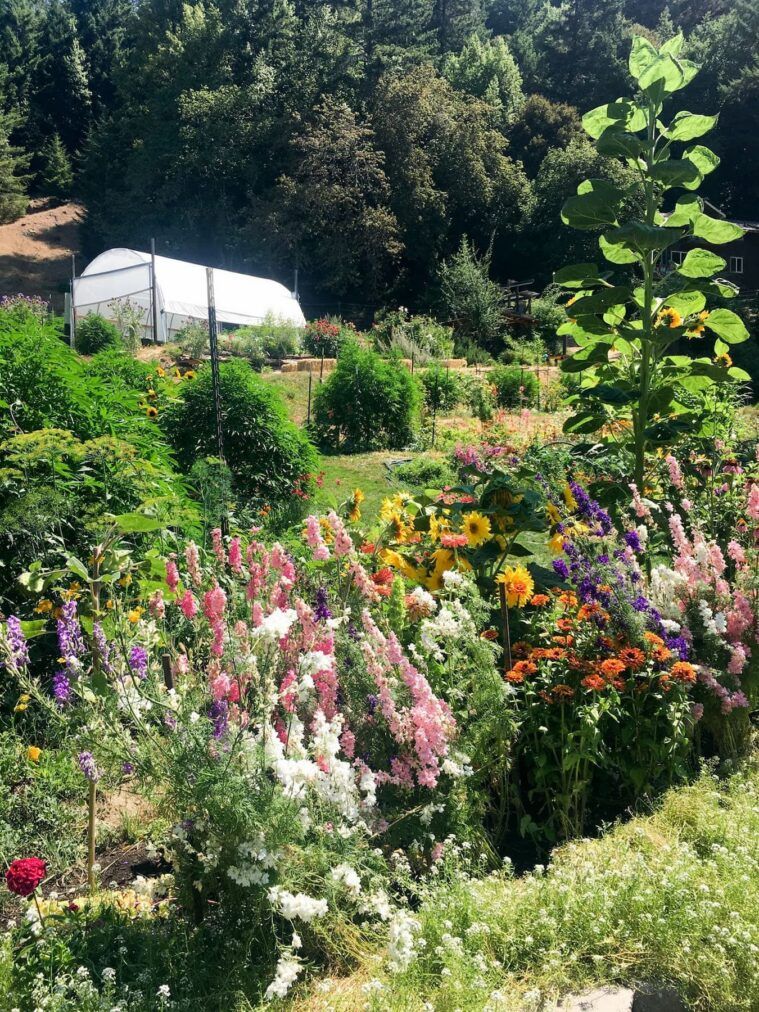 ---
City or approximate region – Willits, California
Tier Status/Canopy Size Sq. Feet – 5,000 Sq Ft.
Number of plants – 150
Number of FT/PT employees – 1 Full Time, 2 Part Time
Signature strains – Pink Boost Goddess, Four Directions, Harmony Rose, Rose Queen
Motto or Mantra – Unique cannabinoids from the heart of nature