Surrounded by trees and secluded from the main roads, Dana and Joe Giliam's Wasilla home looks like any other dwelling in the area. But as you approach the house, a familiar earthy scent smacks you in the face, and it's abundantly clear that the Giliams are weed people.
"We originally bought a property in Anchorage but quickly realized that it was going to be hard to install enough filters to completely block the smell," laughs Joe.
Although the Giliam's property packs enough olfactory punch to rival a full-size commercial grow, they are one of the Mat-Su Valley's newest limited grows. But that doesn't mean the Giliams are new to Cannabis. Like many Alaskan growers, the Giliam's Cannabis business began many years ago when they grew small-batch medicinal plants.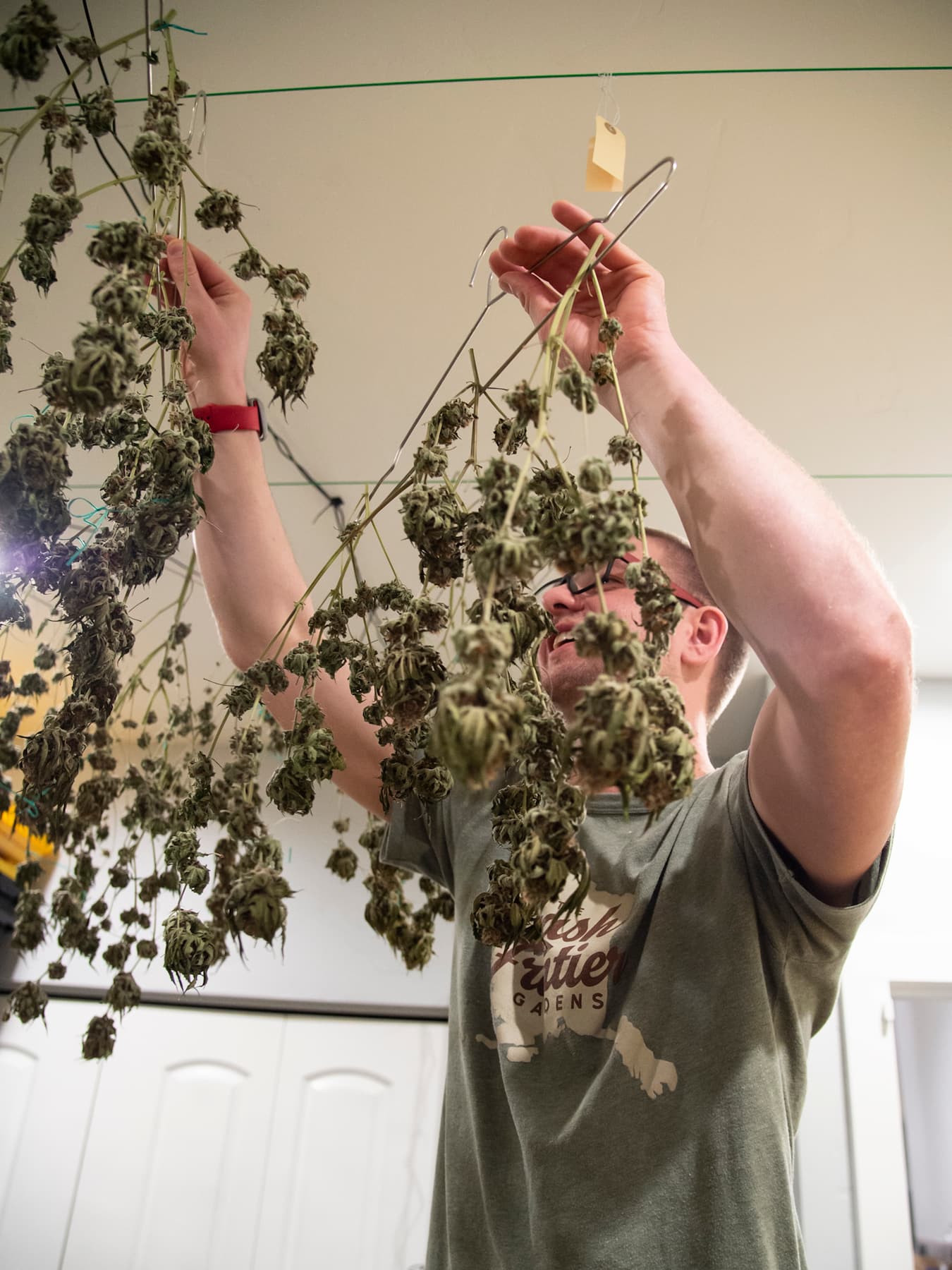 "I think we developed a reputation for growing high-quality, organic, pesticide-free Cannabis pretty early on," says Dana. "We set out to help people who were dealing with chronic illness and cancer, so our focus was always on providing clean Cannabis that would help, not hurt, people whose bodies were already going through a lot."
Initially, the Giliams started their small grow in their bedroom. But before long, demand increased and they slowly shifted the plants into their living room where they had more space. Despite demand, not everyone was thrilled about the expansion of their budding medicinal business.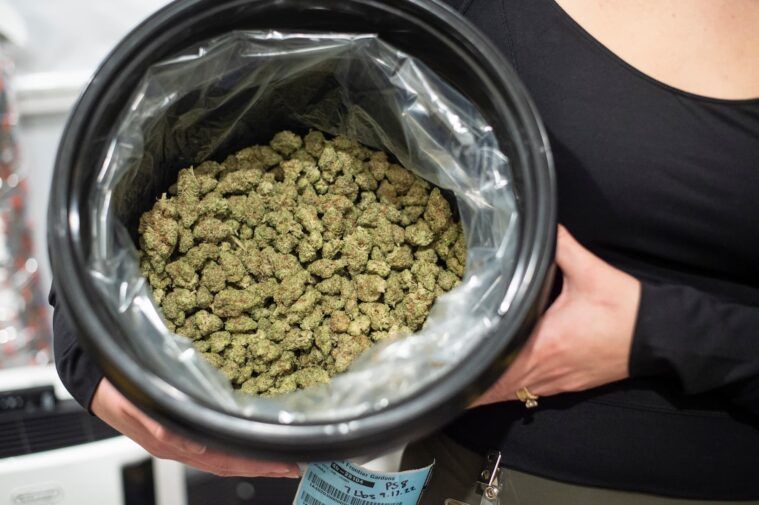 Joe, who grew up Mormon, ran into resistance from his family. Traditionally, Mormons have been known for their unwavering abstinence from alcohol and other mind-altering substances such as caffeine and Cannabis. However, in recent years, some sects have begun to allow the use of medicinal Cannabis to ease the pain of terminal illnesses like cancer.
"I think my mom was one of the people who was most against the consumption of Cannabis, but on the same hand, she is really into essential oils, which has parallels to Cannabis," explains Joe. "So, I definitely think a big part of what we want to continue to do with our grow is to educate people about the plant."
Now recreationally licensed as The Hash Frontier Gardens, the Giliams continue to approach their cultivation with the same principles.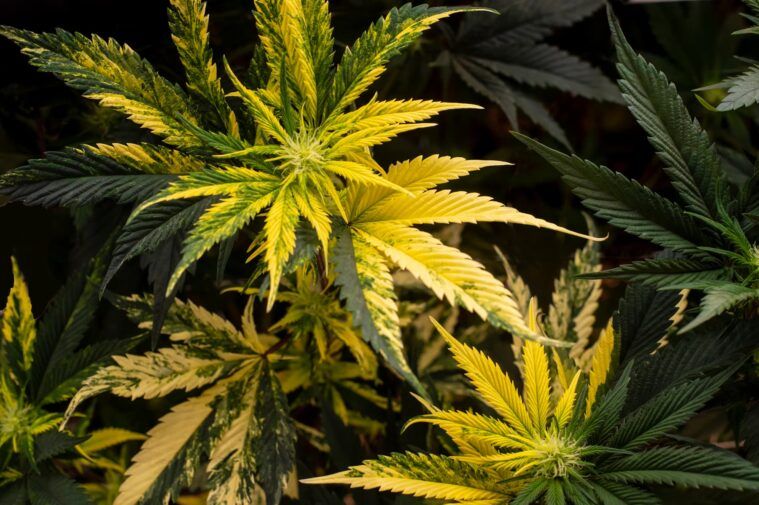 "We really believe that through education, you can help get rid of the stigma that still surrounds Cannabis. There are so many benefits and it can be beneficial for people of all walks of life. It really comes down to finding what works for you, whether that's edibles or smoking," explains Dana. "We're here to bring the highest quality product possible to the consumer and to make it easier for people to achieve the high that they are looking for."
But producing high quality Cannabis comes at a cost. As the recreational market continues to cater to consumers who are looking for the highest possible THC percentages, many cultivators are faced with a dilemma: chase numbers, or produce quality strains with potentially lower numbers.
"It gets hard because a lot of great strains aren't being produced because they're either lower yield or have a lower number. So, a lot of those strains with great medicinal properties are being taken off the market because people want those numbers," says Dana.
"I don't think a lot of consumers understand that a higher THC percentage doesn't mean a more intense high. Sometimes it feels like the market is oversaturated with lower quality, higher-yielding plants – but that's not the kind of cultivators we are," adds Joe.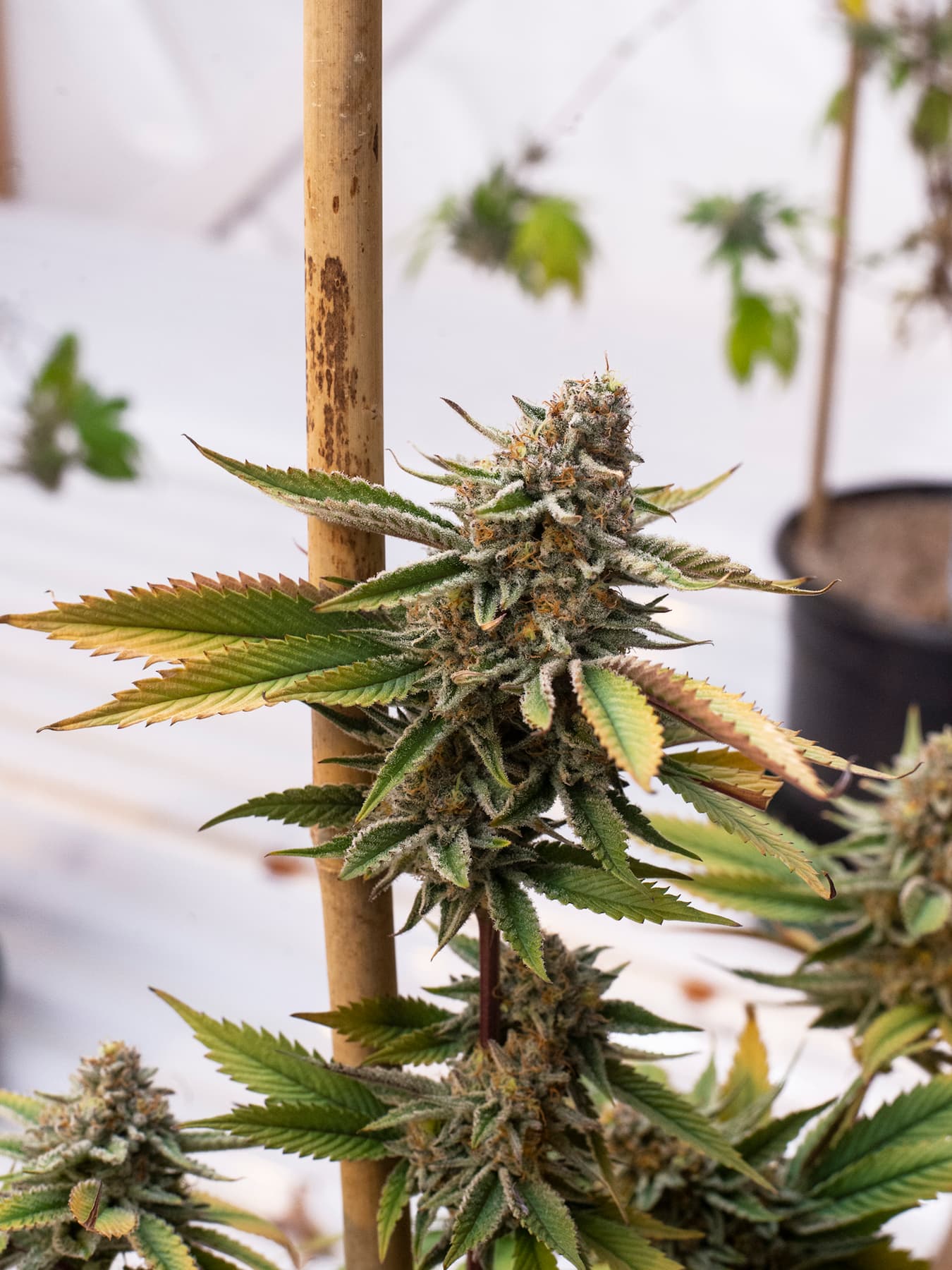 For Dana and Joe, the efficacy of their plants comes down to the terpenes – which explains why their garden, and surrounding property, are so fragrant.
"We've definitely gotten calls before where people smoked after work and the scent on their clothes was still so strong the next day that they had HR complaints," jokes Joe.
While Dana and Joe seem to have found the key to producing standout buds, there is one part of the business that still eludes them: vertical integration.
"We definitely want to have our own dispensary in Anchorage and we have a concept for it, so that's our next step. It might be a couple of years away but we are going to keep building our business and expanding," says Dana. "This is our passion and our lifelong dream."