24-year-old Michigander John Hull lives down a serpentine dirt road littered with abandoned cars and lean-tos in the backwoods of Nikolaevsk. A former Russian settlement, Niklolaevsk is still predominantly comprised of Old Believers of the Russian Orthodox Old-Rite Church, who stay within the confines of their own community. The area is so desolate that it's possible to go several days without seeing another human. For Hull, that is precisely the appeal.
Since late February, Hull has been care-taking Frontier CBDs' new hemp farm while owner Shawn McDonough develops the property and works on obtaining a standard marijuana cultivation license. Living in a small makeshift nursery heated by a single wood stove, Hull tends to the budding hemp plants that he refers to as his "babies."
"I like being out here because I don't really have to deal with people. I'm not much of a people person anymore," says Hull. "But I like being around my babies."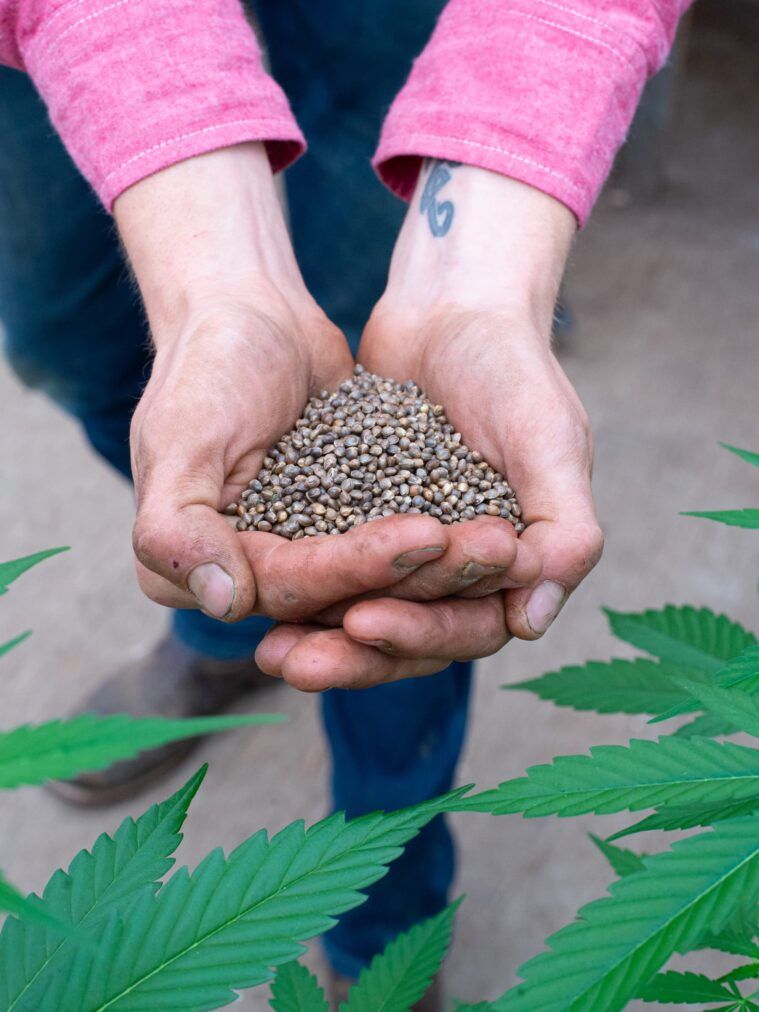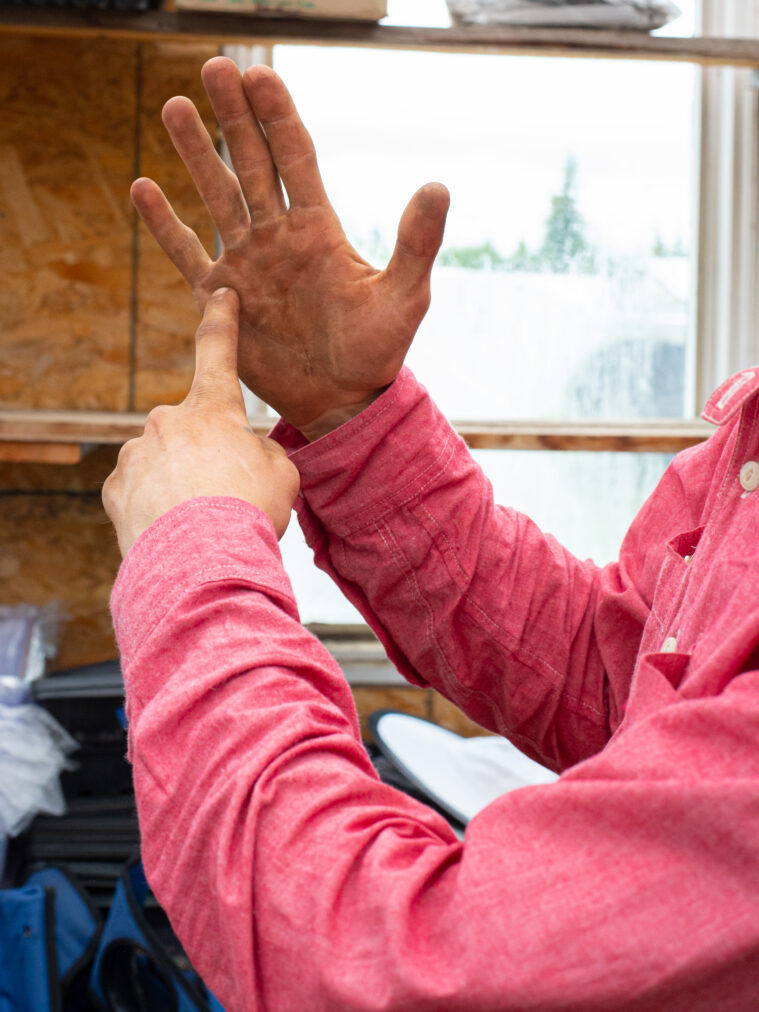 Still working on producing Frontier CBDs' first harvest, McDonough has the lofty goal of turning the former USDA vegetable farm on his property into Alaska's only carbon positive hemp and marijuana cultivation facility.
"Reducing carbon footprints is something that is a big deal for a lot of companies. And there's definitely a big push in the hemp industry to go carbon neutral, but no one's really figured out how to do it yet," explains McDonough. "Everyone's trying to grow in the middle of towns and have electricity poles going into their properties. That's never going to work."
According to McDonough, the key is capturing solar and wind energy, while using harvest groundwater to feed the plants.
"Right now, we have no running water or electricity on the property. We're working on turning our one generator into a wood-burning generator, which will make it carbon neutral. Then we're only going to generate probably 20 gallons of diesel fuel to get the thing burning. The rest of our footprint is any of the materials we're bringing in to feed [the plants], like the organic soil that we make ourselves," says McDonough.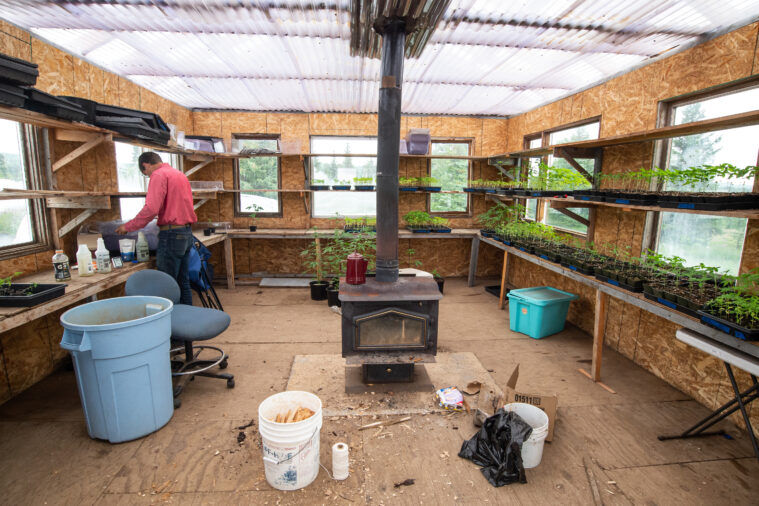 If McDonough's calculations are correct, every acre of hemp the farm grows will scrub two tons of carbon out of the air. Once he finds the optimal way to raise his plants, he will be growing hemp on three acres of his property, effectively removing six tons of carbon emissions from the air.
Unfortunately, while McDonough has many of the structures in place, he hasn't honed in on the ideal way to grow hemp outdoors in an environment as fickle as Alaska.
"We've been struggling to regulate the [grow] domes. It's hard to keep them around 60° with the huge temperature fluctuations. On a sunny day, the tents can easily hit over 100°, and then it cools way off at night. The 39° nights we had this summer were definitely tough. We grow everything from new seeds – we planted over 1,000 seeds this year – and it's hard to grow when it's this cold," says McDonough.
Hemp requires air temperatures between 50-80° Fahrenheit to successfully germinate. So, the near-freezing nights have kept Hull busy, as he gets up multiple times a night to stoke fires and monitor the humidity levels in the grow tents.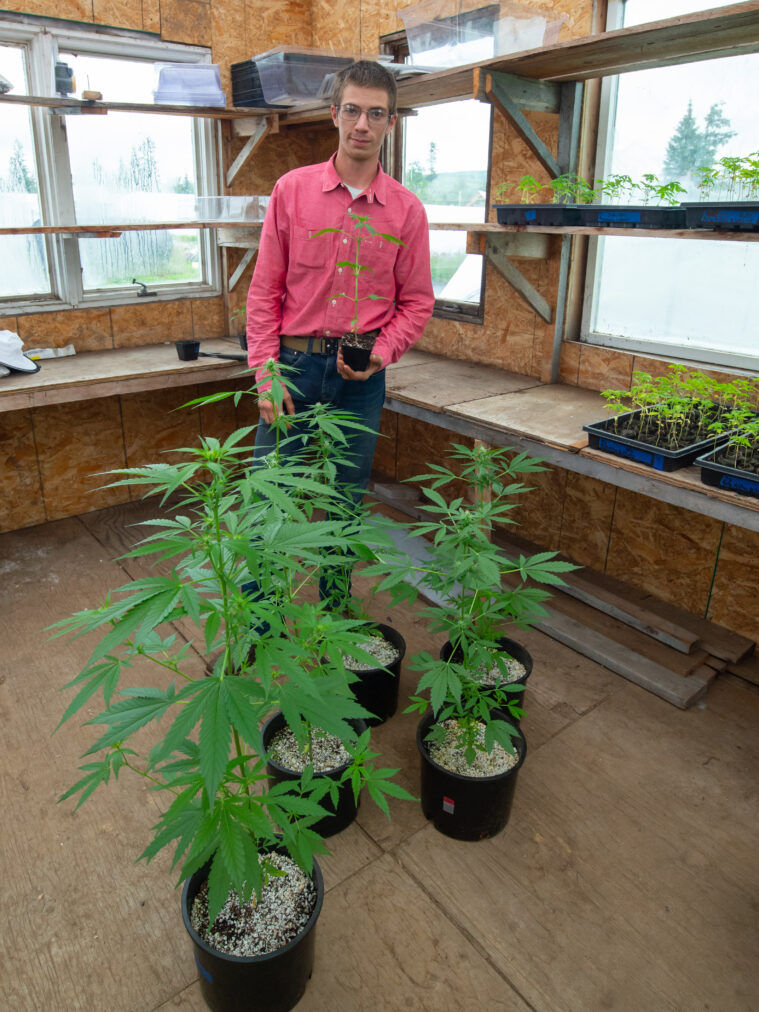 "I'm usually up at 6:00 a.m. and working on through until 11:00 p.m. Then I usually get a few pings on my cell phone at night, letting me know it's too cold or the humidity is off. But I don't mind it. My favorite place to be is sitting with the plants," says Hull.
Naturally, tricky weather is only one of many challenges Frontier CBDs faces.
"We had a bear that was trying to climb the fence to get into the farm. He did some damage! We also had a fire at the beginning of the season that destroyed some of our equipment," explains McDonough.
Pests are also a consideration. As McDonough wants to keep his farm completely organic, he has been testing ways to naturally deter pests from attacking his plants. Right now, McDonough is growing cabbage next to his hemp plants, and the pests seem to be responding positively by exclusively feeding on the vegetables.
Despite the unique challenges that McDonough faces, he remains firm in his commitment to developing environmentally-friendly harvesting practices.
"I think it's important to keep the environment as clean as possible. I've always been kind of focused on sustainability. Before I got into this business, I worked in aerospace, and it was my job to cut down on the VLC contents in cleaners and different solvents used within manufacturing facilities," says McDonough. "I guess you can say it's always been a passion, and I like the challenge of solving complex problems."
But the farm is only one small part of McDonough's operation. He also produces over 120 different CBD products at a microscopic processing facility in Homer. From salves to bath bombs and gummies to tinctures, Frontier CBDs is one of the state's largest suppliers of CBD products.
"I've had a hand on every single product that comes out of here," says the company's head chef, Brian Mangel. "It's pretty amazing how many products we can spit out of such a little place!"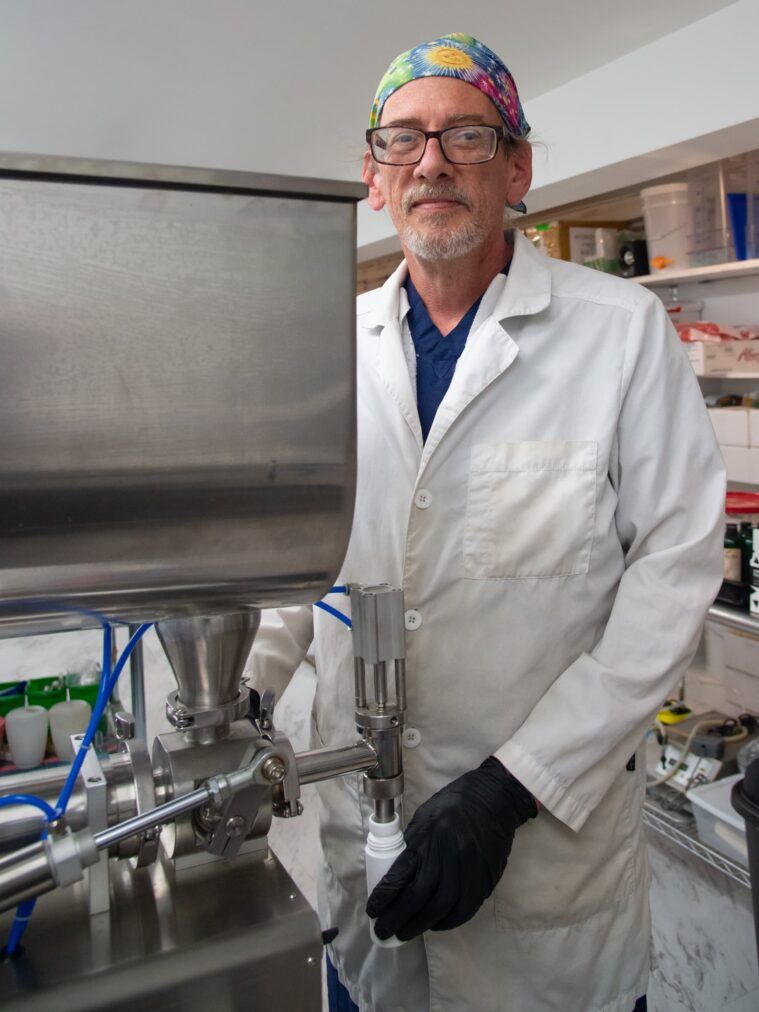 Nicknamed the "Gummy Wrangler," Mangel says that what keeps the company moving is access to the right equipment, people, and processes.
"You'd be surprised about how much you can get done when you have the right stuff to help you get in the groove," says Mangel.
Within the following year, McDonough hopes that Mangel will be making products with the company's own homegrown hemp. McDonough's ultimate goal is for Frontier CBDs to be a completely closed-loop company.
"We're already harvesting our own honey for our salves and creamed honey. The next step is to stop importing CBD from Colorado and to have it grown and harvested in-house. That way, we have full control over its quality and any environmental impacts. I believe we'd be the first in the state to do it. I think that's something to be proud of," says McDonough.