Just close your eyes and imagine, it's late September. The nights have gotten cooler and the days shorter. The leaves are all starting to turn hues of yellow, gold, orange and red. For some, this may signify comfy sweaters and pumpkin spice, but for those of us in Southern Oregon, it's harvest season!
We were lucky enough to meet with Jessica Clements, owner and cultivator at Güd Gardens: a female-founded, Clean Green Certified, organic Cannabis farm located on the banks of the Rogue River in the beautiful Rogue Valley.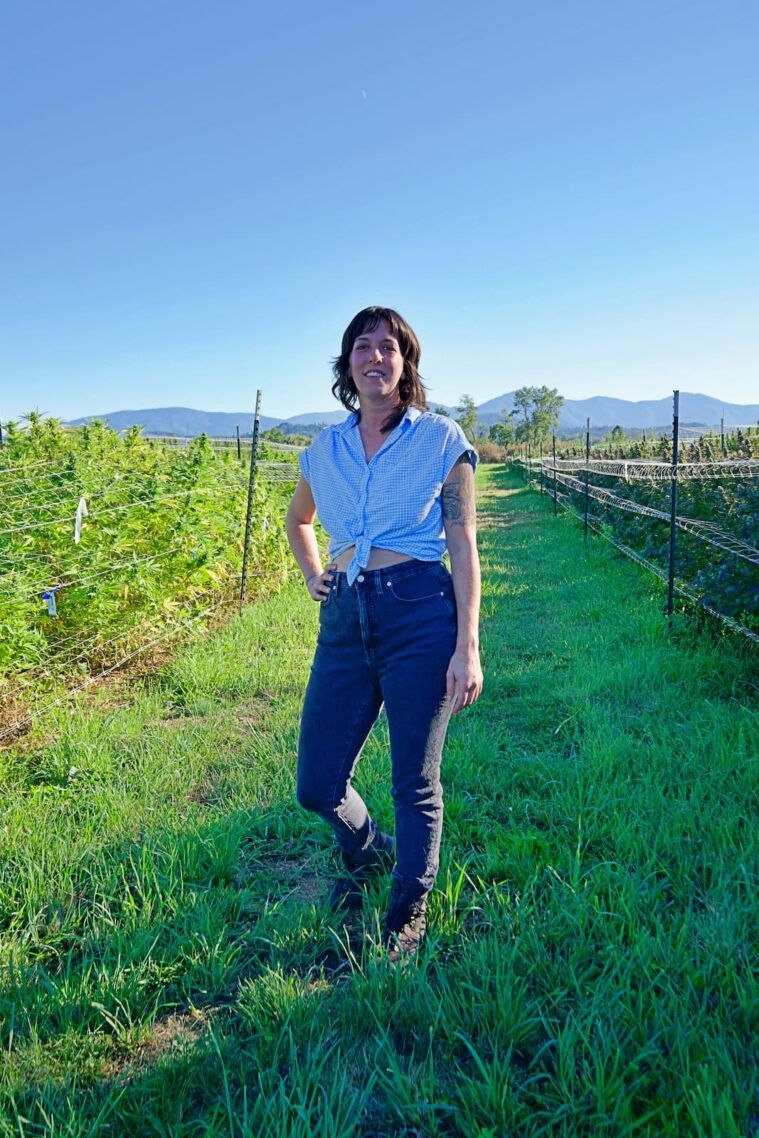 Originally from Chicago, Cannabis grabbed Jessica by the soul and after attending school in Arizona, she found herself in Oregon. "This whole area has had such a culture of Cannabis cultivation for decades," she said. The people that she spent most of her time with were already growing and as she started asking questions and gathering information, the rest was history!
Jessica got her start in Cannabis in 2010 growing medically. Then when legalization hit in 2016, she knew that this was what she wanted to do. Her passion piqued the interest of her good friend Bailee Reimer and together they started chasing the dream."I wanted to make it a career. I loved it so much," expressed Jessica.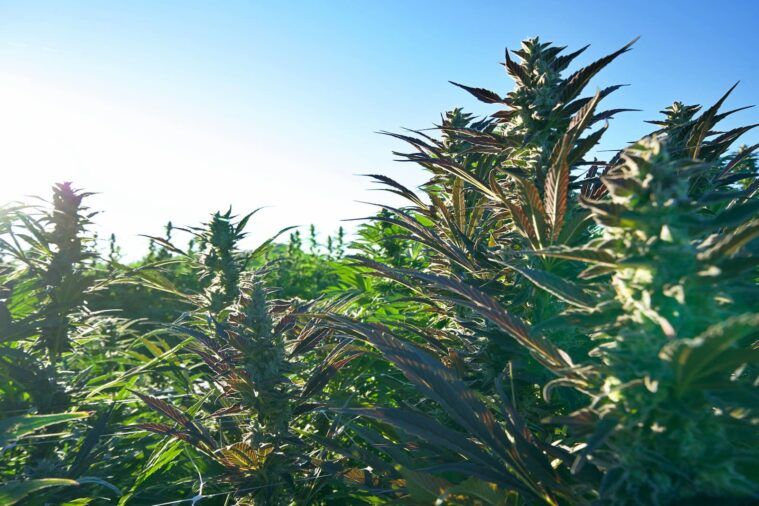 Jessica and Bailee needed to find a way to grow organically (at scale) while maintaining the reality of being cost-effective and efficient, all the while respecting the land. This is when they purchased the property on the Rogue River, which currently houses the flagship half-acre outdoor garden, as well as a 2,500-square-foot indoor facility and a 2,500-square-foot greenhouse. Jessica's vision had become reality – and in 2017 as they celebrated their first recreational harvest, the brand was born.
When they first started thinking of branding, they knew that they wanted to remain unique and flexible. They wanted to honor the roots of how the brand began, so they worked with designer who created an identity for them that was "clearly and intuitively OUR farm," says Jessica. This included depictions of their chickens, goats, and the natural settings around them.
Today, Pablo and Paul (the family goats) still reside on the property along with the "Queen of the Farm," Lillith the dog. The (now) 34-acre property has five Tier II licenses and houses nearly 6,900 plants among 4.5 acres of outdoor garden beds nestled near the bank of the Rogue River – a resource that Jessica tells us the company has water rights to.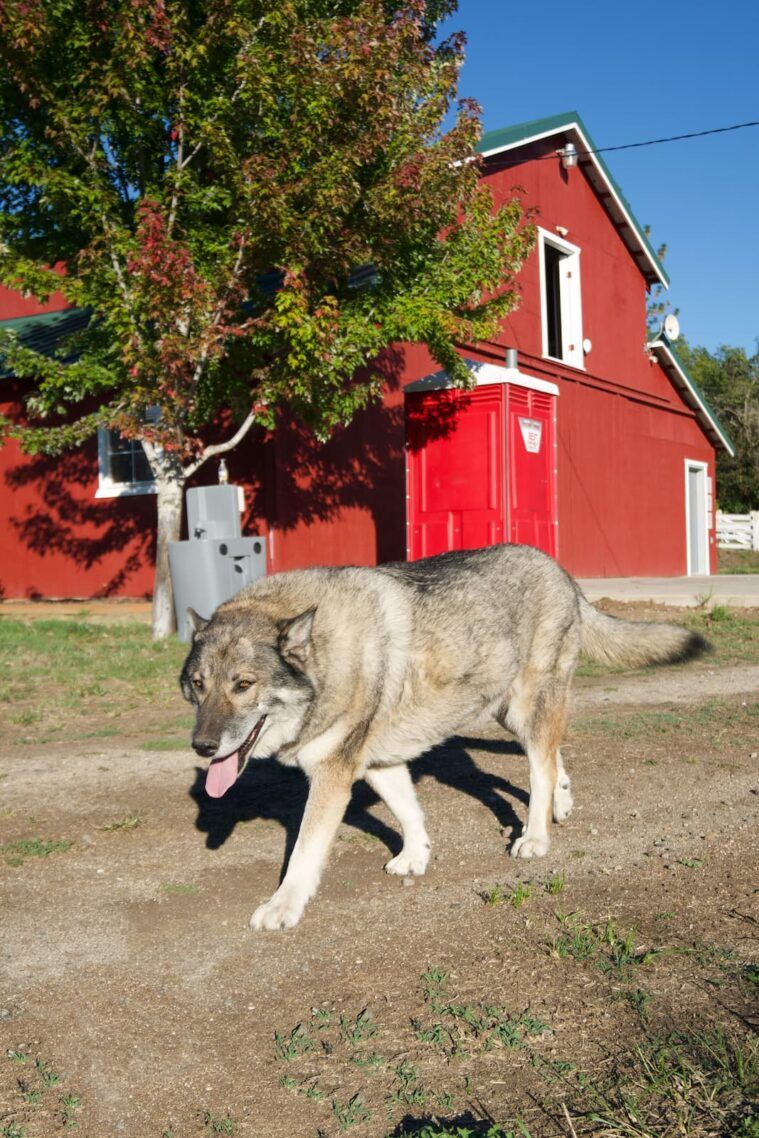 We started our tour by following Jessica from the office (an old feed store) to the garden, where we were met with an impressive selection of cultivars ranging from Modified Bananas to Double Solo Burger. While we were all chatting about terpene profiles and beautiful chunky buds, Jessica stopped and looked at a beautiful cola. She commented on its leaves changing color and explained that what we were looking at was called senescence – a process that Cannabis undergoes, just as the trees in Autumn.
We continued through the expansive rows of beautiful fresh flowers, all of which were scheduled to be taken down within the next three weeks. This is where we met Callie Powell and Nik Brown, who both had a wealth of knowledge in different aspects of the business. Callie is the cultivation and extraction liaison and coming from an agriculture background, found herself right at home on the farm. Nik is the cultivation director at Güd Gardens and together with Jessica and Callie, the team led us towards the far end of the property – an exciting section where the crew keeps their pheno hunt projects. Callie was beaming with excitement when speaking of their breeding program. She told us that it's where "indoor crosses with outdoor crosses with sales and extraction!" She says that they are always thinking about next year and how they can get the "freshest, newest strains."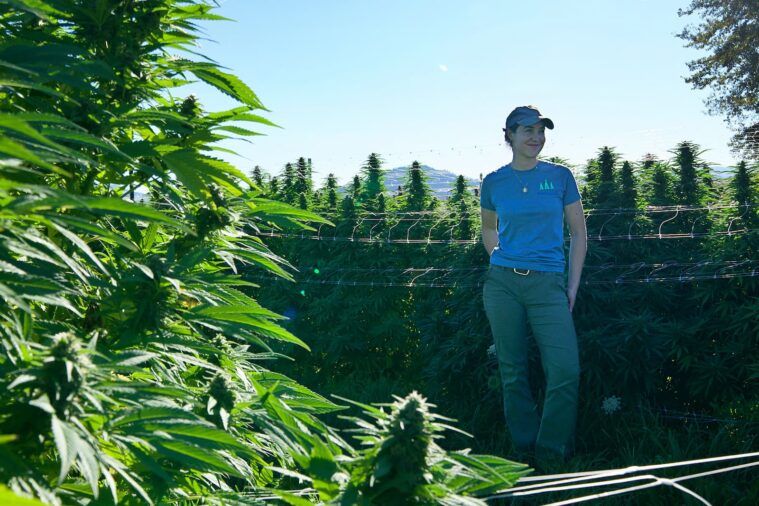 The whole crew was enthusiastic to share the new breeding program and revealed that they'd teamed up with Infinite Tree for an in-house genetic system, something they tell us is more important than ever due to the Hop Latent Viroid that is continuing to affect farms. "One of our main focuses right now is to serve the market with as much genetic variation as possible," said Jessica.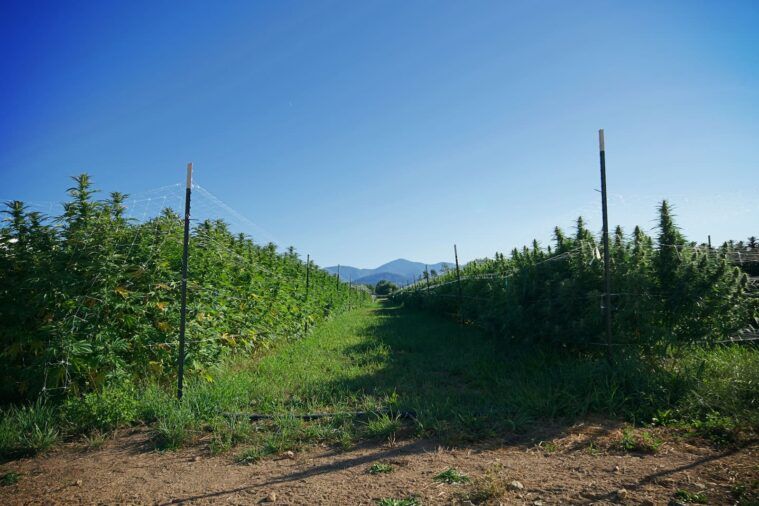 The pheno project garden was truly a sight to behold. As we walked through the monstrous plants with unique and unusual terpene profiles, Nik exclaimed, "I love seed plants for that reason! They grow BIG!" When pheno hunting, the crew told us that it truly comes down to finding cultivars that not only respond well to their methods, but also have uncommon characteristics to offer their main extraction partner, Higher Cultures. The two brands work hand-in-hand to ensure that they are selecting the best cultivars possible for extraction.
gudgardens.com | @gudgarden